Our DIY craft room~studio space planning came to an abrupt halt last week….
Things are definitely looking much more positive than they did a week ago. For more information on what's been "happening" in our life, please visit my Facebook page where there is an amazing thread of people offering support and prayer.  Soon I will put a personal post here on the blog about Mark's progress… but today during this incredible snowstorm, I'm taking a break from hospital visits. He is well cared for and is currently "stable" –and the best news? He's on his way to 100% recovery. So he is out of the woods, and we are amazingly blessed. Today, his family is in from out of town. This has offered the kids and I one day of downtime.  Of course, to me, downtime means–a little writing.
******************
Studios, Craft Rooms & Workspace Organizing Ideas
Two weeks ago, I turned to my blog friends and asked them to share their creative workspaces, including upcycled furniture that serves as craft storage. No craft room was "required" for this post–I simply wanted to gather ideas for simple organization. I'm always impressed how bloggers are experts at turning chaos into beauty.  Here are some of my favorites, with links to each blog.
Be sure to pay them all a visit!
Cynthia Weber is an incredibly talented interior designer, and this is her studio. Visit her blog to see how she organized her craft closet, fabrics and repurposed cabinetry: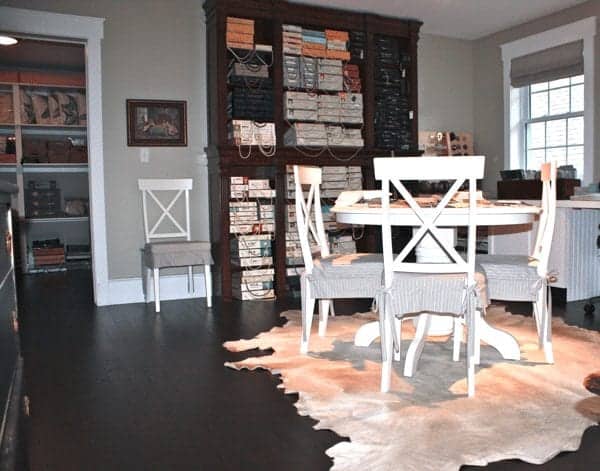 Above: CynthiaWeber.com
It's okay if you don't have a space for a craft room or studio. Pretty storage is also an option. I love the French-industrial twist that Jamie gave to her armoire, which she transformed into a beautiful space to store her crafts.  This would look gorgeous open or closed.  Be sure to visit her blog, So Much Better With Age to see more great ideas!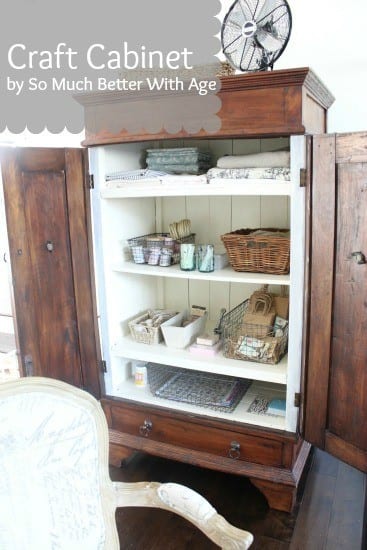 Above: SoMuchBetterWithAge.com
I specifically asked bloggers how they organize their creative spaces. Michelle, who blogs at Weekend Craft shows us yet another creative use for old shutters. But the BONUS here, is Michelle is an expert Silhouette user.  So if you are looking for more creative uses of your Silhouette, you'll be in awe of some of the gorgeous projects she's created.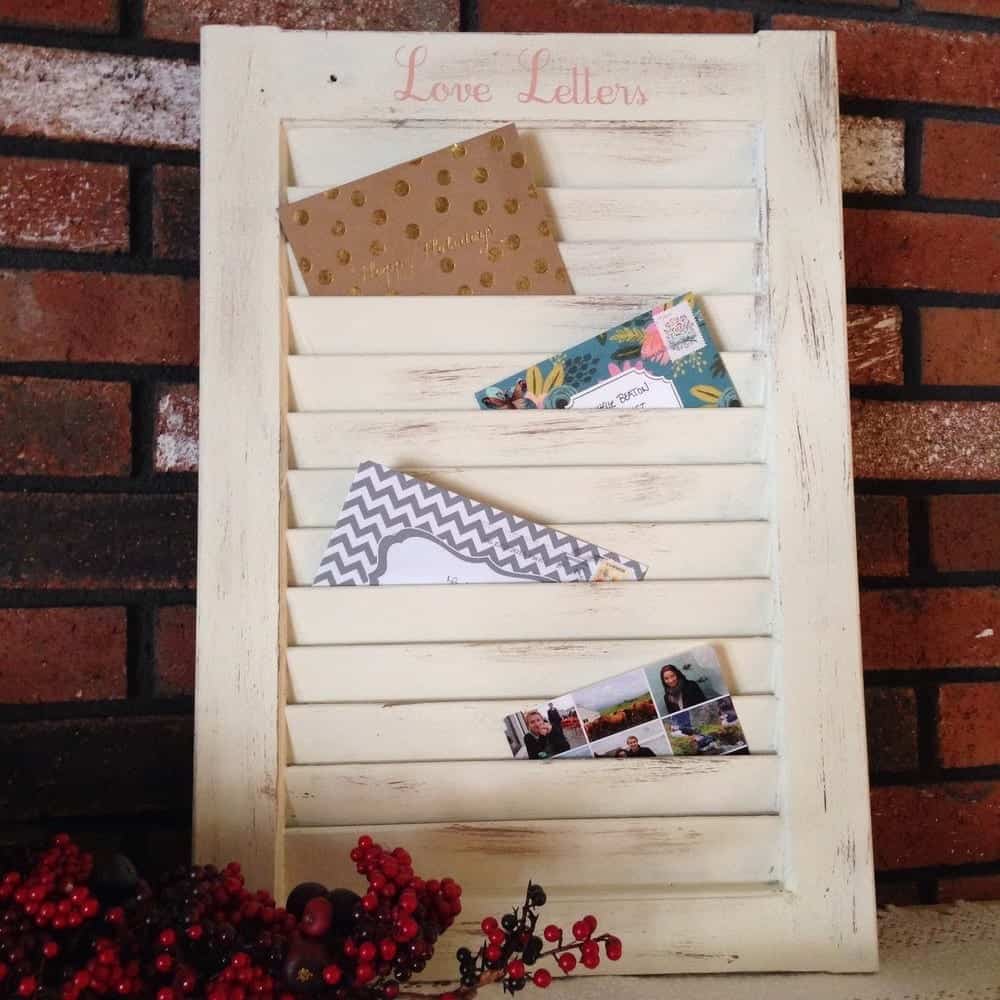 Above:  WeekendCraft.com
This past summer, I had the pleasure of meeting Jennifer who blogs at Town & Country Living. Her crafting is contained in this nifty Ikea cabinet that she customized using Annie Sloan Chalk Paint and mod podge.  I love the look and feel of all of her projects.  Be sure to see her entire blog post here.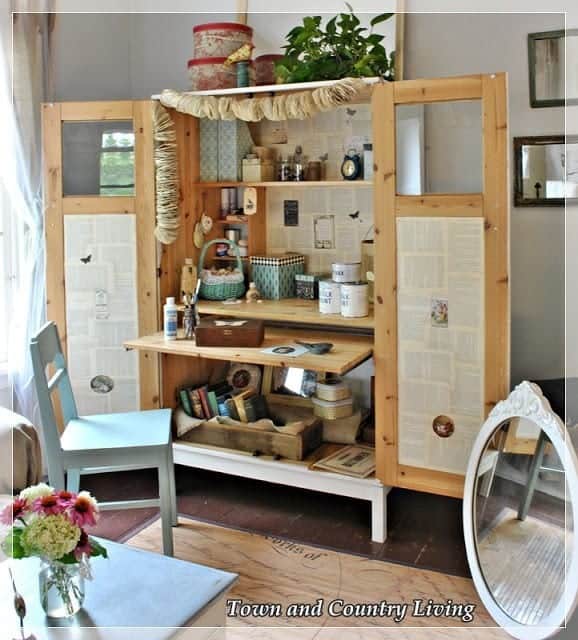 Above: Town-n-CountryLiving.com
This summer, I also met Pam who blogs at House of Hawthornes. I love checking in on Pam's blog to see her latest vintage finds and how she incorporates them into her home.  This space is where all of her creative magic happens…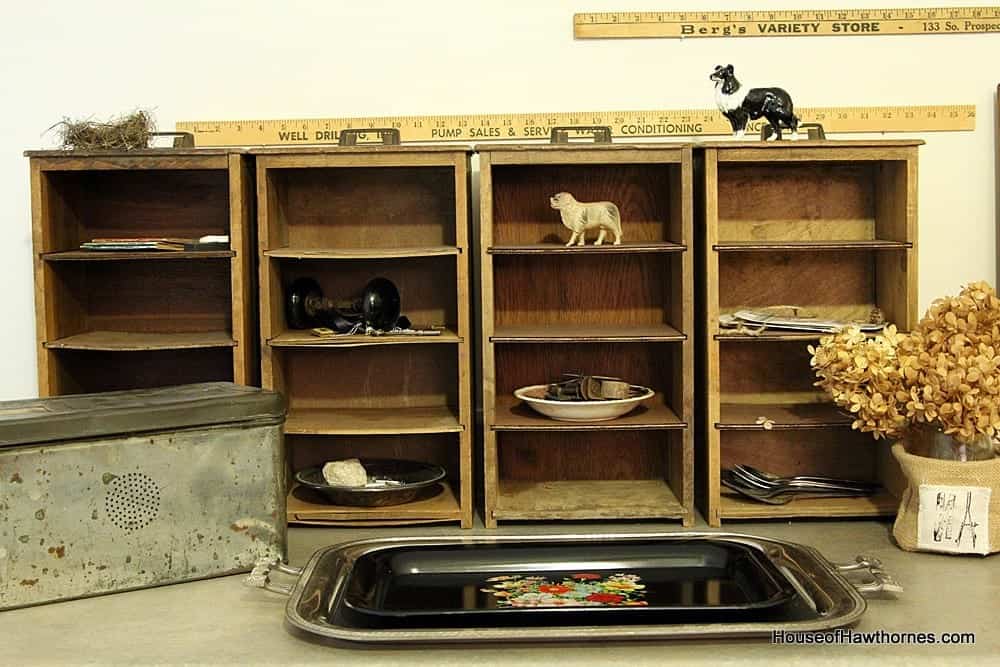 Above: House of Hawthornes.com
******
I have many more posts and ideas for studios…so I will be posting a Part II to this post later this week.