We are quickly approaching ONE year of living in our new house. It's seriously flown by. We've changed 10 rooms in the house and we're giving our budget a rest. This summer we've put our DIY efforts in hold in favor of soaking up all the outdoor amenities that our neighborhood has to offer.
Keep Your Cool This Summer
On Fridays we swim, enjoy company on the porch, then throw back a few cold ones with Mark's old high school buddies. Frisbee, drinks…and a few laughs always hit the spot after a long work week.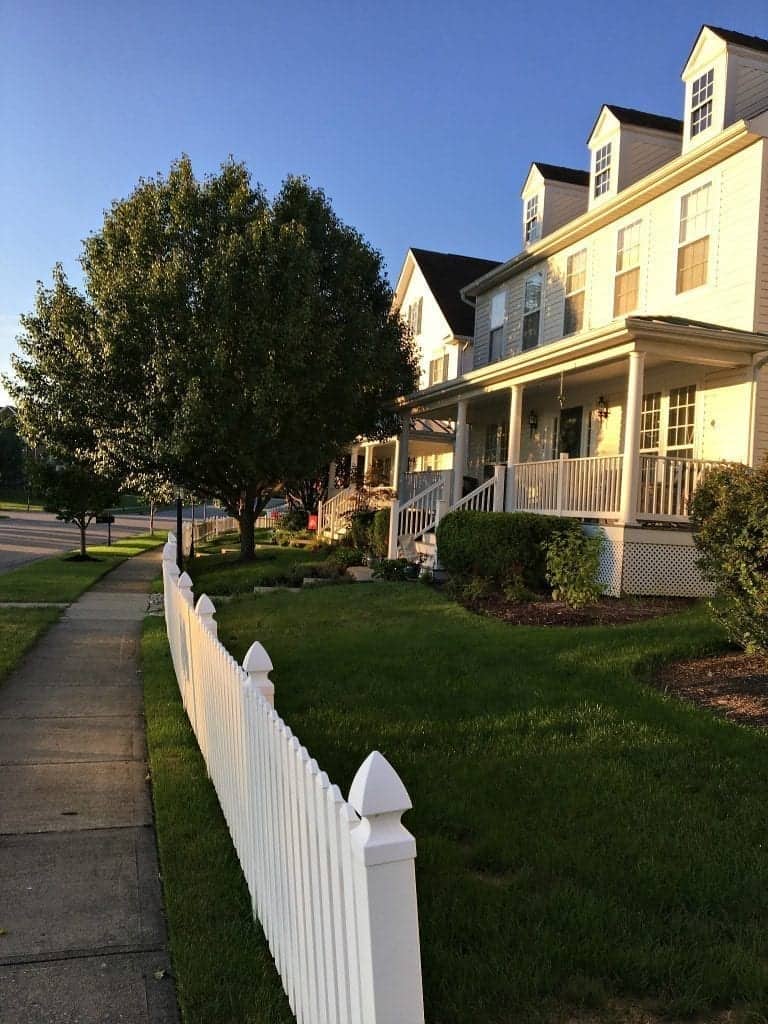 NewAir Built In Beer Fridge
Recently we scored a cool addition to support our weekend drinking habits: A NewAir Built-in Beverage Fridge. You know how picky I am about aesthetics…this sleek fridge certainly fits the bill.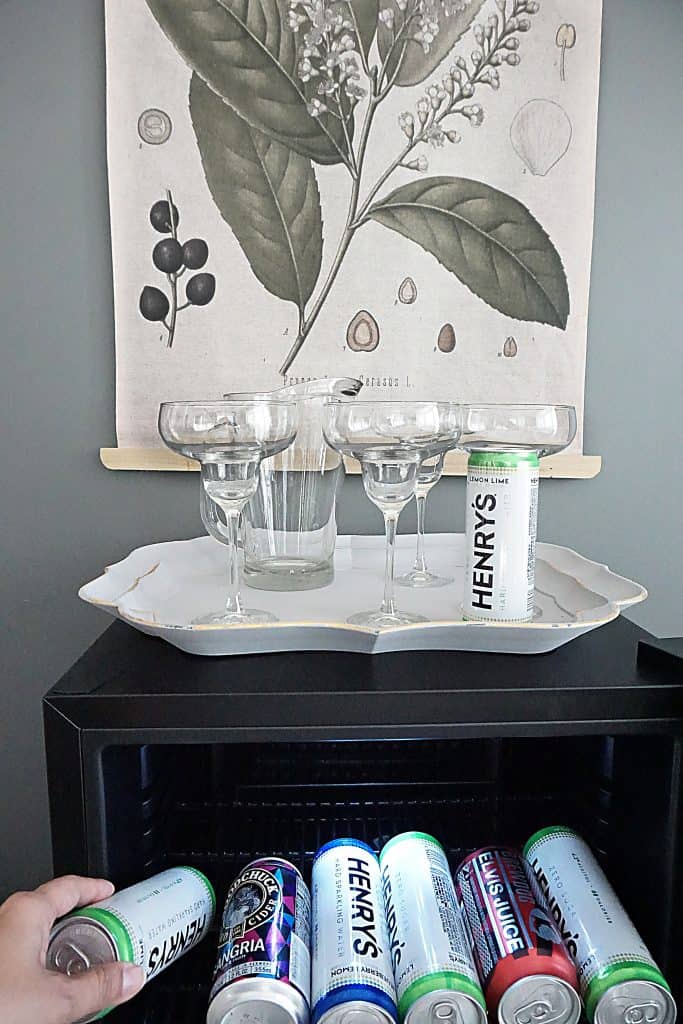 As you can see it's not exactly "built in" yet. The good news is: our friends don't care. Because. Beer.
The fridge serves it's purpose, even though it's on display out in the open. The plan is to rebuild our kitchen island to include seating and the fridge will find it's permanent location underneath the island.
For now it's just hanging out in our partially finished dining room.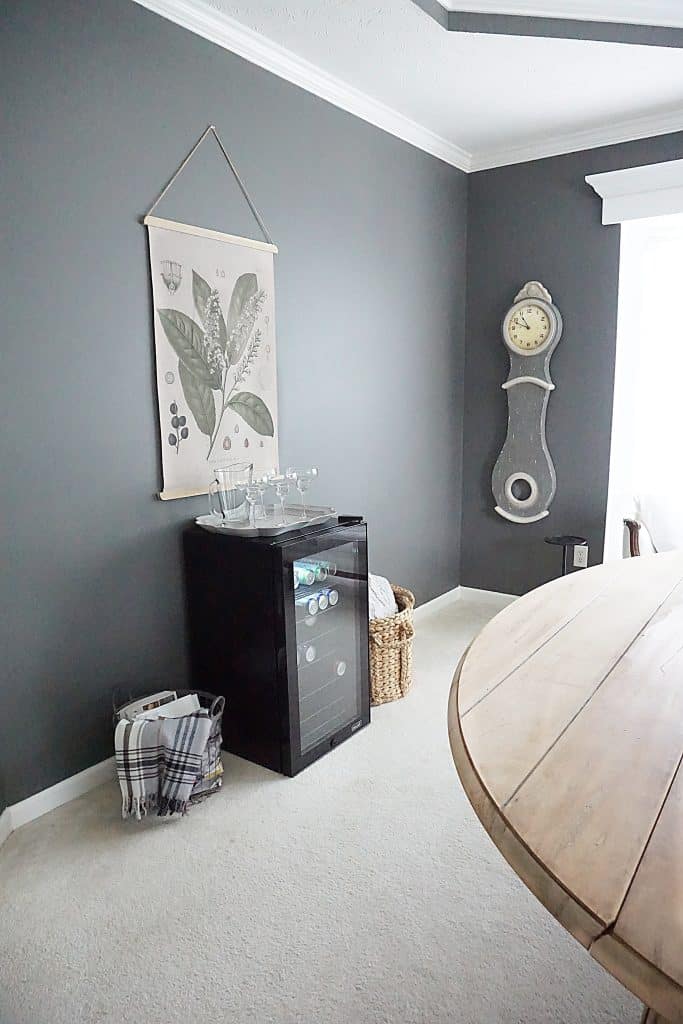 And our friends know the drill – they stock it immediately upon arrival. 🙂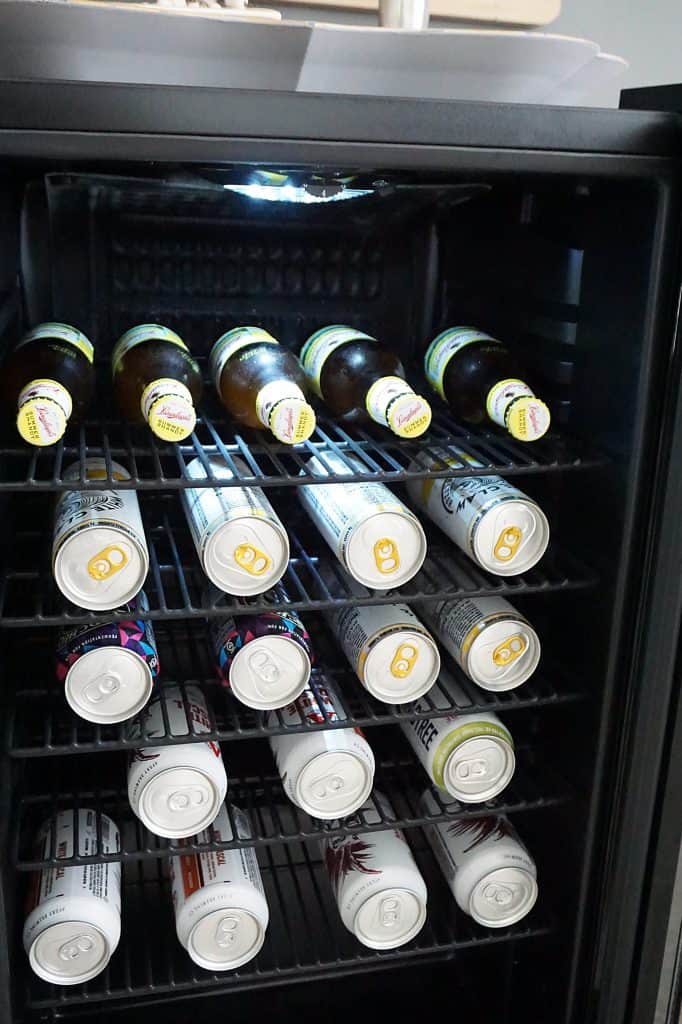 The NewAir fridge frees up space for food in our main fridge, which I love.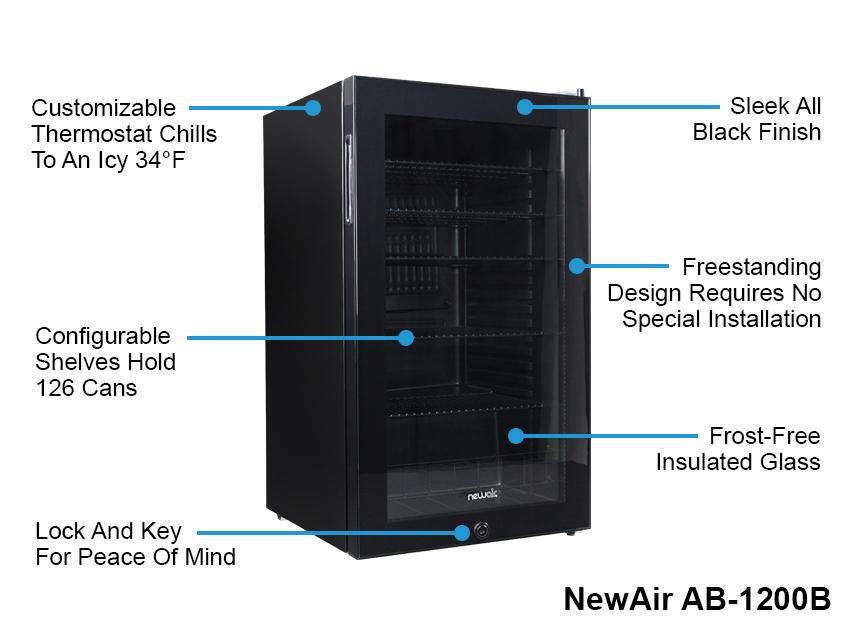 Some day we will rebuild our kitchen island, so the fridge will be relocated into the kitchen. Some rooms are in transition, like our dining-room-soon-to-be library. One minute it looks like this…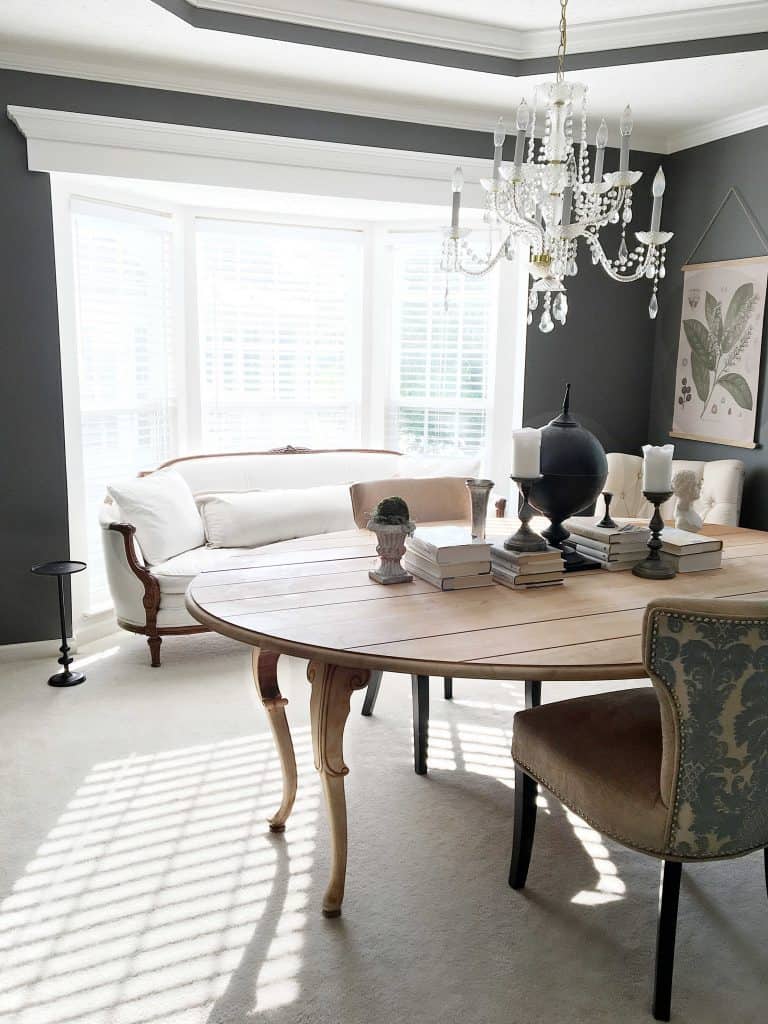 And then I move things around.
Enjoy these last few weeks of lazy summer nights. Soon I'll be sharing more posts about our ever-evolving spaces.
Cheers!