Tearing up carpet is much easier than I originally anticipated. In this post, I'll explain a bit about why we are removing our carpet, the tools you need and some insight into the crazy life of having a dog with behavioral issues.
Tearing Up Carpet
Welcome to my real life, the one where I'm not in control at all and I occasionally snap. Well, last night…I snapped.
Being a home decor and DIY blogger has encouraged better habits in my whole family. I love to see my kids working hard to put their things away, keeping up with their laundry, taking turns with the dishes.
But lately, I can't keep up. We have one non-compliant family member, one that could care less about the blog – my mental health…nor the condition of the house. And he never will.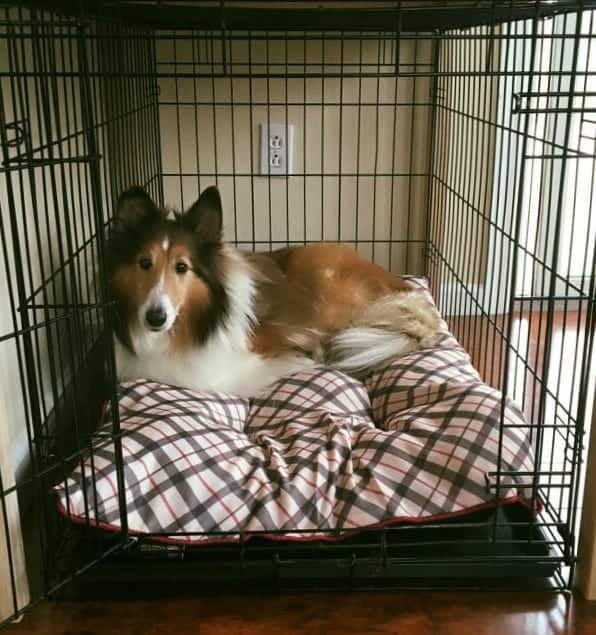 I think I've mentioned a few times that Buddy has behavioral problems. The problems are big enough that his previous owners gave him up. He's tough, admittedly, and we are in a constant state of establishing who is "alpha" in our house. I've talked to trainers, breeders and tried leash training, late night walks. But evidently I've lost my "alpha" status with him, and I will need to re-establish that pronto. The kennel where I adopted him said "he's too smart for his own good" which I now interpret as well-timed behaviors that are on purpose. And sometimes it feels like he is downright vindictive when we leave the house.
Last night, we were gone for a grand total of 15 minutes. And I came home to this: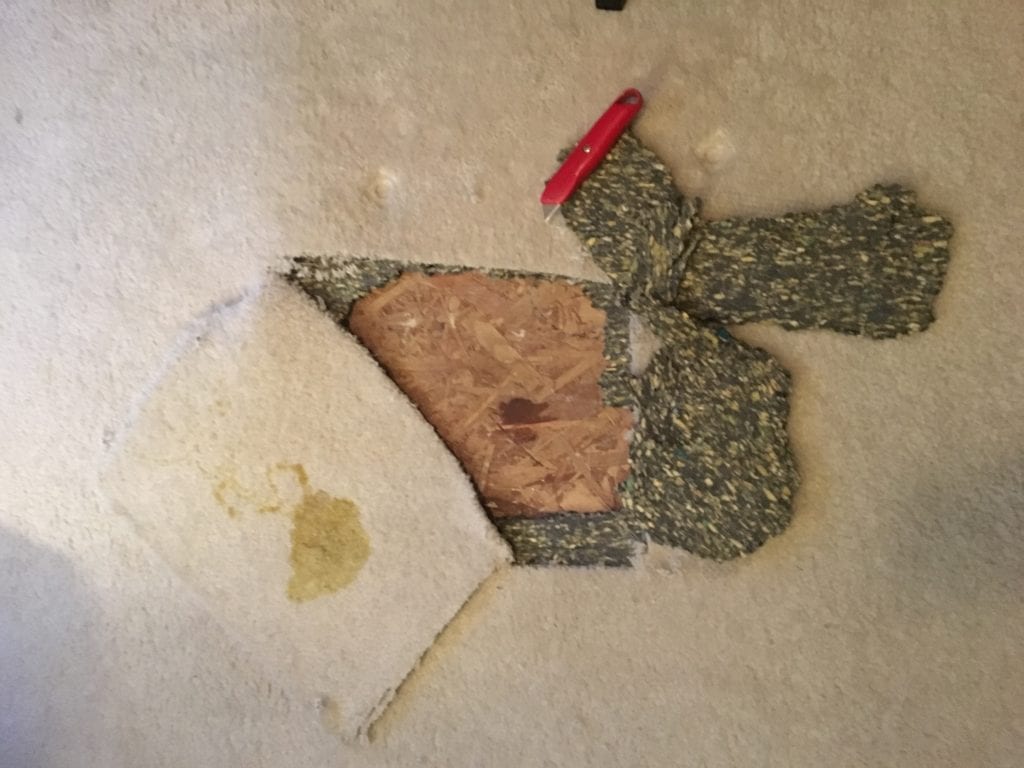 This was no accident. This is alpha behavior. We had just let him outside prior to leaving. We've been testing him to see if he can handle short jaunts outside of his crate. I guess not.
As you can see, I didn't handle it well.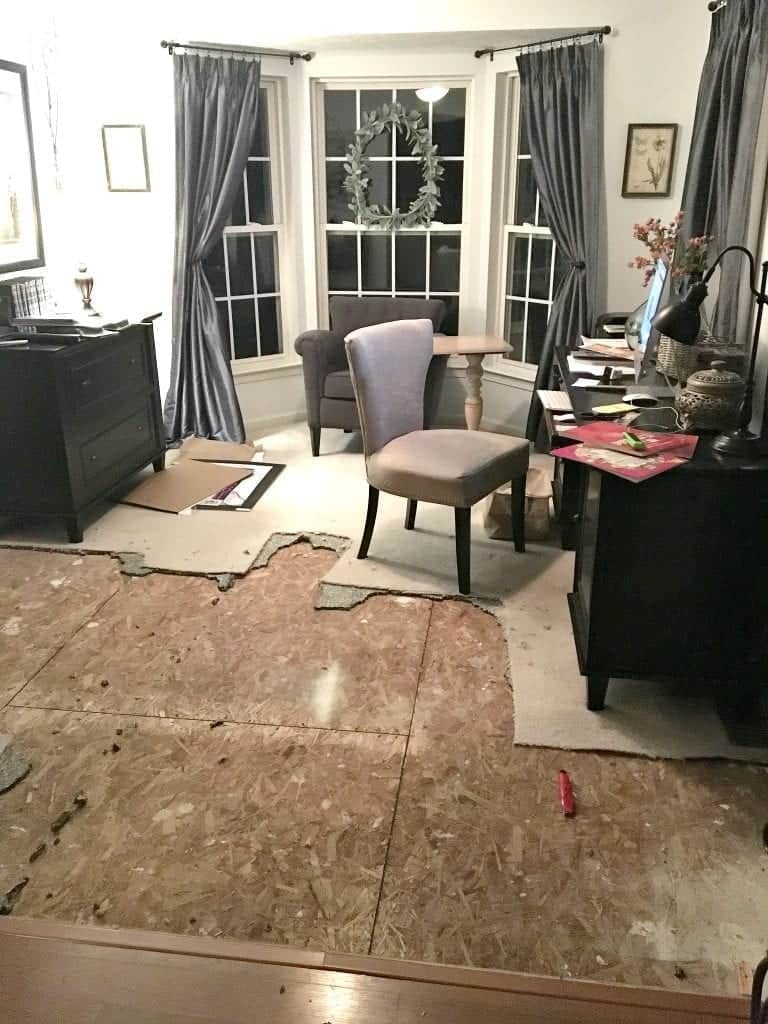 See, this has been going on for the better part of the seven years we've owned him. This. Is why he came with a seven day free trial prior to me adopting him. And this exact spot is where he does his business whenever he's feeling "alpha" again — a highly visible spot that you can see as you enter my house.
But the important thing is…I feel better just taking control of the situation. And, Buddy remained unphased. We are in a constant state of training and retraining here. He chose us…and our carpet as his home.
Facts about my carpet:
It's 11 years old and was the lowest grade carpet that came with the house.
It was time to replace it anyway…(more like five years ago)
It's been spot treated and cleaned numerous times (about 2-3 times per year with a Rug Doctor).
Scotchgard doesn't work well when you have a dog that's determined to make a statement.
We didn't upgrade because…carpet tends to get gross no matter how high-end it is. So we stuck w/ it until we were ready to replace it.
I honestly could try to spot treat again, but there are only so many times this can happen before the carpet (and possibly the subfloor) just has to go.
So in the middle of having my kitchen only partially finished — we are now knee deep in another project. As for Buddy, he's going to have to be placed in his locked kennel with a bone anytime we leave. (He also knows how to escape his kennel…which is awesome).
But the house already feels cleaner. And I feel slightly more in control of the situation…even if I'm not.
And just to make me feel better…here is what the room looked like before the latest disaster struck:

Be sure to subscribe to Facebook, Instagram and Snapchat (find me @snazzythings), you'll have the chance to see live video of the progress we're making. I'll also be providing a YouTube video with a full walkthrough of our house before a full-carpet replacement. There will be lots of before + after as well as in-progress pictures.
See you, live and online!