Here are the most clicked posts of 2015, peppered with a few of my own favorite, and more personal moments. There is a whole lot of "life" happening behind the scenes of every DIY project that we write about. So I hope you don't mind, I'll be sharing some of those moments here as well.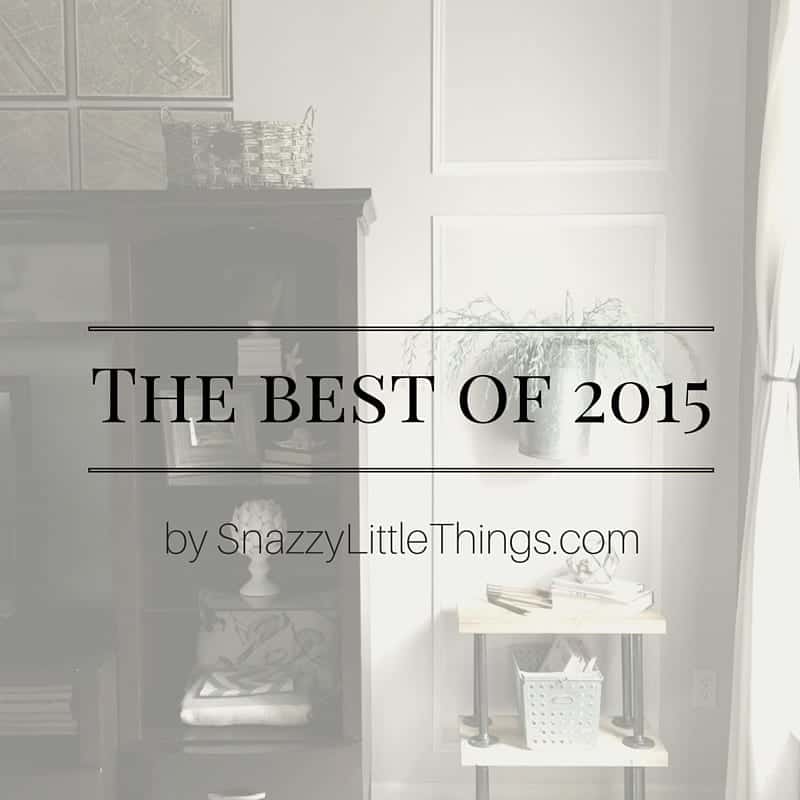 Last year was filled with surprises, unexpected travel, and inevitable weight gain from being a newlywed. 🙂 2015 is the year that we finally turned a corner on our house. With many new home improvement projects finally under our belt — it's starting to feel like a finished home.
JANUARY
At this point, Mark and I had only been married 6 months. Our punch list of unfinished projects was long and a bit overwhelming. Mark survived a significant health crisis in 2014 — so at the turn of the new year, we were happy newlyweds with a renewed sense of  purpose and vigor. In January,  I shared a few ideas on how I prioritize our home improvement projects.  While we didn't get our full to-do list finished, making this list really did help us stay on track with our goals.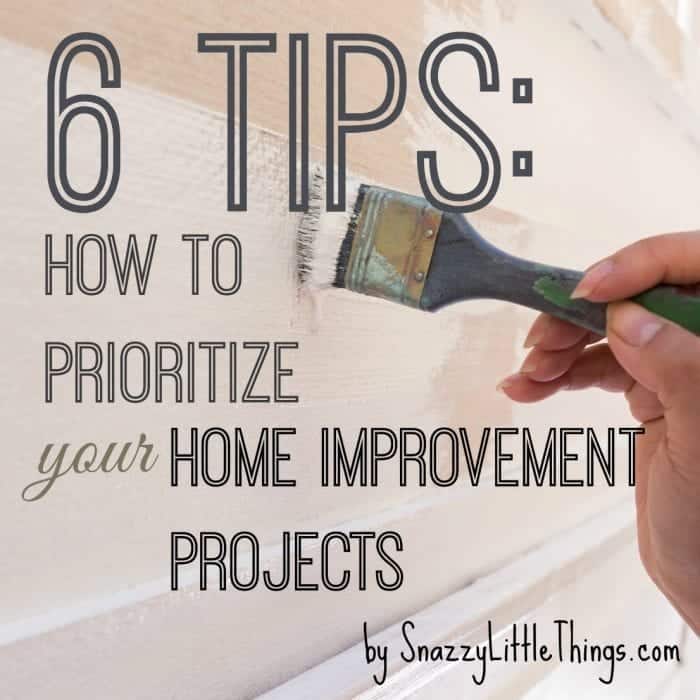 Soon after, our DIY momentum kicked in–starting with our master bath transformation. The industrial light fixture (below) ended up becoming (our most controversial and) most popular post of 2015. And it wasn't even written by me. Mark became a blog contributor and he created it from start-to-finish. We're now a blogging team.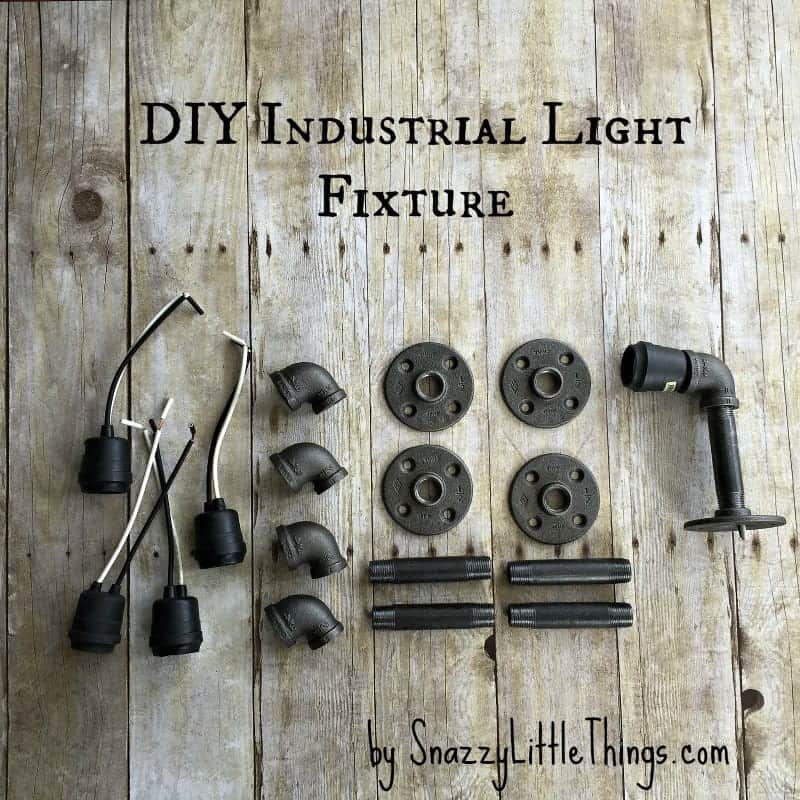 And we finally finished our bathroom! Click through to see the full transformation.
FEBRUARY
I decided to dabble in art again. So we created a free "his & hers" arrow  template. It occurred to me that I could start to offer free printables for readers so that you can download the template, too. With our template, we made these cute pillows below.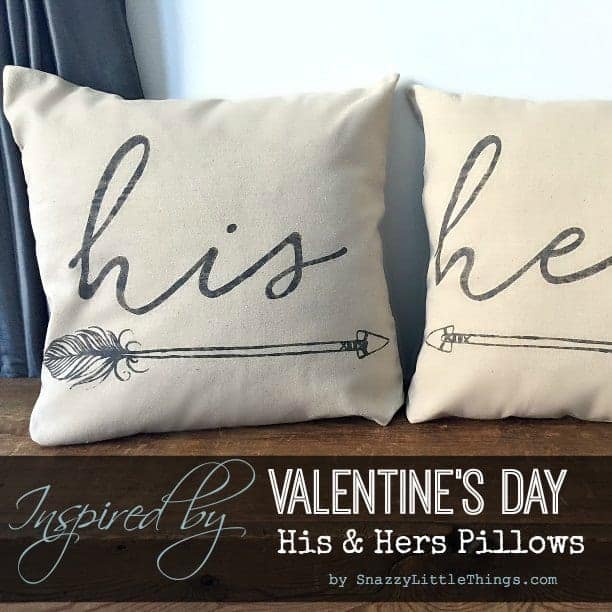 I also wrote a fun round up of 40+ Valentine's Day ideas…being newly married made celebrating Valentine's Day much more fun!
MARCH
March was an "inspiration" month where I was gathering ideas. So I did a number of round up posts…including a galvanized metal round up…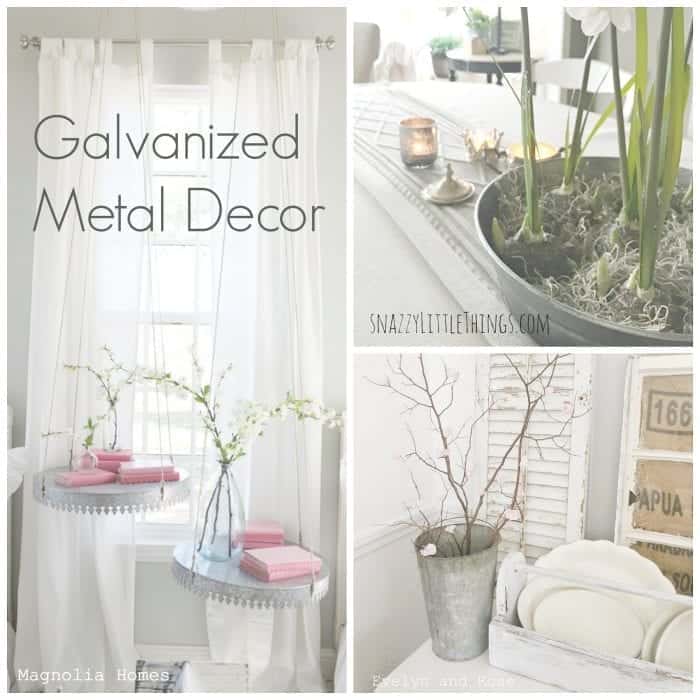 …and I joined my friends in a pretty spring wreath round up.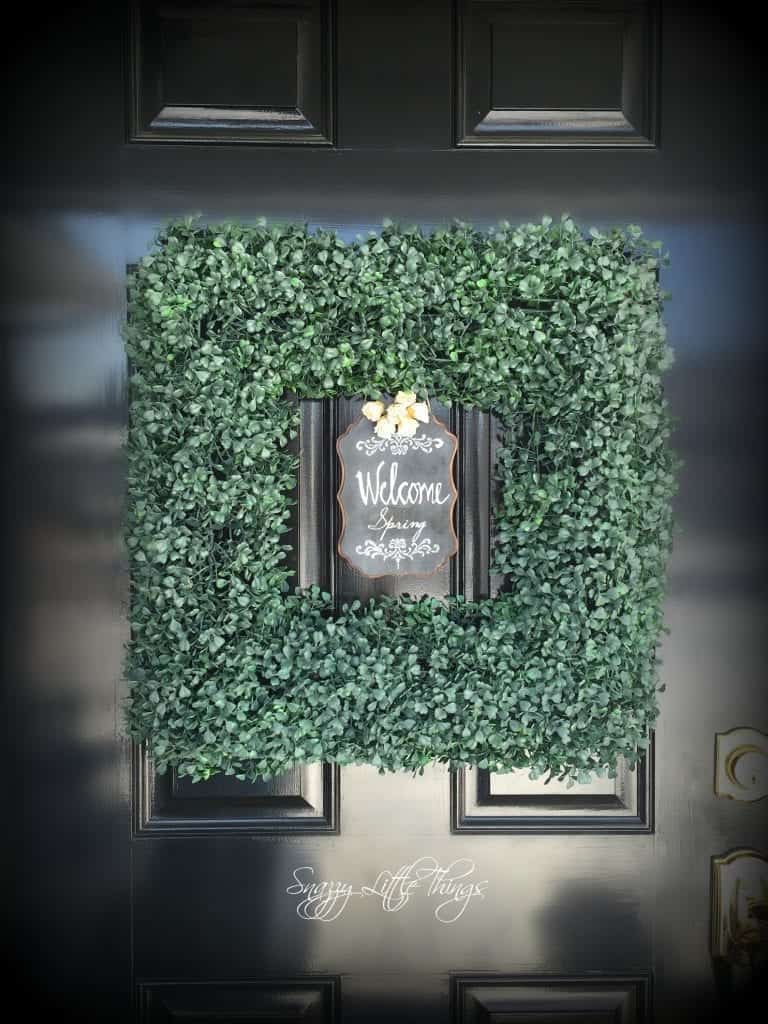 APRIL
I accepted a new job whose corporate headquarters is in Tel Aviv. So to my surprise, the week after I accepted the offer– I went to Israel! Little did I know, by accepting this offer I would soon take the trip of a lifetime. If you'd like, you can read more about it here. And, I'm going back in two weeks–and I hear we are going to party in the desert Real Housewives-style. I'll be documenting my experience on Instagram.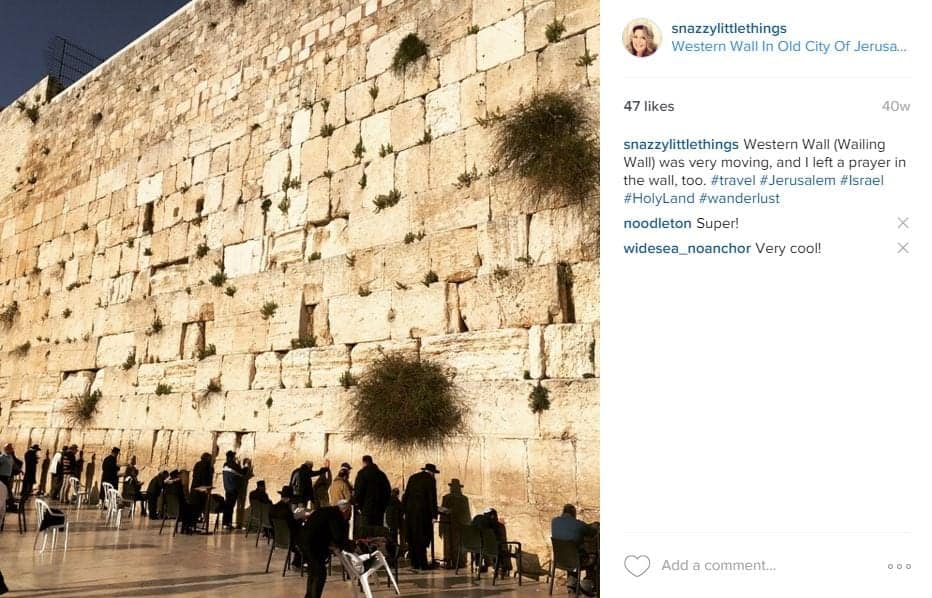 Jetlag does crazy things to one's mind. I still can't believe that I just hopped a bus and went to Jerusalem. Once I finally stepped off the 12 hour flight overseas, I felt like I could just hop a bus and conquer the world…and for a moment…I did.
Being on opposite side of the planet, I have to admit – my heart ached from being so far away from home. Tears flowed for me at the Western Wall and at the Church of the Holy Sepulchre. I missed my family and I wanted them to experience this with me. I was sure to leave a prayer with each family members' name in The Wall. So while I was thankful for this experience, I could not WAIT to come home. (I don't need to tell YOU what a homebody I am.)
Nothing like routine, schoolwork, sports and DIY to get my mind straight again.  Once I returned home, we got right back to our DIY and finished our family room. We were so happy to see each other, but with our #30dayFlip deadline — and we completed this room in the very same month I returned from my trip.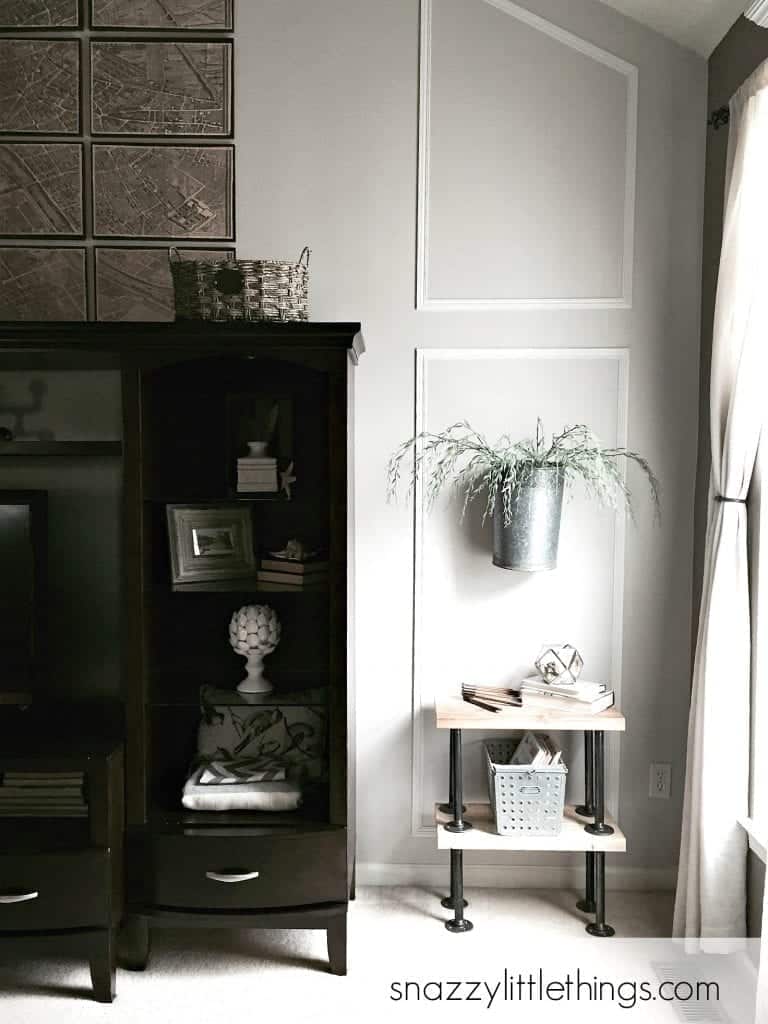 MAY
By now, my job was in full swing. But we kept plugging along on some outdoor projects now that the weather started to break. Our flowerbeds were decimated, we lost a tree and had to cut it down. And I started to realize how old I'm starting to feel– I can't pick up a bag of mulch like I used to 🙂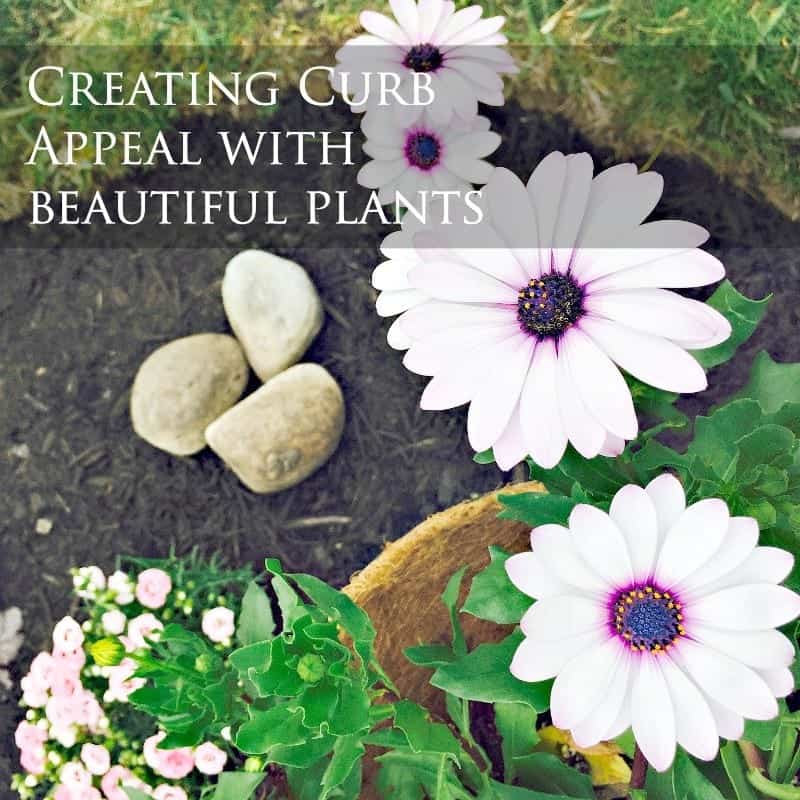 After cutting down our tree, I ended up honoring it as a display in our family room.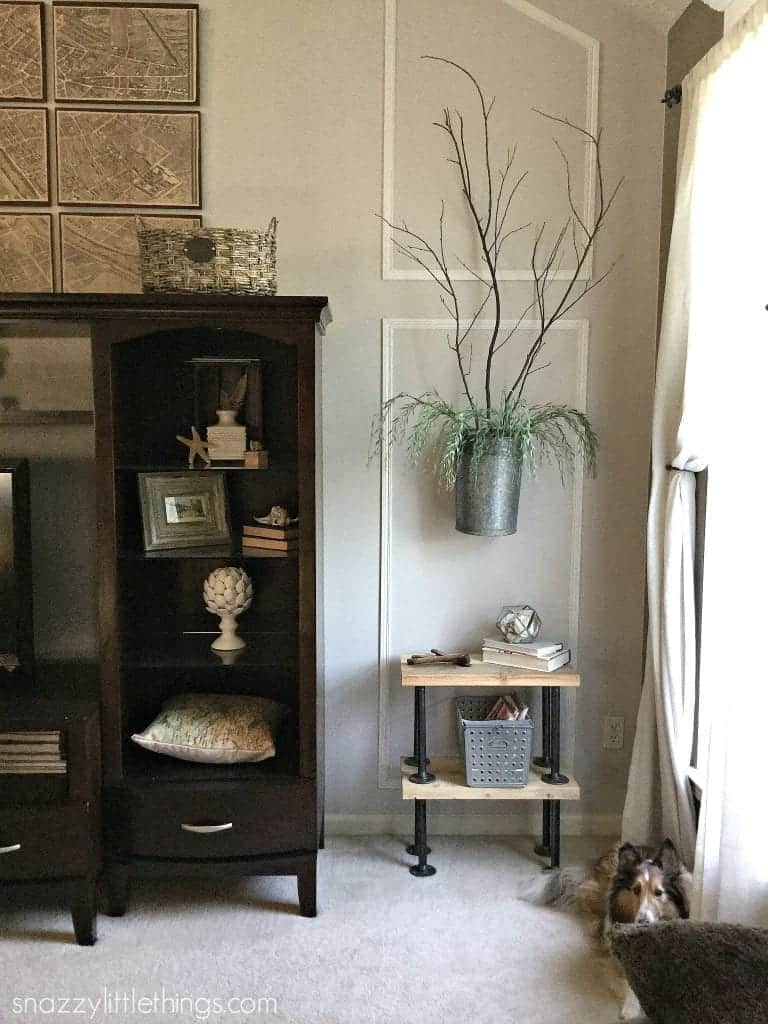 We HAD to work on our deck. Believe it or not, it took us almost all summer. We just didn't have a lot of energy so we took our time. So while DIY slowed down a few months in terms of posts…there was a lot going on behind the scenes.
JUNE
We had our summer home tour.  And behind the scenes, we're still working on the deck…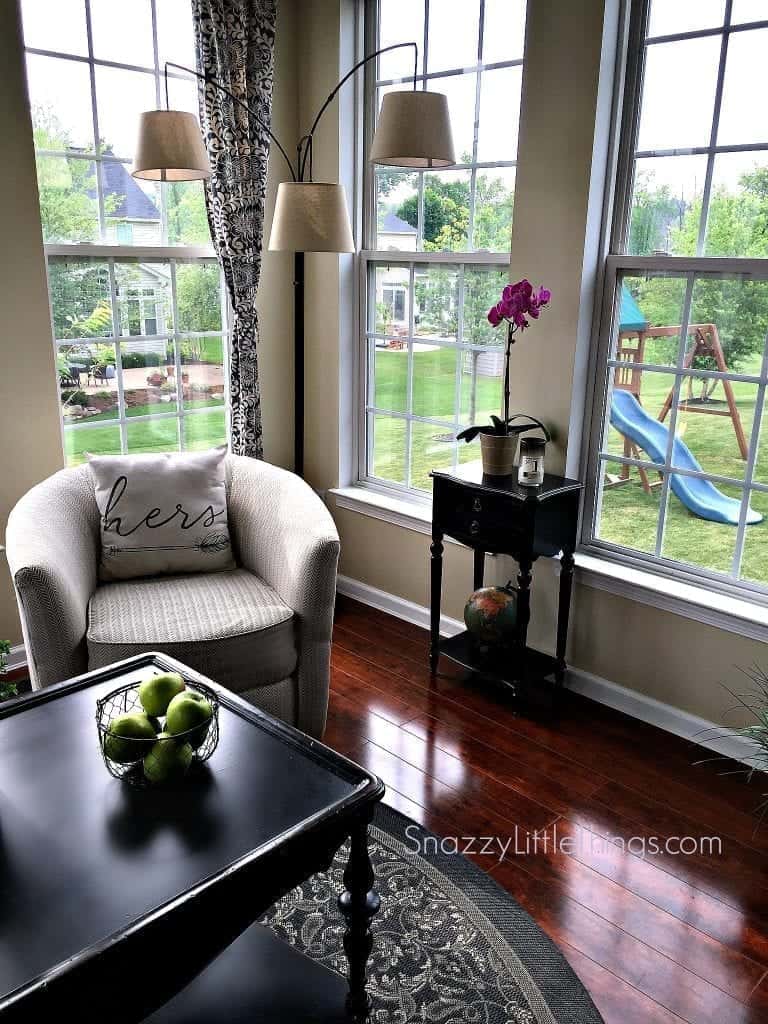 JULY
A gorgeous outdoor potting bench was made by Mark. This was done in less than two days. He's truly amazing.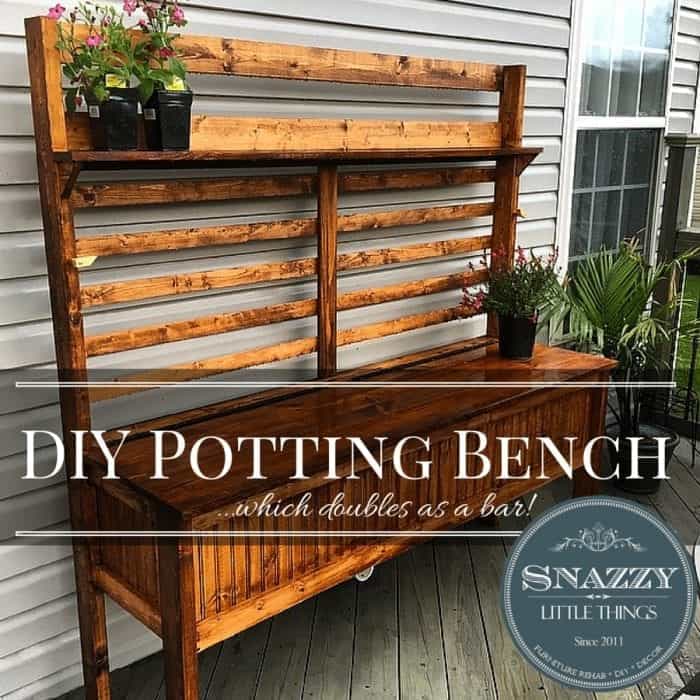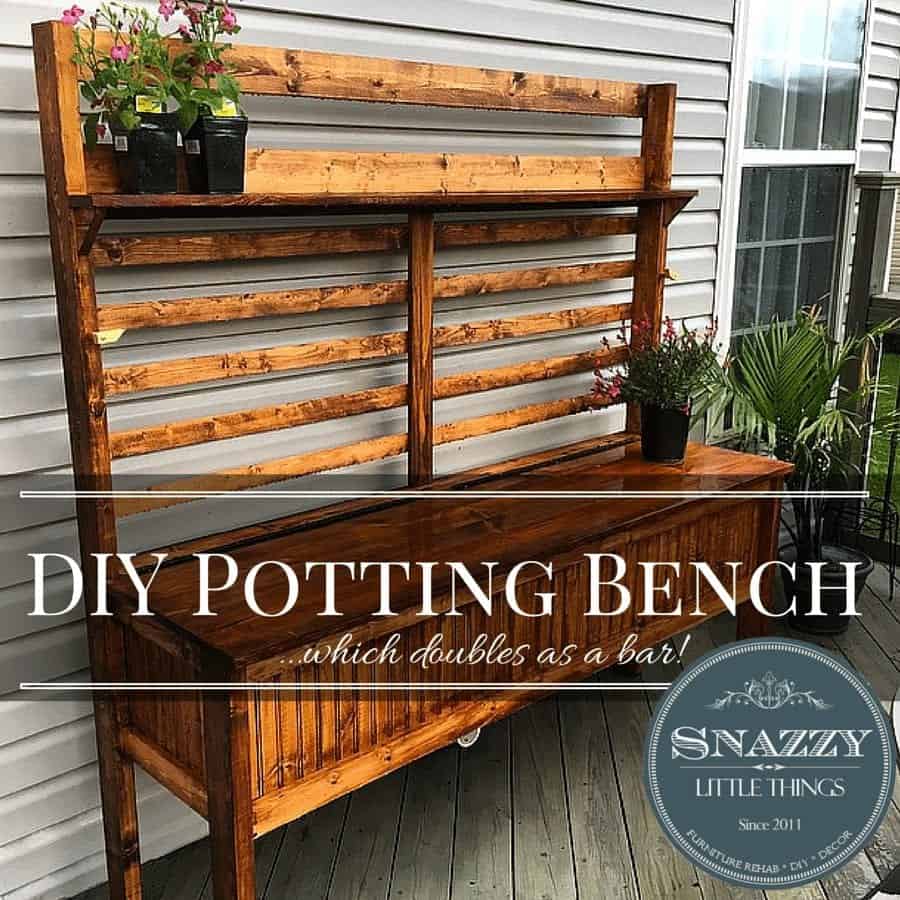 And I decided to put myself out there a bit more as a blog consultant.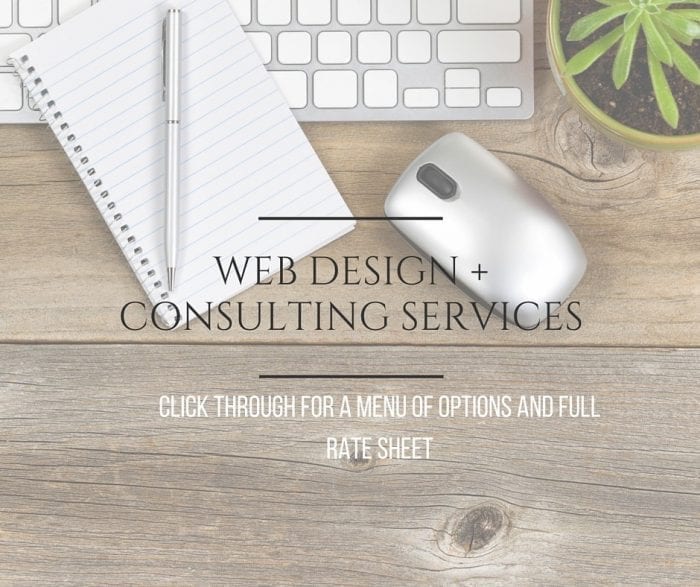 AUGUST
We made a point to spend time together, and had fun this month. And my apron strings got a little looser.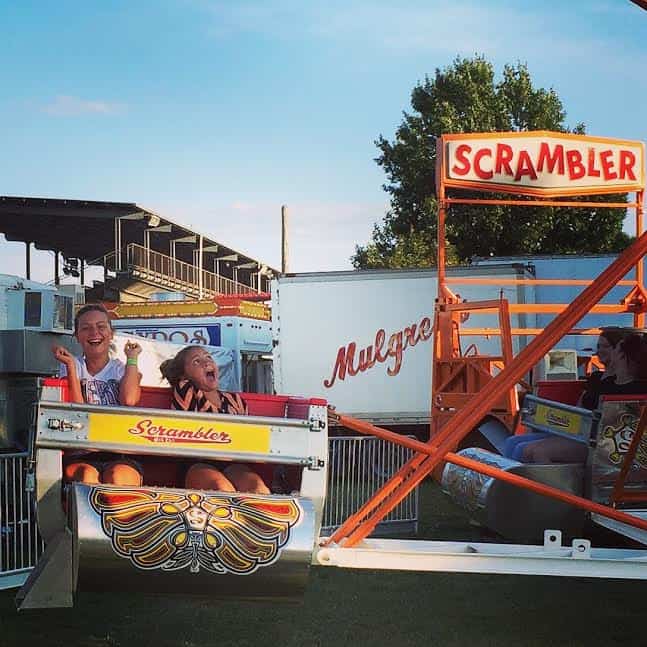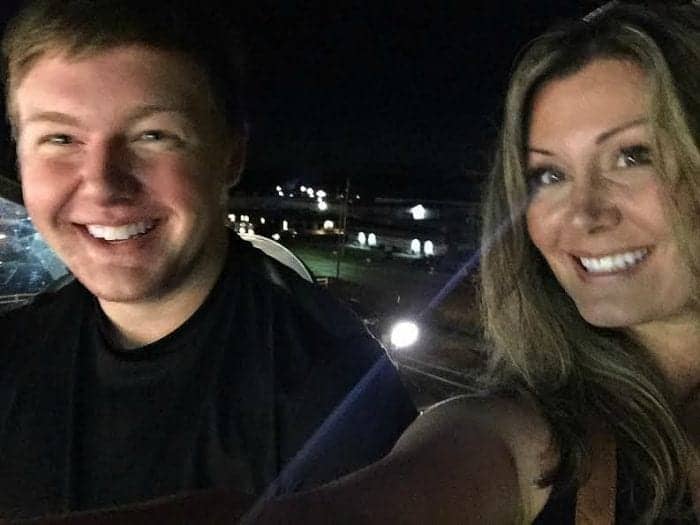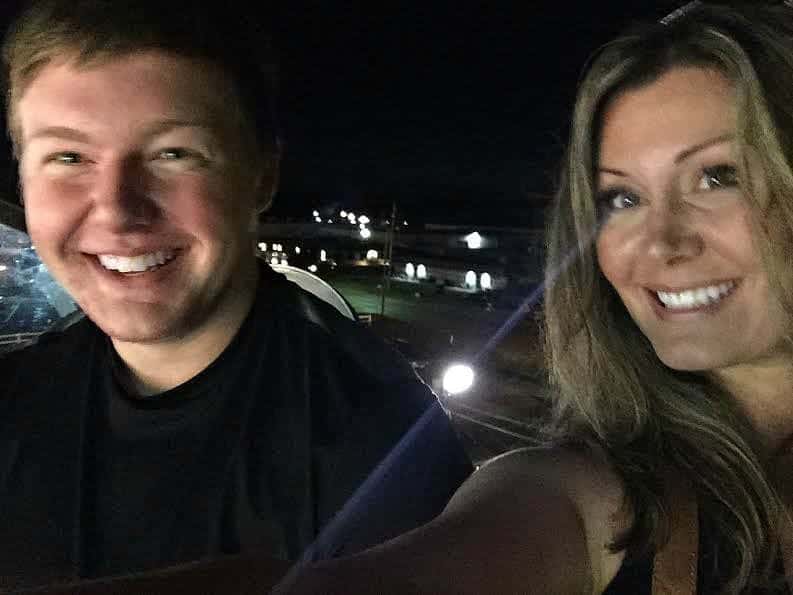 I posted about my son going on his first cruise (with his dad), and my daughter went on her first solo flight (and met friends) waiting for her in Florida. I was a nervous wreck, but I knew they were both in good hands.  This was a month of separate travel for my kids and it felt risky, but they loved the fact that I trusted them enough to fly (momentarily) from the nest.
And…drumroll….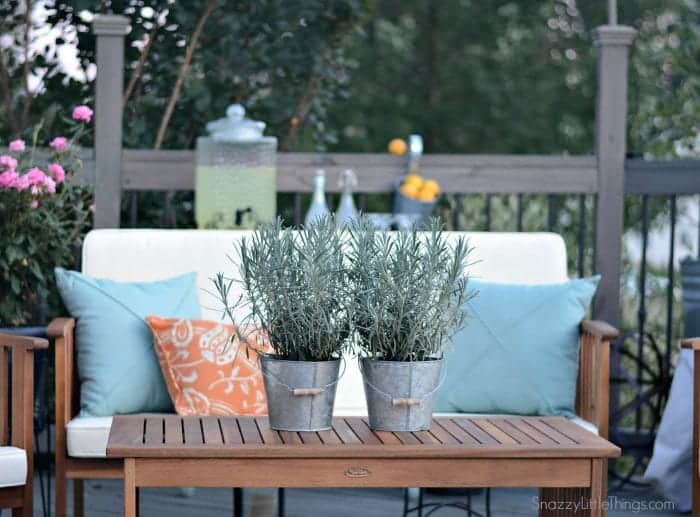 With the kids gone, we finally finished the deck! 
SEPTEMBER
We had a fall home tour.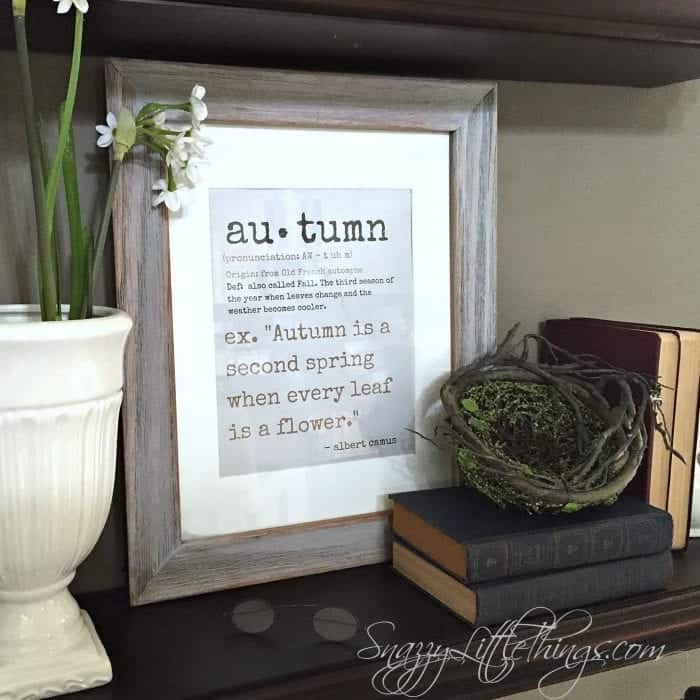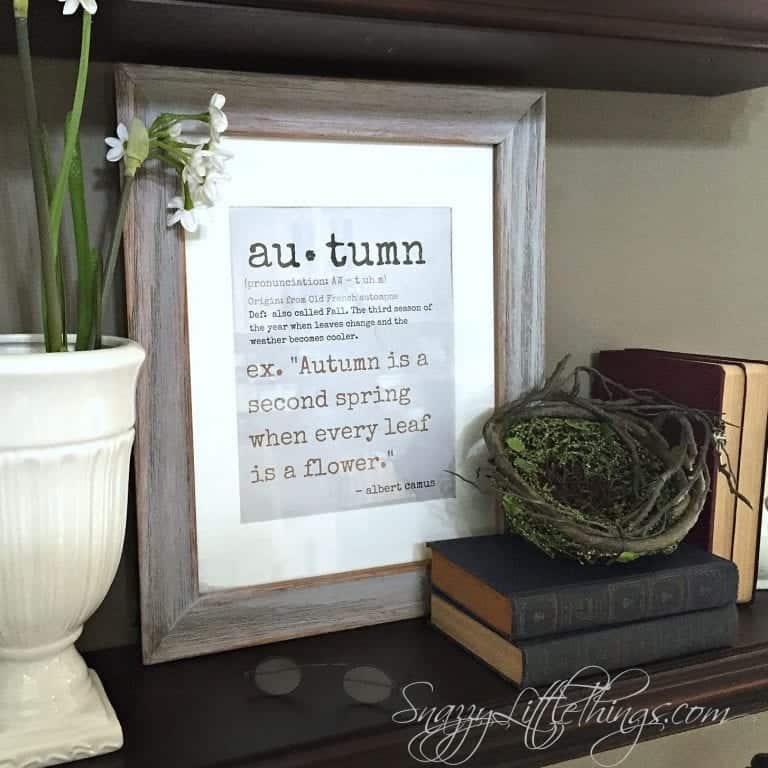 And I repurposed an old, forgotten piece of art….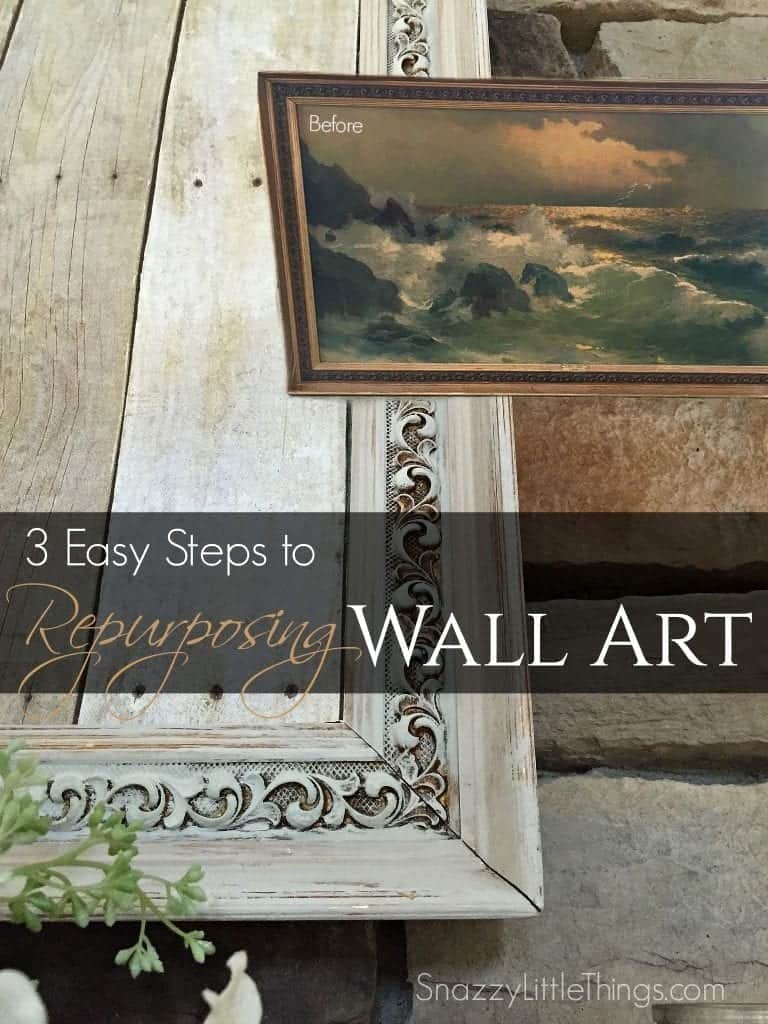 OCTOBER
We had a fun table build and provided free plans.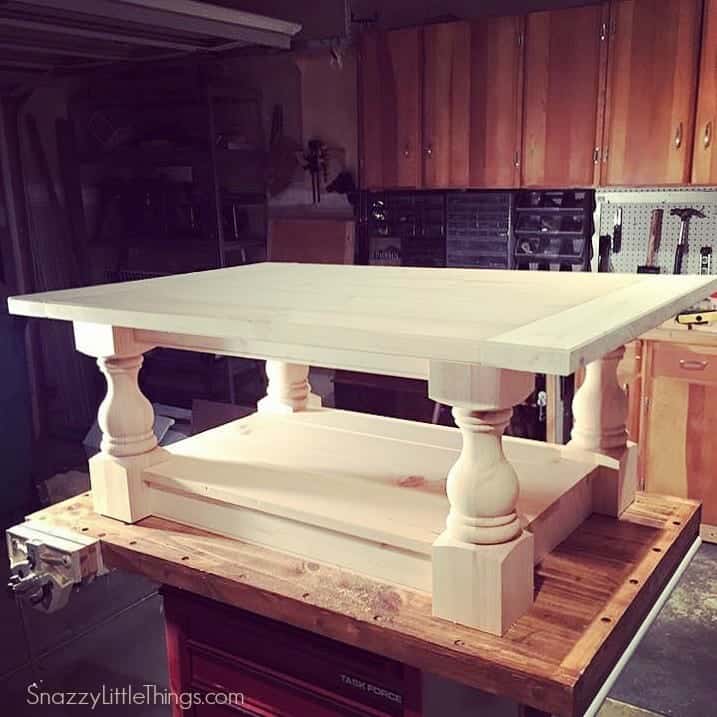 NOVEMBER
I finally got my printables page all organized so readers can subscribe and download copies to use at home. I'm really working on becoming better at making my own digital art using Photoshop and Illustrator — but I'm definitely in a learning curve.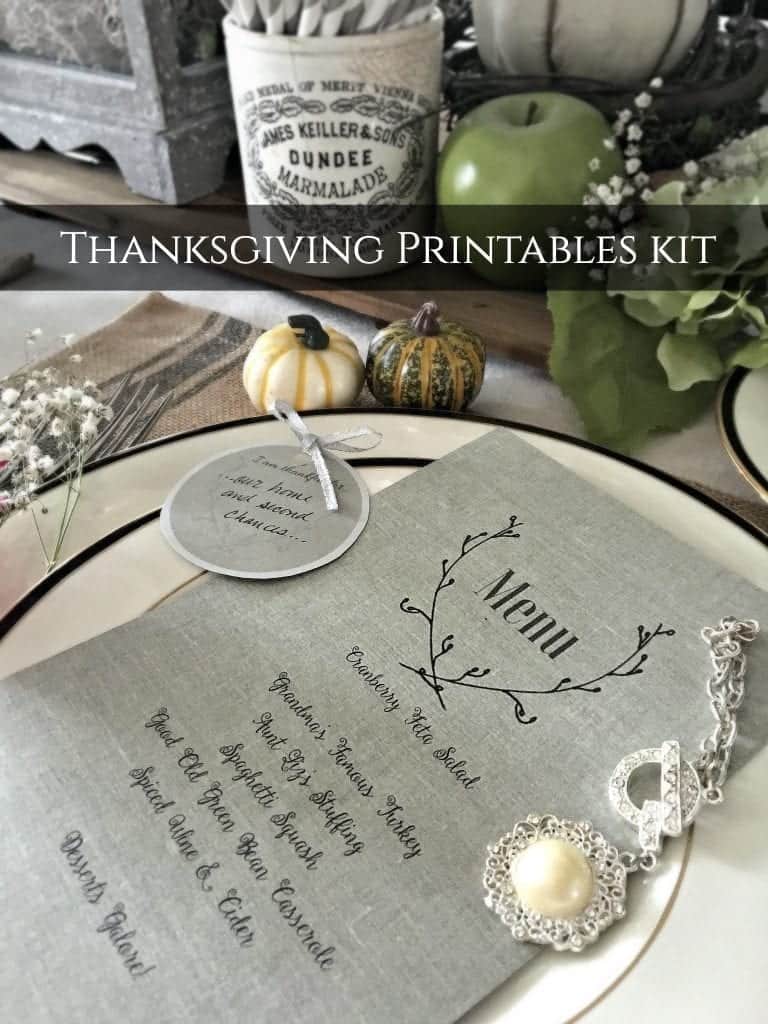 DECEMBER
And our holiday home tour sums up our entire month's worth of DIY perfectly.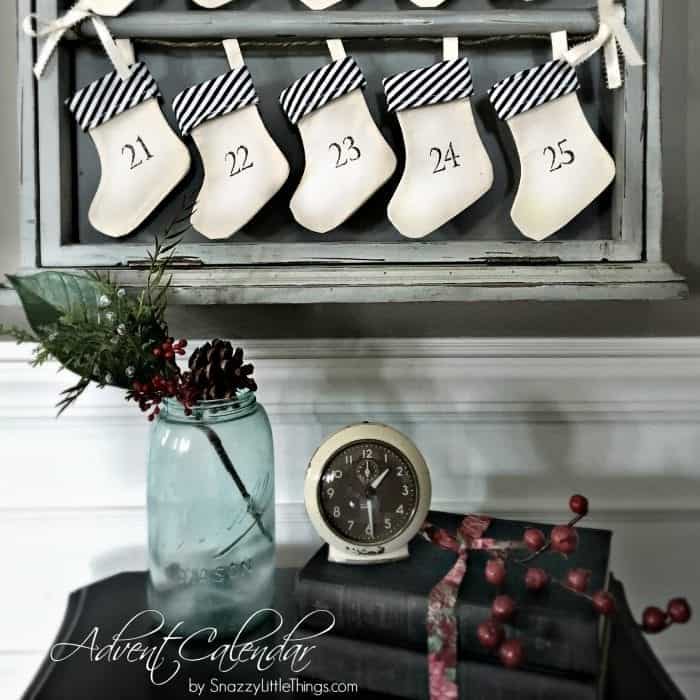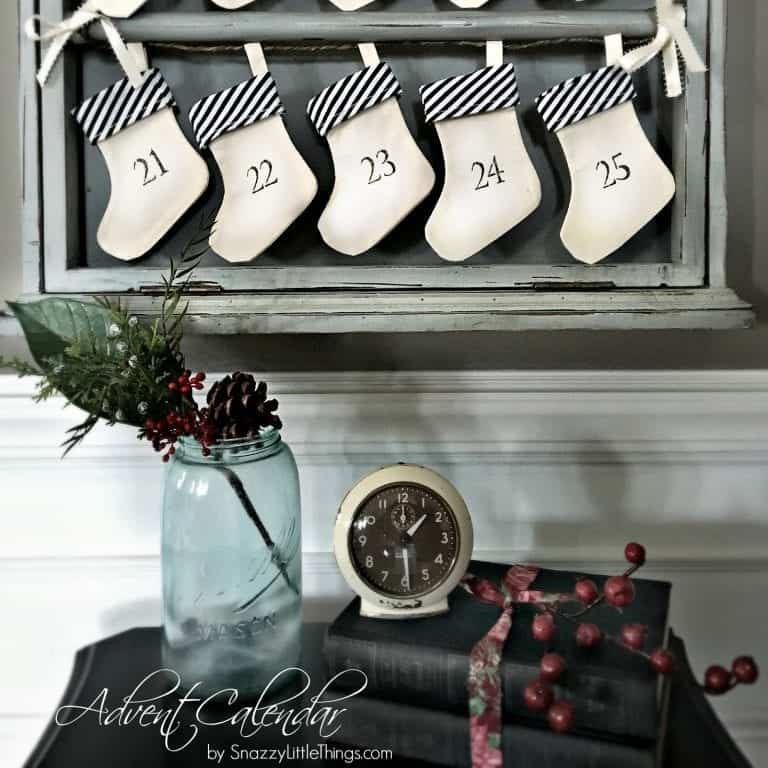 And there you have it! I hope you'll join me again in 2016 filled with much inspiration, adventure and friendship. Thanks so much for supporting us, and following along.
Cheers!