Top 10 DIY Projects of 2014
Top 10 DIY Projects of 2014!

I have to be honest with you. 2014 really kicked my butt.
I don't shy away from adversity. If something is difficult, I still show up every day with my coffee in hand, ready to tackle the world. I'll even wear a helmet if I need to on a particularly rough day. But for the first time in my xx number of years on this earth, I wasn't prepared for much of what life had in store in 2014. From a creative standpoint…it was a good year. Funny how that works sometimes.
Since I'm always curious about my site performance, I organized my top 10 projects of 2014, based on the most popular Google search terms used to find my blog. In fact, I'm working on ways to make my website (and home) much more organized and user friendly in the coming year.
So here are my Top 10 DIY Projects of 2014!
"Best Budget DIY Blog"
I'm so glad my website is recognized as a budget DIY in Google searches. This must mean my single-Mom cheapskate superpowers are still intact. While many of my projects might fall under the "budget" category, a few stand out. My wainscoting tutorial, and my $1600 kitchen remodel which really represents our first phase of DIY. I often follow a very meticulous thought process (and a sometimes maddening one, so I'm told) when it comes to saving money. This year I will be sharing more about my crazy methods to save $$. I love creating inexpensive DIY with expensive-looking outcomes.  In fact, I make a game out of it!  Be sure to subscribe to follow along. This way, I can make you crazy, too.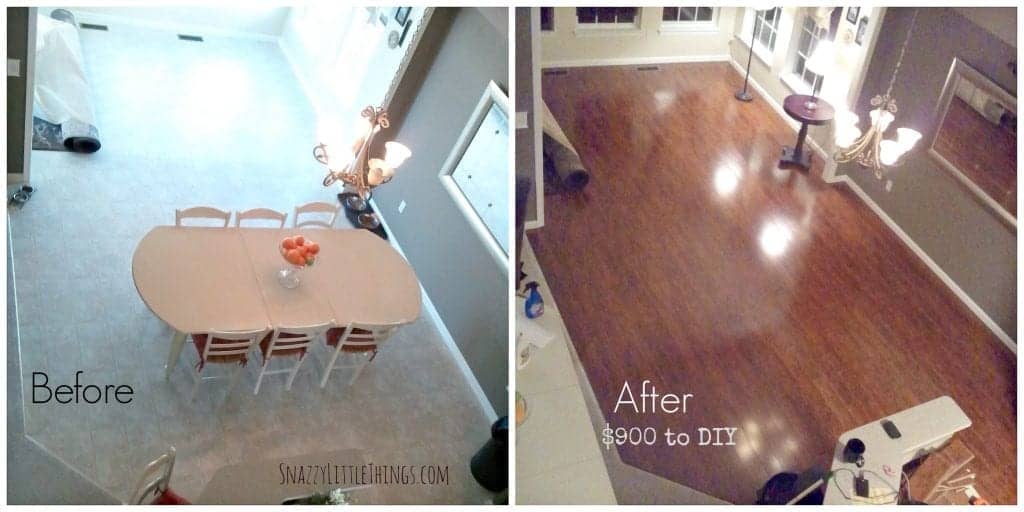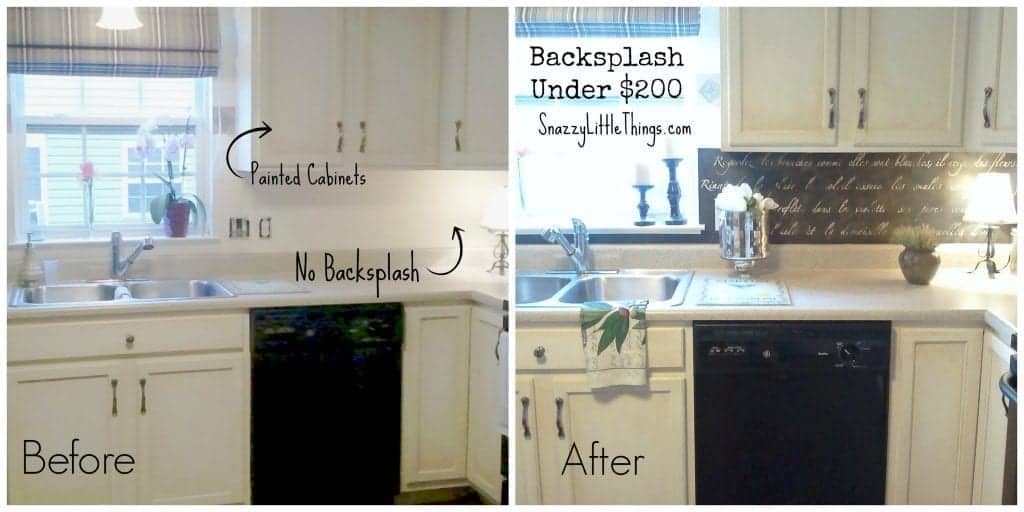 "DIY Knock Off Decor"
While I only have a few knock-off projects under my belt, Google is starting to recognize my site for this type of DIY.  I say…cool. Because these are my favorite kind of projects. I get a kick out of trying to make things look like the original. Here are some examples: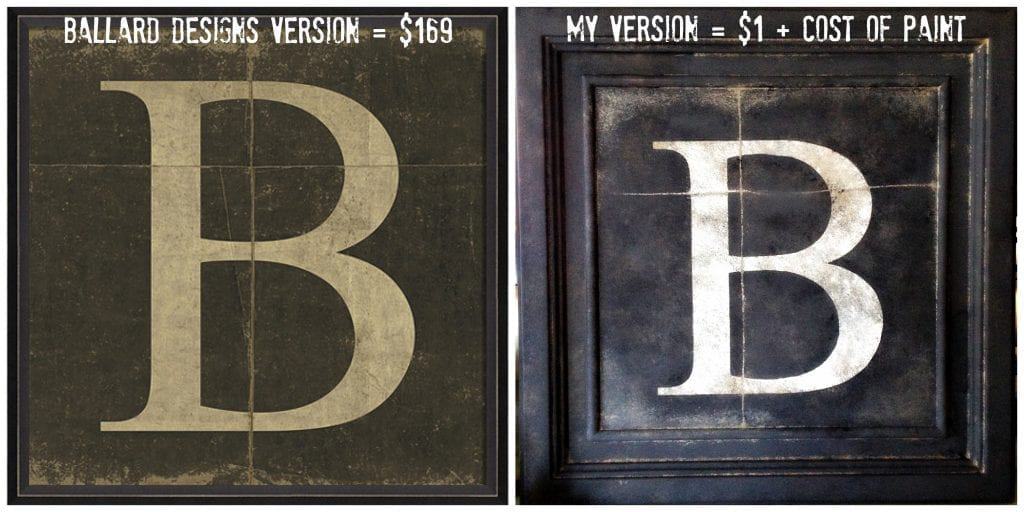 See how to make your own Ballard Monogram Art by clicking here.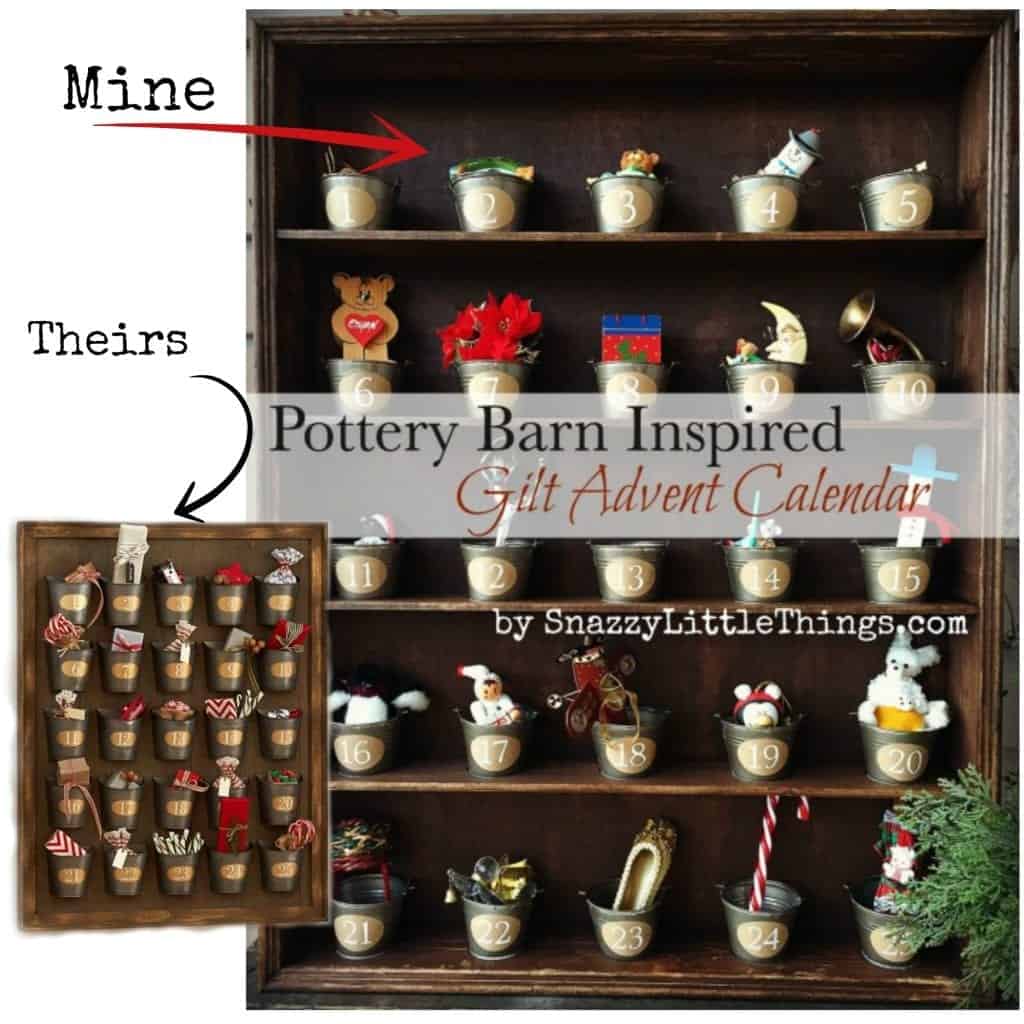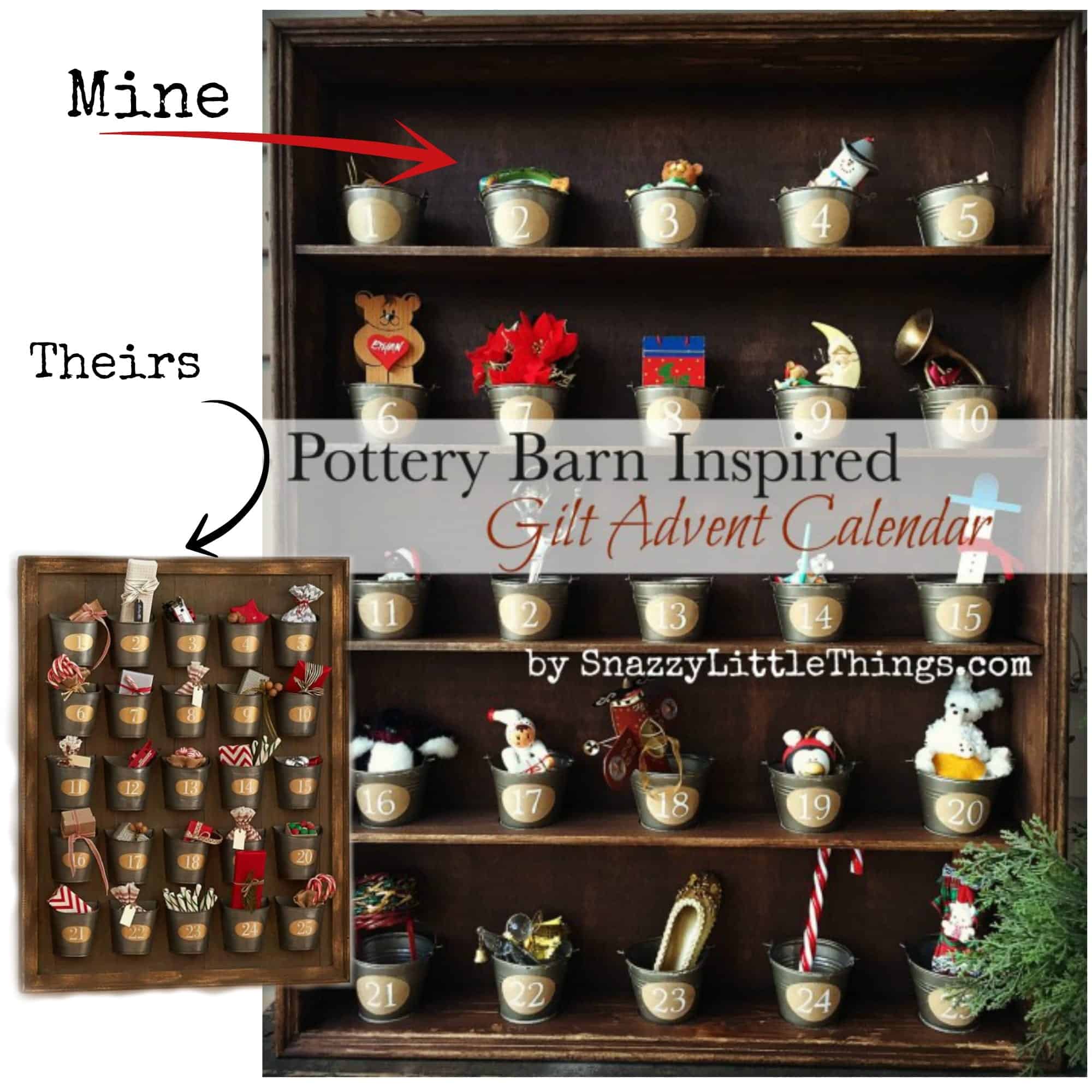 Our version was around $60 (versus $159). To see how we did it, click here.
"Budget Kitchen Remodel"
Yet another ongoing project here on the blog. About 100 tiny little DIY's make up our budget kitchen remodel. We update our kitchen in phases as our time and budget allows. Here are the highlights! To see it's current state, (sans dirty dishes and three day old stew on the stove) visit here for a summary of all of these projects.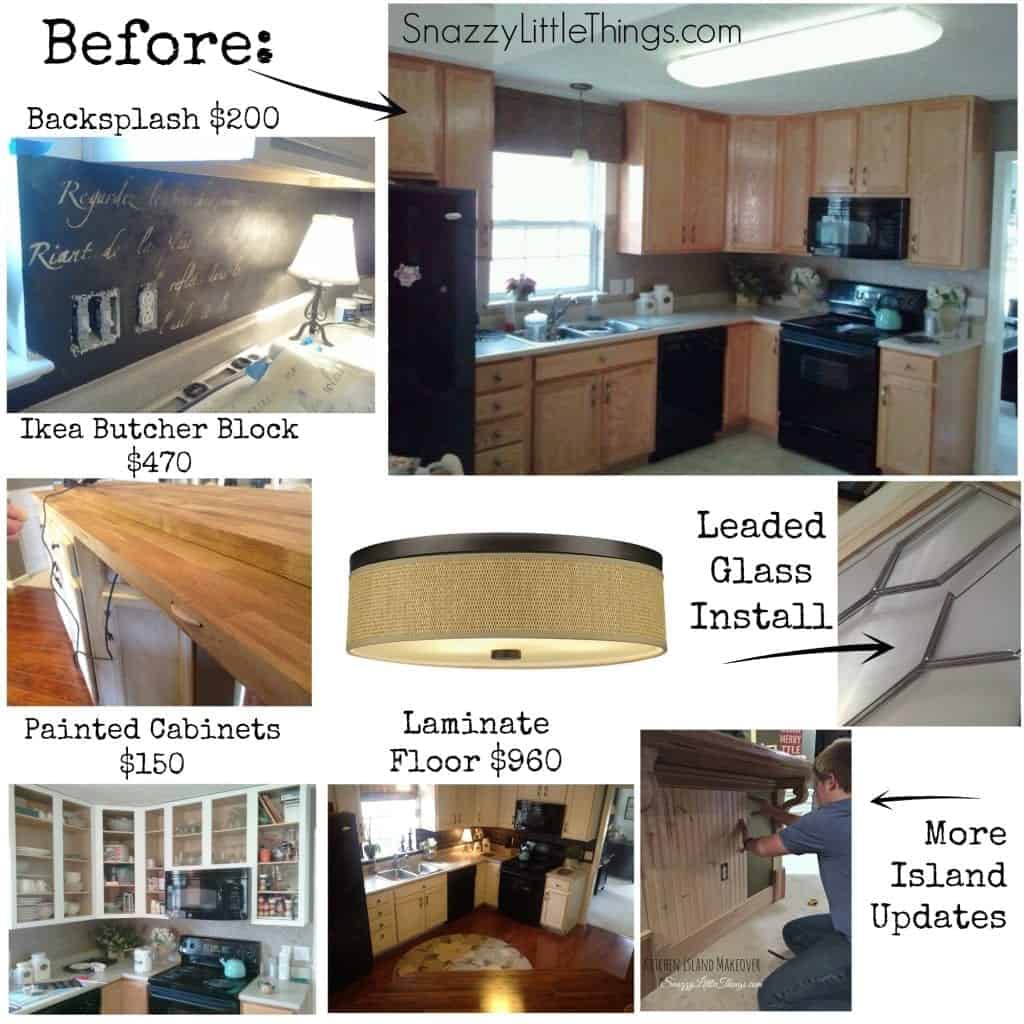 "Glossy Black Front Door"
Google that term, and this is what you might see.  For more of this post, visit this link.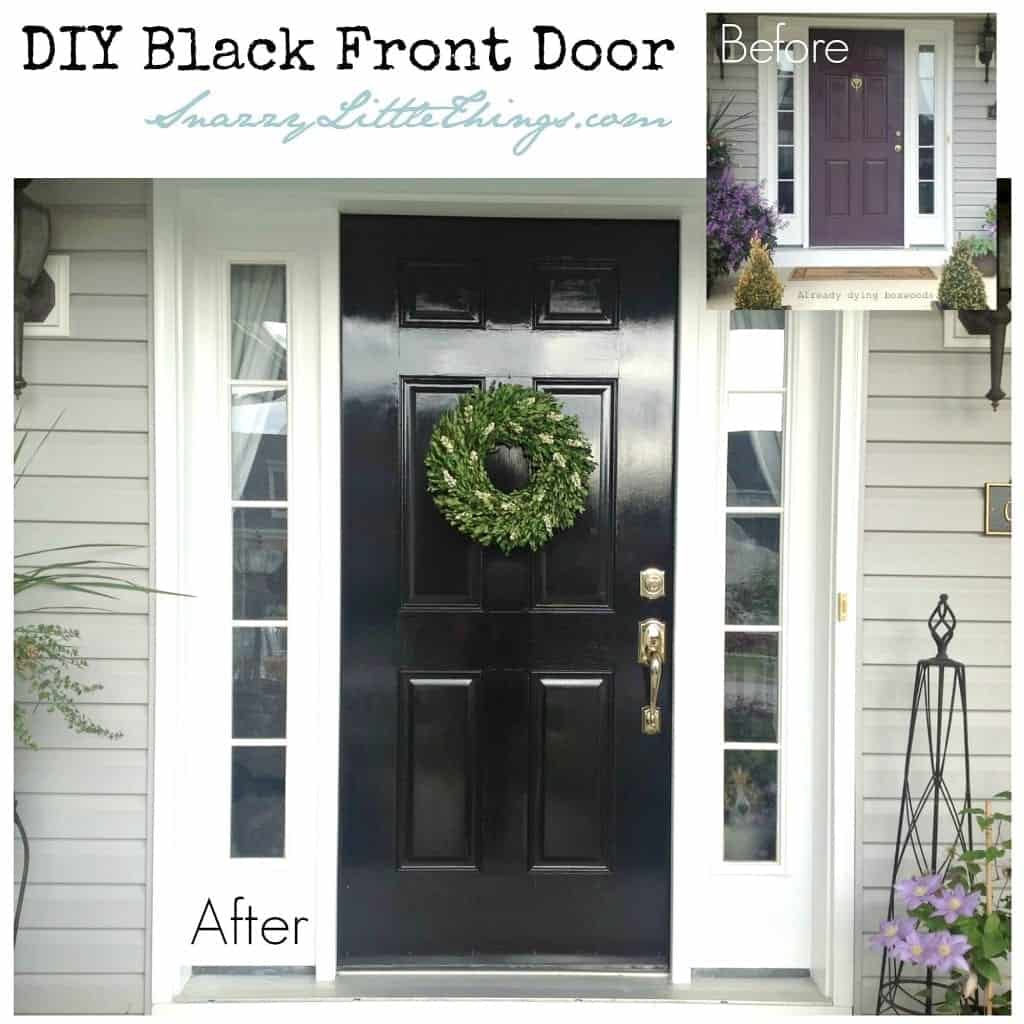 "Painting Leather with Chalk Paint"
This is the only project I've ever done like this, but it's still a big hit with Google. Thanks, Google! To see the process on how to make your faux leather look natural, click here.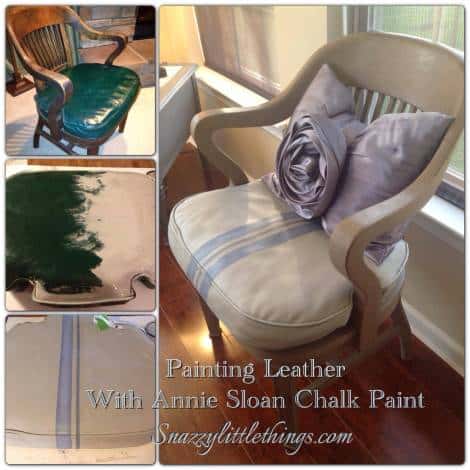 "DIY Wainscoting Tutorial"
This project has gone crazy on Pinterest. I suspect when you get a good picture with perfect daytime lighting that might be the key. This turned out to be my #1 post this year!  To see the full tutorial (with before and after pictures) visit this link.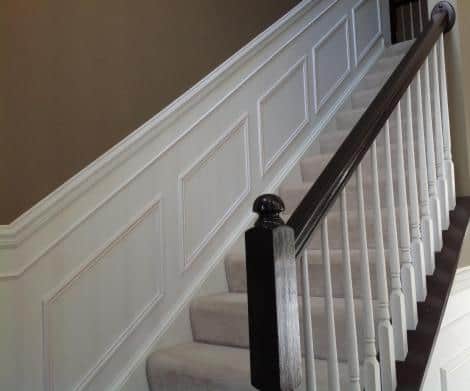 DIY Halloween Haunted House
This crazy whim of a project turned into my #2 post for 2014, and was originally called "DIY Dollar Store Halloween".  Some people actually found me by searching things like "beheaded lady"…ummm. Not here.  Or "scare little kids Halloween".  Nice.  Well, all they got was a rated "G" Halloween with free downloadable window silhouettes that I freehanded.  Sorry to disappoint!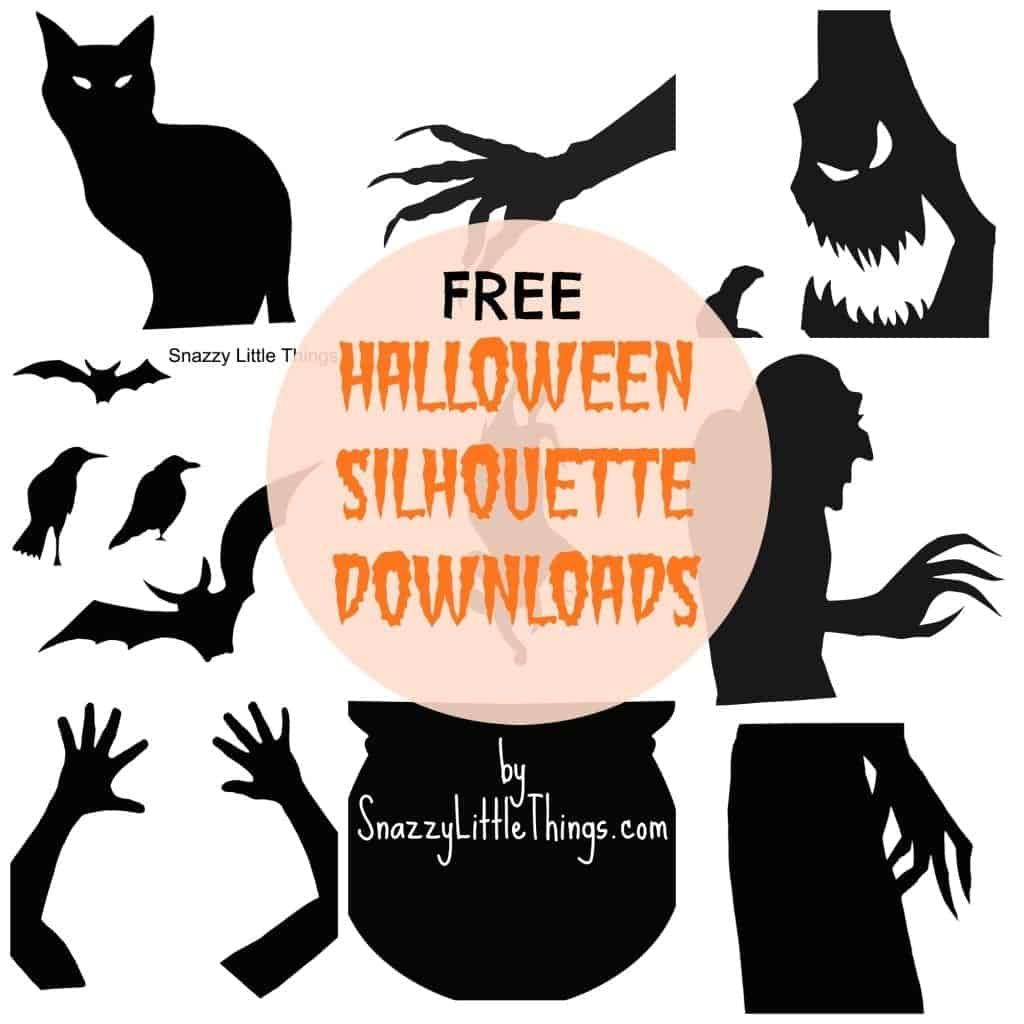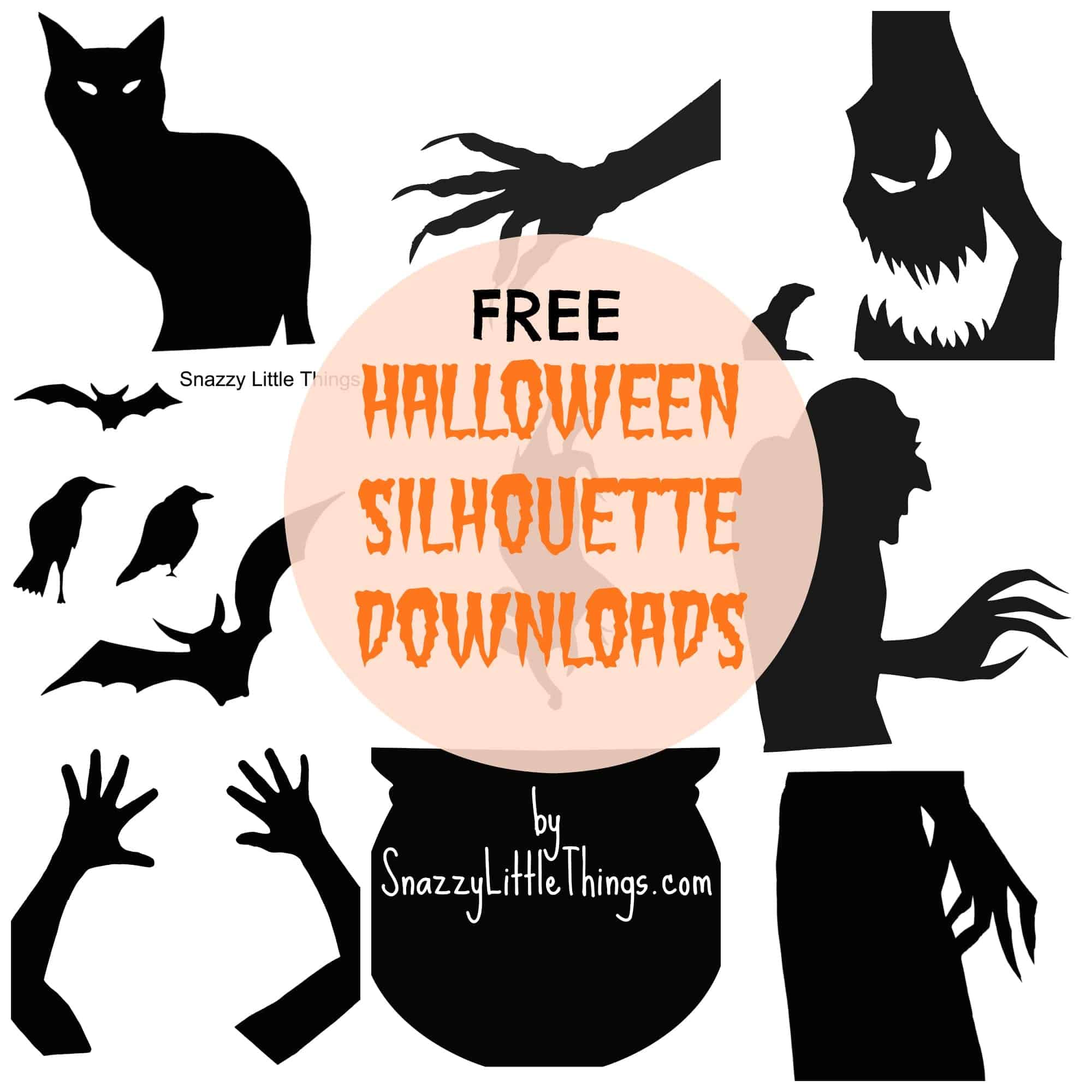 "Industrial Basement Remodel"
Maybe the key to always ranking high in Google search results is to have a project that's never done. If that's the case, then our industrial basement remodel will rank pretty high for the next few years.  Here is one small corner that *looks* finished. It's a slow progression for sure, and may have fallen victim to our analysis-paralysis process of overthinking things.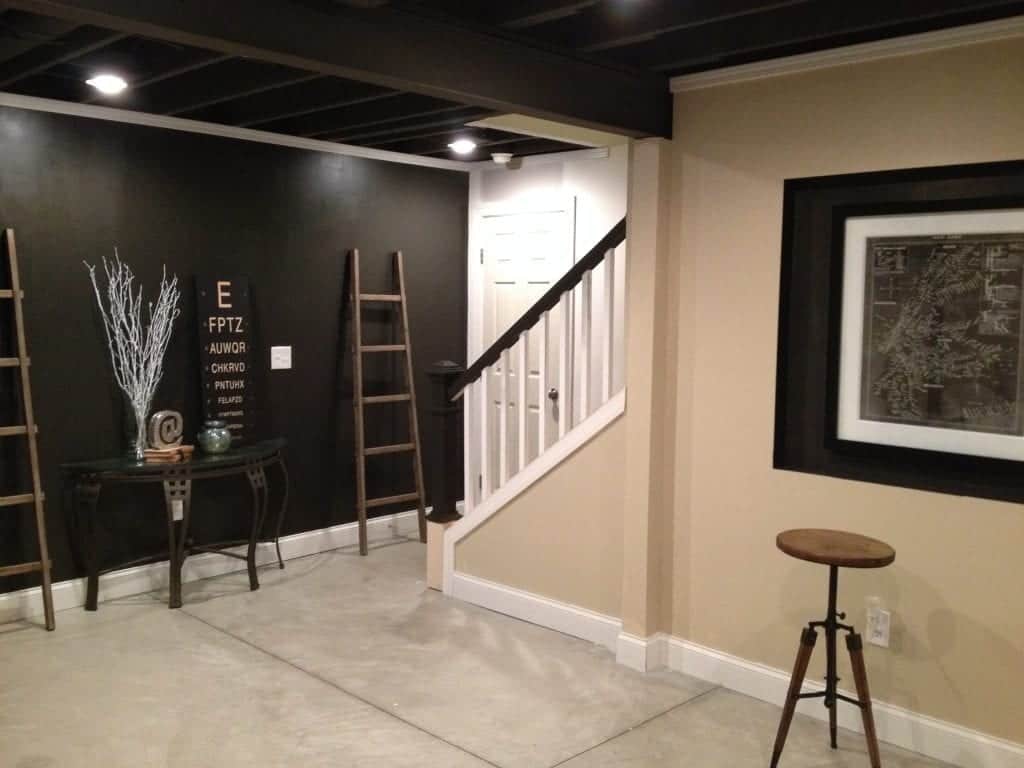 "How To Reupholster a Chair"
This is my favorite chair and my least favorite DIY. The chair is over 10 years old and now sits in my master bedroom holding a mountain of laundry. It was my first time (ever) doing reupholstery, which helped solidify the fact that I hope to never reupholster again if I can help it.  To see the tutorial, click here.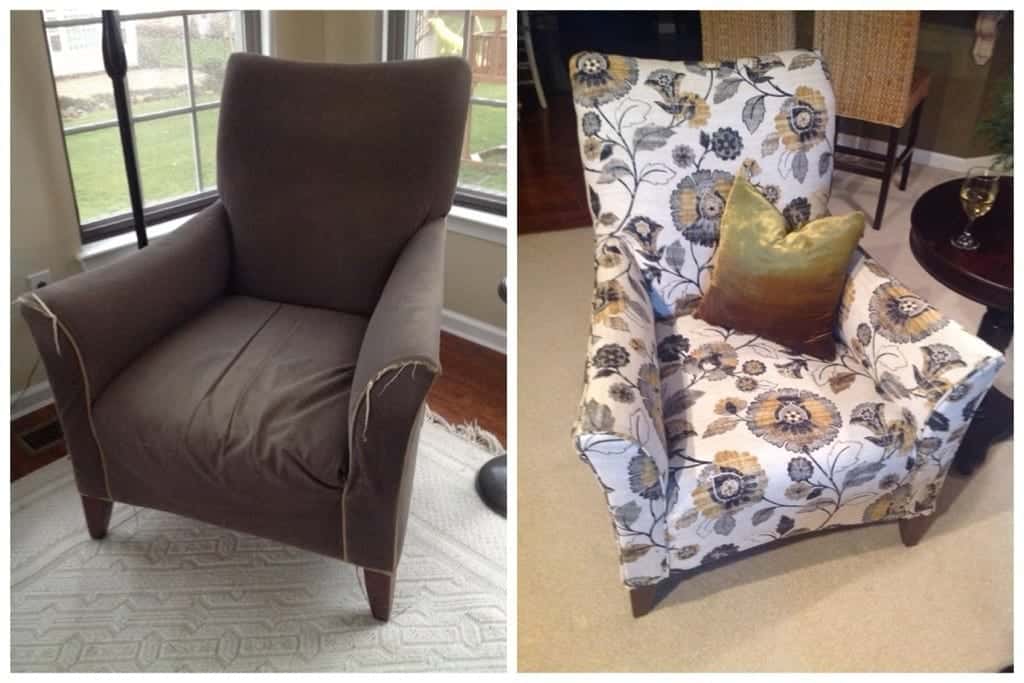 "DIY Vintage Wedding"
Oh yeah…something big happened this year! We were slightly distracted and planned a long-distance, vintage-style wedding (sight unseen for the most part) in under 3.5 months! Planning a wedding 200 miles away from home proved to be quite a challenge. Believe it or not, I'm not done posting about this. I still have to post about our DIY vintage mantel (we built this after our search on Craigslist came up short). This served as our altar.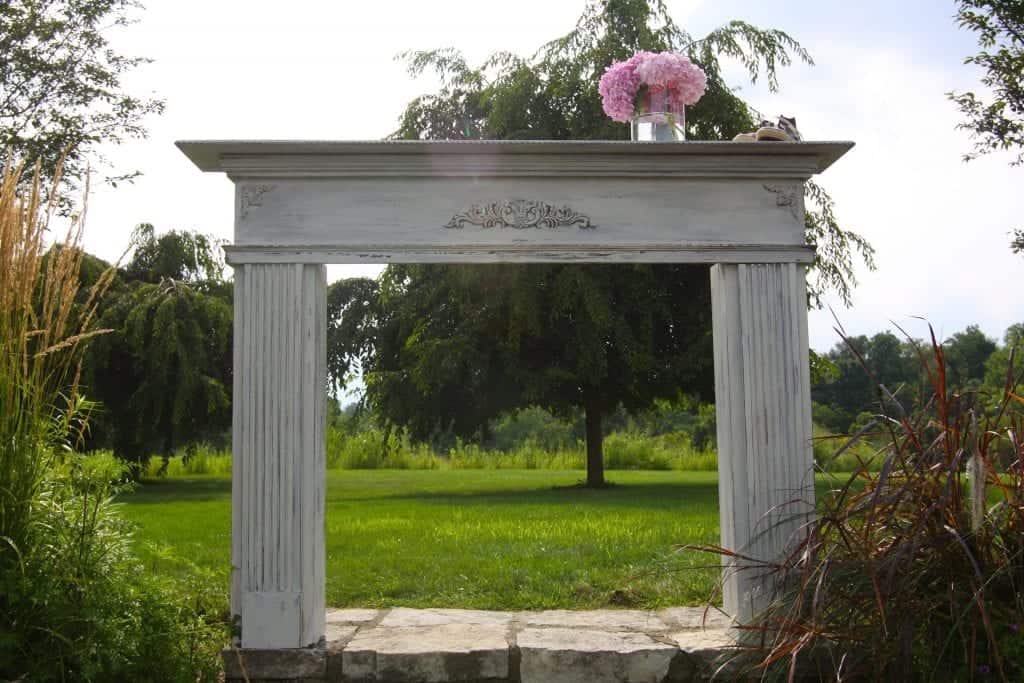 Oh, and our vintage photobooth was a big hit. Find these same accessories online at Amazon.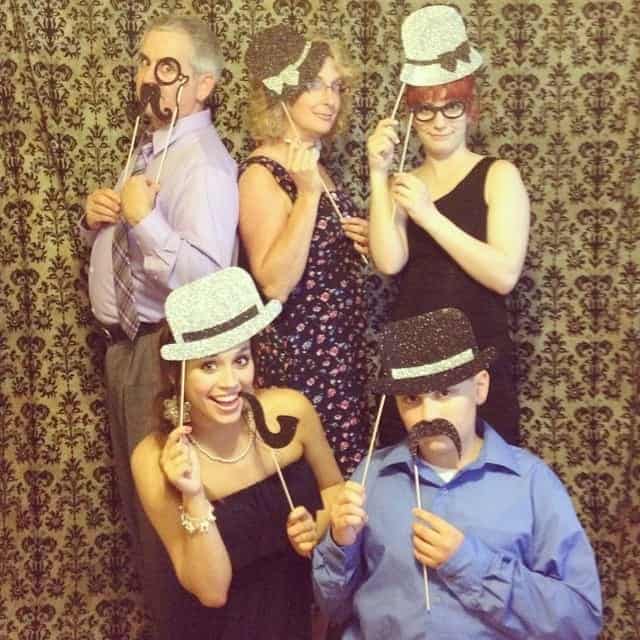 I am entering 2015 with a few more wrinkles, a little extra weight, a ring on my finger, and a new husband by my side. He still decided to marry me, even after two weeks of "think time" in ICU after surviving two brain aneurisms. Needless to say, I'm thankful for him…and for everything. But to no surprise, there is a LOT of unfinished DIY. So next year will be JAM PACKED with new DIY's, some personal goals (like a fitness routine), some financial planning, some blog growth goals–and I will be detailing my goals here on the blog very soon!
Thanks for making 2014 a great year….it was blogging that kept me sane!  xoxo to you all!
Cheers!
(To see more "Top Posts" visit my very favorite blog friends).