It's been awhile since I posted a glimpse of our store, mainly because (of course) it's taken more time than I expected to move into our space. Now that school is out for the kids, Mark and I finally have the time to refocus on the store.
From Mark's corner
a handcrafted coffee table…
…and a small dining table (great for tiny dining areas or apartment living).
From Ethan's corner
Ethan's projects include this refinished oak farmhouse style bench.
Then he sanded and painted this pretty table and learned how to stencil. Isn't it beautiful?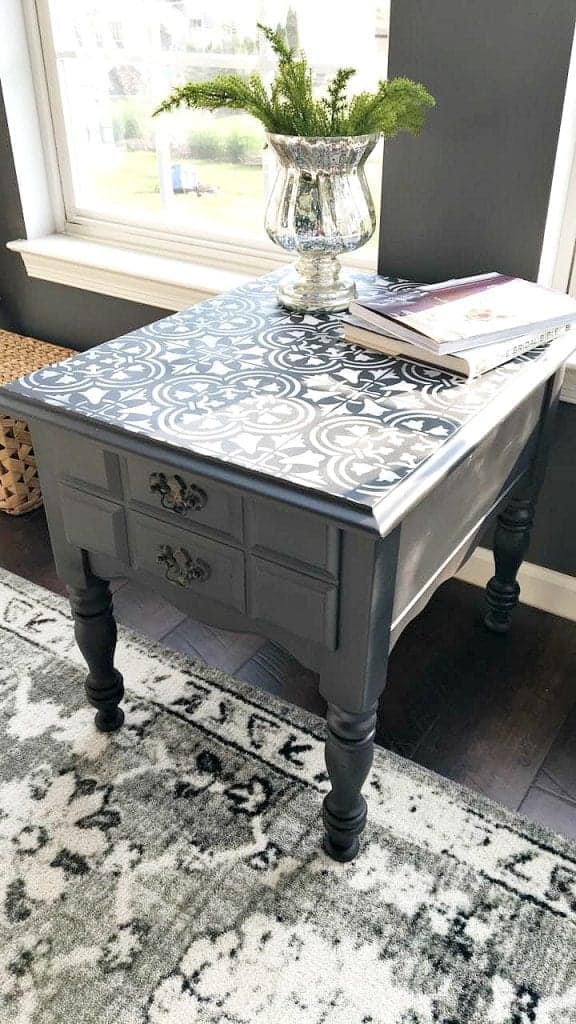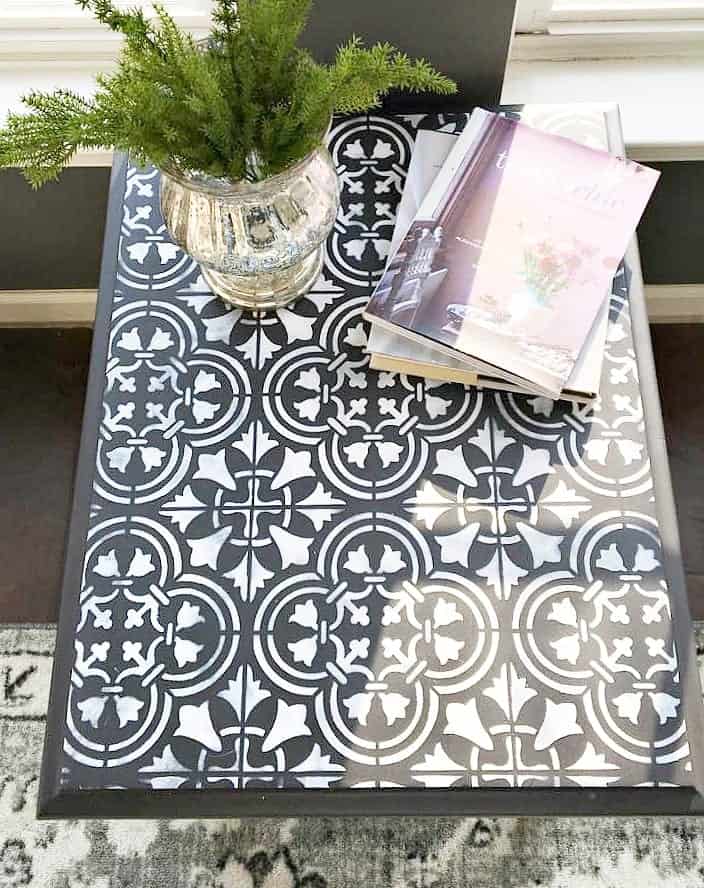 A Tour of the Store
Summer 2018
I will be the first to admit that merchandising a store is a little different than decorating a home. My vision is a little different than the outcome. Creating vignettes by stacking furniture on top of each other is something I have yet to master. I don't quite have the right merchandise mix (yet) but I know that will change. One thing for sure — mixing things up is a great way to learn and customers love it. So for now, this is the look I've landed on…and I'm sure it will change in a few weeks.
So my big question — what would you do differently? I haven't shared too many photos of the room where the glass cases are because it's not quite done yet…but for now, do you think it looks inviting? I have some more ideas in mind.
My daughter (who is 14) is assembling a rack of vintage clothing, too, so this is truly becoming a family affair. We are having our first big sale this weekend, too. So bear with us as we get the hang of this retail thing. We are having a lot of fun with it!