The Best Vacuum for Laminate Floors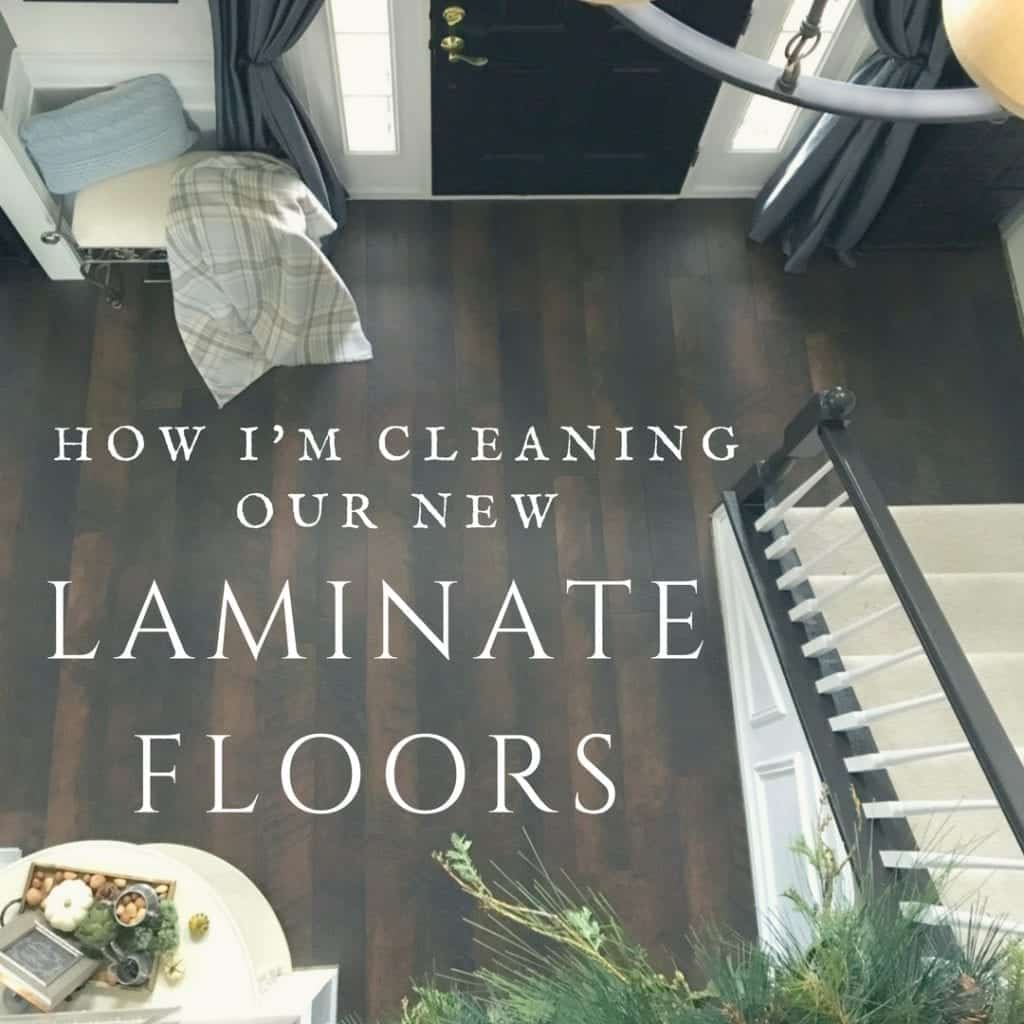 Thanks for all of the kind emails about the flooring project. We are so happy with the results and our color choice. Buddy appears to be puzzled by his life changes and is clinging to the last remaining fuzzy carpet in the house–hopefully, he proves to be a reformed man and his "bad dog" behaviors disappear.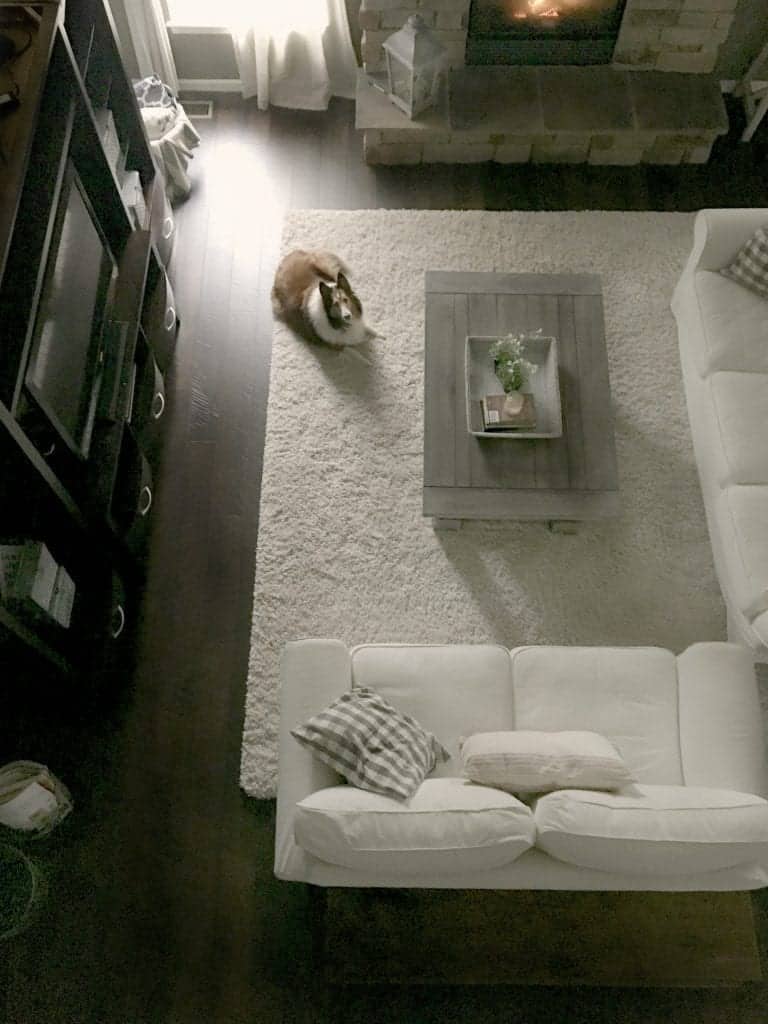 Many of you have emailed asking how I plan to keep our new laminate floors clean. I'm happy to report that the laminate finish seems to hide smudges, footprints and Buddy-nose prints (from his habitual crumb sniffing habit).  So I don't think I'll have to wet mop as often as my previous floor.
However, I am seeing a lot of daily dust and Buddy-hair. It's pretty enlightening to actually see how much dirt a house accumulates each day. I no longer have the luxury to ignore it for a few days like I did before with carpet (I'd only vacuum every 2-3 days). But now I'm compelled to sweep constantly. In addition to Buddy's constant molting, our garage is now completely saturated with a fine, beige powder — representing the bodily remains of our Pergo project.
#winning
So with a dark floor peppered in beige Pergo-dust + Buddy-tufts thrown in….I have been researching the best way to vacuum laminate floors — the right way.
Daily Cleaning Made Easy
This is my solution: the BLACK+DECKER 2-in-1 stick vacuum, and I just LOVE it. And I'm sweeping daily…and it's sort of…fun?? Even my husband said so! 
Our laminate manufacturer calls for no rotating brush. While laminate IS durable, it's not indestructible. I get frustrated if a vacuum is heavy or is laden with too many "parts". My internet research looked something like this:  vacuum, upright, cordless, lightweight, optional rotating brush. 
Is it me? I feel like there are a lot of overpriced "gimmicks" on the market for vacuums these days, don't you? I just want a simple, easy to use and quickly accessible vacuum. I am already picky about vacuums, but now I'm even more so with our new flooring.
Evidently…I picked the right one because it even matched my shoes. ;-)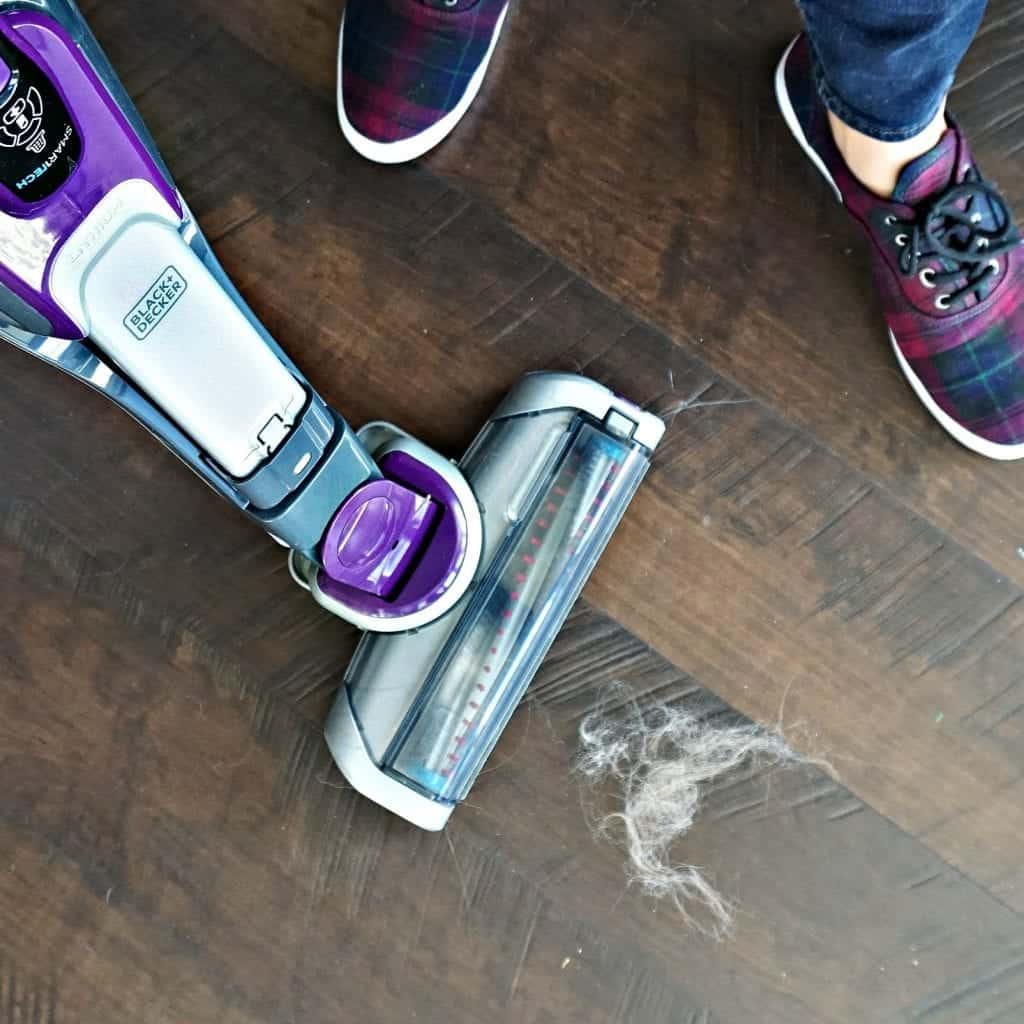 This vacuum gave me all the features I wanted and then some! The BLACK+DECKER 2-in-1 also offers the following:
A long lasting battery with more power than I ever expected!
Swivel head to get under and around corners easily
Discreet storage. It stands upright and I can charge it in a corner of a room and it's easy to access.
2 speeds with optional rotating brush for carpet
Removable head for easy cleaning (especially important for long haired pets)
Wheels – it glides across the surface on small rubber wheels (versus dragging like my old vacuum)
No canister to drag around
I actually like vacuuming now!
In this video, my house is filthy. But I have a handle on it now…here it is, live and in action with me using it for the first time.
I have a thing about clean floors. Once I see a crumb on the floor, I can't unsee it. With this setup, I no longer put off what has become my least favorite task. I also don't have to plug-in, unplug and re-plugin my old canister vacuum which could never reach all corners of the house. Now I can cover the whole first floor in one fell swoop. It's so easy.