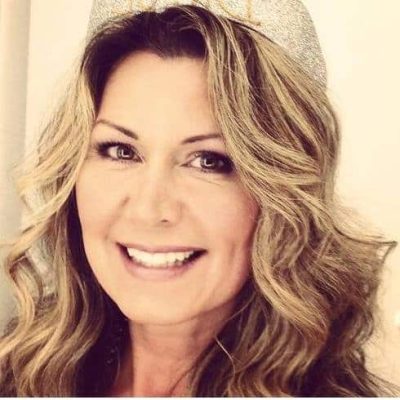 I remember the phrase "snazzy little things" well…
My grandpa was an antiques picker and he used to say this often as he was in the throes of refinishing old antiques and furniture. The blog began when my home was a blank canvas–I was a single Mom living in a "nothing special" but nice neighborhood to raise my kids. I soon found myself creating my very own 'snazzy little things' (my definition of "expensive-looking" — but CHEAP projects) with almost zero budget. Now I've chronicled this journey so that you can make your own 'snazzy' things, too! 
 I experiment with all decor styles, but decorating "feels right" when it reflects the unique personalities in our household. 
 Now that I'm happily remarried, I still honor my single-Mom budget and always find ways to do projects on the cheap. My husband and I love room renovations, woodworking projects, and restoring old furniture. When decorating, I throw in anything with a touch of vintage glam, old maps, French-industrial — and I love adding "surprise" elements in all of my decor.
Thanks to this little blog, I've expanded my offerings with my own online store, and I provide consulting around web design and interior decorating services. Hire me for my virtual decorating + space planning services, and I can help you create a plan (including shopping lists) to make your home beautiful on a budget, too!
Where my projects have been featured (click through to see):
By becoming a subscriber – I'll share more of a private "behind the scenes" glimpse of our real life. Whenever we're tackling a project, you'll be the first to know with updates delivered to your inbox. I'd be honored to have you join me on our DIY journey!