A quick and easy way to imitate the same look at home, affiliate links are included throughout this page.
Entryway / Foyer
Shop the foyer:

Wainscoting Project
The easiest way to duplicate this look is to visit our tutorial on how to install your own wainscoting.
Materials Used:

The Kitchen

The Sunroom
Tour the sunroom and all of the different looks over the years.

Dining Room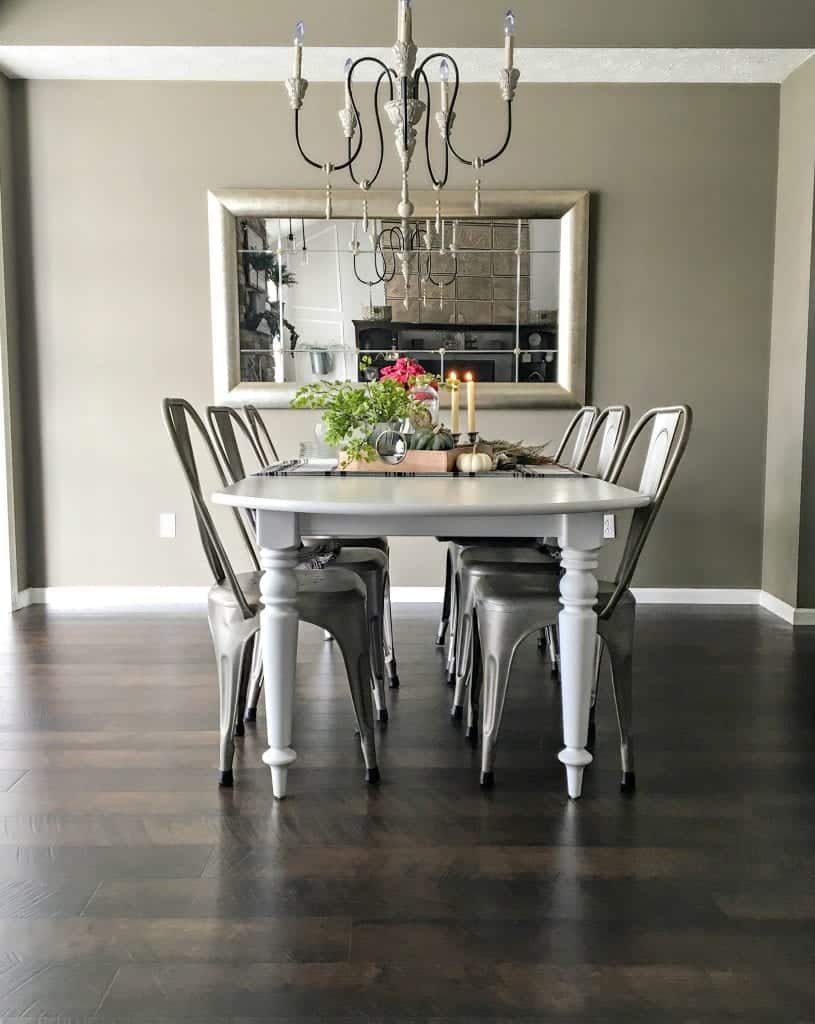 All the rooms: