By becoming a VIP, you'll unlock a series of free gifts! Today, you'll instantly receive access to my FREE printables library including 50+ downloads. On day 2, you'll be sent 9 freebies (not found in the library), along with bonuses and discounts on products found in our online shop.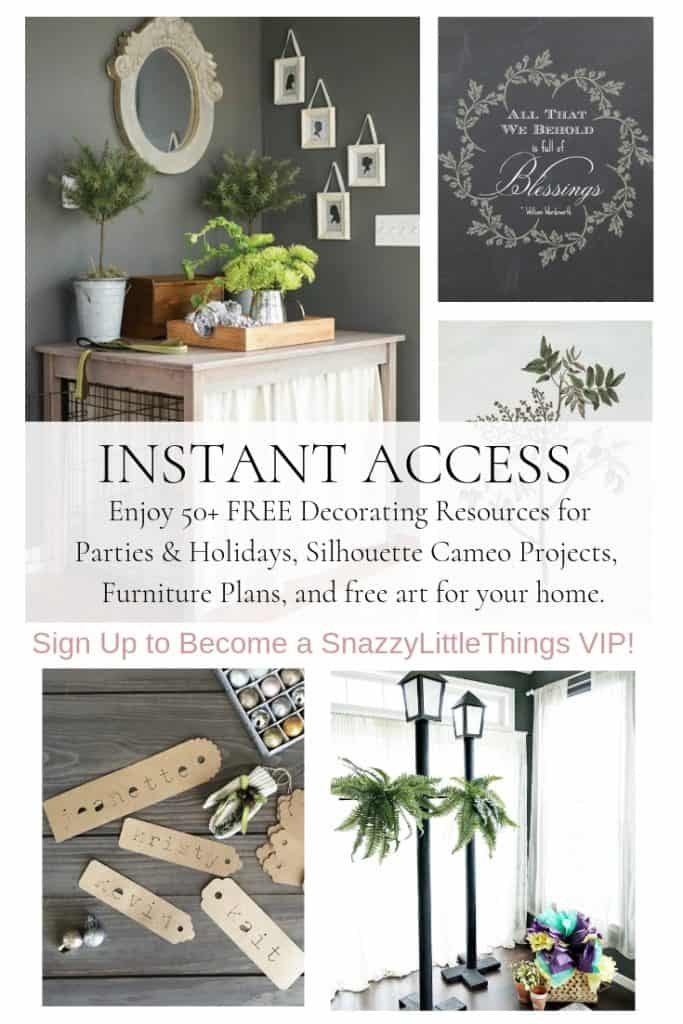 What to expect after you sign up:
A welcome email (including your new password)
INSTANT access to free printables
Notifications in your inbox when I post about the topics you select
Special offers from our retail shop
BONUS OFFER! A private invitation to my Facebook Group, "Timeless Decorating"
Thanks for being a part of our community! I look forward to seeing your comments here on the blog!