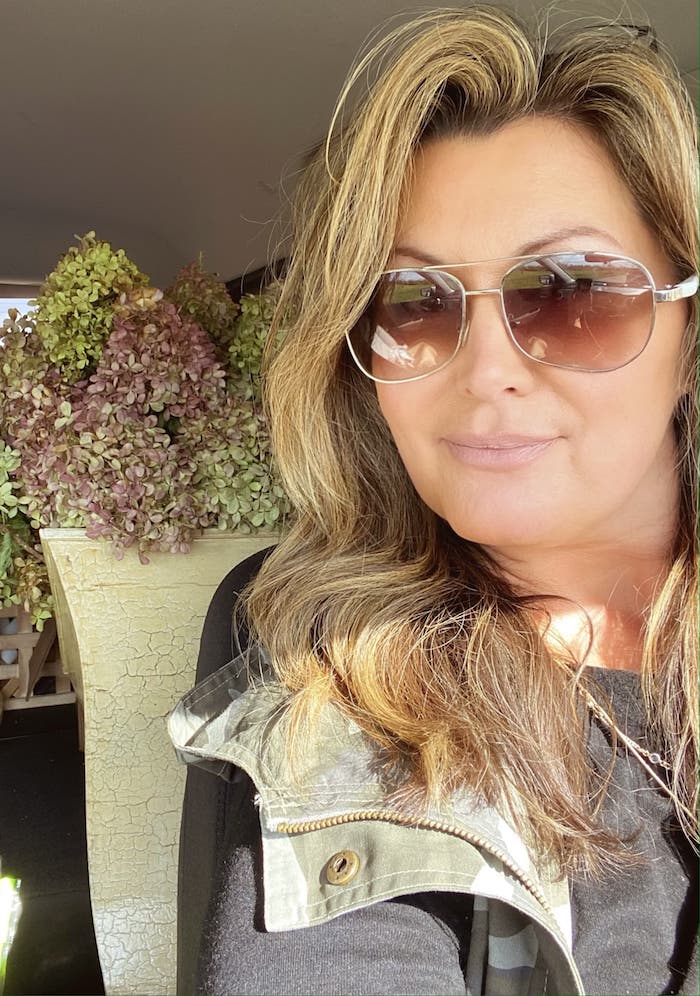 Welcome! I'm Jeanette, and I'm so glad you found my corner of the internet!
How "snazzy" was born // My grandfather was an antiques picker who referred to his restoration projects as "snazzy little things", so it seemed natural to call all of my creative pursuits "snazzy", too!
Over the years I've assembled a decorating style with secondhand items at its core. I developed a love for restoring furniture (thanks grandpa!) and I started this blog in 2012 to document my home remodel and creative projects. My style waffled between industrial, farmhouse, modern farmhouse…and now I am sticking to a simpler, traditional style.
People who come here are self-starters and motived to create a high-end look that's super affordable. They also come to learn about blogging, photography and business tips! If that's you, you've come to the right place!
I'm also a photographer, antique booth owner, a Cricut Ambassador. Through my own creative journey I share inspiration and encouragement with anyone who wants to beautify their home while keeping their budget intact.
What I like to write about:
R

oom & furniture makeovers

Links to my favorite products
Finding your decorating style
Simple, uncluttered decor
Photography & business tips
Automating your business & blog
By becoming a subscriber – you can choose to receive email updates updates on our most recent home renovations. I also offer private access to my free art printables library — yes, that's free art that you can frame in your own home! Our newsletters give you more of a private "behind the scenes" glimpse of our real life. Whenever we're tackling a project, you'll be the first to know with updates delivered to your inbox!
Thanks so much for being here! ~ Jeanette