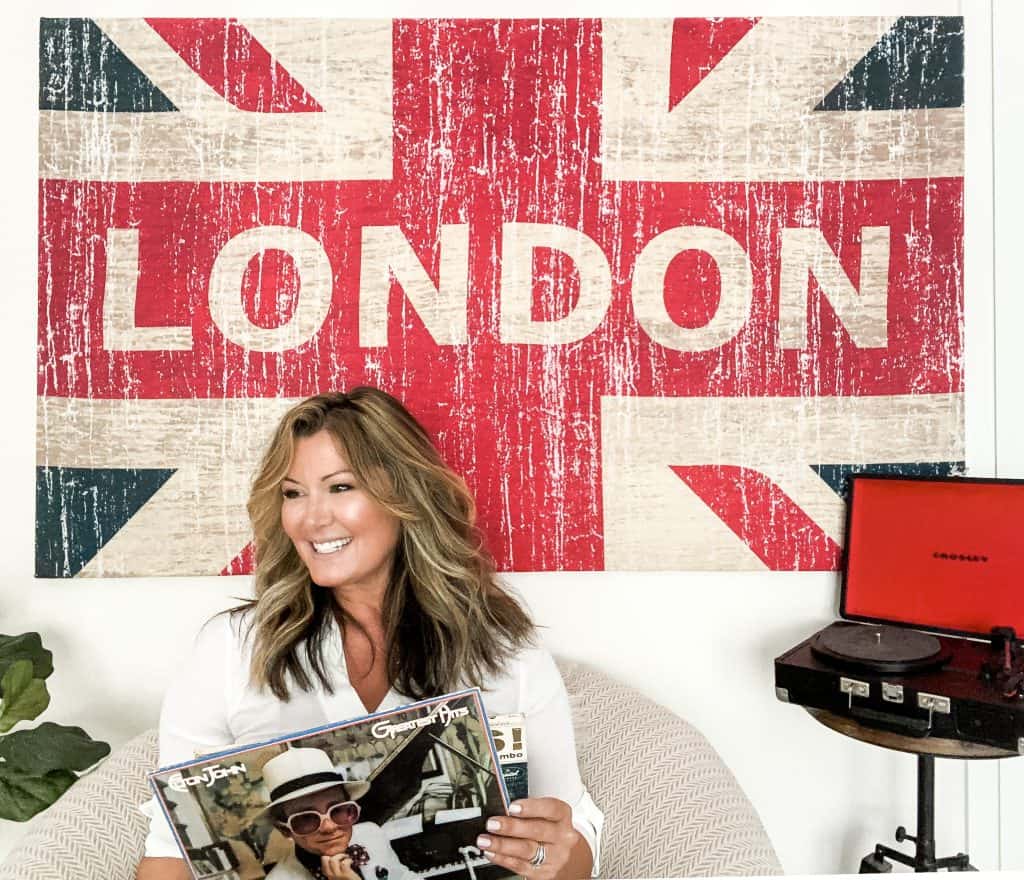 Welcome! I'm Jeanette, the DIY and decorating writer behind Snazzy Little Things. I love the look of timeless, classic style infused with a healthy dose of vintage in every room, and I do it all on a modest budget!
How "snazzy" was born // My grandfather was an antiques picker who referred to his restoration projects as "snazzy little things", so it seemed natural to call all of my creative pursuits "snazzy", too!
I started this blog in 2012 alongside my corporate career as a software sales manager and fixed up my home on the weekends between stressful weeks of travel. In 2016, I left that career in a blaze of burnout so I could pursue my creative passions as a writer, freelancer and DIY blogger. I dabble in making my own art, too.
People who come here are seeking project ideas that look high-end but super affordable. That's my specialty! I'm a thrift store shopper, digital marketing freelancer, an antique booth owner, a Cricut Ambassador and serial decorator! Small tweaks can make a BIG impact while improving the value of your home. Through my own creative journey I share inspiration and encouragement with anyone who wants to beautify their home while keeping their budget intact.
I learn a lot about my readers through regular reader surveys. Feel free to sign up as a VIP and take the survey here.
My philosophy about DIY and decorating…
If you're on a budget but want a beautiful home, the first step is to narrow down your decorating style so that you stop buying unnecessary things! If you have too many tchotchkes, you are creating a clutter issue that you'll need to deal with later. Save your budget for meaningful upgrades. Believe it or not, I don't love to shop! I plan my spaces with a specific budget in mind, then find decor that emulates expensive rooms I see on Pinterest to fit my space. When you sign up as a VIP, you'll unlock an email series (plus a library of FREE art) that guides and encourages you to make better decisions when buying new decor.
My readers are motivated! But want simple, actionable steps.
You and I could be friends. Really! My ideal readers are self starters! I get SO many questions about where one should start when remodeling a home on a budget. My eBook "Rock Your Rooms" explains just how to do that.
I simplify everything. I streamline my decor. I automate my business processes. Trust me…I'm all about less is more!
You have NO time to decorate
You simply don't have the time to figure it out.
My eBook "Rock Your Rooms" will provide you with a simple roadmap that you can easily implement as time allows and beautify your home without breaking the bank. Even if we never meet in person I can help you!
You don't have a vision
You sometimes struggle to visualize your spaces in a different way.
This may require a few more steps. If clutter is in your way, maybe you need to sell off some items to give your space more breathing room. Maybe some paint swatches would be a good first step. Taking the first step is often the toughest leap…but trust yourself! I hope my blog gives you the encouragement you need to get started.
Your business needs help
You're curious about blogging & business automation.
I provide lots of free business & blogging advice. I offer a variety of creative services catering to small business. More à la carte video training and eBooks to help you automate your business are on the way!
The kind of posts you'll see on my blog:
Simpler home projects.
How to find your decorating style.
Automating your business & blog.
Photography, simplified.
Social media…demystified.
My #1 money saving rule for decorating your home??
Stop buying tchotchkes for your home if you don't know your decorating style, or if you don't have a vision or a plan.
(Click here to read "why" this is so important)
My advice for tackling any space:
Know your decorating style
Keep it simple
Identify low-budget, high impact projects in your home (like freebies)
Take on simple projects to teach yourself basic skills
Choose classic decor that stands the test of time.
My work has been featured in: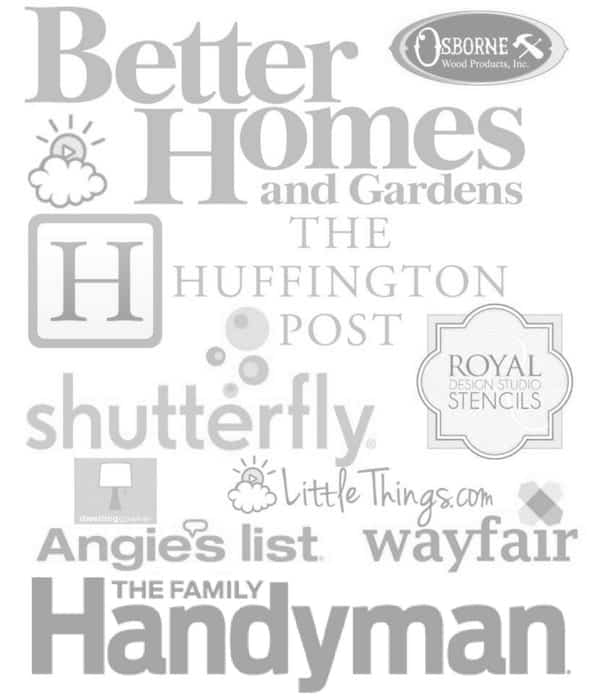 Sign up for our newsletter
By becoming a subscriber – you can choose to receive email updates updates on our most recent home renovations. I also offer private access to my free art printables library — yes, that's free art that you can frame in your own home! Our newsletters give you more of a private "behind the scenes" glimpse of our real life. Whenever we're tackling a project, you'll be the first to know with updates delivered to your inbox.
If you're new here, feel free to take a home tour, visit our home improvement gallery, say "hi" on Instagram, or sign up for VIP access to my printables library.