$95 Kitchen Cabinet Makeover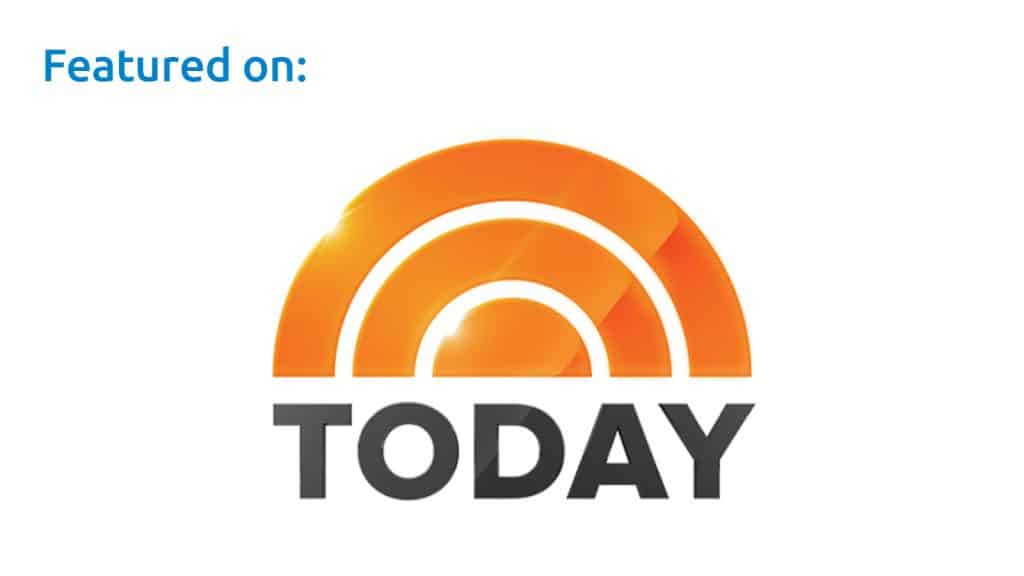 Kitchen progress since then…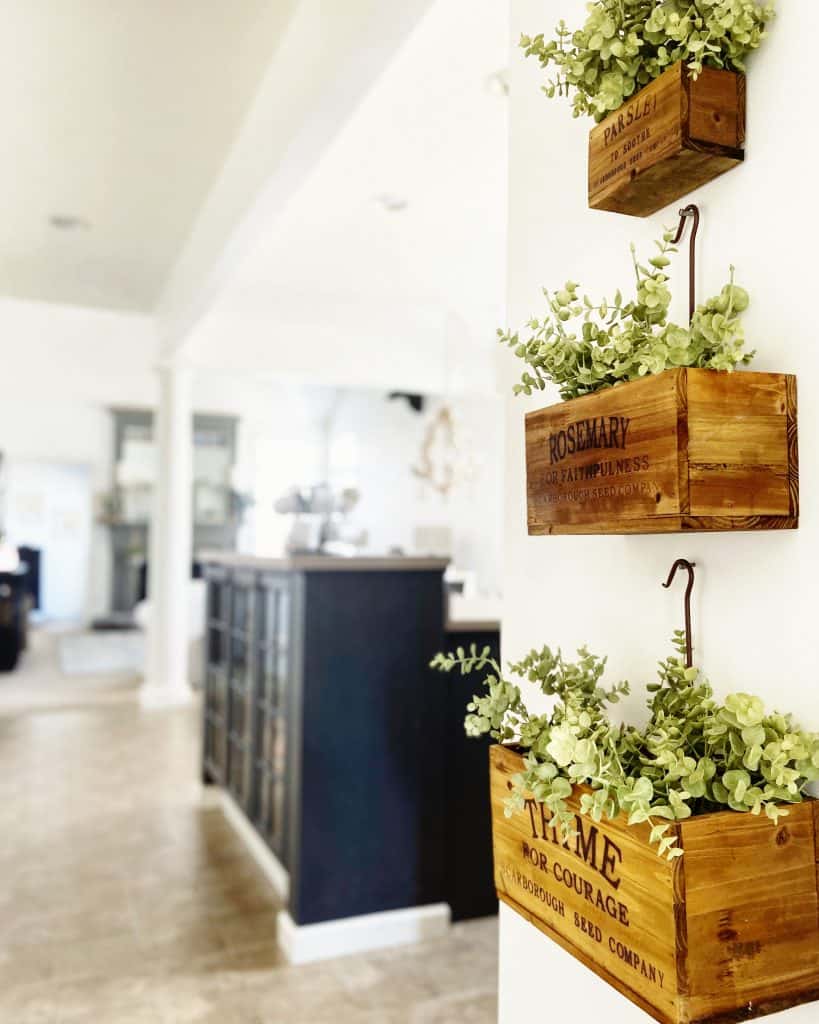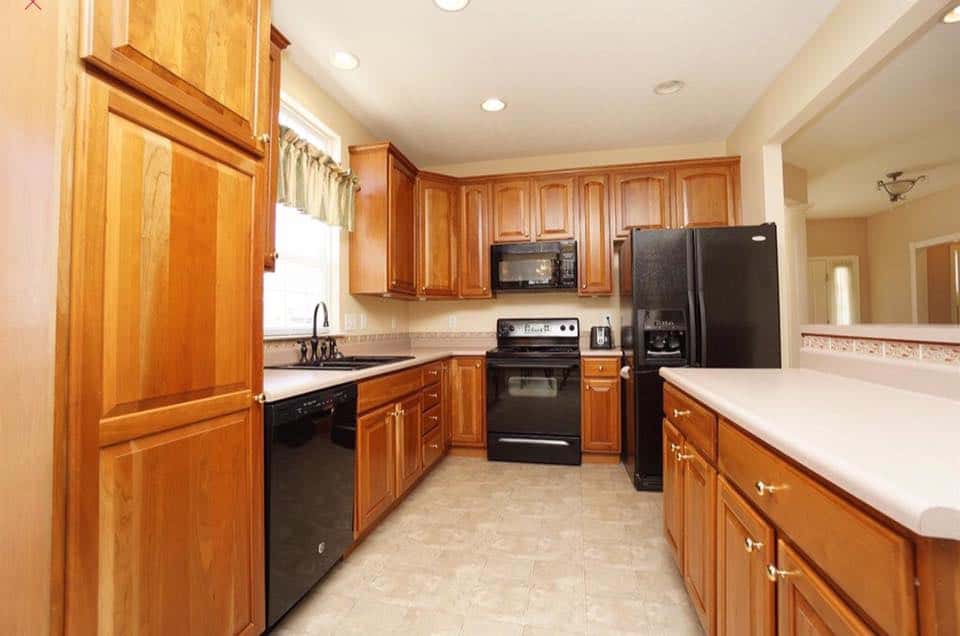 When Mark and I put an offer in on this house in July 2018, we knew that a kitchen remodel was in our future. While we are saving for a more expensive remodel, we know first hand that updating your kitchen cabinetry with a fresh coat of paint can increase the show-ability and the value of your home. This is our 5th cabinetry paint project! (Click here to see our previous kitchen paint project!)
At the time I posted this, our kitchen "remodel" (aka: paint supplies) cost $95! Now we add inexpensive decor elements to enhance the space. There is still a lot left to do, but we're happy with the results so far.
Featured on WCPO
The paint colors we chose:
Kitchen Cabinets // Valspar Cabinet Enamels paint line at Lowe's — tinted in a Benjamin Moore color called "Graystone".
Kitchen Island // Valspar Cabinet Enamels paint line at Lowe's — tinted in a Benjamin Moore color called "Peppercorn".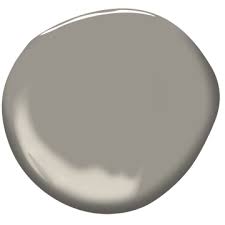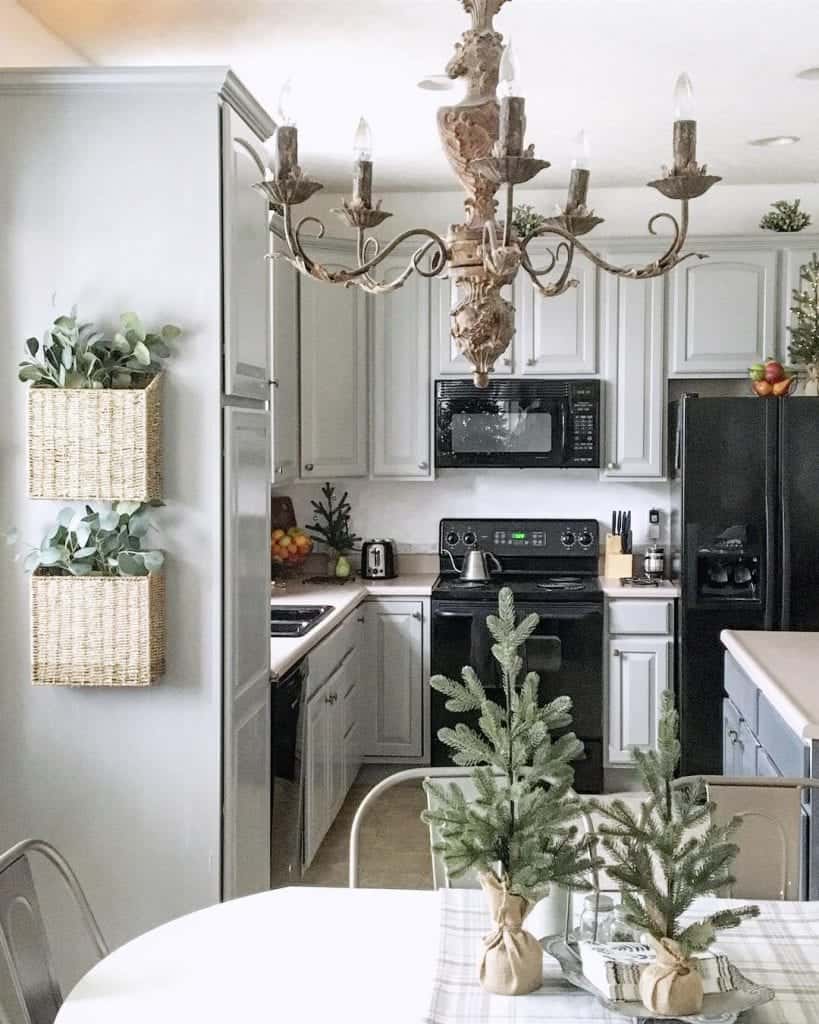 This kitchen mini-remodel took a lot less time than my previous house. I lightly sanded, cleaned them. Gave them a light coat of Kilz 2 Primer. Followed by 2 coats of enamel (I always recommend enamel paint which dries harder than latex.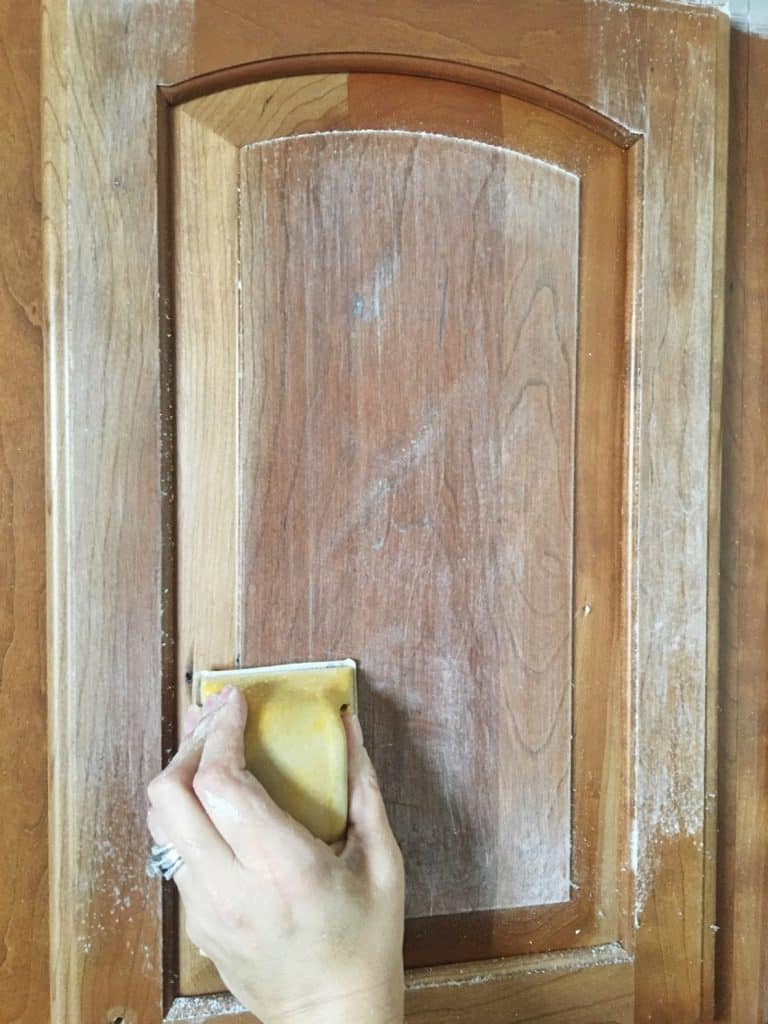 Open wood grain cabinets require a completely different approach, these were smooth grain and saved a lot of time.
I didn't remove the cabinets and used an artist brush around the hinges and around the door openings. I only had to lightly hand sand (I had to do heavy sanding with the deep grain oak in the past). I applied primer followed by 2 coats of Valspar. So easy this time!
Kitchen Remodel To-Do List:
The paint and hardware is just a temporary solution for the kitchen (we always say that) but there are a few things we still would like to change:
New countertops // The pale pink just doesn't quite suit us :)
New sink // we would like a white or stainless sink. The current black sink is pretty scratched up.
Tiled Backsplash // this time, tile. We had a stenciled kitchen backsplash before, so we'd like to upgrade just a bit in this kitchen.
Add open shelving // We'd like to remove a few of the upper cabinets and redesign our pantry (the big, obtrusive cabinet on the right).
Rebuild & extend the island // We've repurposed our kitchen island in our previous house, so we'd like something a little prettier and more substantial. We'd also like to extend the seating arrangement in there.
Add window seating // I'd like to change the bay area into a smaller seating arrangement. Right now an old buffet is there which will work perfectly for extra counter space until we change the island.
Change chandelier & add pendants // I'm thinking 2-3 pendant lights over the "new" island, another over the sink. Then of course, changing the chandelier.
New Hardware // we are waiting for new antique brass cup pulls to arrive tomorrow, just in time for Christmas.
New flooring // we miss our dark floors from the old house, but these can't be installed until we make some final decisions about our island layout.
Kitchen Sources & Those Baskets!
Also, I've had a few people ask about the tip I shared during my appearance on the Rachael Ray Show about hiding mail. The baskets and all sources can be found below!