Restoration Hardware Coffee Table Knock-Off
Build this gorgeous Restoration Hardware Monastery table using our plans and legs from Osborne Wood Products.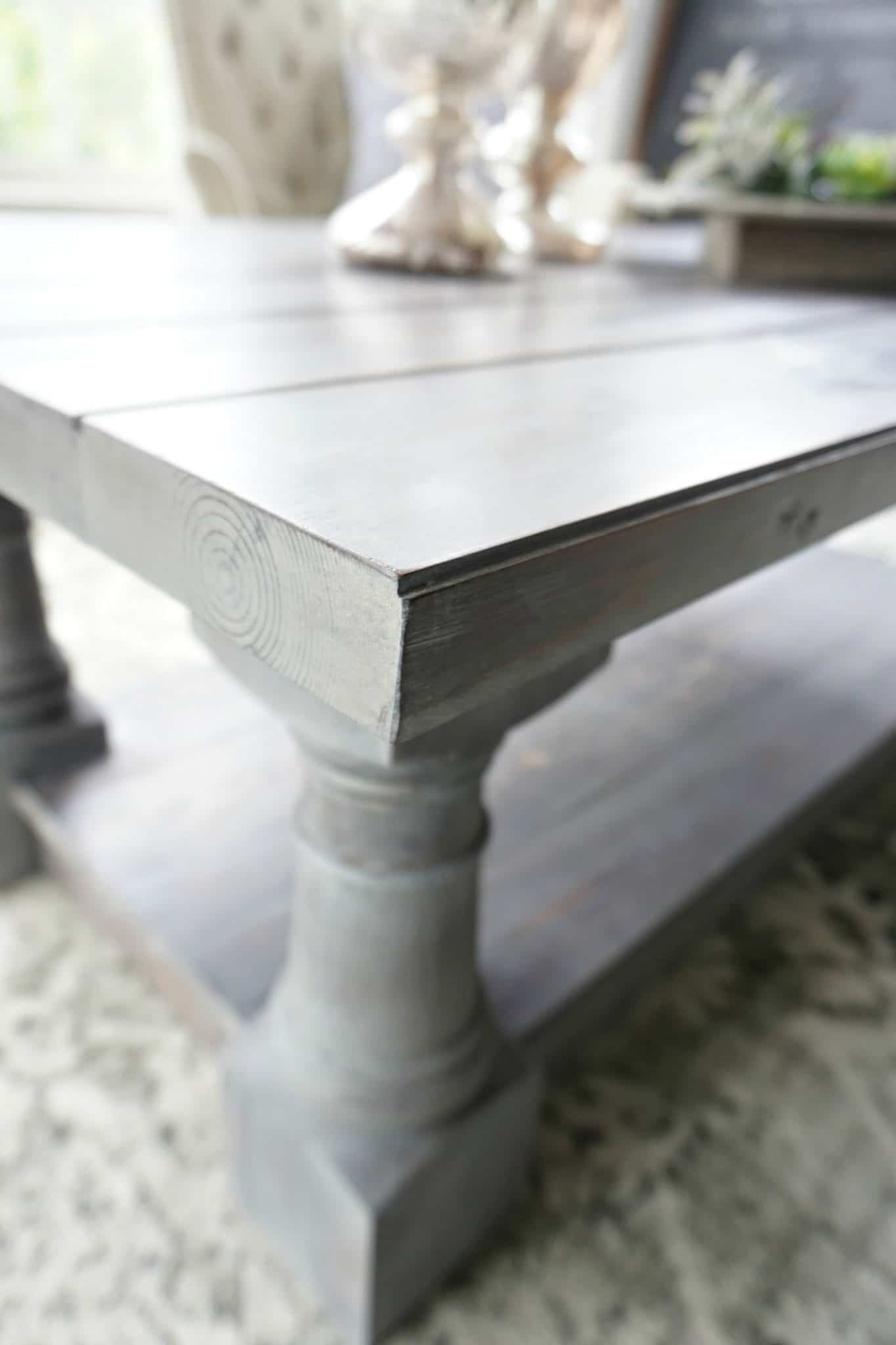 We were sent these awesome legs by Osborne to start a new coffee table project (or in this case, two of them!), so another build will happen again in the near future.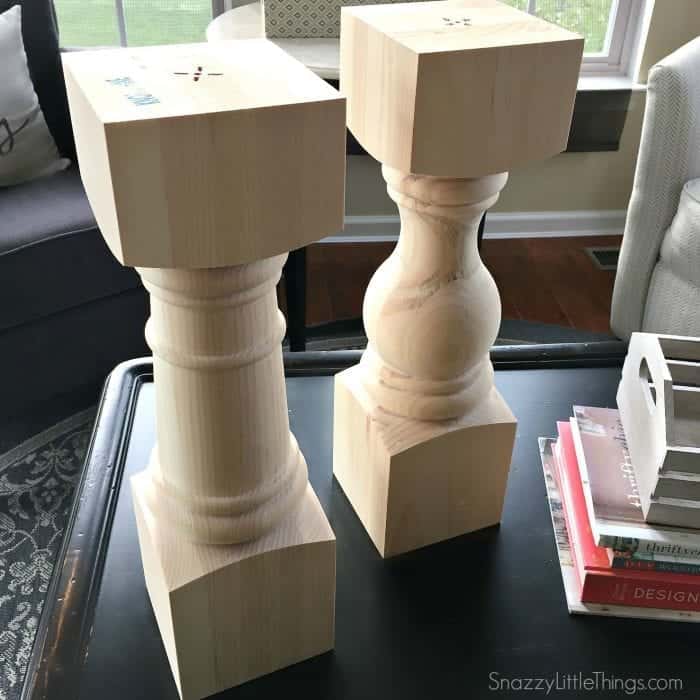 Above: Two sets of legs, (L) Ridgecrest Coffee Table Leg, and (R) Southport Coffee Table Legs (and these were created…just for SnazzyLittleThings.com!)
Below is the result of our first build. So proud! Be sure to follow along to see how I achieved this driftwood grey finish, that post is coming out in a few days.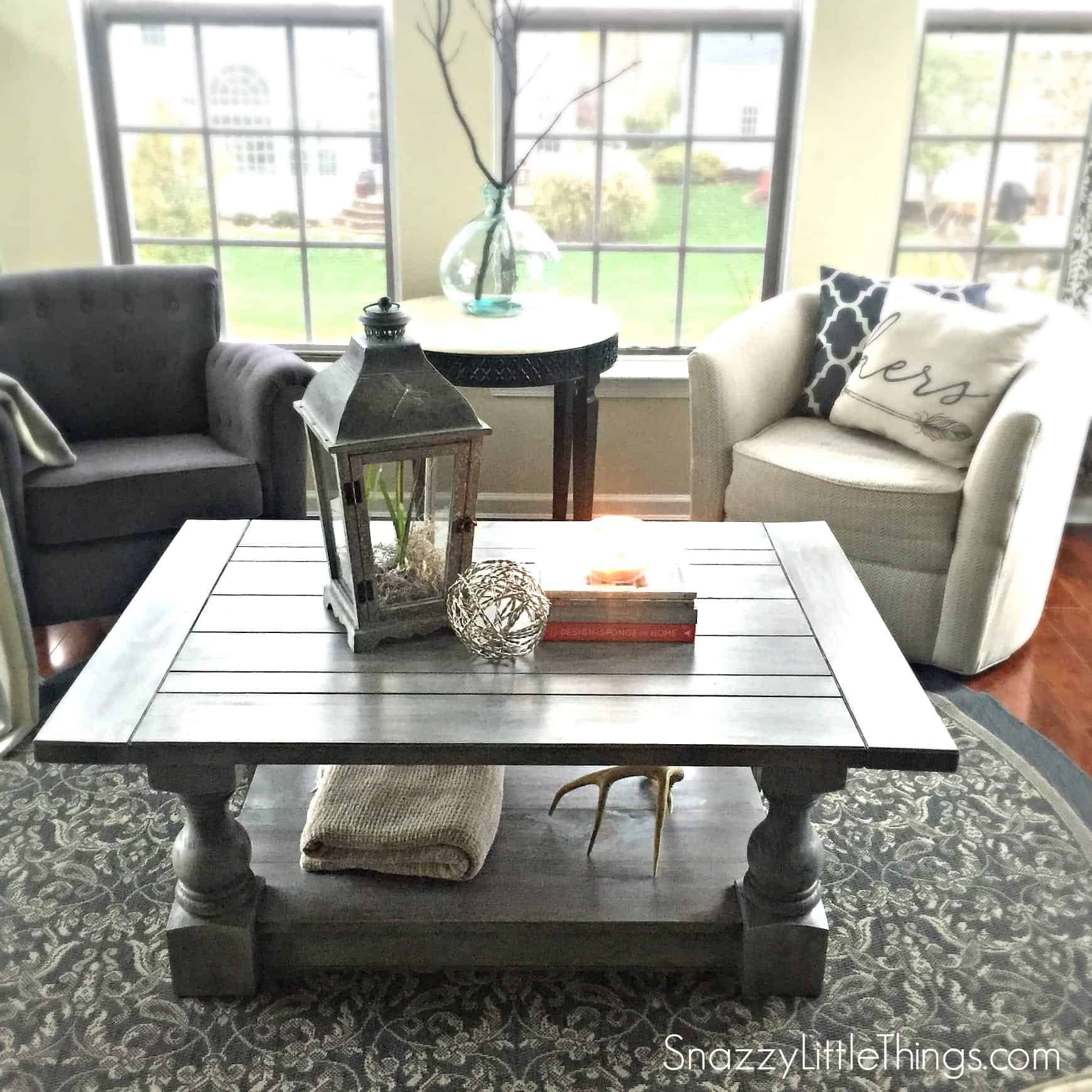 Above: Our new coffee table. This build is truly our own, but I would also say that it is "designer-inspired".
Our inspiration?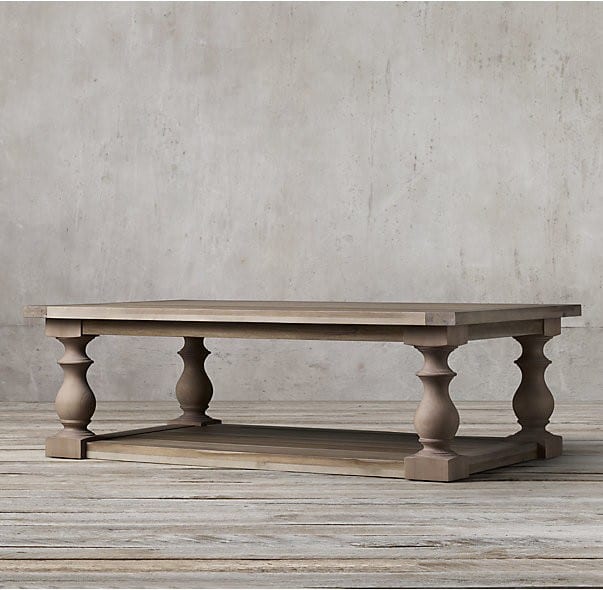 Original Restoration Hardware Monastery Coffee Table.
If you look closely, our "Snazzy" legs on our knockoff are slightly different than the original. We also knew we needed to resize and modify this for our own space.
In this tutorial, we have added a few techniques that will be very useful to you DIY projects going forward.
Making Rough Cut Wood Look New:
For this build, we were able to use actual 2″ thick rough cut pine boards that we purchased at a significant discount.
A planer allows you to take a rough cut board and make it perfectly smooth. This opens up a whole new world of possibilities for the DIY'er. Thanks to our partners at Rockler we now have a Dewalt 12 1/2" Surface Planer. Now we can pick up rough cut wood (which translates to cheap wood) from our arsenal and make it smooth again, and we aren't required to get milled lumber that can be extremely expensive.
With a planer, it's suddenly possible to afford to mill our own lumber at home. We can now pick up rough more exotic woods, such as cherry, mahogany, walnut, padauk, zebrawood. No more pine boxes because you have no choice.
Tools Required
Materials:
(4) Osborne Wood Products Southport Coffee Table Legs

(6) 2"x 8″x 48″ Pine Boards for Table Top

(2) 12″ x 6″ x 48″ Pine Boards for Breadboard
(4) 1″ x 8″ x 72″ Pine Boards for Bottom Shelf
(3) 1″ x 4″ x 8″ Pine Boards for Frame
Paint / Finish (stay tuned for a future post)
Varathane Dark Walnut Stain (1 qt.)
Varathane Sunbleach Stain (1 qt.)
Matte Polyurethane Finish
(Free downloadable plans available for subscribers) – here is what you'll get: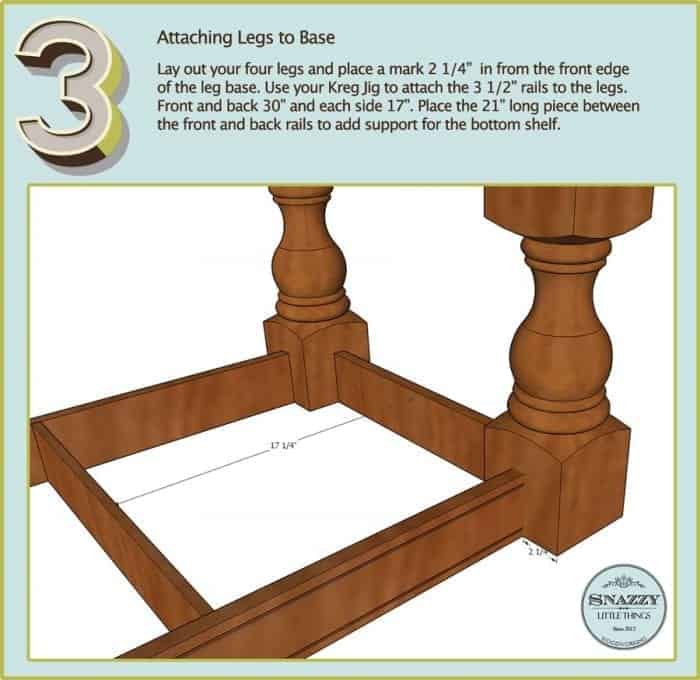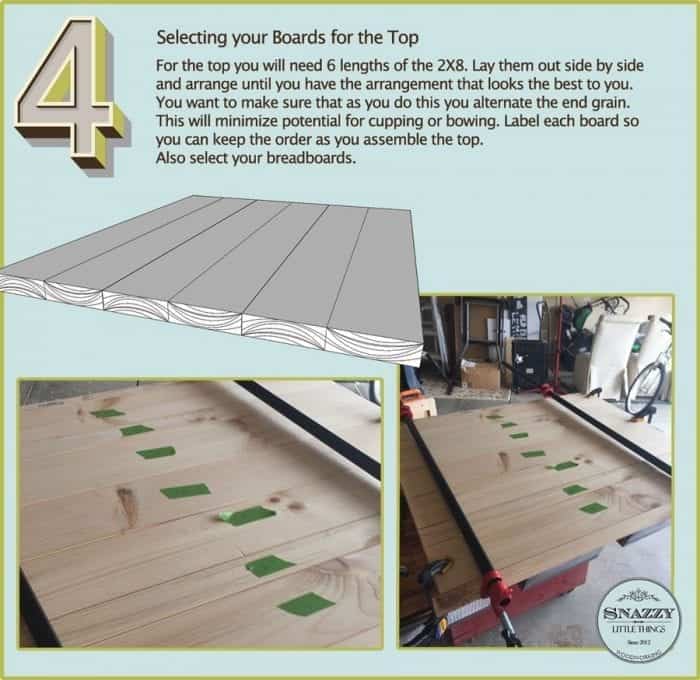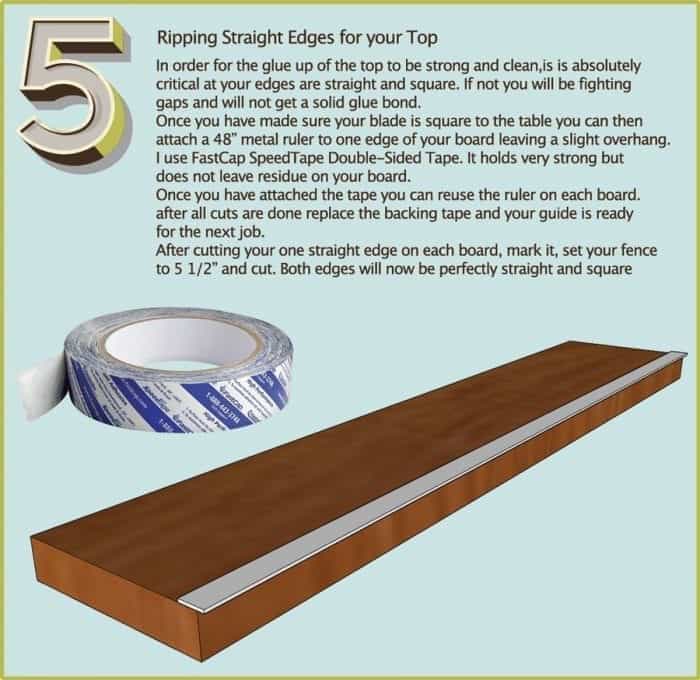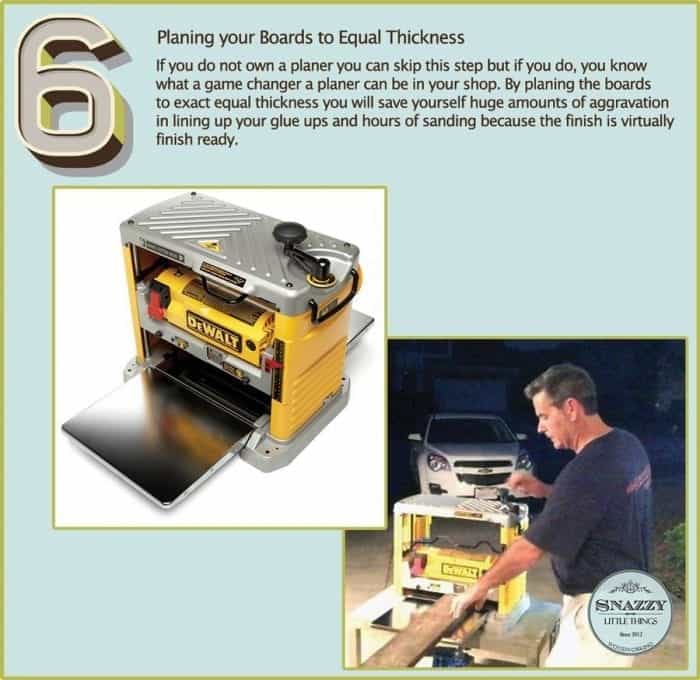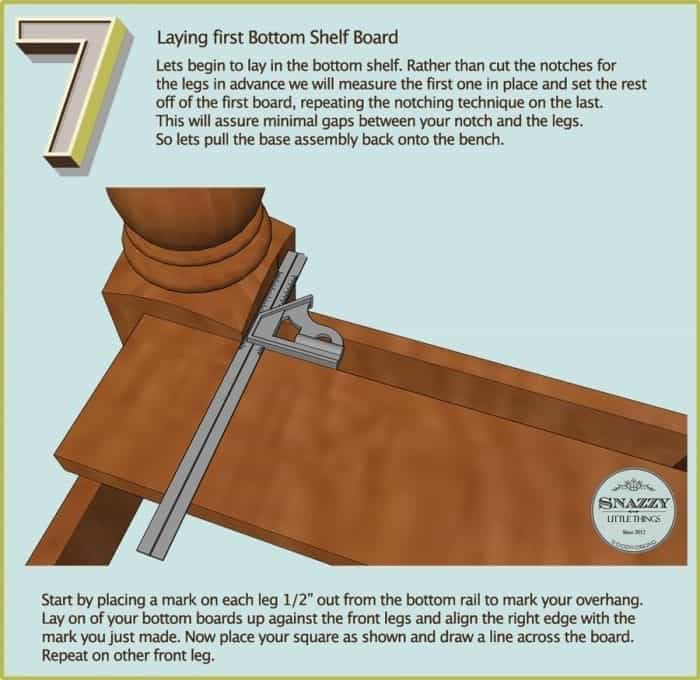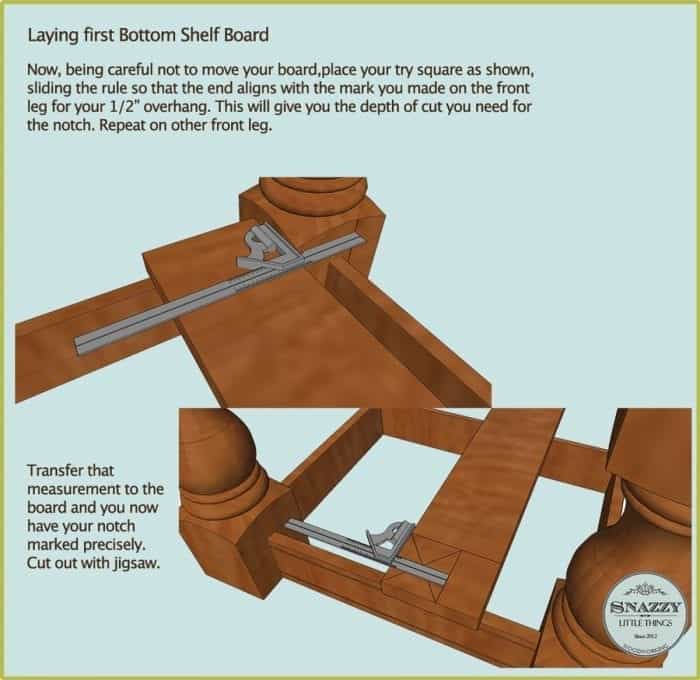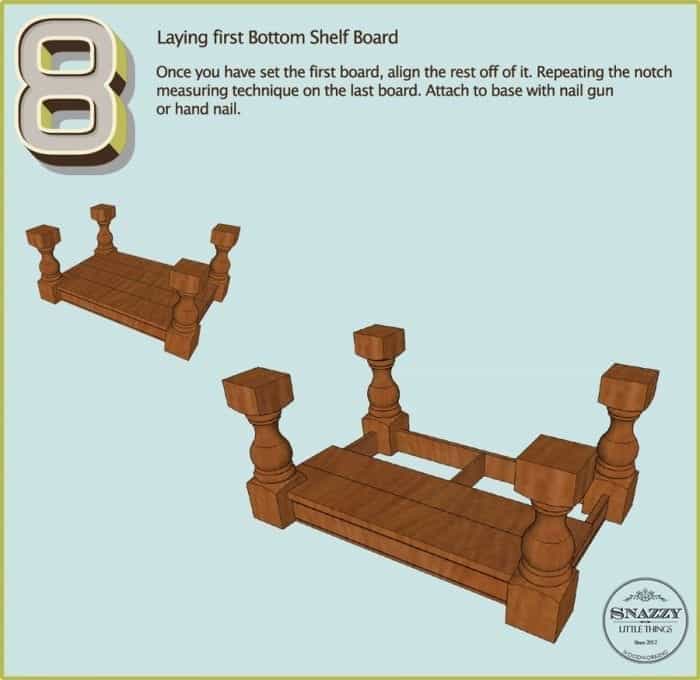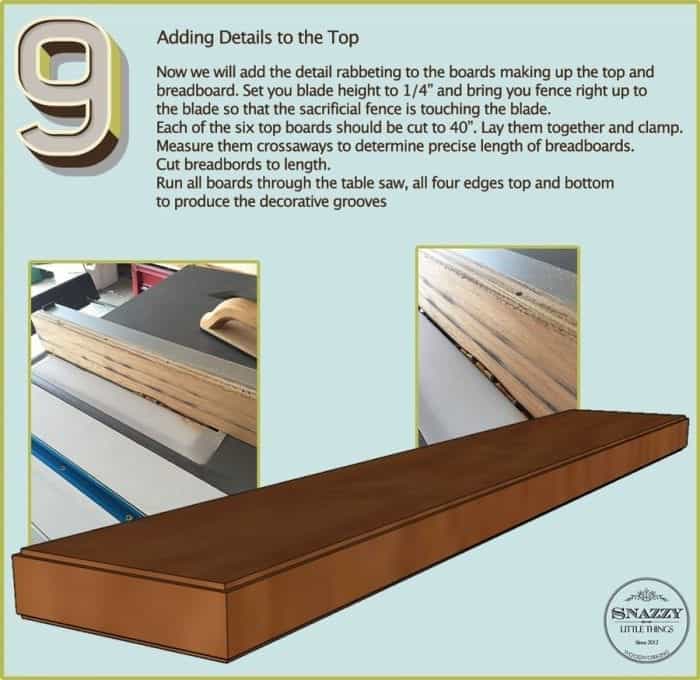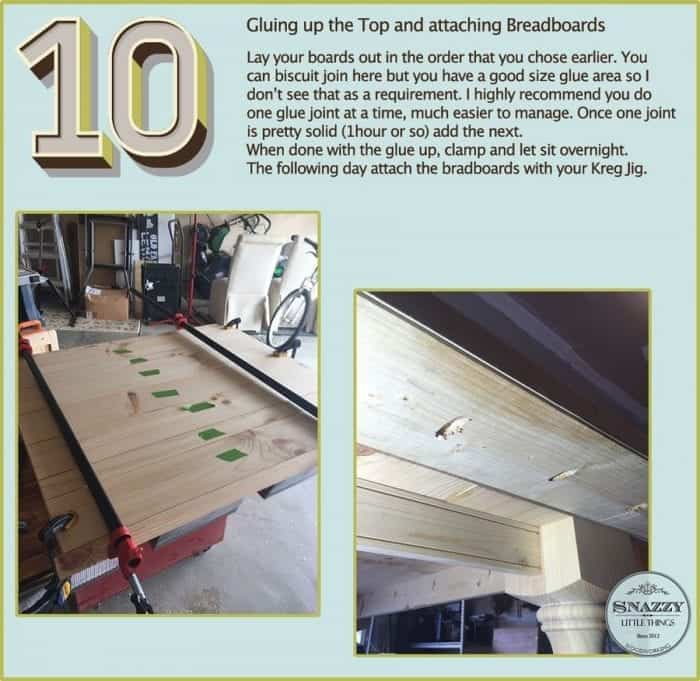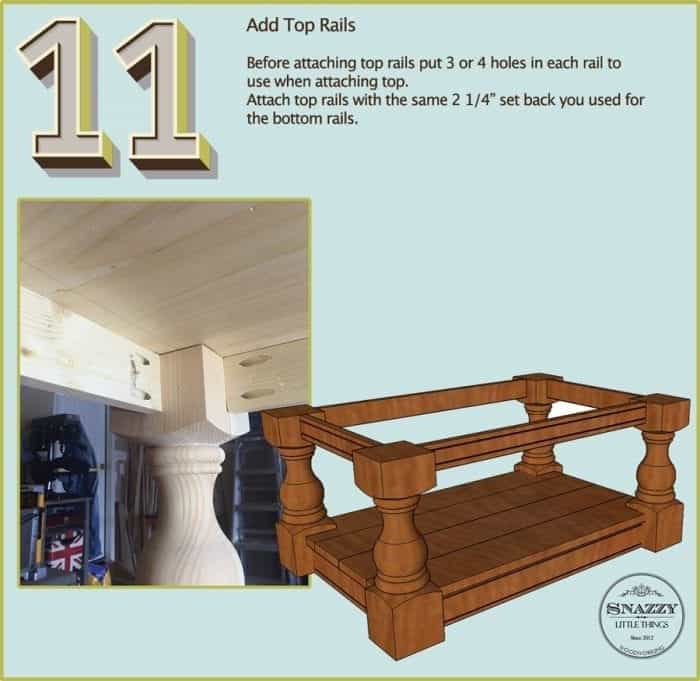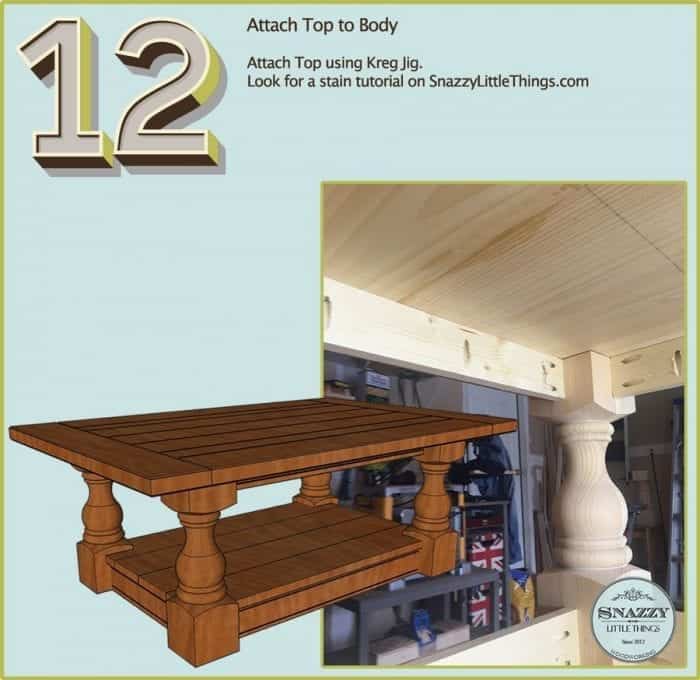 Thanks again to the Osborne Wood Products team. Meet Christian in the video below. We are absolutely thrilled to be part of their #buildatable program — this is our first of many builds I'm sure. Next up? Our basement bar!