…dress up your table with freebies

Hosting Thanksgiving or a dinner party this season? I'm jealous!  We travel during the holidays, so hosting won't be on my list anytime soon. Instead, I'll help you with your holiday planning by creating free printables and I'll live vicariously through you — and if you're a subscriber, you'll have access to all of my freebies. I'd love to see what you do with these…so if you do, in fact use them, please send me a picture…I'd love to see!
Each 8.5″ x 11″ sheet will produce:
(1) 5″ x 7″ Count Your Blessings Art
(12) Thank You Cards
(12) Round "Thankful Tree" Tags
(2) Menus that you can customize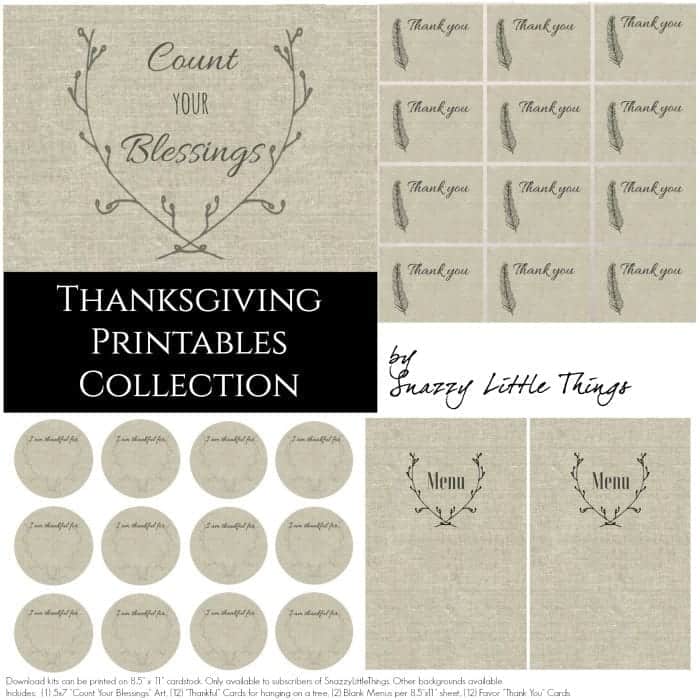 ---

To subscribe (for instant access) to all of my printables!
A color printer (that is also a copier)
White cardstock (8 1/2″ x 11″)
A hole punch (for ribbon embellishments)
Your choice: a pretty ribbon, jute or bakers twine
Directions:  Print each onto white cardstock. Cut each shape.  Embellish by hole punching and tying pretty ribbon at the top of each.
A 5″ x 7″ Thanksgiving Greeting
Something you can frame and display in the middle of your serving table, or wherever you please.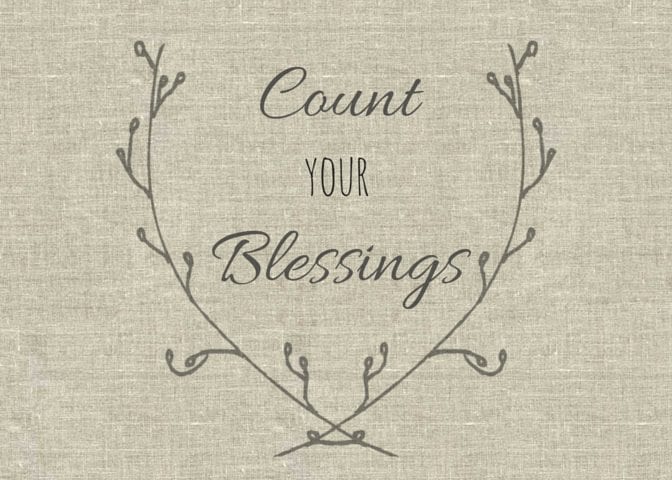 Thankful Tree Tags
Have your guests fill out what they're thankful for, leaving a blank tag at each table setting. Hole punch the top, string with baker's twine or ribbon.  Then hang on branches for display all season long.

Blank Menu
Print as many menus as you need on nice cardstock – but be sure to print a few extras as your "practice" sheets.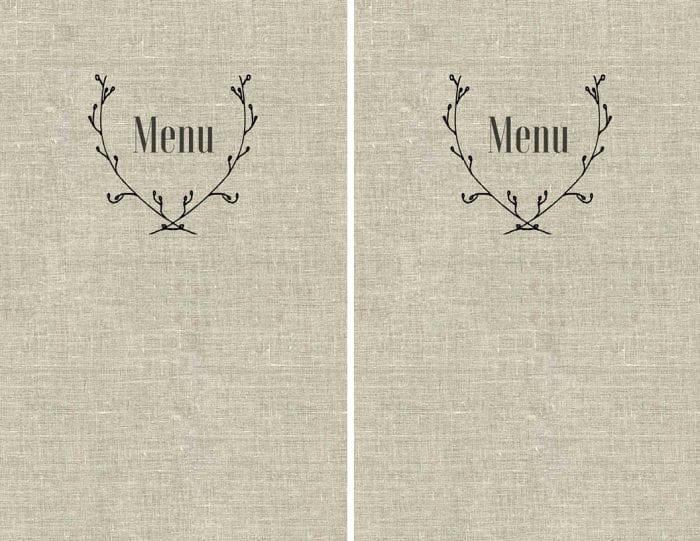 On a separate sheet of paper, you need to create the body of your menu on Microsoft Word with a pretty font, here is an example: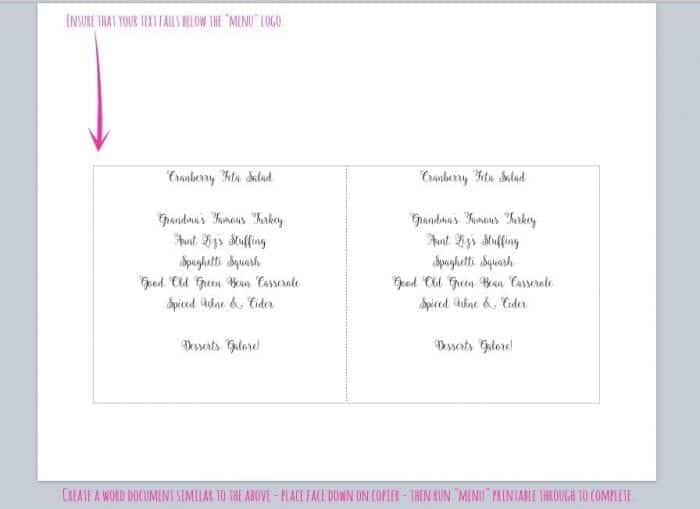 I used the following settings –> 1) Page Orientation=landscape.  2) Set up Table = 2 columns. 3) Center the font in each column.   4) Orient your MS Word document and your "practice" menus on your printer until your print merge alignment is perfect, then run your menus through for a pretty, professional look.
Then, cut, and display for your guests! 
Thank You Cards (12 per sheet)
Affix a pretty ribbon or embellisment them, attach to a pretty goodies box to send home with your guests filled with desserts.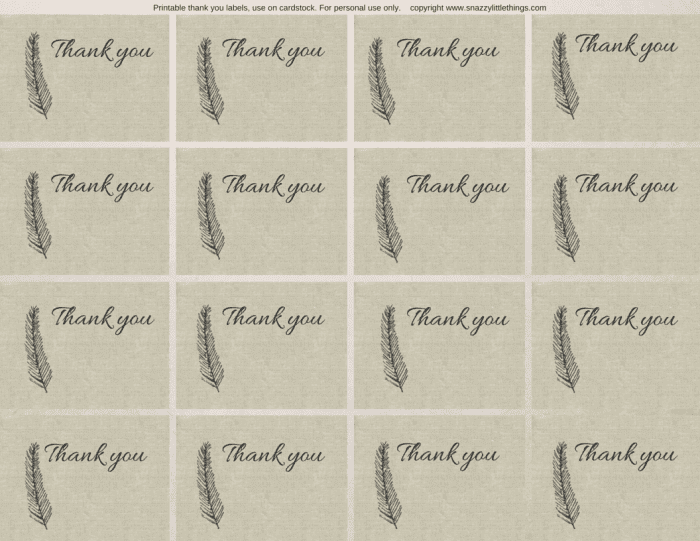 Some ideas…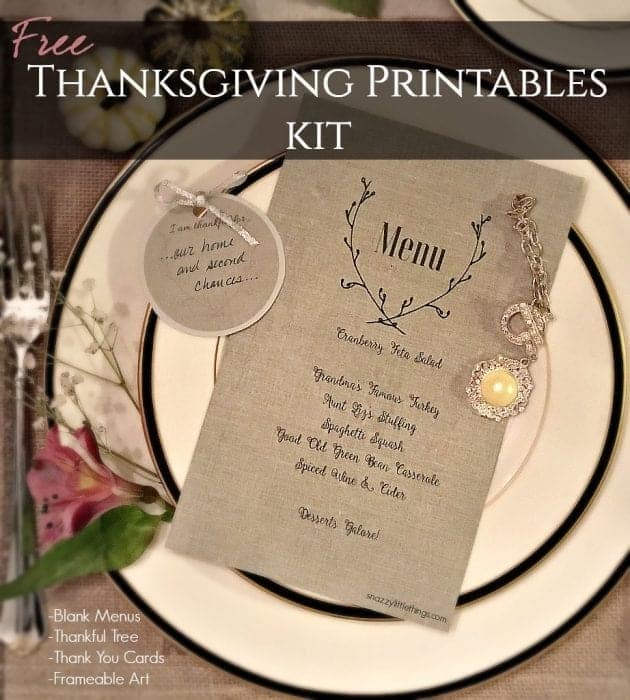 A matching banner is already available for download, including "Gather"  "Blessings" and "Harvest".
And don't forget, you need to subscribe to download and print these printables, which I reserve for loyal followers.
Have a request? Email me! And thanks for following along!