Prom Decorating Ideas + a Tour
My son's senior prom was last weekend, and he looked so happy and handsome that day so I thought I'd capture everything I could here on the blog. I had so much fun volunteering to help with decorations this year. I'm lucky to be surrounded by a group of crazy talented moms and I gladly followed their lead as they showed me the ropes and how they execute all of their prom decorating ideas.
Prom Decorating Ideas
Sponsored by Stumps Party
This year the prom theme was "Starry Night" more like an elegant ballroom black tie affair. After the kids were announced on stage at their school, they enjoyed a fancy dinner and dancing at Quaker Station. After dinner and dancing, the kids ventured to the bowling alley for post-prom. So there were three main venues for the event.
This is what was in-store for the kids as they entered the bowling alley this year:
Pretty amazing, right? Post-prom is a big deal in terms of decorating in our school. Much of the decor was handmade, including the tissue paper pom poms. Also the animated fountain, the street lights, the oversized lit stars in the bowling lanes (made with PVC pipe and lights), and many of the big signs. The prize table should look familiar, it's our pop up booth that we painted for the occasion. The gold stars that stand up at the end of the bowling lanes were handmade, too.
I wasn't even at Quaker Station but I heard the decorations were pretty awesome there, too.
Promenade began at the high school:
My mentors on this project were two awesome moms, Marjorie and Tamara. Marjorie decorated for promenade at the school where the kids were announced on stage.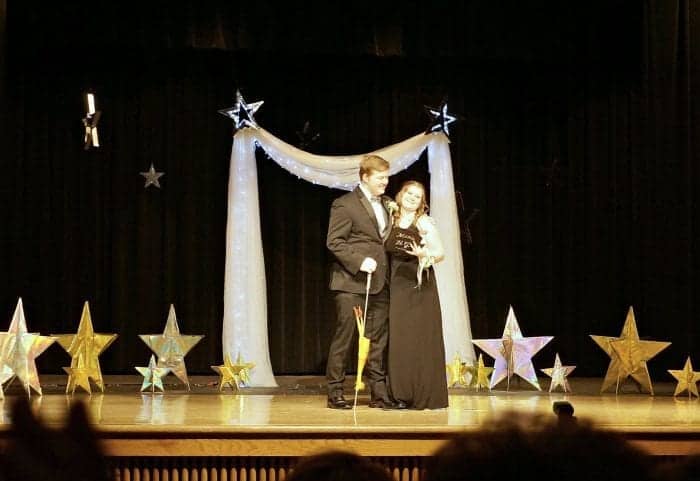 Tamara planned the decorations for post prom and has her own event planning business and travels all over the country. She has so many great ideas for party planning. You should check out her website, she also decorated for my son's 8th grade dance in 2014.
Stump's Party
Thanks to Stump's Party who sponsored our event and donated quite a few decorations. Affiliate links included below for the items we used for our Starry Night theme.
The kids were so excited, and my son especially who won the $400 grand prize of the evening (which is randomly awarded to one lucky winner who was still present at 3:00 am). Good for him!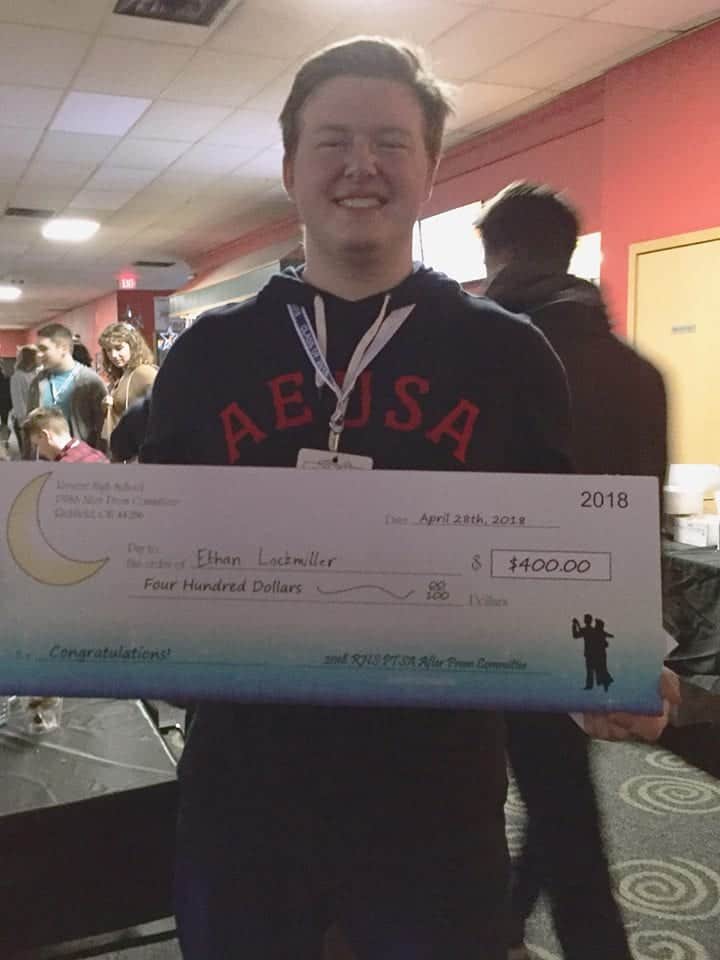 Next is my daughter's masquerade dance, so needless to say I'll be a little nervous taking on my first big school project, but it should be lots of fun!  We will be transforming her school into a beautiful French Quarter theme.
More party planning ideas to come!