Just a quick collection of photos of our front porch. I don't change it much except I've been known to occasionally go overboard for a holiday or two.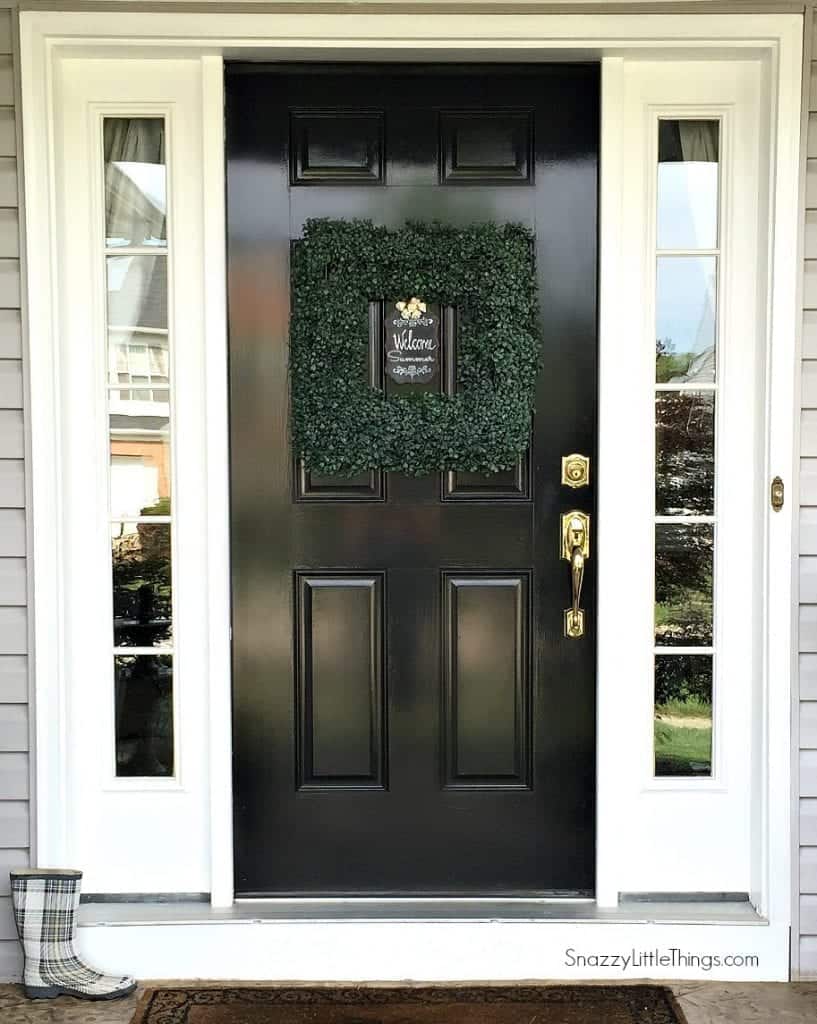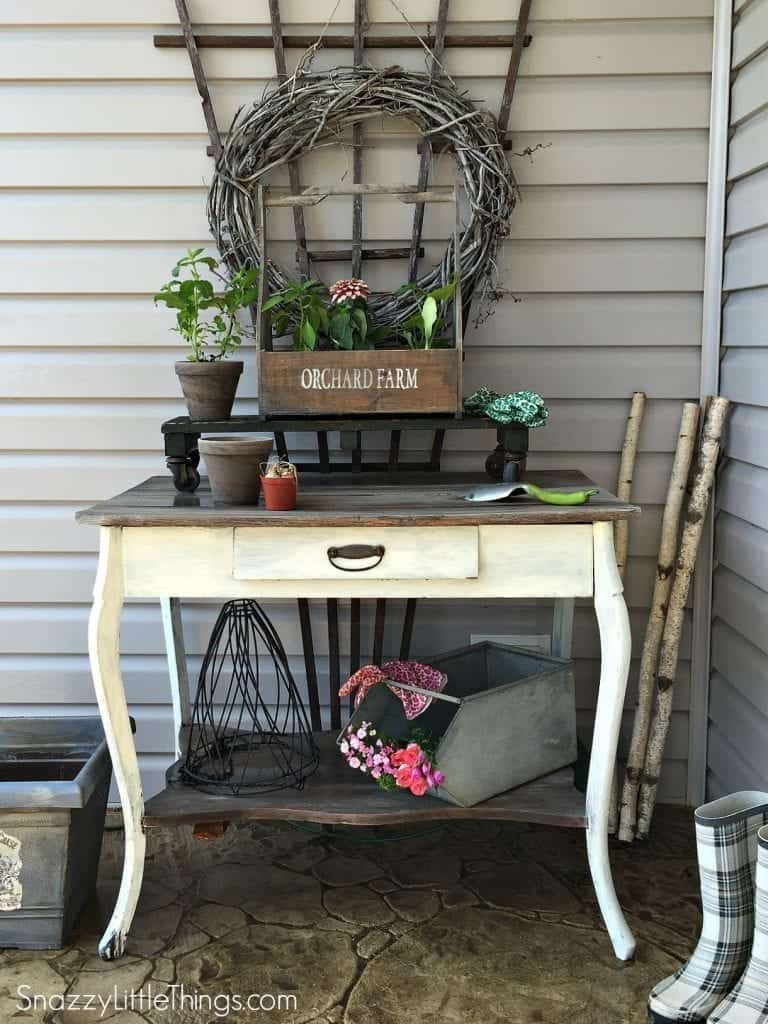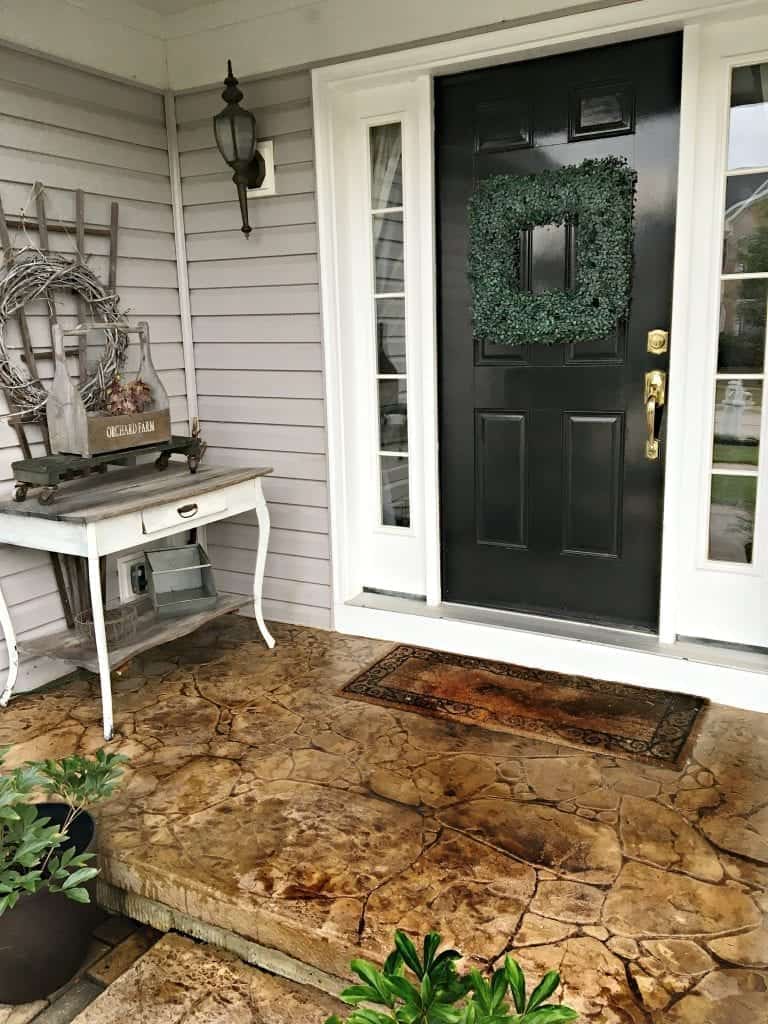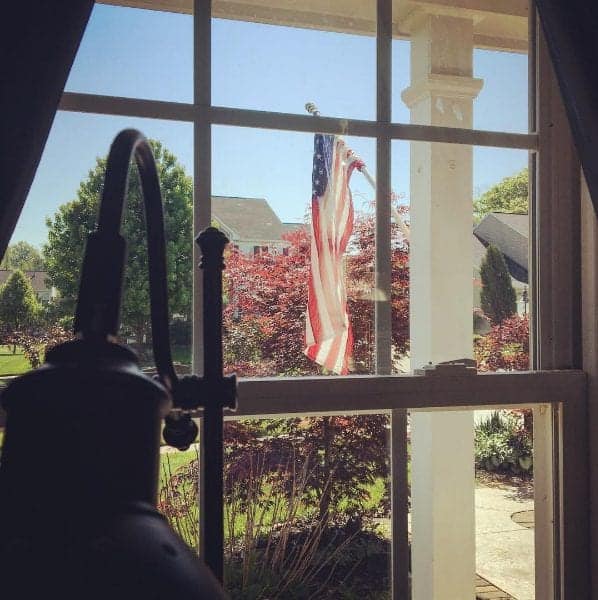 I am constantly landscaping or re-staging our front porch. Ours is the only open front porch in the entire neighborhood. A snapshot as I was decorating for the holidays in 2013, I went a little crazy with decor that year.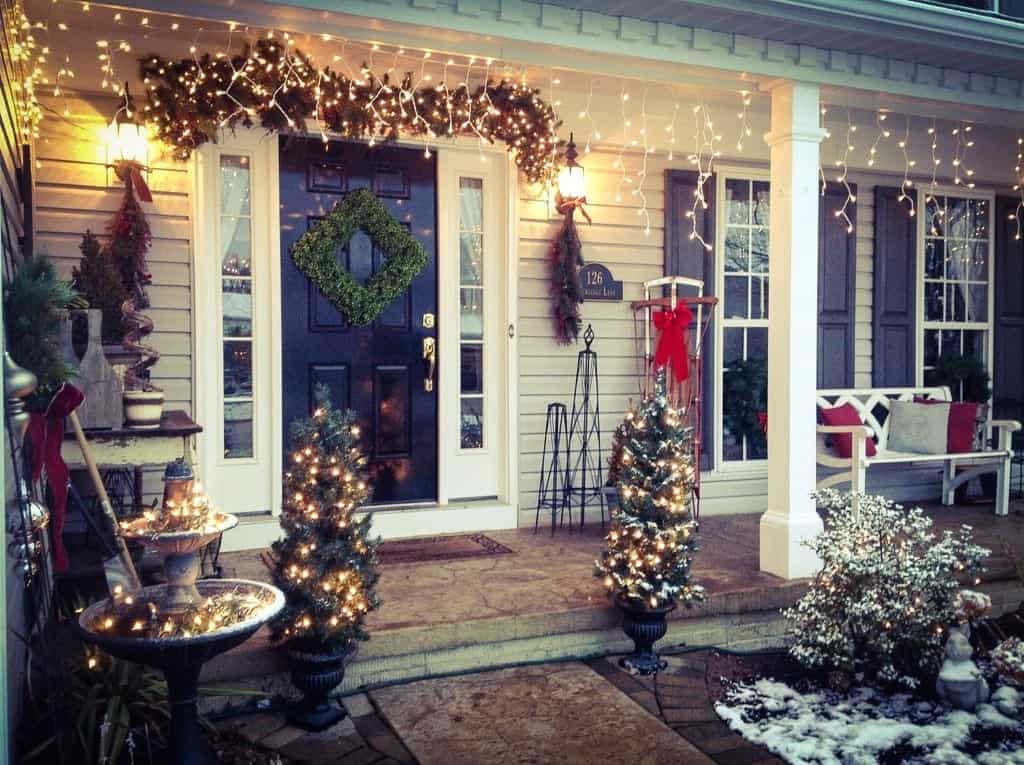 Looking out of the front door and my chippy Craigslist (table) before I gave it a winterizing treatment.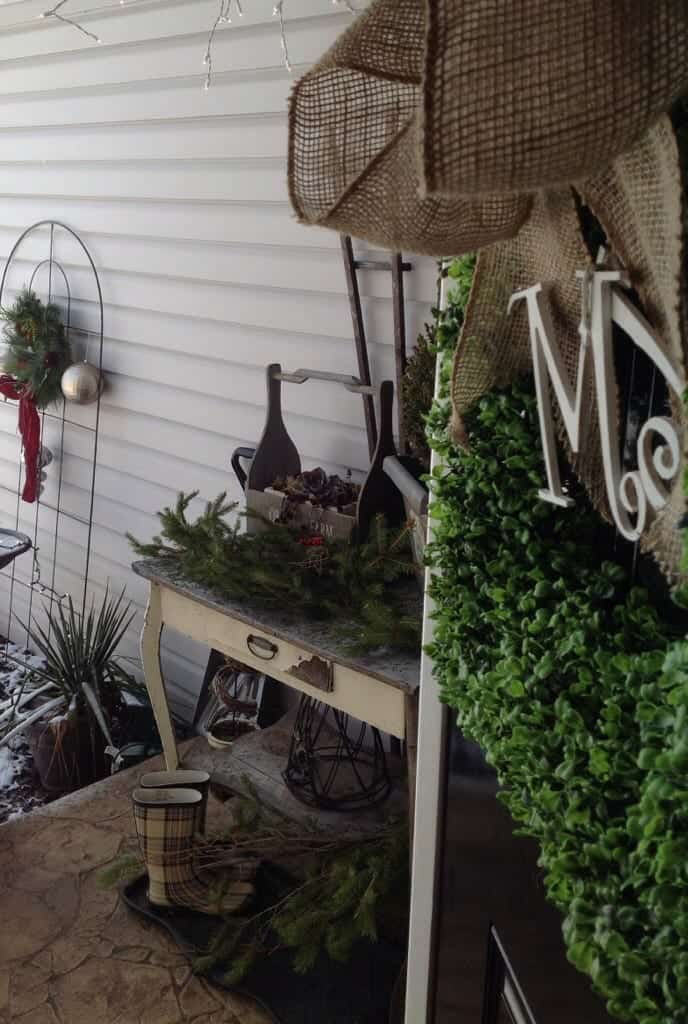 Here are all the major outdoor projects for my exterior:
1. Painted front door –original color was cranberry. But it changed from purple…and now, glossy black.
2. concrete stamping of porch and driveway overlay, which was chipping and flaking, and making a mess.
A look back at our door when it was once purple.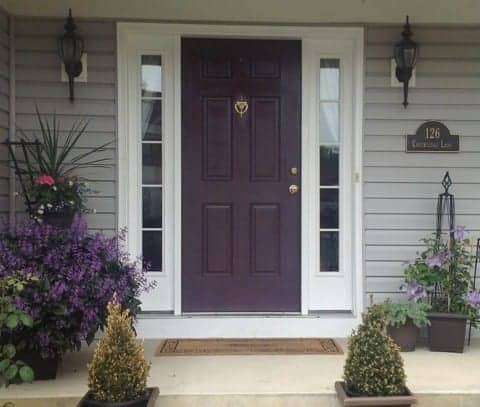 Another picture when I stamped the front porch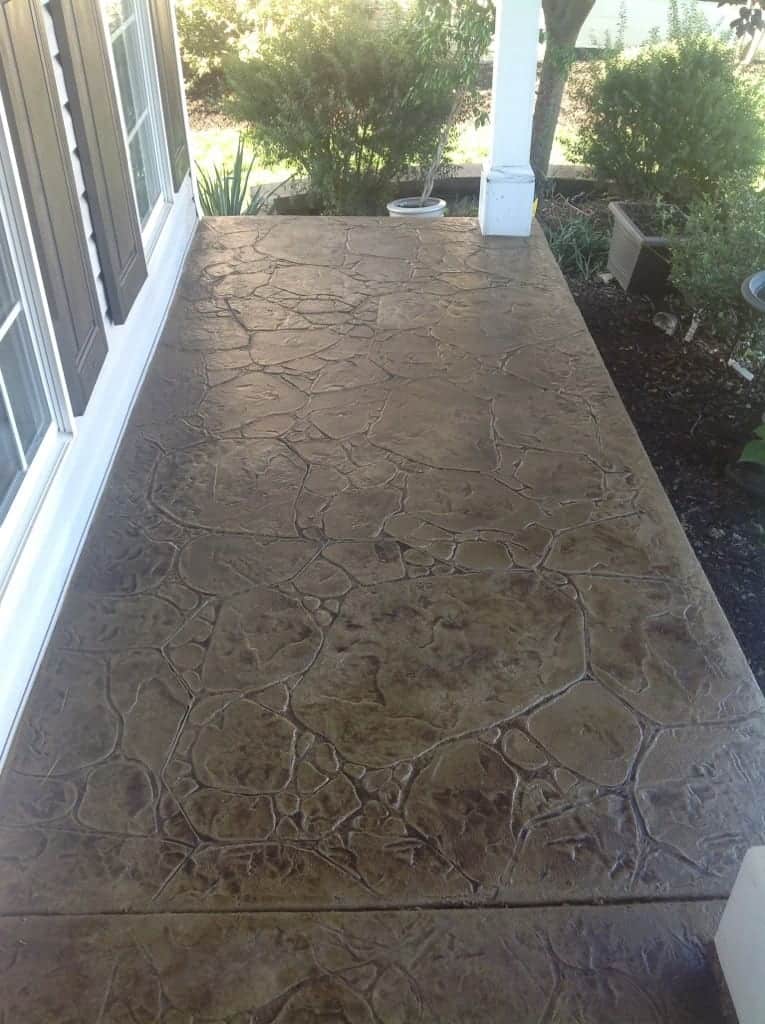 Here is the porch, before: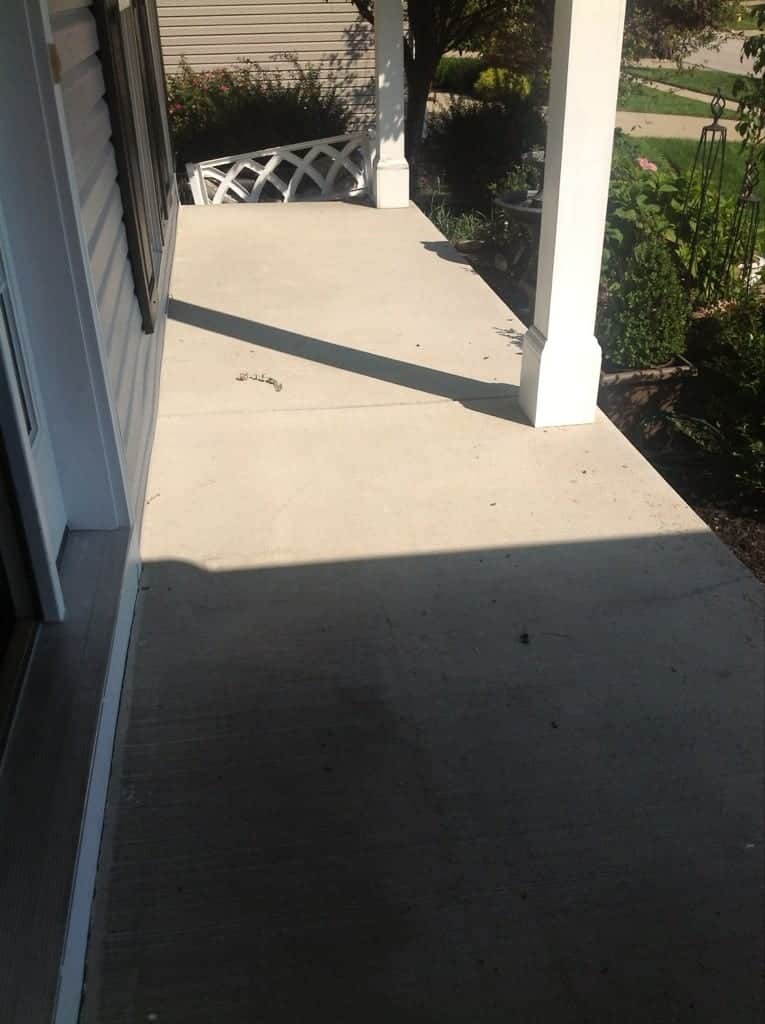 What crazy stuff we do to the house during Halloween. See my tutorial here.