Our "first" kitchen reveal back in 2012 (before the kitchen repaint project in 2016).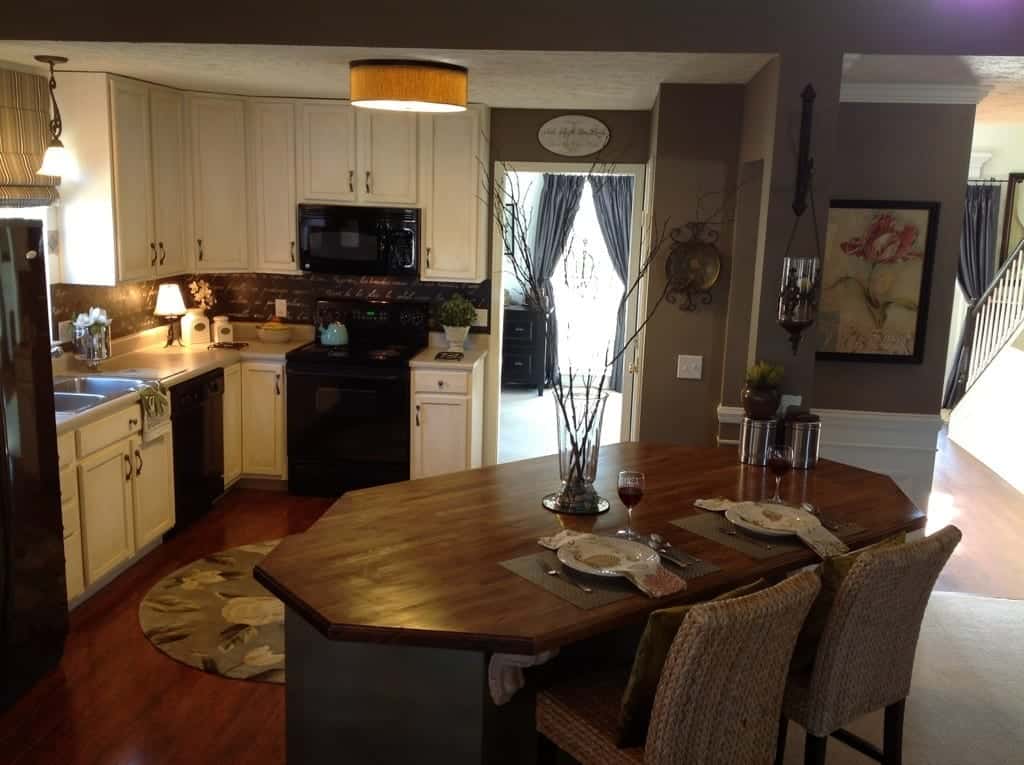 Total island remodel project cost = $470
Before I post my own tutorial, I recommend you take a look at This Old House Butcher Block Countertop Installation for a great step-by-step instructional. Why reinvent the wheel, right?
Always on an extreme budget, I seriously wanted to redo my entire kitchen for, ahem, *less than $1,500* (don't laugh). But in the world of kitchen remodeling, I realized that no licensed contractor shared my vision (and laughed at me) nor would they discuss any creative workaround to help me accomplish my goal.
I realize granite and Corian are often preferred, but that alone would blow my budget. The truth is I really didn't hate my original countertops to begin with–so why remove them? So with my cheapskate tendencies intact, I decided to prove it to myself that I could have a gorgeous kitchen, for $1500 or less.
Instead of ripping out all of my countertops, I set my sights on changing only one: the island. I thought, why not give the island a makeover complemented the rest of my kitchen? So off to Ikea we went (130 miles one way) to purchase two of Numerar Walnut Butcher Block countertops.
The original island design wasn't the best — it was shallow with only a 7″ overhang, it was too high, people had to turn sideways to sit in it. It blocked the view in-and-out of the kitchen, and to boot, NO ONE EVER SAT THERE! Plus, it had visible scars from my previous (and spontaneous) DIY attempt from when I slapped a coat of paint on it 6 years ago (embarassing pictures ahead).
Here it is, before, it blocks the family room:

…going back before the Rustoleum treatment!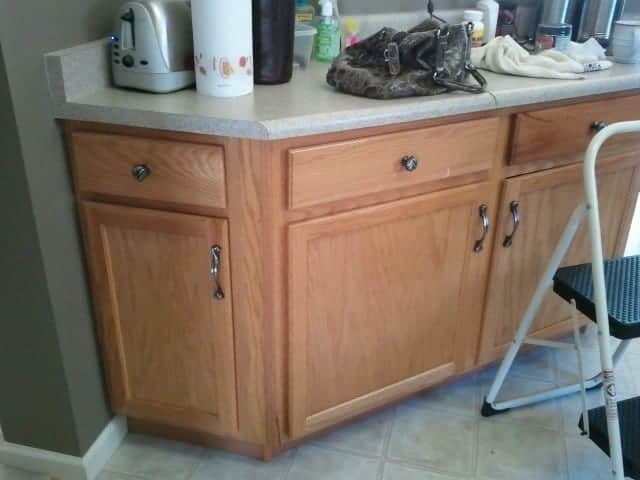 …a long, LONG time ago…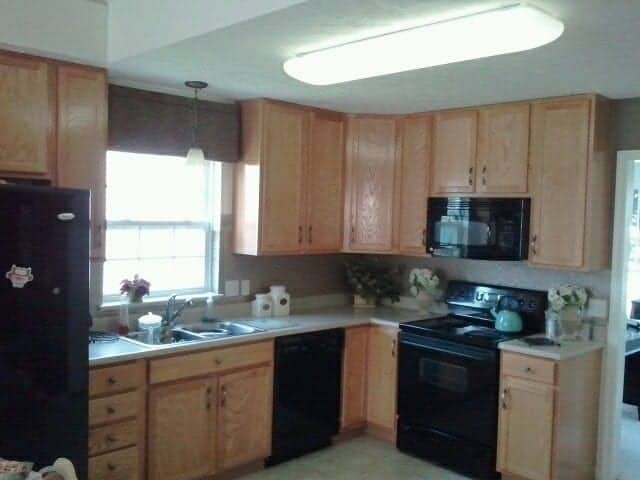 Sorry sometimes it's fun to look back at how far we've come…anyway, back to that island…

Very shallow overhang…only 7″ of legroom!!


We made a template out of cardboard, and tested the legroom with our tiny chair…15″ overhang. Much better!


And…after the demolition, our view into the family room definitely improved…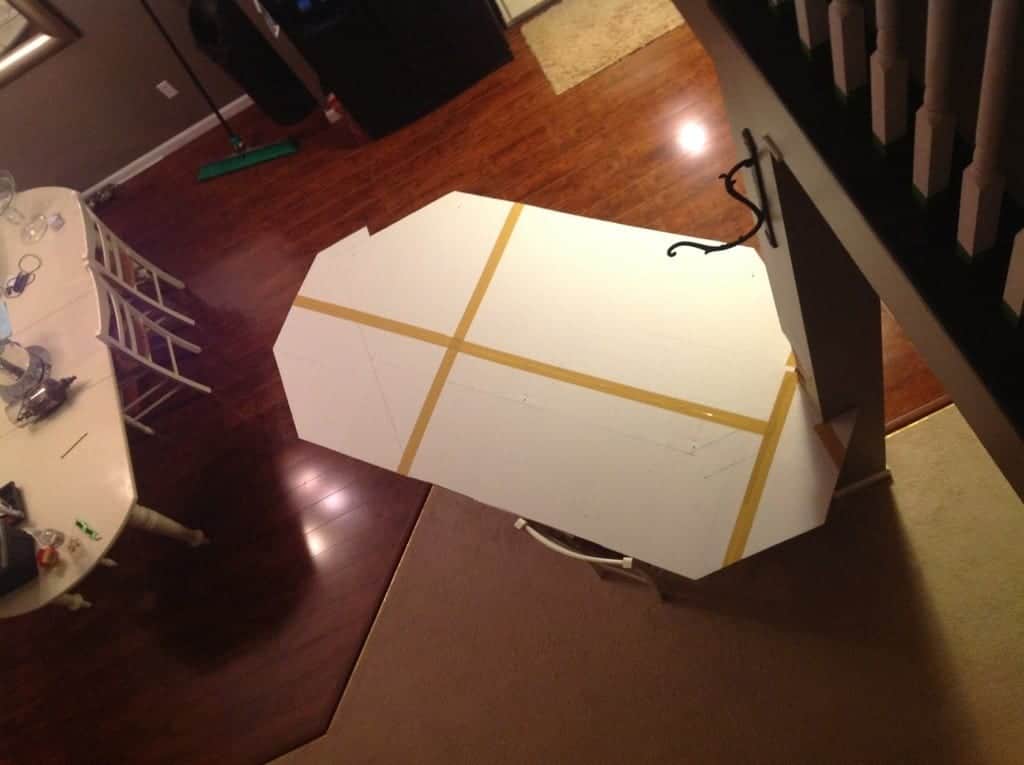 Our trip to Pittsburgh Ikea (130 miles one way) produced two very nice walnut countertops. A single countertop unfortunately was not wide enough to cover our island, so we had to buy two to splice together. (Island width was 45″x80″ for more legroom and a 15″ overhang).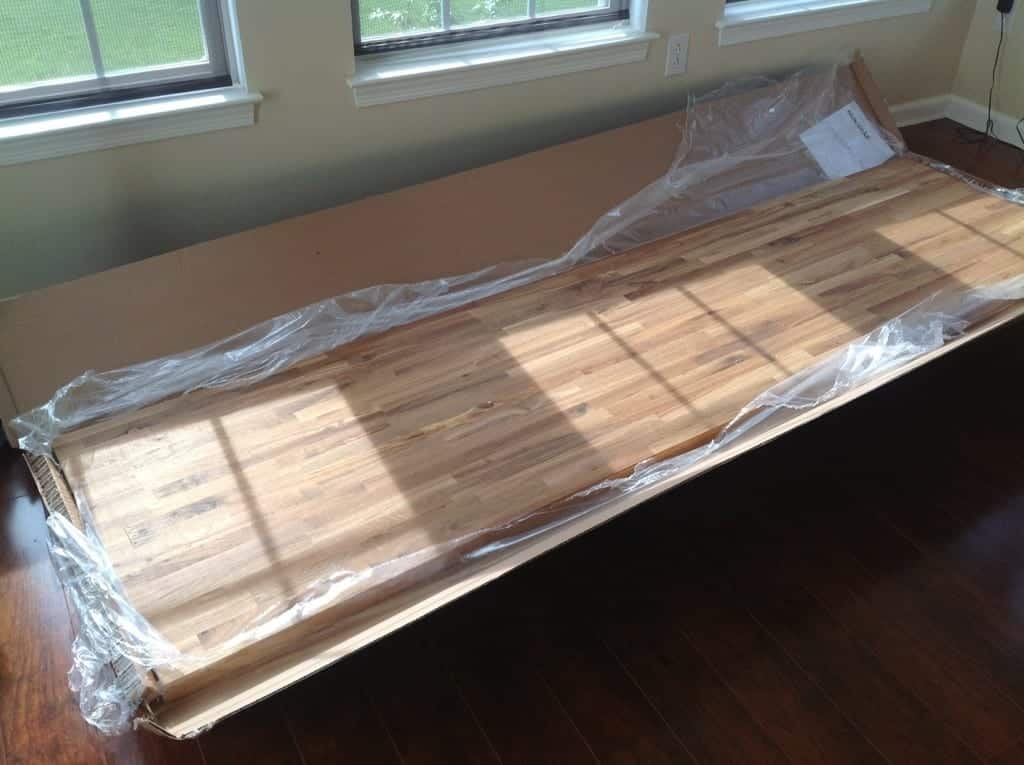 Biscuit cutter, essential tool for adjoining the two countertops.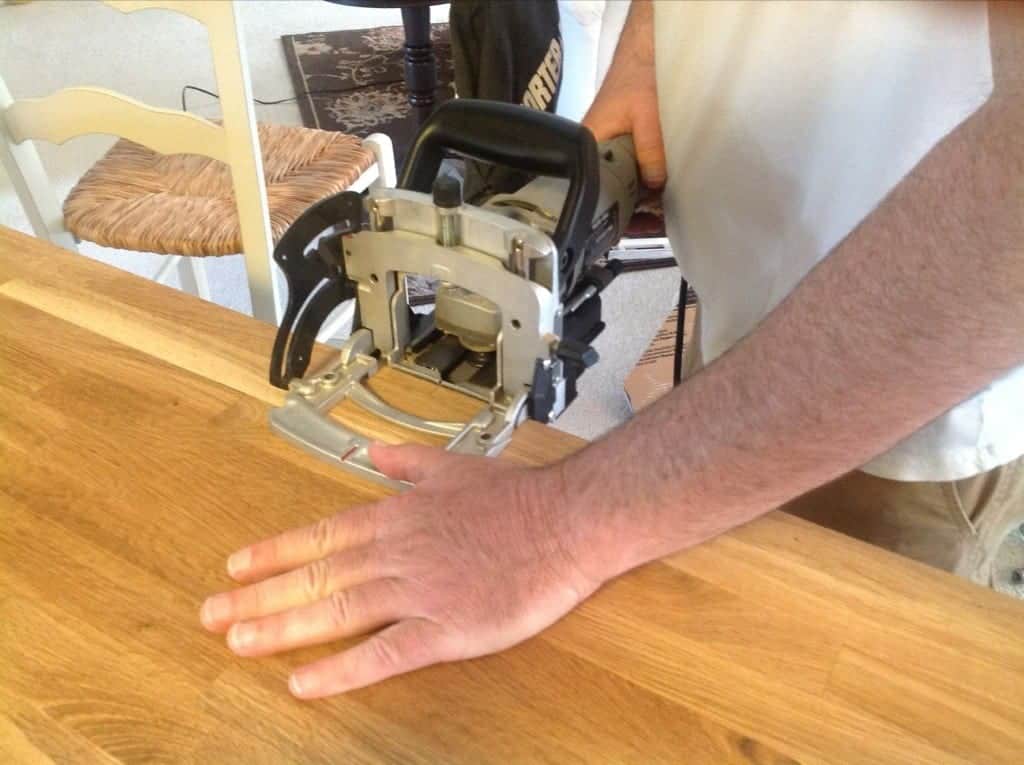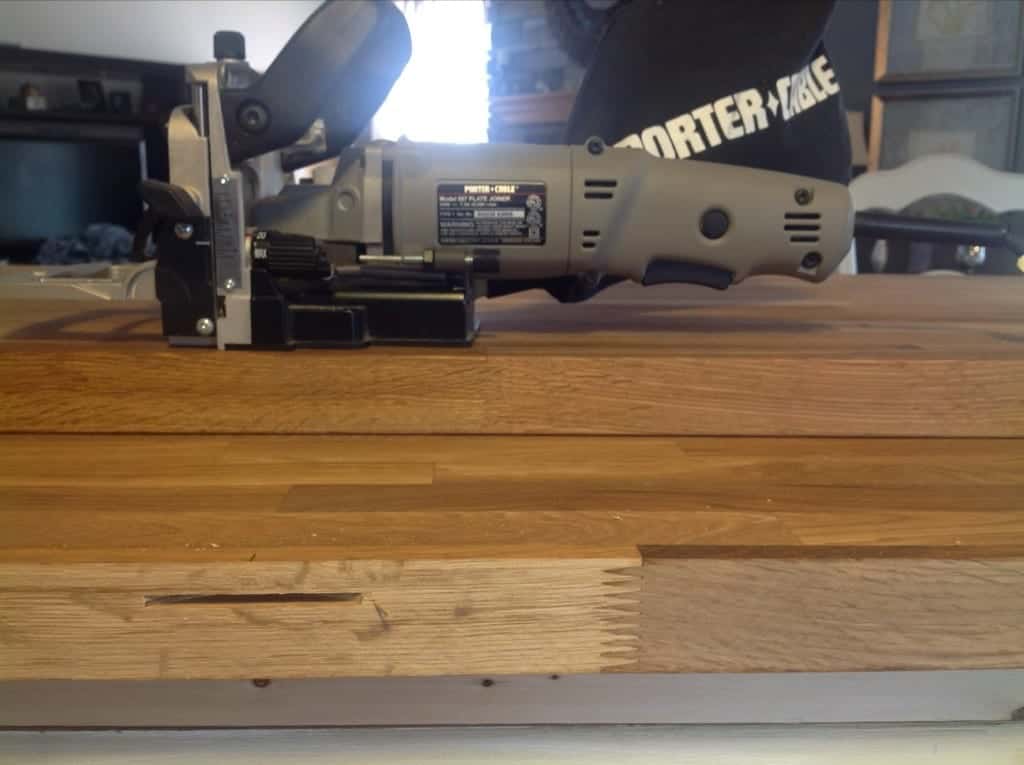 Ready for wood glue, and…biscuits!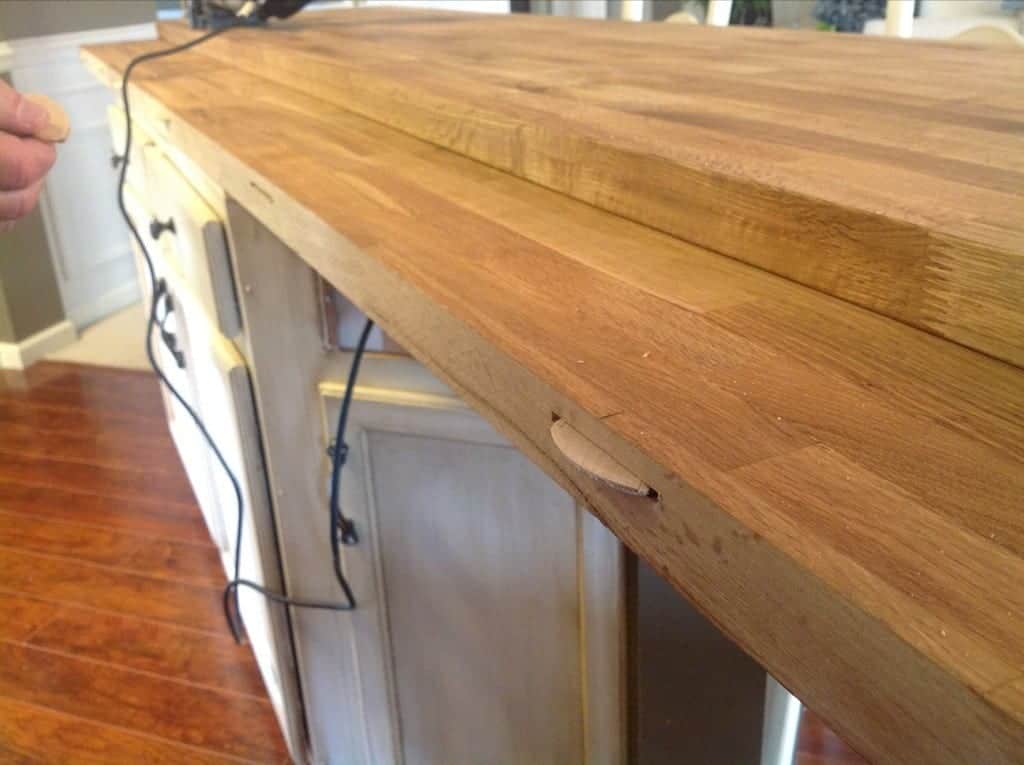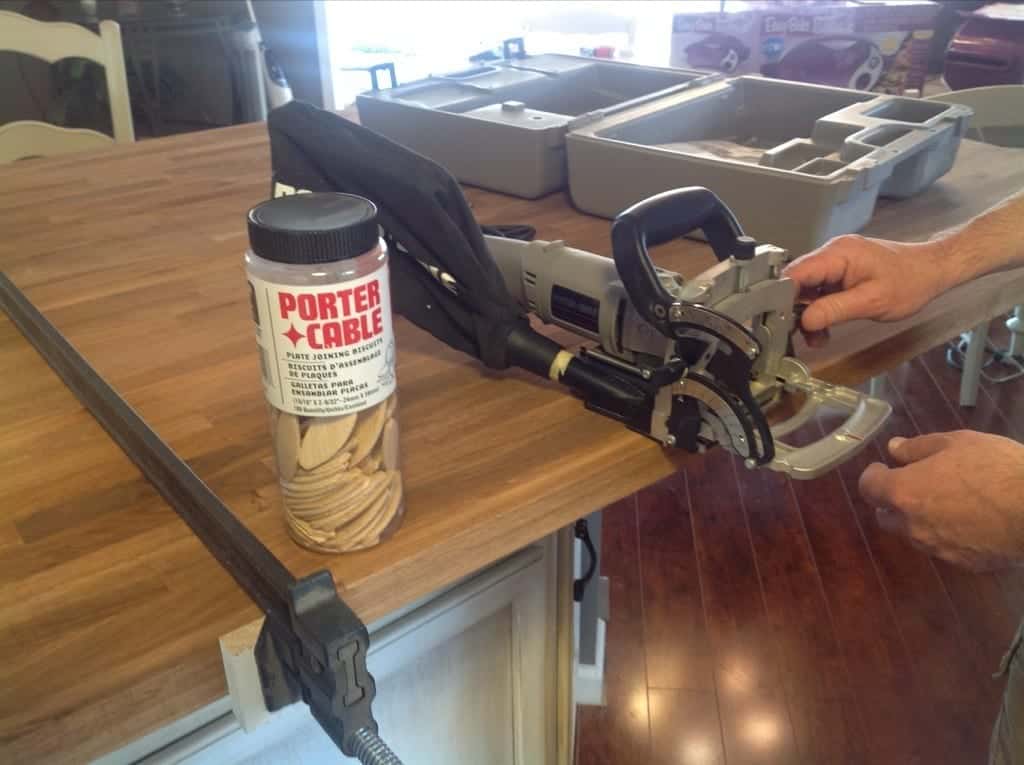 Clamp it, wait 24 hours.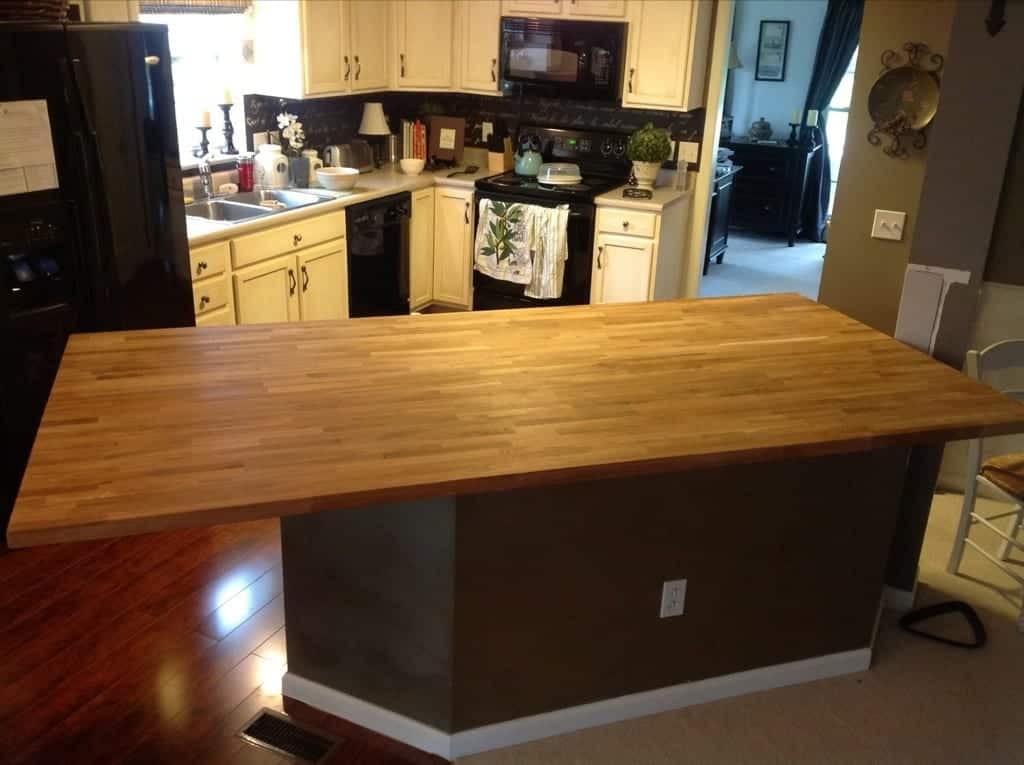 View from the loft…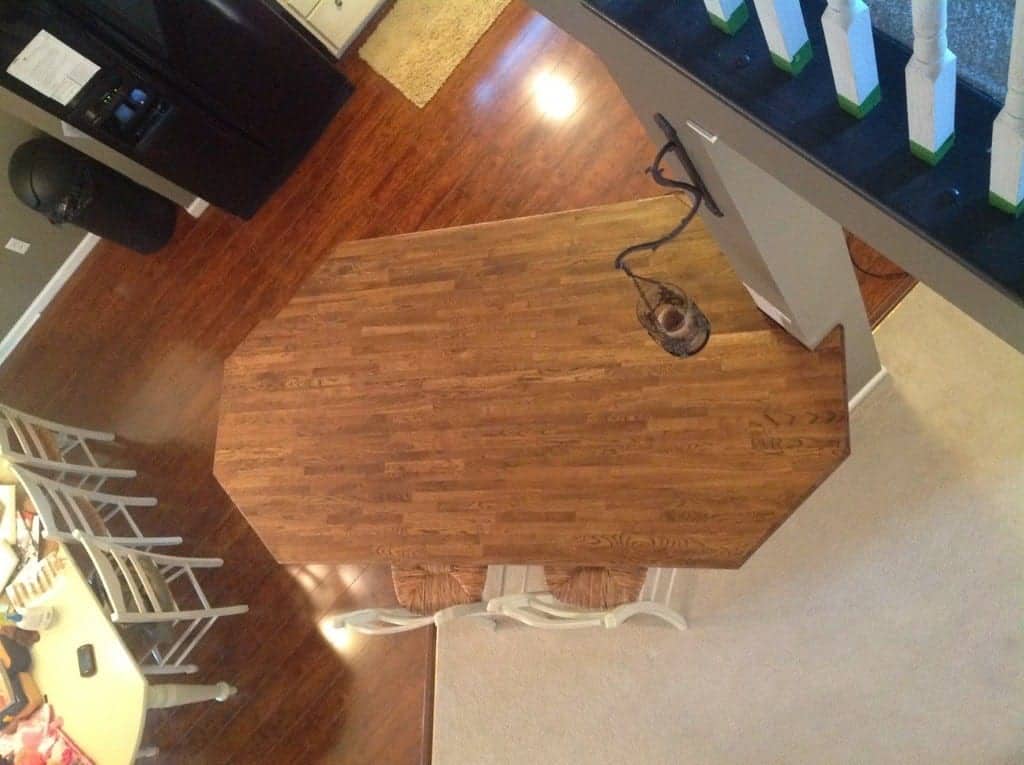 Added corbels from Architectural Depot: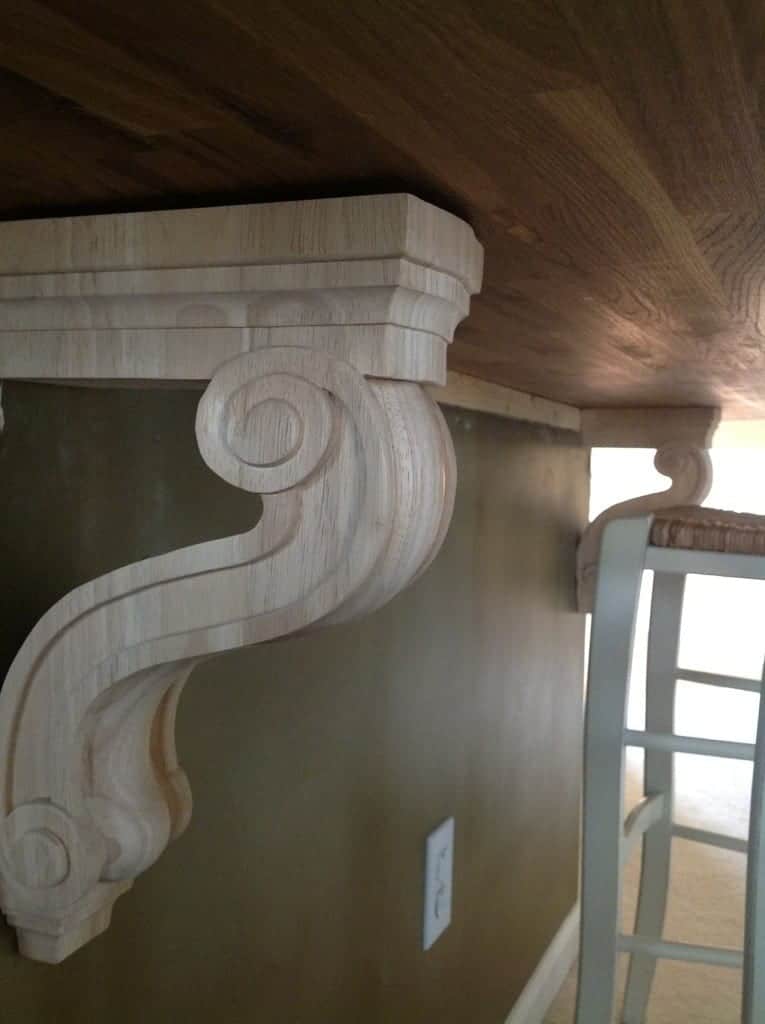 We aren't finished with this room yet, but I will post updates as they come. We are in a terrible habit of biting off more than we can chew but we get around to finishing eventually.
Materials Purchased:
Two 96" x 25" Ikea butcher block countertops.
From Lowe's we purchased Rustoleum Cabinet Transformations paint kit, electrical supplies for adding outlets.
Cardboard from JoAnn Fabrics (large enough to make a template).
Best Tutorial: How to Install a Butcher Block-Countertop (from This Old House)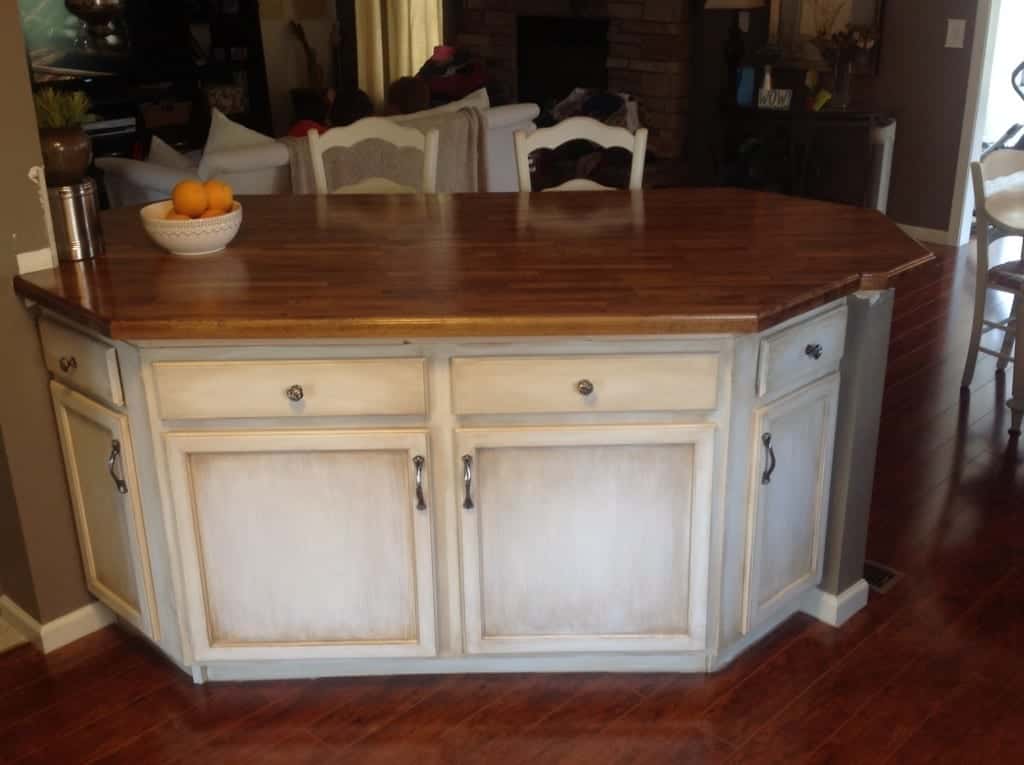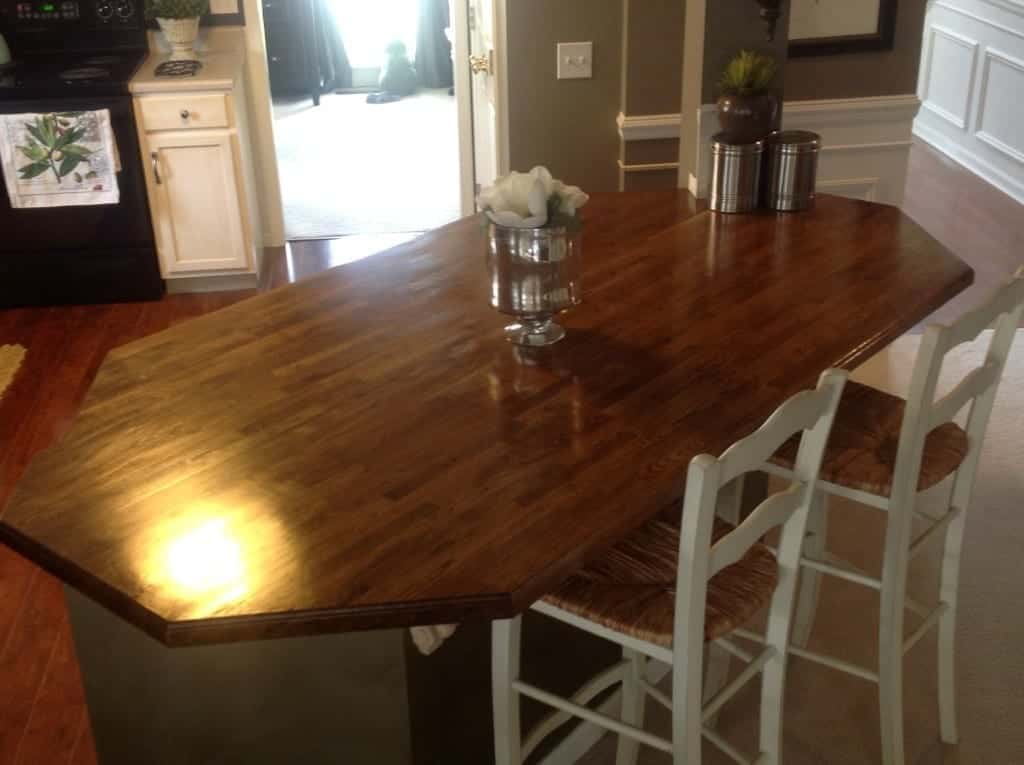 We ended up replacing these chairs with new ones from World Market.