Updating Foyer with Frieze Molding
Adding molding in a two story foyer can be a bit of a DIY challenge, especially when you don't have the right equipment (or are afraid of heights).   Knowing how to make it aesthetically pleasing is also important and sometimes tricky.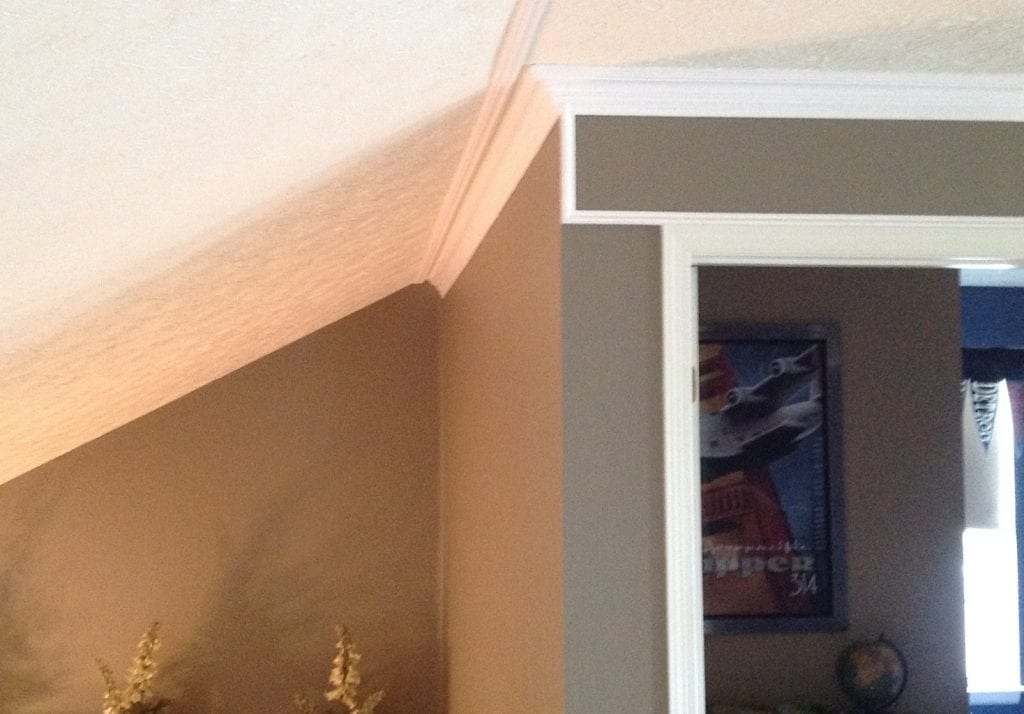 The finished model homes are deceptive.  They lure the buyer in with all of the finish work complete.  What buyers forget is that the model is often about $100K MORE than the actual "base price" of a home.  Such was the case for me in 2005.  Back when I built my home, I had to forego many of the cool embellishments that you see in a fully decorated model home.  Crown molding was one of those "nice to haves" that I just couldn't swing, and I took pictures of the model home, knowing that I would imitate (or improve upon) the trim work someday.
After several years of putting this off, hiring my cousin, Jarrod to do the job was the best thing I could have done.  He once worked for a large builder and had all the right equipment to get it done right.  (And didn't fear heights like we did).
We called him to describe our desire to have "fake" molding in our foyer, but he corrected us and explained that this is actually called "frieze" molding.   Yeah, that.
So here is what I learned:
In interiors, the frieze of a room is the section of wall above the picture rail and under the crown moldings or cornice. By extension, a frieze is a long stretch of painted, sculpted or even calligraphic decoration in such a position, normally above eye-level.   –courtesy, Wikipedia.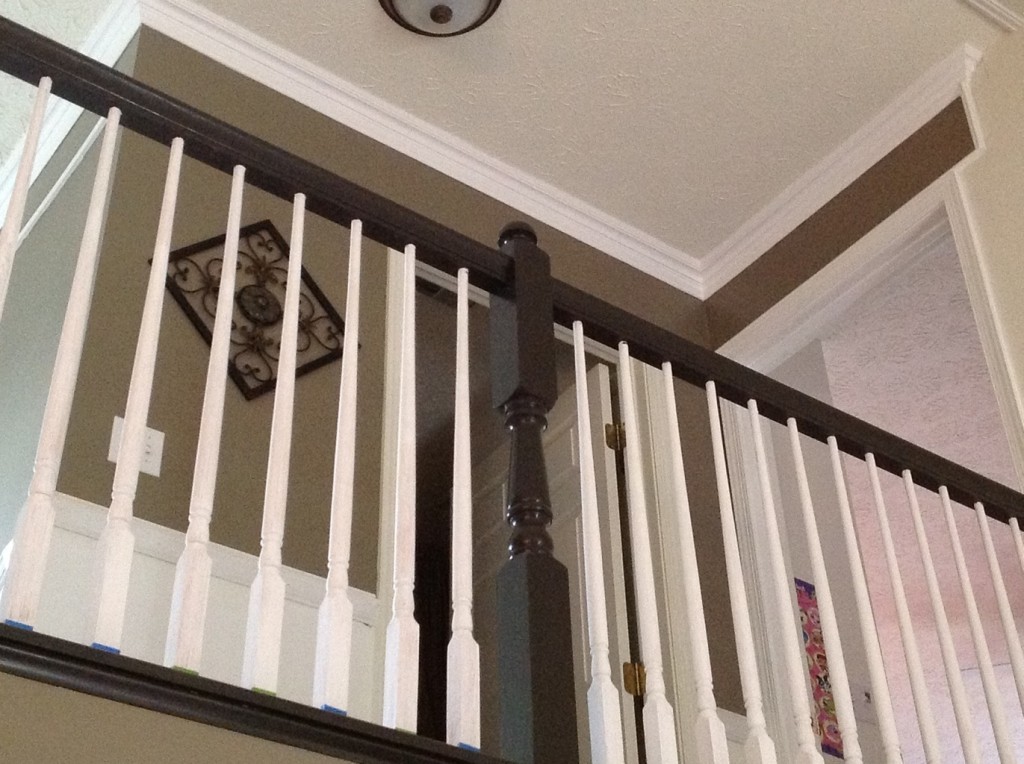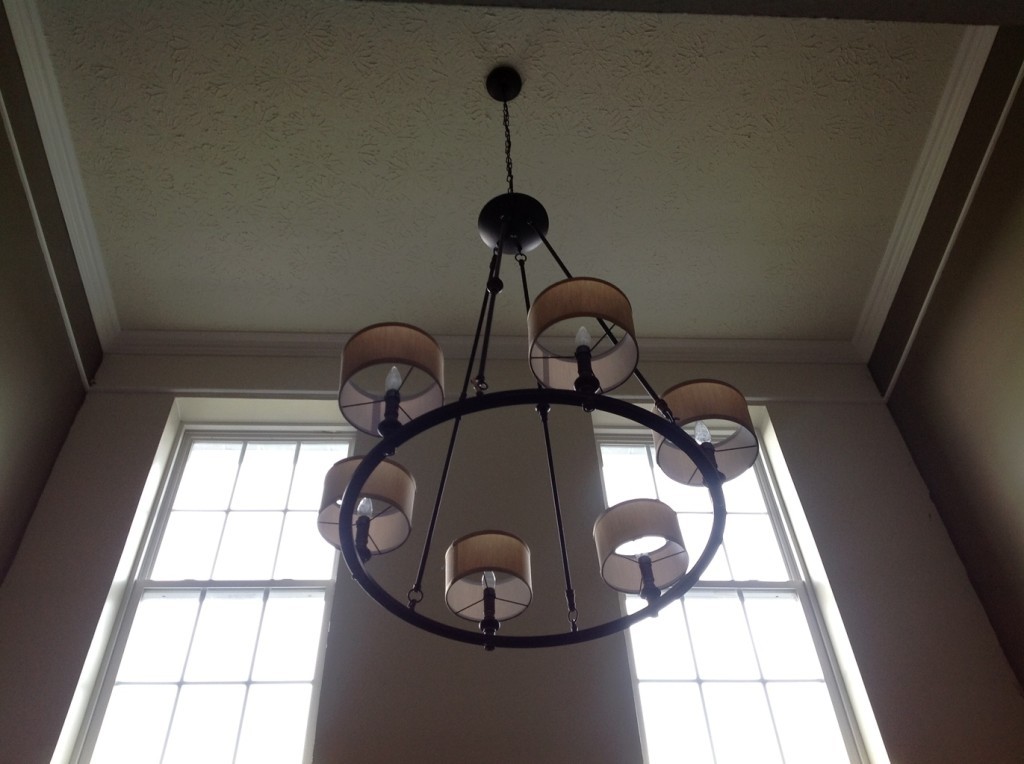 What do you think?  What have you done in your foyer? 
Related articles
Other ideas for large spaces in the foyer: