Large Canvas Art Using a Shower Curtain
Large-scale wall art can be SO expensive! Years ago we figured out a trick — shower curtains can also double as oversized wall art! Shower curtains come in a TON of colors and varieties. Now you can scale up your art at a fraction of the price by building a simple frame and stapling it to the back!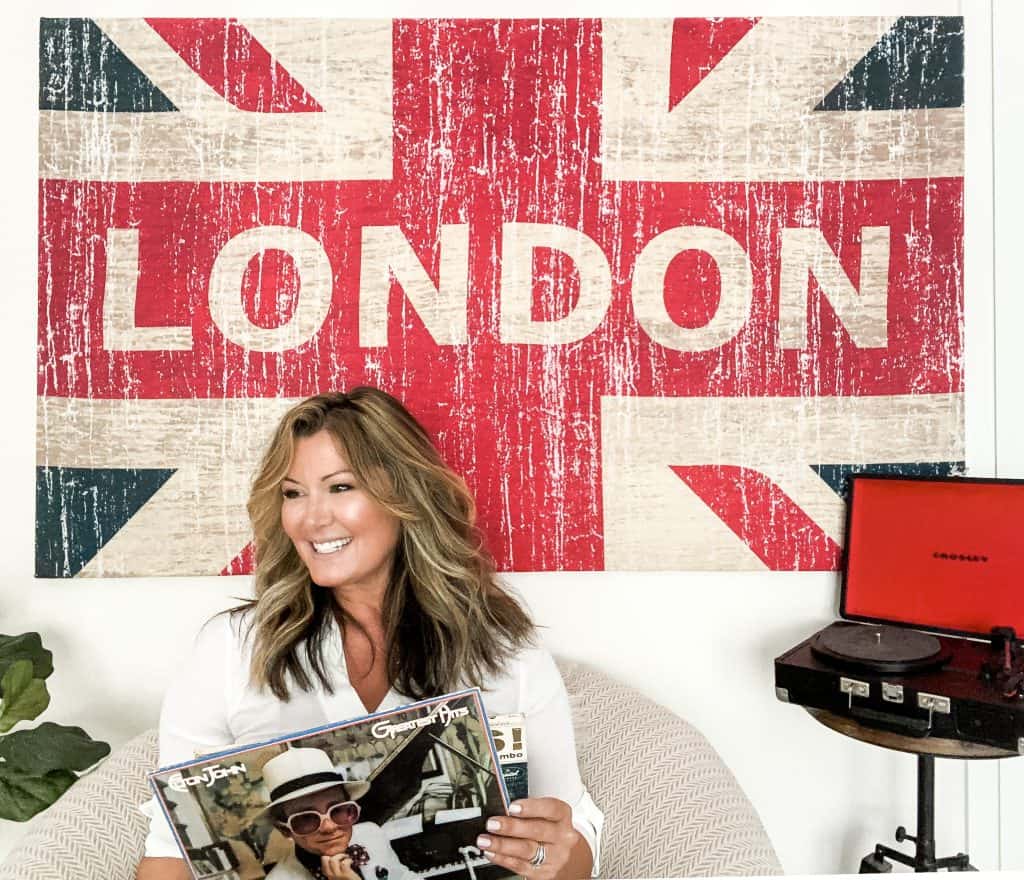 How to Make Large-Scale Art Using a Shower Curtain
Watch my video below sharing how to make your own large-scale wall art….using a shower curtain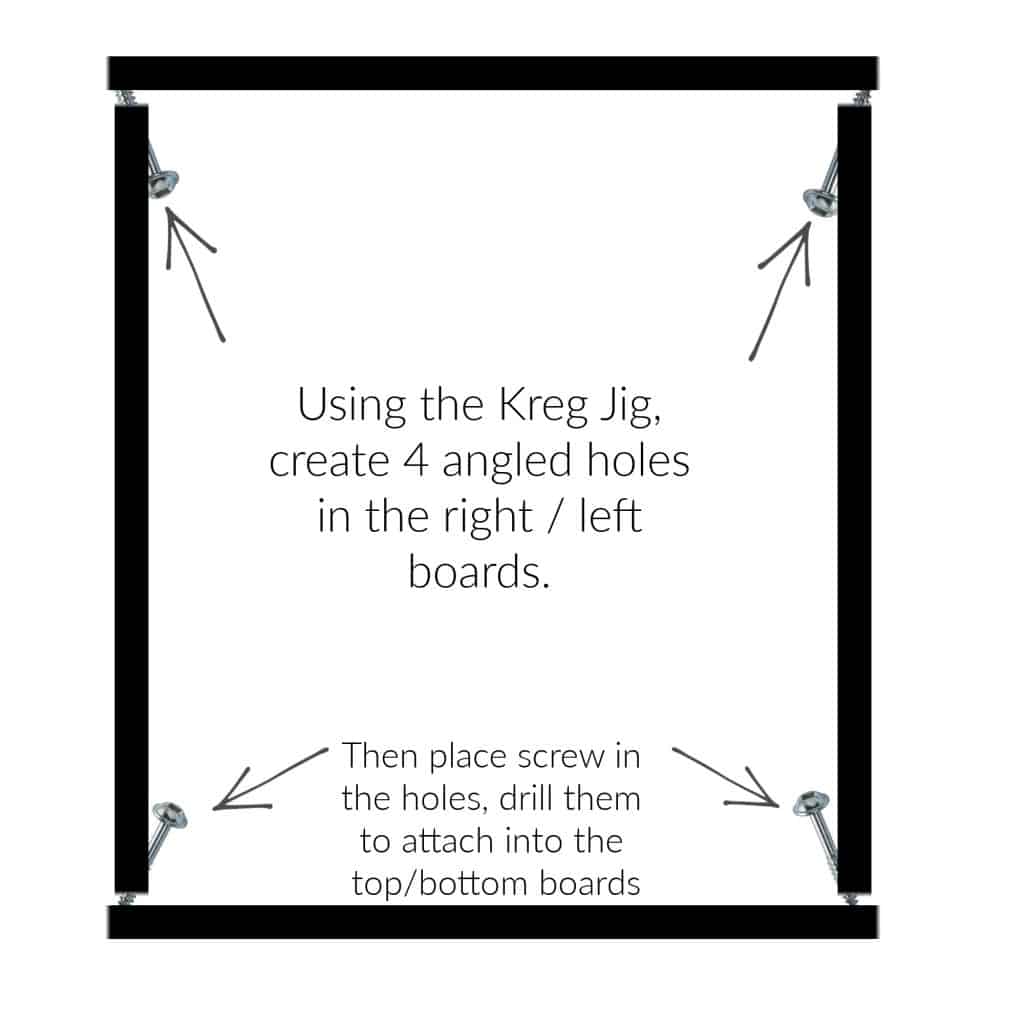 In our previous house, we used this same curtain to make a larger version.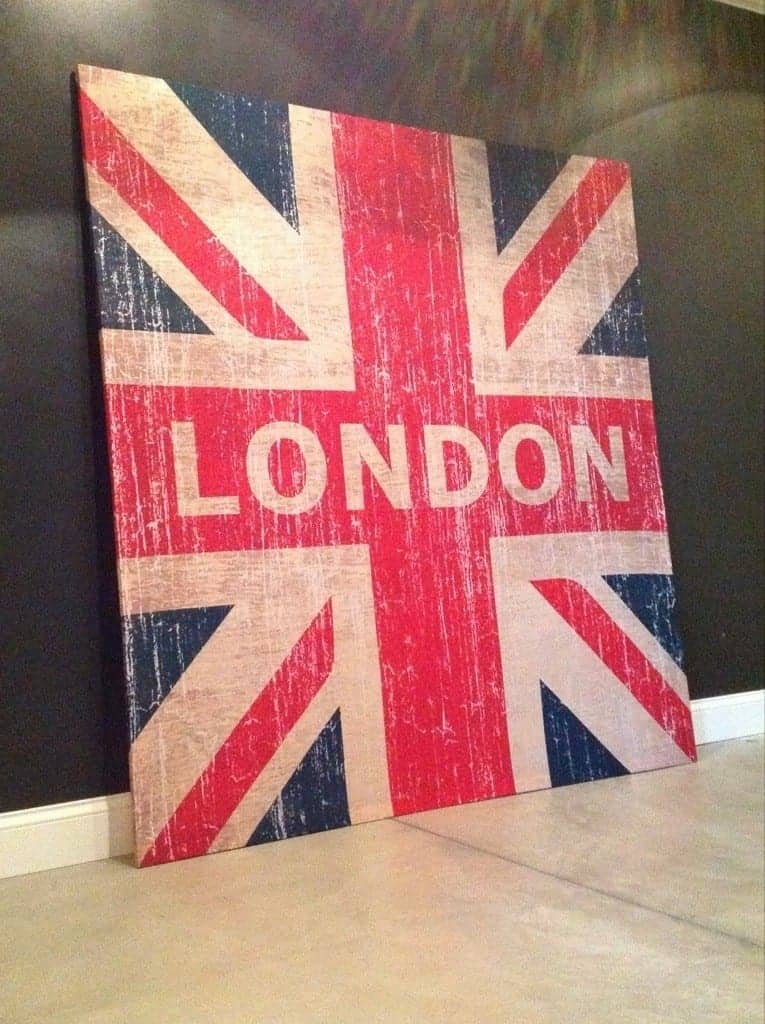 I took it off the frame since it was so massive and I didn't want it to get damaged in the moving truck. So we downsized it a bit in our new home to better fit our space. This may end up going to college with my son, too.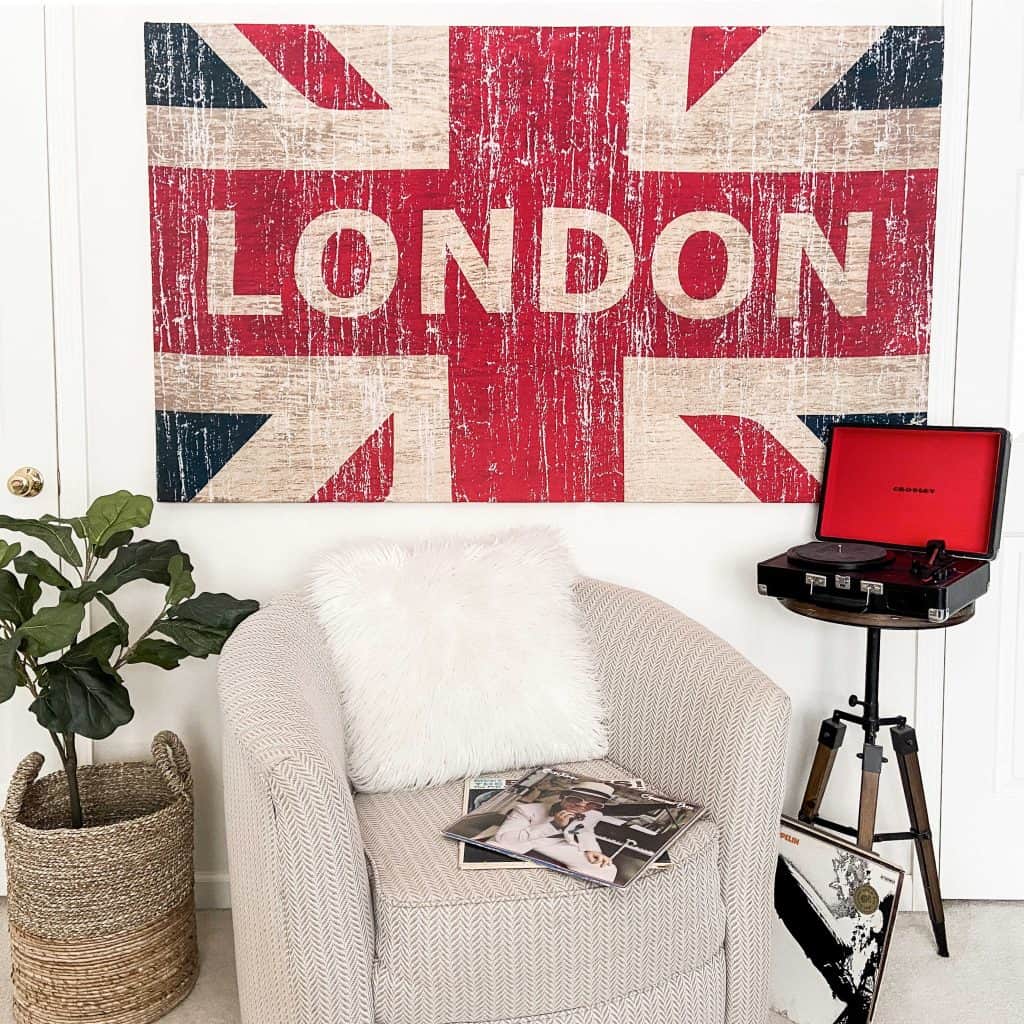 At the time I bought this shower curtain we had a British rock vibe going on in our basement. I found the perfect image that complemented the look that we were going for. Now we are letting our kids fight over it ;-)
Be sure to subscribe for more easy decorating tips on a budget!
Carry on!