Fall Feather & Pumpkin Watercolor Printables
Today I'm sharing two free watercolor fall printables, one is a pretty guinea fowl feather, and a pumpkin design.
I realize that pumpkins, feathers and watercolor might be a bit…overplayed these last two seasons, but I am just now introducing them into my decor. But does it really matter what's "in" or "out" in terms of trends? Here, we decorate with what we love.
I'm especially excited about these particular images because these are my own — not the free public domain images that have I enhanced in any way. My own photography.  My own digital artistry.
…and, there's more.
Feather Watercolor Art Printable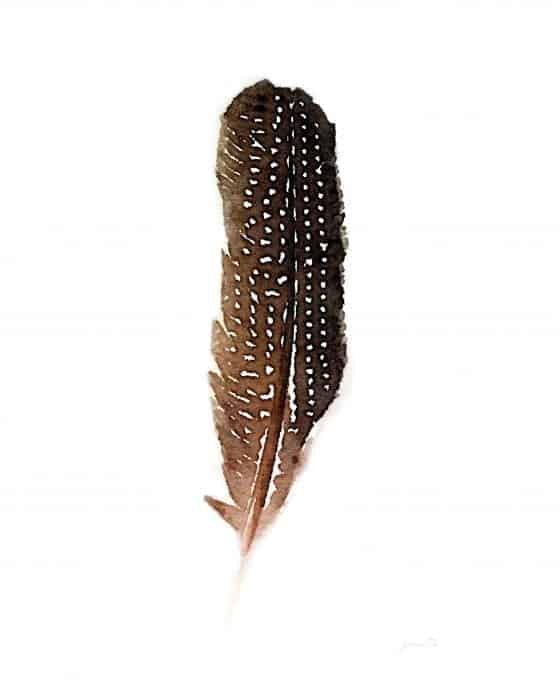 Creating printables pushes me to improve my Adobe Photoshop and Illustrator skills…and I want to become much more proficient with both of these programs (not to mention, I need to use my camera more).
Pumpkin Watercolor Art Printable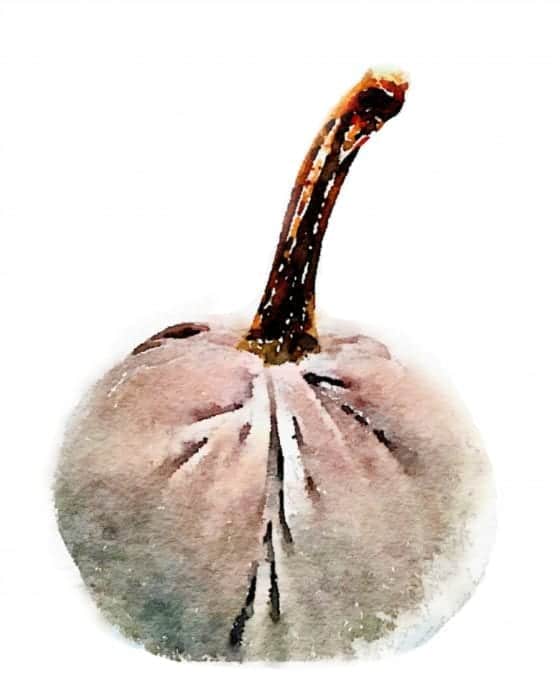 Subscribe here for instant access
I have been getting sweet comments from my subscribers saying that the printables are what brought them here. I honestly need to start making them faster. I tend to wait for inspiration to strike, which means months can go by before I create a new one!
But now, I think you'll start seeing more…
If you've followed me on Instagram, that's where I give you a peek into my real life, and I've been dropping some hints about what's going on behind the scenes. Well, here is one final hint:
My Online Shop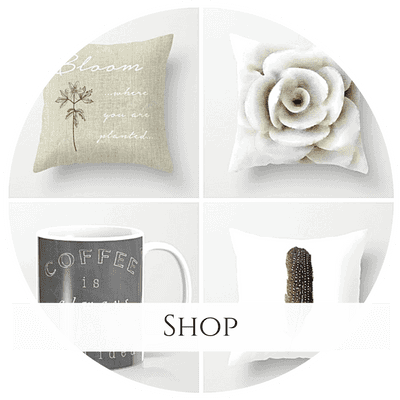 I've become a full-fledged "maker".  I've been creating my own, original designs (photography, digital art and now…patterns!) Lots of COLOR is coming, too! I promise! And I found a shop willing to do all of the manufacturing, processing and shipping of my designs. This was really important to me because I still need balance in my life, and want to enjoy the design process while creating things that I love.
So now, I'm in the home decor business! I'm so excited to take this next step…something I've dreamed about for many years.
Next week, I'll be speaking at my my son's high school about writing, and blogging and web design. I'm actually really excited to evangelize the idea that kids step out and let their creativity unfold in in the form of a blog.