150+ Kid-Friendly and Gore-Free Halloween Ideas
Good, clean Halloween decor that doesn't make little kids cry is sometimes hard to find. I don't necessarily want a G-rated Halloween. I still like decor that's creepy, slightly scary yet still kid-friendly. More like PG-13, creepy without the gore (and to me that means no blood or body parts strewn across the yard).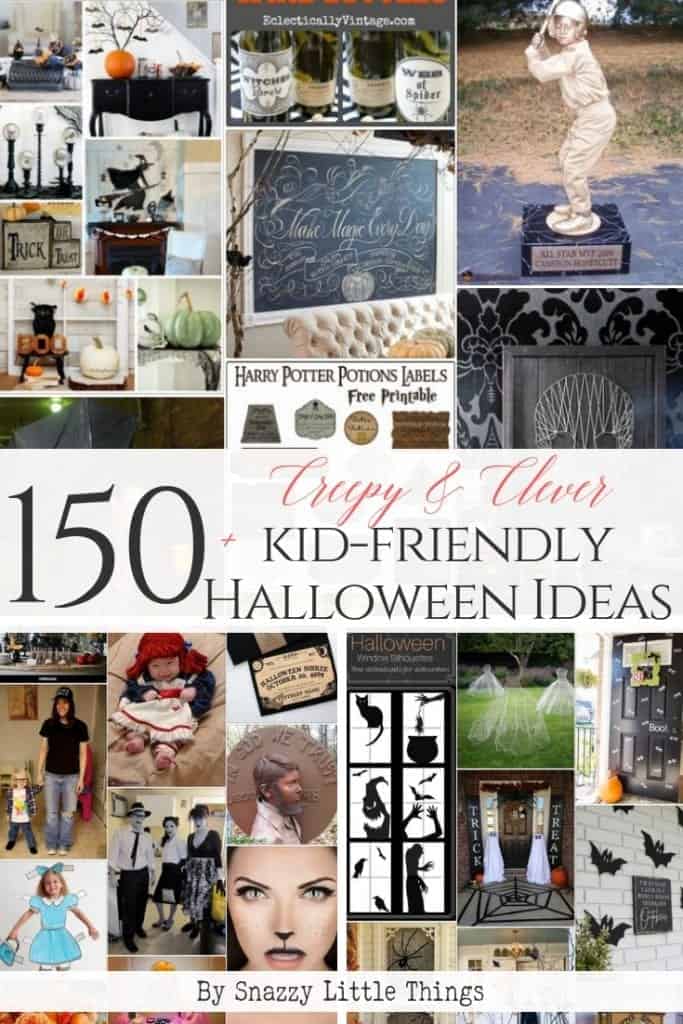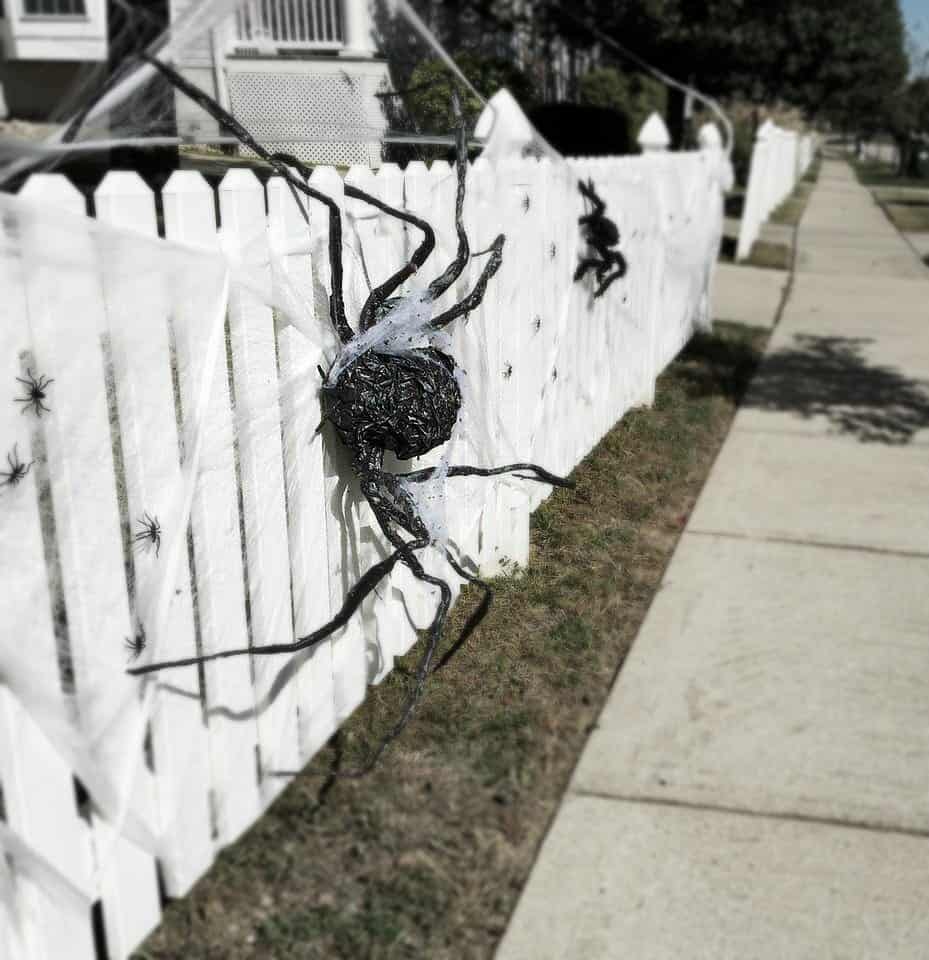 I get the sense many of you feel the same way. That's probably why my freehanded Halloween window silhouettes are so popular this time of year. (Free for subscribers, once you sign up, you'll receive instant access to my free printables library). I plan to add a new silhouette each year (coming soon!)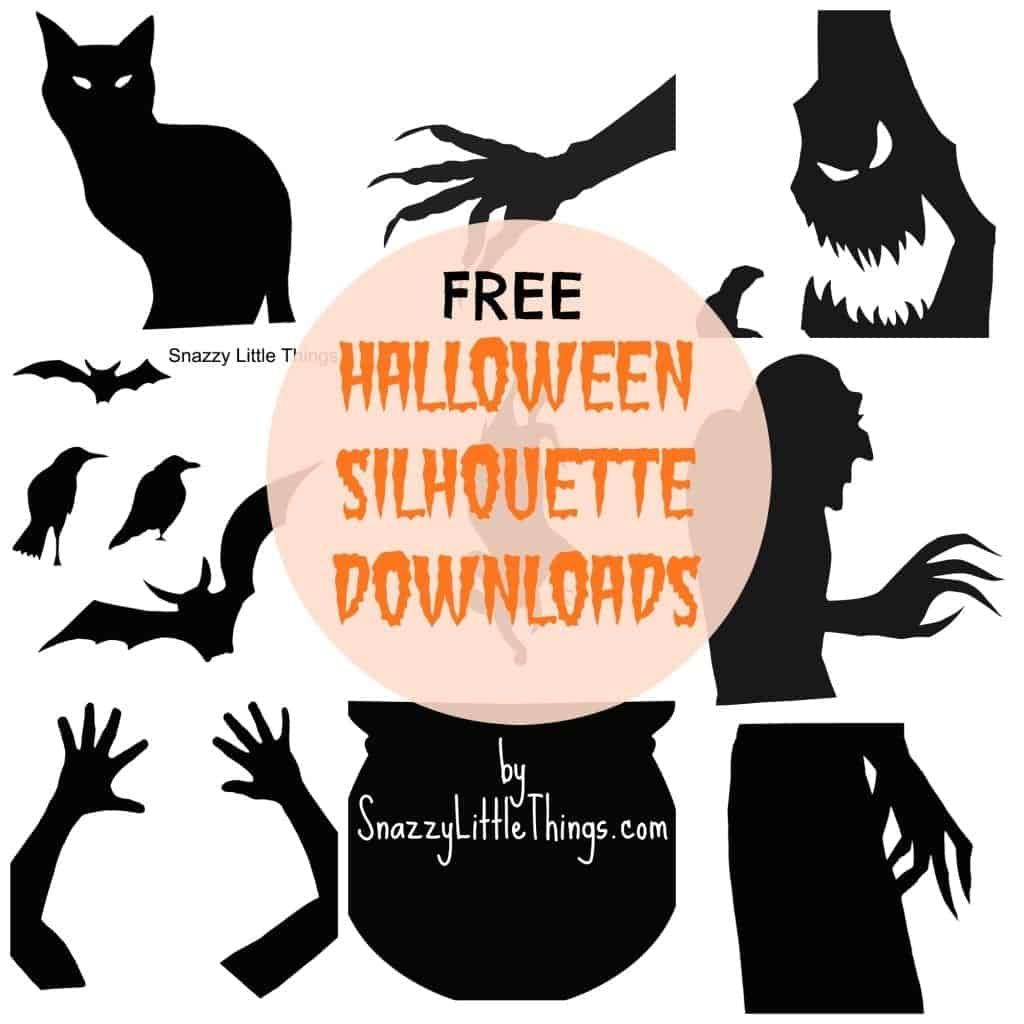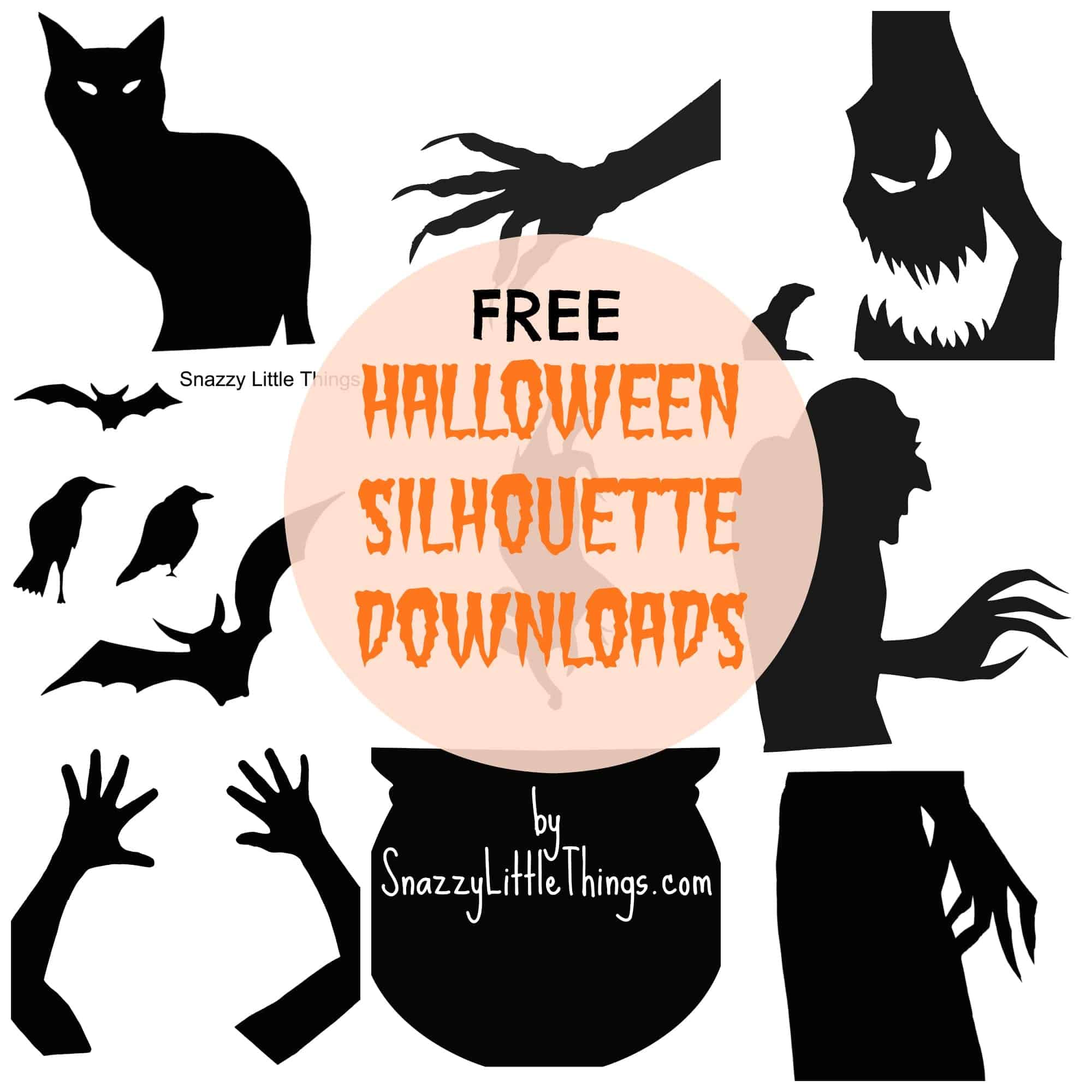 Halloween Window Silhouettes – view the tutorial and post
Call me old fashioned but Halloween is more fun when I see happy babies and toddlers on trick or treat night.
We went a little creepier this year for our Halloween porch, (inspired by this photo). Once we start decorating it's hard to stop. ;-) so we will be adding more Halloween accessories as trick or treat night approaches.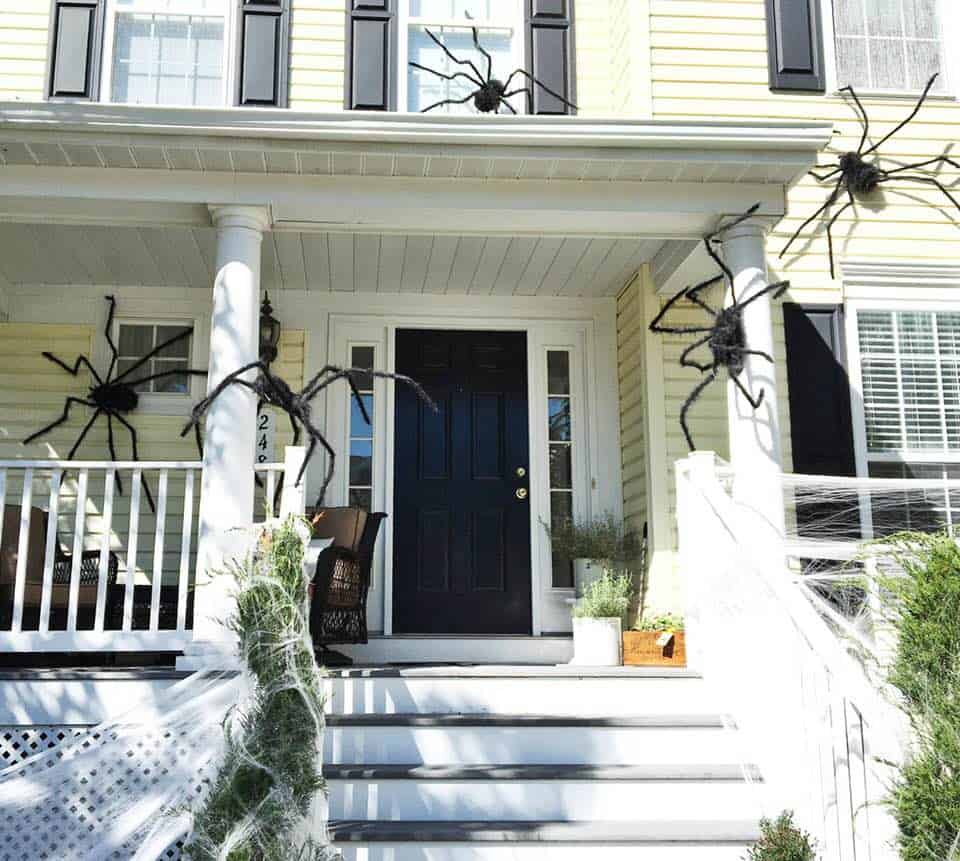 It's perfect for trick or treat night, yet it's still scary. I don't know, maybe this is even worse than gore for some people with a real fear of spiders. I like that these guys can be folded down and can be stored in a box in the off season (so I don't have to look at them all year).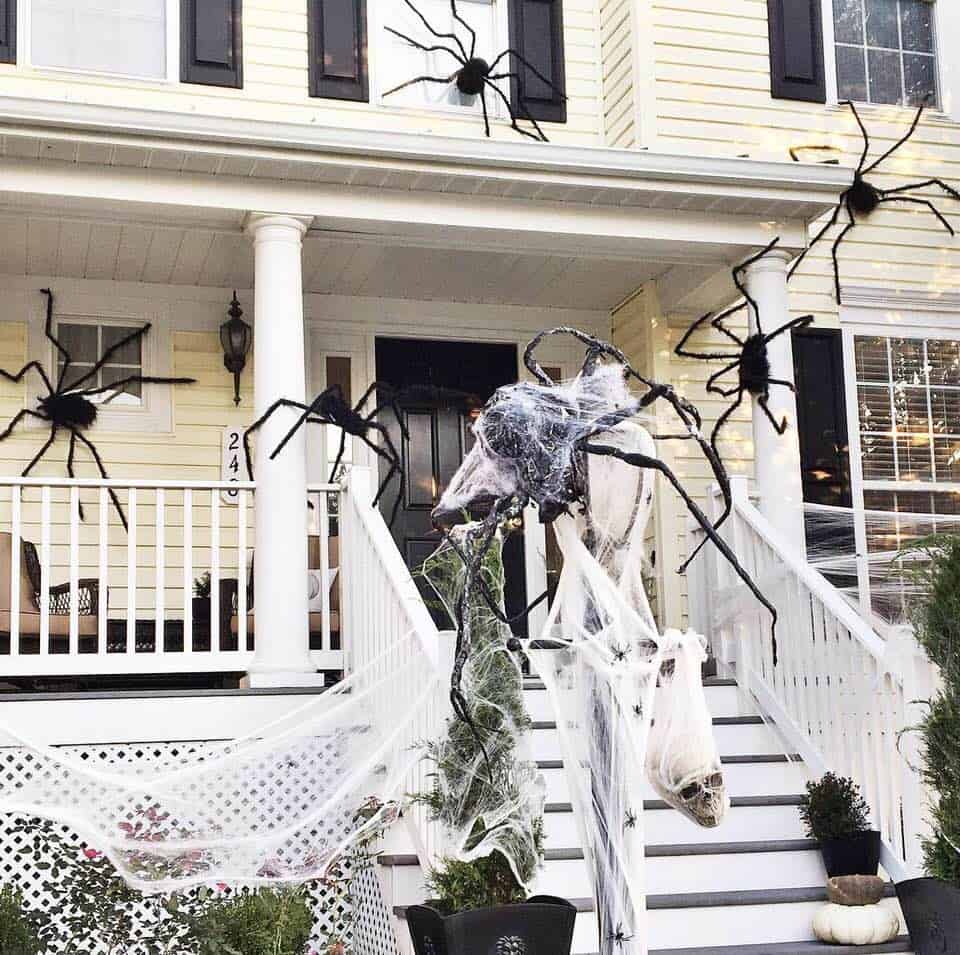 The internet has some fabulous ideas for keeping Halloween decorating a bit creepy yet kid-friendly which I'm sharing here.
150+ Gore-Free Halloween Decorating Ideas
Here are some slightly creepier & clever Halloween ideas:
Be sure to visit our Halloween and fall decorating pages for some more inspiration. Stick around because I have even more to share for the winter holiday seasons. Subscribe to follow along to see how I decorate year-round.
Have you tried any of our free Halloween window silhouettes? I'd love to see! Email me your photos, and I'll be sure to share them here on the blog.