You can MAKE your own trim!
Here is a quick tutorial that saved us around $100 in precut trim. We're making wood trim from scratch…
For this 30-day room challenge, my husband and I are working on our family room (see the "before" and our vision), so today we were making our own molding and saving a lot of $$. Ryobi tools are awesome when you want to rip your own molding at a fraction of the cost.
Then run it through our Ryobi table saw…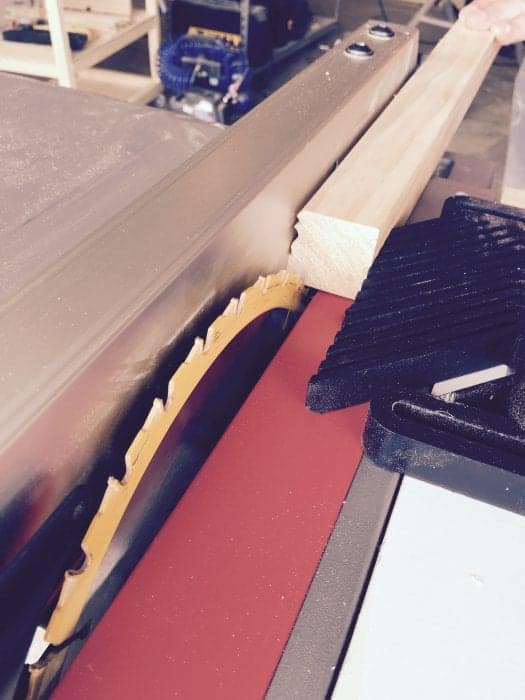 The result…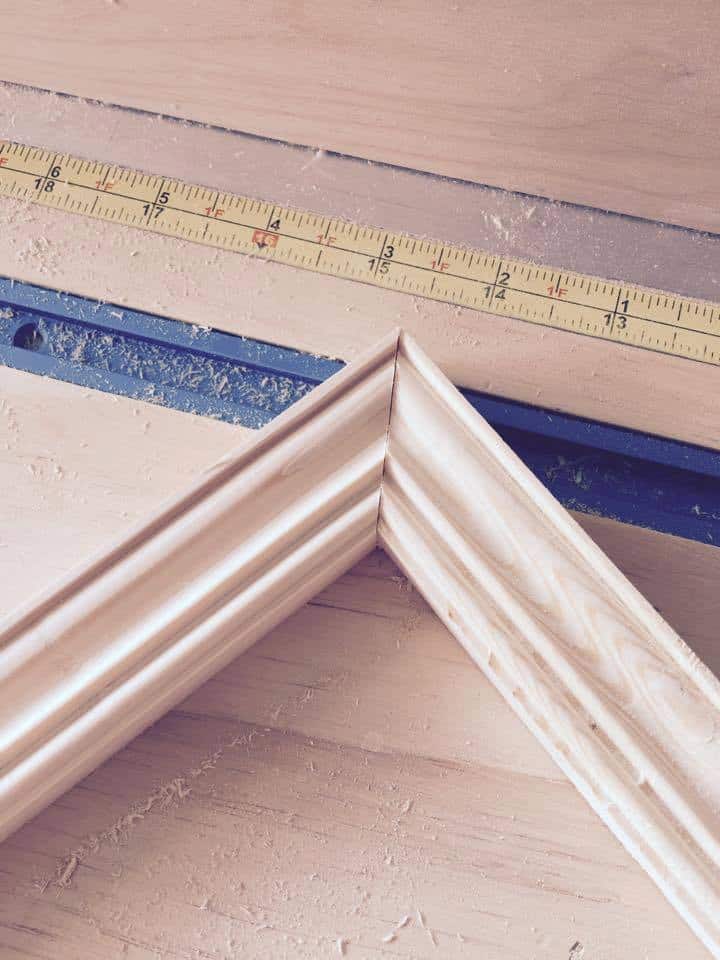 Next we're painting them and plan to use them on our feature wall. To give you a visual (and this helps us when planning a space), we created a drawing/rendering below which gives you a glimpse of our vision. We've already made changes to this plan. But sometimes that vision only becomes more clear once you roll up your sleeves and get your hands dirty.  See my original post here.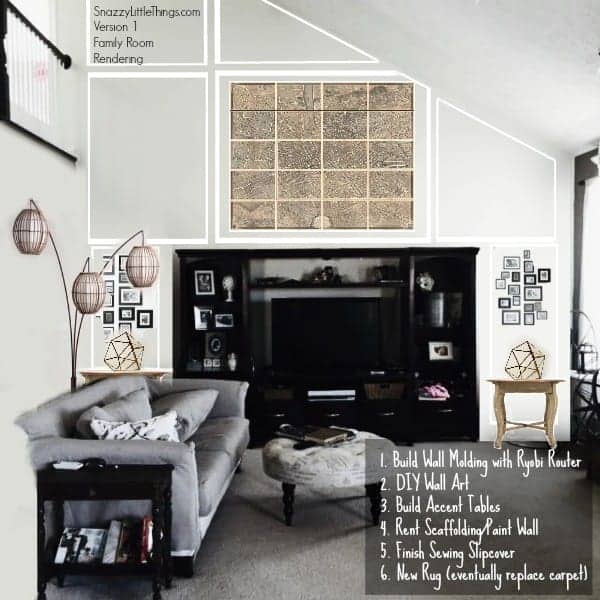 Here is a progress report from some of the individual projects our "flippers" are making….see all the before photos here for all of our participants.  Final room reveals will happen at the end of April!