Cleaning up after an elderly dog isn't easy when you don't have the right equipment. In addition to trying to keep my house clean and sanitized during a global pandemic, I've been playing nurse to Buddy, our 15 year old sheltie who is in his twilight years. From soaking up messes with paper towels, to bringing in the shop vacuum. It's just the messy reality of pet ownership.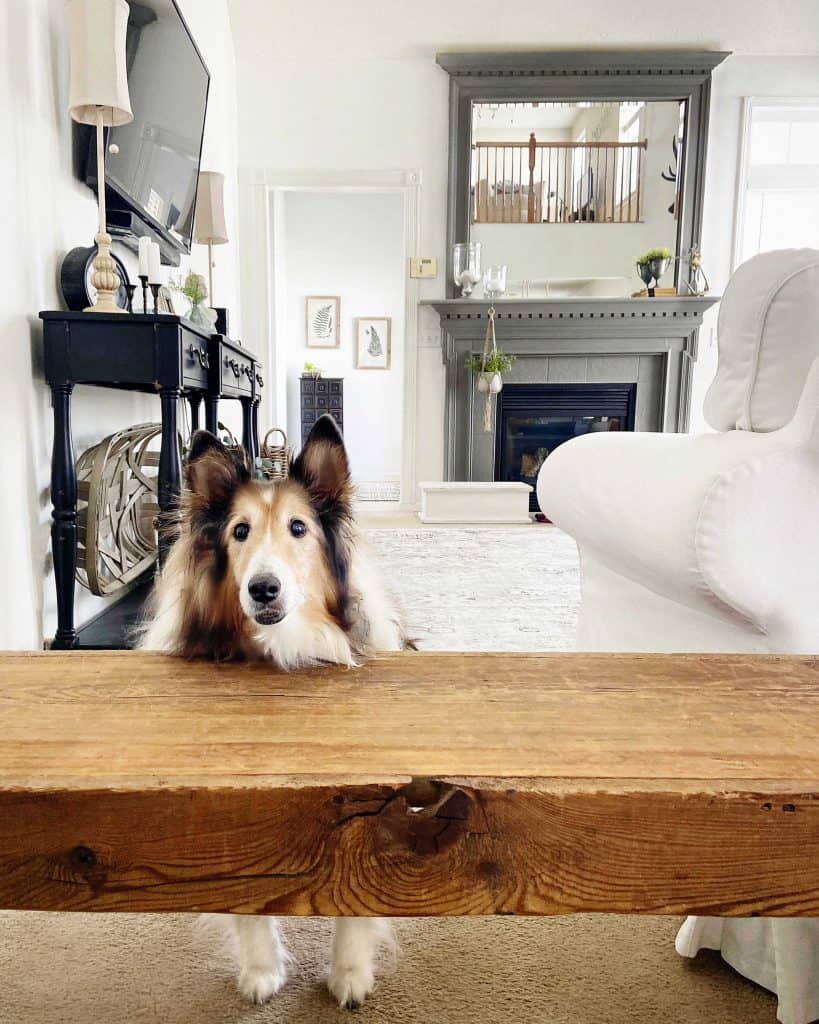 COVID-19 CDC Recommendations:
For soft surfaces such as carpeted floor, rugs, and drapes.
Clean the surface using soap and water or with cleaners appropriate for use on these surfaces.
Launder items (if possible) according to the manufacturer's instructions.Use the warmest appropriate water setting and dry items completely.OR
Disinfect with an EPA-registered household disinfectant. These disinfectant meet EPA's criteria for use against COVID-19.
Lately we've struggled to anticipate Buddy's needs to stay ahead of the curve (short of ripping out the carpet, which I actually did in a desperate moment in the last house).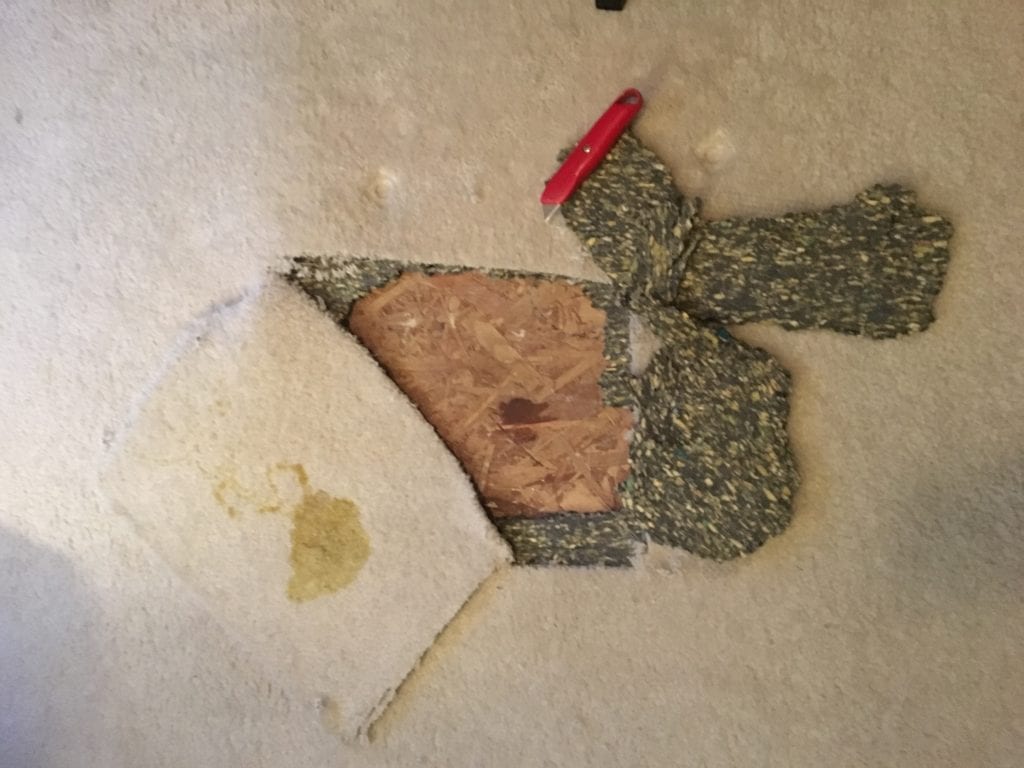 There has to be an easier way to keep a clean floor, right? Well I found it! The Hoover SmartWash Pet Complete.
Hoover SmartWash Pet Complete
This post is sponsored by Hoover. All thoughts and opinions are my own.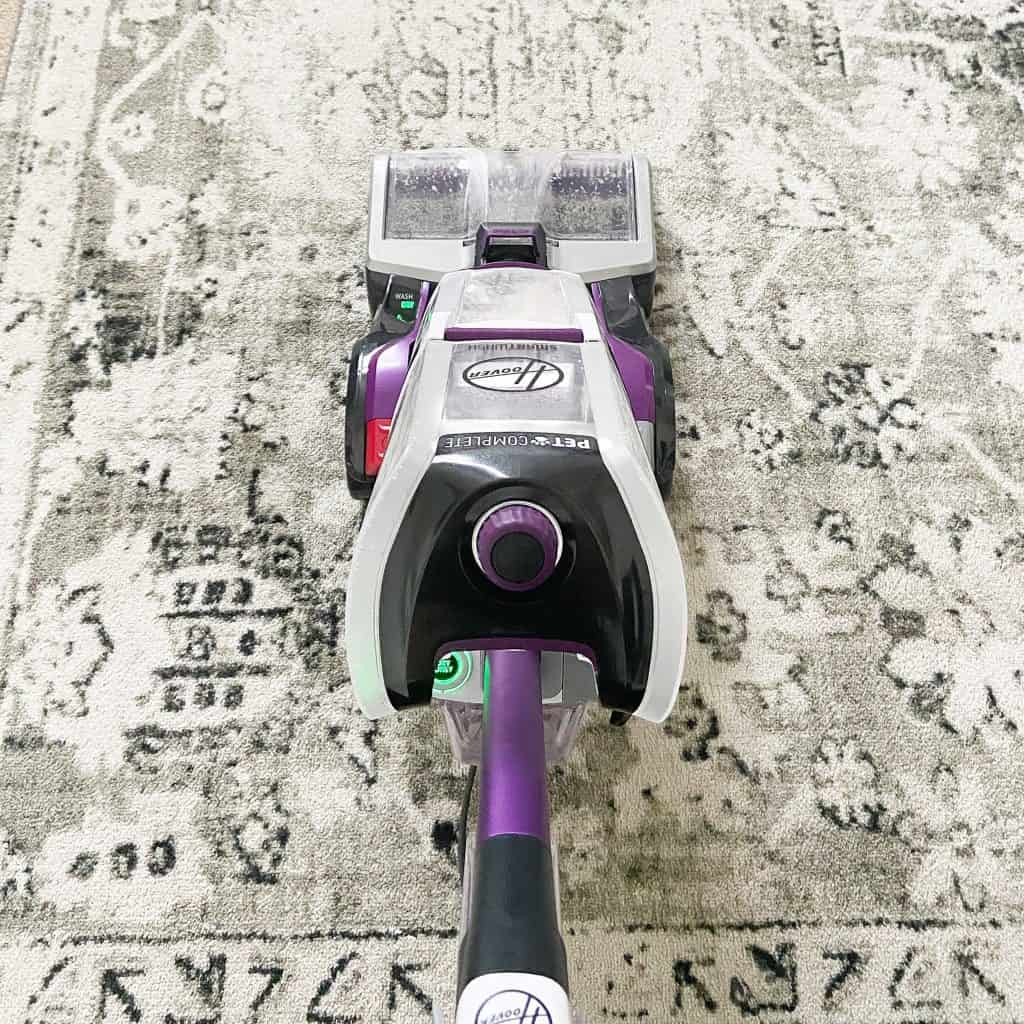 New HOOVER SmartWash PET Carpet Cleaner is as simple to use as a vacuum: simply push forward to wash and pull back to dry. There aren't multiple buttons, and you don't have to measure the cleaning solution (the cleaning solution has it's own special compartment and mixes into the water on its own). I love that there is a dry-only option in case you over-saturate the carpet.
My test
Just to test it out, I wanted to see how well it would perform on this pet stain with no pre-treatment…it worked wonders!
FlexForce™ PET PowerBrushes agitate and penetrate carpet to remove ground-in dirt, and an Antimicrobial Pet Tool to eliminate tough stains on carpets, stairs and upholstery. You can even use it in your car — no complicated machinery needed.
Vacuuming Carpets Isn't Enough
While vacuuming removes surface debris, washing your carpet is essential to get a deep-down clean and to preserve carpets. (Something I don't think the previous owners of our house did very often).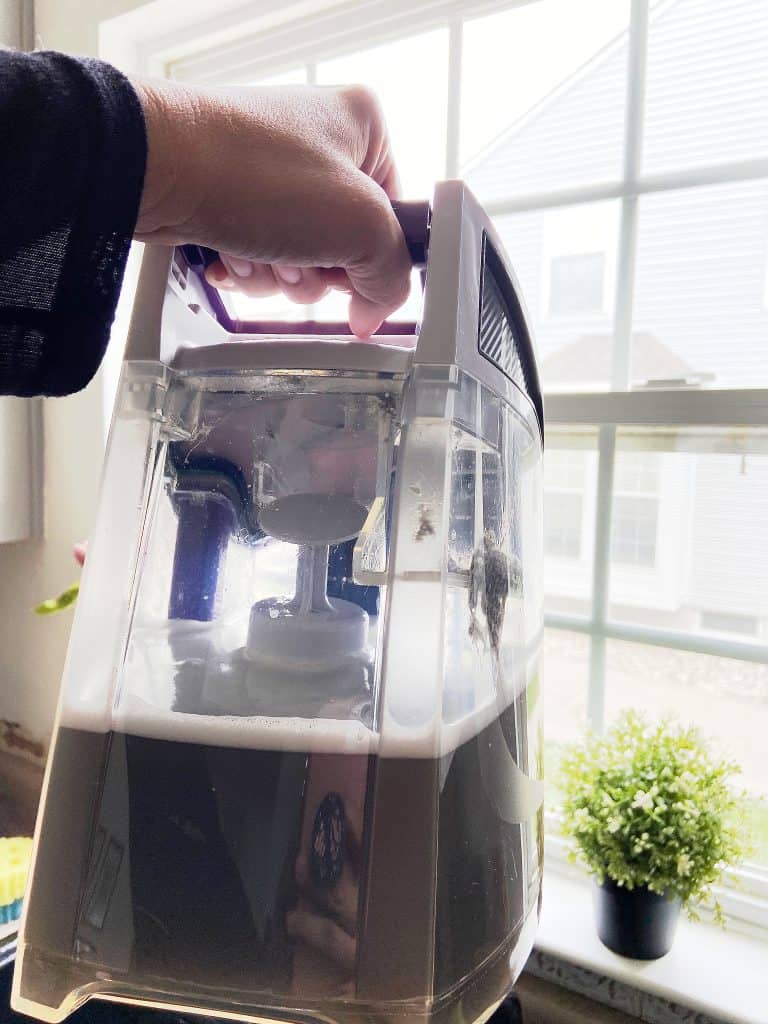 The Pre-Treat Wand
This machine includes the same intuitive features as the SmartWash Carpet Cleaner, with an added Spot Chaser Pretreat Spray Wand to treat set-in stains. The handheld components make it easy to clean furniture and car interiors, too.
No More Machine Rentals!
Now I can clean the carpets as often as I want. No more time limits to return the machine, no more dirty remnants on borrowed machines. And hiring a pro has proven to be expensive and ineffective. The cost of the Hoover more than pays for itself.
WIN a HOOVER!
a Rafflecopter giveaway
HOOVER products are available at www.Hoover.com, www.Amazon.com and select retailers nationwide.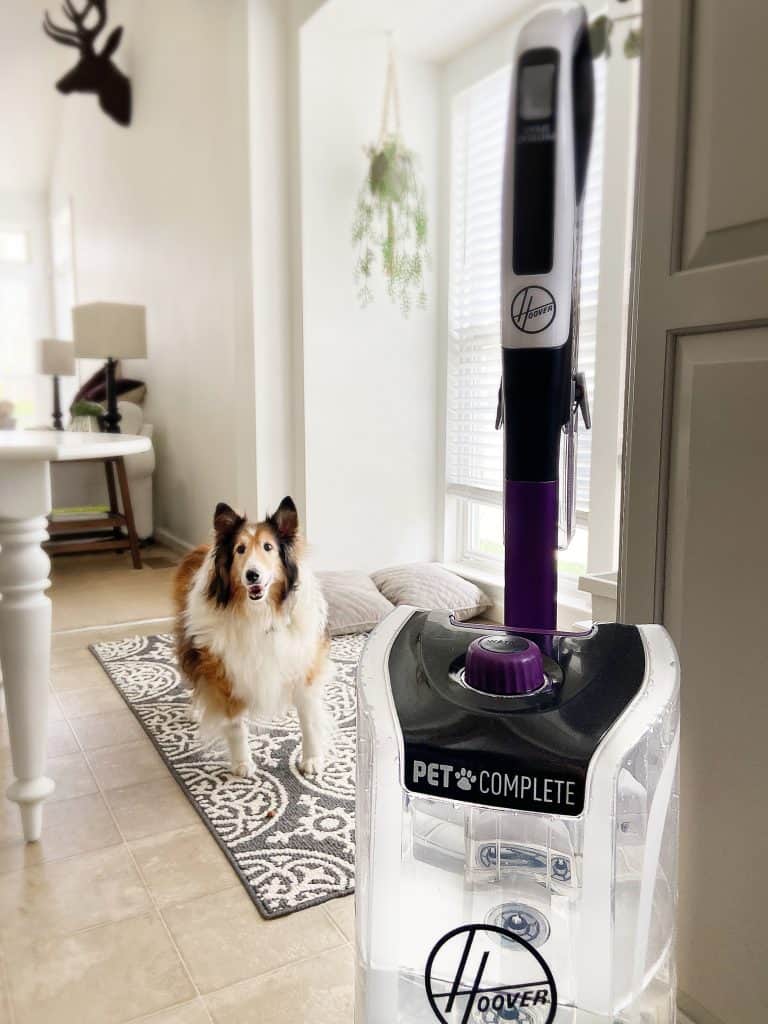 Be sure to comment below to enter and follow us on Instagram (where I share Buddy updates on a regular basis). Winner will be announced May 30th!
Thanks for sticking with us and good luck!