Tips for timeless decorating
My husband made a very sweet observation the other day. He looked around and said "the house looks really great, but I noticed you haven't been shopping lately".
He's right. And here's why…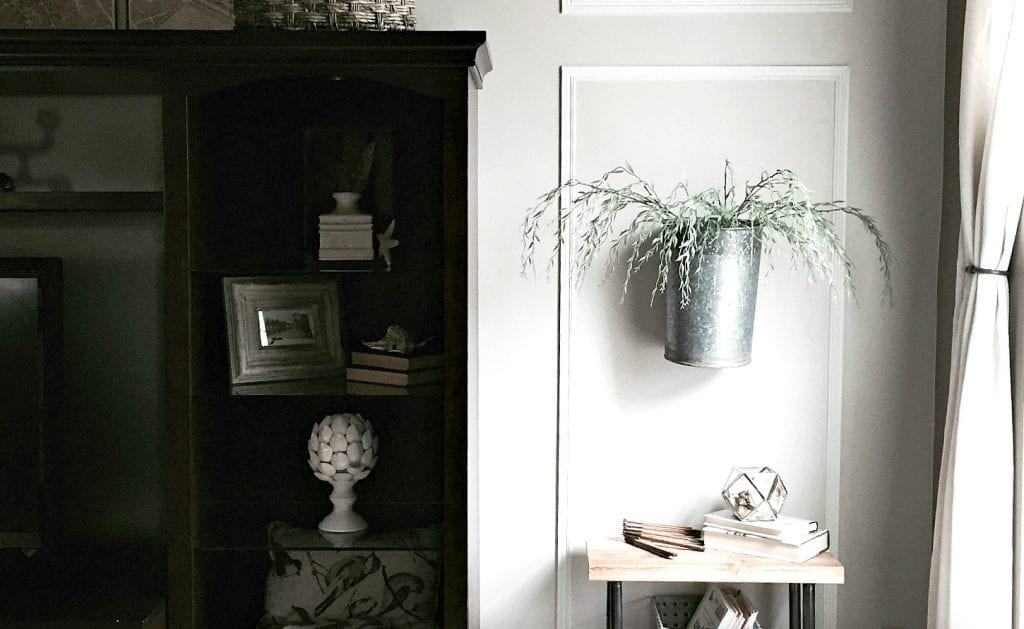 I'm feeling rather content with our home at the moment. This blog hasn't been a simple decorating exercise. We updated our entire home from top to bottom, and every purchase, DIY and decorating idea was purposeful. I feel like I've made good choices on most of the decor I've purchased, and I've been following many of the guidelines of keeping our home tidy. So I'm at a point where cutting back on excess shopping has become a deliberate lifestyle choice. I admit, when I read so many beautiful budget DIY and decorating blogs I'm always tempted to run out and get the same pillow or rustic sign that everyone else has. I have lots of existing furniture that needs some TLC, too…so there is plenty to do here. Just know that when you see me writing those blog posts, like, "my top 10 favorite shiny objects" or whatever…that's me getting my shopping mojo out of my system :)
For now, I admit that simple and timeless decorating, neutrals and clean lines are my thing. So today I'll share how you can also achieve a timeless look in your home while following a modest budget.
Timeless Home Decorating Tips
your budget roadmap
Your goal is to create a beautiful neutral canvas that can stand the test of time. By doing this, you'll still be able to entertain "trendy" decor in small doses (think pillows and throws) without compromising the style of your home. Here is a very basic roadmap on how we prioritize our budget as we update our home: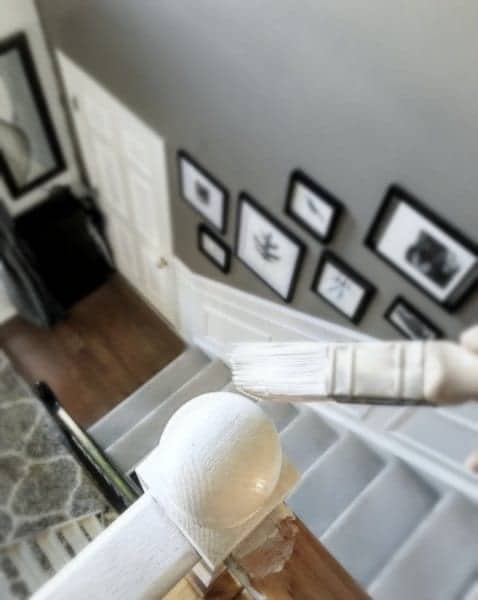 Paint and neutralize the BIG stuff first (wall colors, cabinets, floors, molding & trim, stairways, doors and lighting) — DIY is best!
Once you accomplish most of #1, shift your budget towards the next largest items (couches, area rugs and wall art) – in neutrals, of course!
Address function and flow by adding furniture, storage baskets, wall hooks, shelves.
Introduce color and personality with throws, pillows, candles, tchotchkes…be sure to surround yourself with things that you love!
How to make better shopping choices:
choosing decor that stands the test of time
Here is where I confess. I'm good at the big picture – so my strengths are #1, 2 and 3. I'm particularly proud of our interior paint color in our living room which we've had for 10+ years, and it seems to be a color everyone still asks about.
But the tchotchkes (#4) are my Achilles heel. In the past I found myself over-purchasing trendy home decor that I "sort of" liked simply because it was trending. But ready for my "light bulb" moment?? Ummm..that's the whole point of trends! Trends simply don't last. I realized that I was changing my decor constantly only to keep my interiors from looking outdated. So I gravitated towards a simpler, classic look. More than ever I appreciate the importance of not only finding my style – but sticking to it!
Before purchasing decor, I ask myself these questions:
"Do I know my style?"
"Do I love this piece?"
"Will this item work well in multiple rooms or in multiple locations?"
"Can I picture this item in my home for 10+ years? Or 20 years??"
"If this is a trend, is this something I'm ok parting with soon?"
"Is it inexpensive?
"Can I DIY or make it myself…for less?"
If an item doesn't pass this basic test, more often than not I remove it from my cart. My advice? Don't become a trend chaser. It's expensive – it's as simple as that! A classic backdrop with clean lines and textures makes it easier to throw in trendy colors or pattern now and again. While I do embrace some trends, I'm extremely picky these days. It's not an accident that the foundational color scheme in my home includes muted colors. I tend to go a little more dark and bold than most of the blogs you see with all-white interiors. As much as I love farmhouse, I even find myself putting that style decor back on the shelf since it doesn't always work in my home.
When to buy new
Curating a special collection of timeless decor doesn't happen overnight. But timeless doesn't always have to mean "antique". My decor mix these days is about 70/30 (new / antiques). I also enjoy selecting vintage-inspired products for our store — it's a way for me to offer you a timeless collection of goods so that you can embrace a style that will stand the test of time.
My thoughts on what to buy new:
Antique reproductions that look authentic
Trendy accents that are cheap
Soft goods (pillows, blankets)
Upholstered chairs + couches in a neutral color
Rugs every few years
Large & small appliances
There are consumer sites such as DontPayFull.com that help you find the best deals on larger appliances, so be sure to shop around and don't pay full price.
Mixing in vintage accents
and my thing about creating contrast
My favorite thing about finding furniture that needs to be refinished is that I can make it any color that I want. This comes in handy when I have a dark wall, and need a lighter piece of furniture for that part of my home.In my home I prefer dark and light contrasts, and juxtaposition of old and new. I apply the same rule to mixing old and new. Timeless styling makes room for both.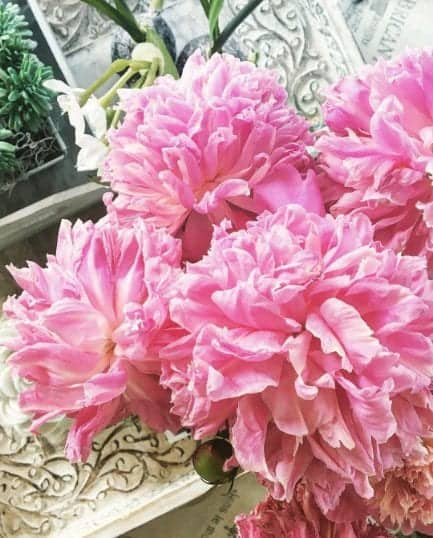 Have you reached a point of contentment with your current home? What areas are you struggling with?