How to Find Your Decorating Style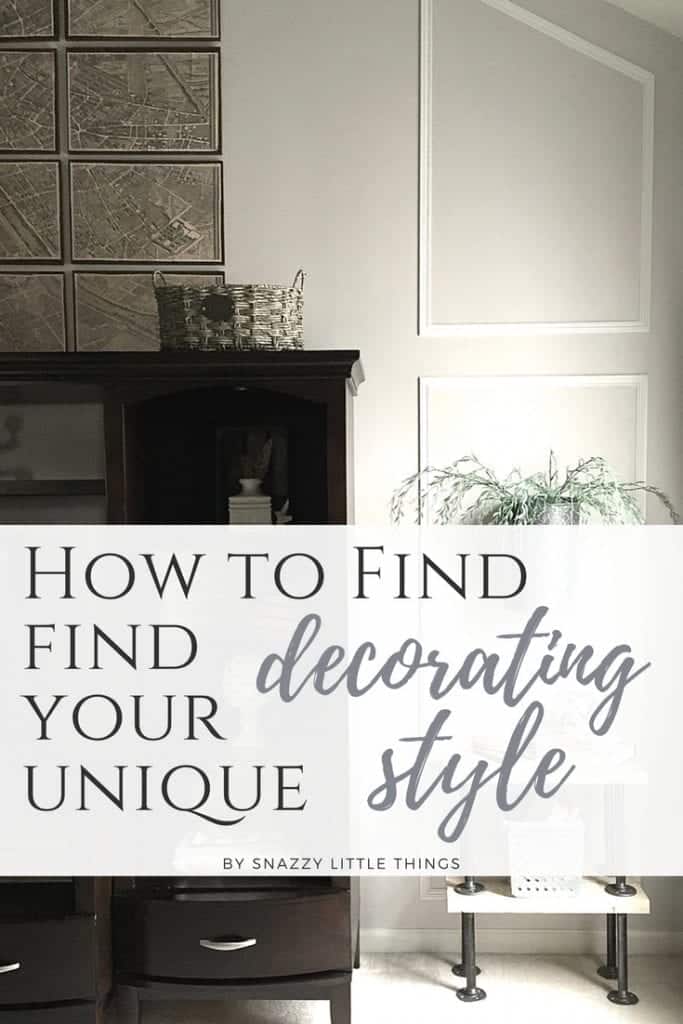 During my youth, my family owned and operated a very large monthly antique show. I befriended vendors that were committed to collecting and reselling so many interesting and wonderfully strange things. Of course, as an 8-year-old, I was a moth to a flame. The more curious the collection, the more interested I became.
Back then, I came away with the idea that people actually decorated their homes with such oddities — including old circus posters (yes, clowns), to baseball cards (I had my own collection), taxidermy, marionettes, mannequins, movie posters, and scary baby dolls. It's a small miracle that my affinity for creepy things didn't translate directly into my decor. :)
Fast forward to 2005.
I took a gigantic leap of faith and built my very first home.
As you can see from the pictures, I lived in a builders-grade, all-white "gymnasium" for several years. I had very little furniture and I had already exhausted my budget strictly on square footage expansion – which meant I sacrificed all the pretty upgrades. My new home lacked style and character (see how we transformed it here!) While I had long since abandoned the notion that creepy dolls would make good lawn ornaments, I was totally overwhelmed with the prospect of decorating my own home – and I had no idea how to find my decorating style.
It was around this time that I developed "decorator's ADHD" and had way too many ideas. I was all afterburner – no rudder. If you, too, are struggling to define your decorating style, here are some tips that worked for me.
How to Find Your Decorating Style
Get Acquainted with Your Spaces…
Live in your space (even if it's empty) for awhile – and learn to visualize your new space! This is your time to get acquainted with Pinterest and create inspiration boards. Hop on Craigslist and get specific on what you're looking for. Make lists. Ballpark your favorite paint colors. Take measurements of walls. Try different configurations using the furniture you have. Tastes and styles change, and I firmly believe you need to live in a space for awhile until your style and vision become clear. Otherwise, you run the risk of making hasty purchases and acquiring pieces that don't make sense. Curating and collecting the perfect pieces for your home should be the goal. Make it fun!
Almost every room I've redecorated has gone through a similar process. Each project was done purposefully and was carefully curated to match our current tastes. We now can say that our home has evolved into exactly what we want. Enjoy the journey!
Address Function + Flow…First
You can have a stylish, yet uncomfortable or disorganized home if you don't address one thing first — function! Make sure your home accommodates all of the people (and pets) that live in it. After awhile you will realize exactly what every nook and cranny your home needs. If you have young kids, having washable slipcovered couches may be the answer. But leather may work better for others. If you have a pet, can you easily access all of your pet "gear"? Do you have a place to hang your keys when you come in the door? Once you identify all of the functional deficits and understand the flow in your home…there is always a stylish answer to address a functional need. (Read: "How to Prioritize Your Home Improvement Projects)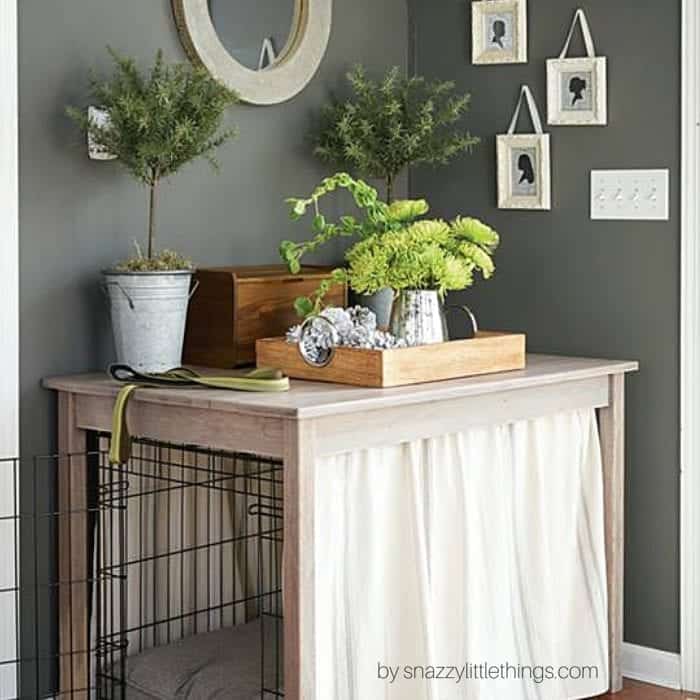 Define a Mood or Feeling You Want for Your Home
I love the sound of water. When I hear ocean waves or a babbling brook, I am instantly relaxed and imagine a soft breeze, wooden textures with cool hues of blues, greens, and greys. When I lived in the city, I loved the hum of the traffic outside during the wintertime, but only when tucked away under a cozy blanket with a glass of wine and a magazine. I can remember songs that played during significant moments in my life. Or how I felt when I traveled to some of my favorite places. (Read: My Interior Paint Colors)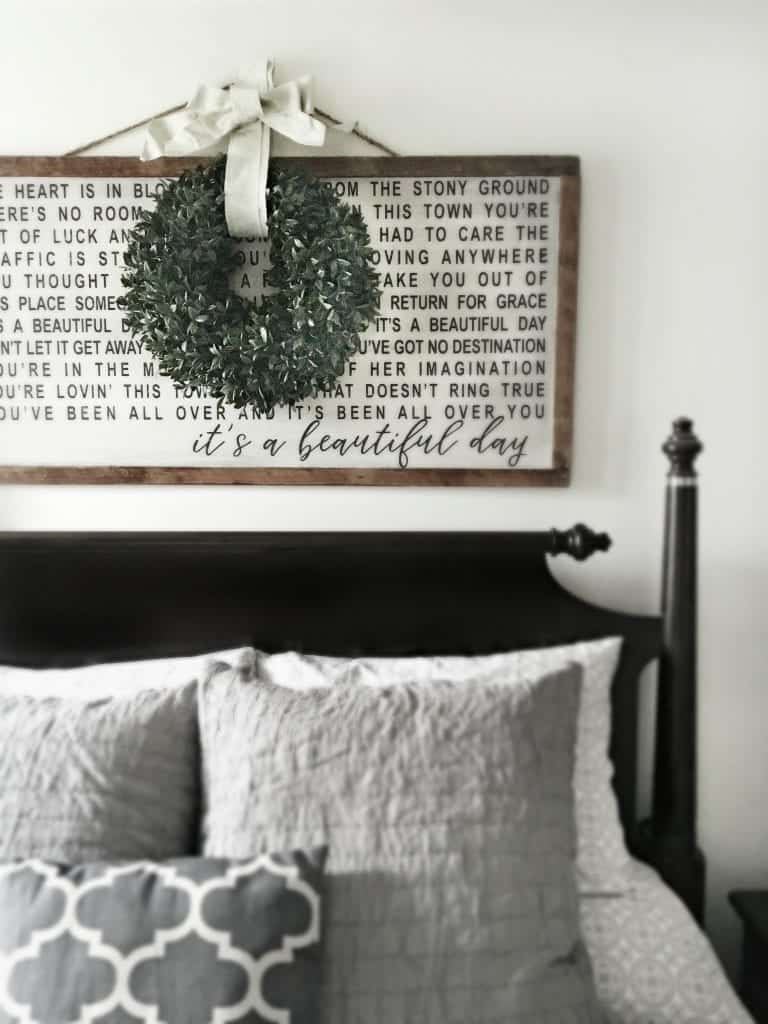 So many of the colors and textures found in my home are associated with a mood, feeling or moment in my life. I'm attempting to capture a feeling more so than a "look". That's why you'll find maps, song lyrics or images of postcards throughout my home. When you're confused about defining your style – try capturing a feeling instead!
Identify the common threads
In the very beginning when I perused my Pinterest boards, I could see a theme developing: I was inspired by farmhouse and industrial decor, repurposed furniture, bold contrasts (lots of black painted doors) and textures (no scary baby dolls). So I tested out a few ways to incorporate that look in my entryway. Once my confidence was established and I figured out "the look" I expanded from there. The key is to start in a small space to see if you like the overall look. Decorating a small space in a new style is a great way to whet your appetite for tackling larger and more complicated spaces.
Hone Your Collections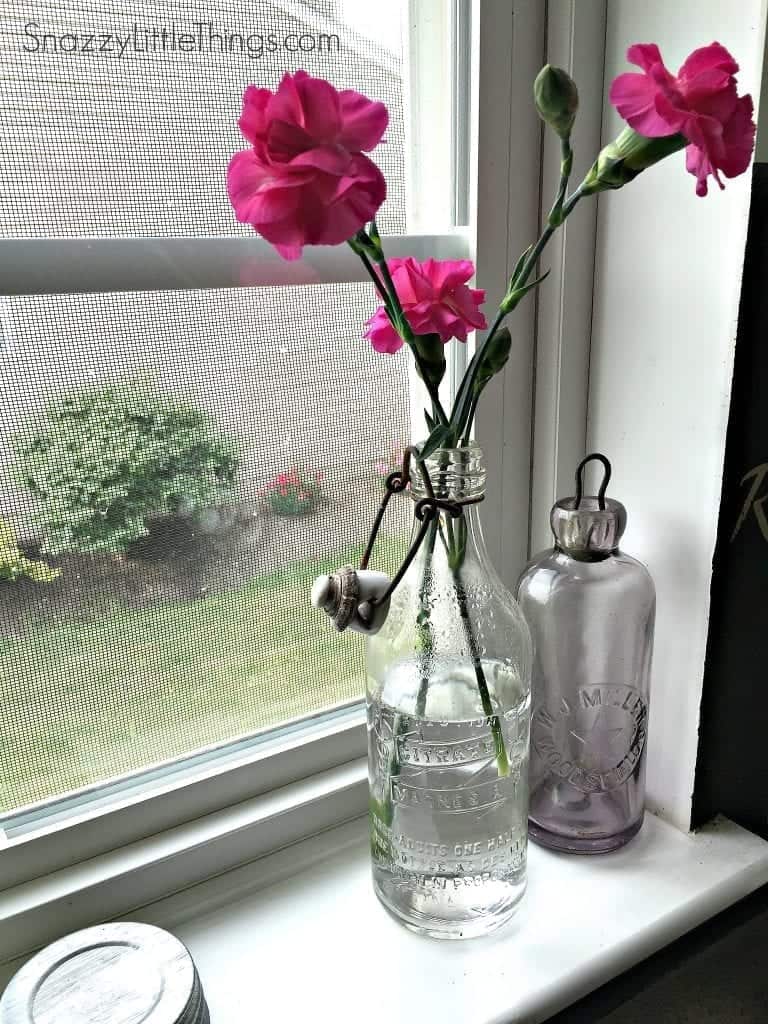 I totally agree with shopping your home and displaying mementos from your past. But I also think it's important to edit your collections and honor only your most cherished pieces. Displaying too much of your family history can look like it's a shrine to your past. Classy little snippets and whimsical representations are the key. This is what sets your style apart from the rest. It takes considerable time to curate a special collection and repurpose it exactly into a modern aesthetic, but the payoff is gorgeous and it demonstrates a well thought-out space. Each room can benefit from a mixture of old and new. Many of the antiques I've rescued and repurposed have become my favorite pieces. It's a fun way to add sophistication and character in your home. (Read: How to Quickly Sell Items on Facebook)
Showcase Your Favorite Items
Notice I didn't say showcase your "FARMHOUSE" items or your "French" items? I mean, showcase your favorite items! These pieces are the parts of the puzzle that make up your own personal aesthetic. Don't let a style define you. Sometimes we stray a bit and try a new motif. Sometimes we make bad choices and end up purchasing things that don't work. But don't be afraid to try new things and to mix styles. For example, my style is far from Victorian…but this Victorian table is my most favorite piece in my home. This beauty had a lot of stains and water marks when I bought it, but when I applied a coat of Paris Grey Chalk Paint…I was in love.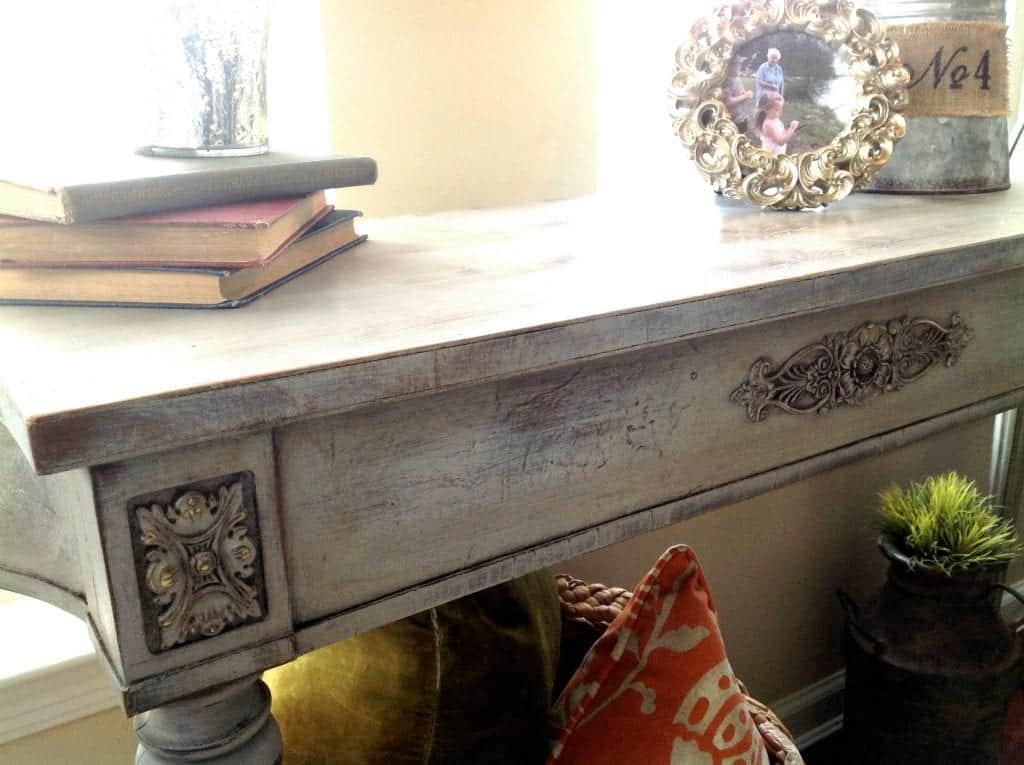 Historically, I have been a minimalist when it comes to decorating. I even temporarily abandoned antiques for awhile (let's just say I had to cleanse my decorating palette from my early days). My preference today is a no-fuss approach, with clean lines and a simpler look. As much as I love farmhouse, or industrial…I don't fully embrace any motif. I find ways to mix in elegant pieces with industrial ironwork, old chippy windows, and I love ALL tufted furniture. Interesting vintage items almost always make their way into the trunk of my car after an afternoon of thrifting. And because of the exquisite craftsmanship of French-inspired opulence, I am always drawn to anything from France. The language, the wine, the food…and of course, the furniture.
My Advice for Pulling It All Together?
To take your time. Relax and enjoy the journey of developing mood boards, decorating and developing your style. Be patient when seeking the right pieces for your home. Edit your collections. Avoid the temptation of buying the first item that comes along that happens to fit your dimensions. If something isn't working, remove it from the room, and try it elsewhere in your home. Or give it away. Always visualize an item's potential, whether it's an old piece of furniture or a full room ensemble. This opens your mind to all the possibilities – even thrifted items.
And when in doubt…simplify. It's the most economical option there is when it comes to DIY and decorating! Simpler is always prettier in my book!