Easy French Press Coffee (Video)
Image credit: Coffee Secrets
We feel sooo fancy now.
I picked up a two-cup French press coffee maker, and we absolutely fell in love.
I hope you enjoyed my video of our morning coffee routine (be sure to click the subscribe button on Youtube). If you're interested in shopping for coffee presses, there are hundreds to choose from on Amazon (affiliate links included for your shopping convenience).
I am new to this, we normally use a Keurig which recently died (because why wouldn't it? since all of our other appliances did) and initially, I thought the sky was falling. For a minute, this felt more critical than having our washing machine break down.
But the silver lining?
This little two cup device saved me from my coffee addiction. The Keurig k-cups sure can get expensive.
But now. We're fancy.
We make just two cups at a time. Drinking coffee is enjoyable, deliberate and intentional.
And? We gained counter space.
Pin It: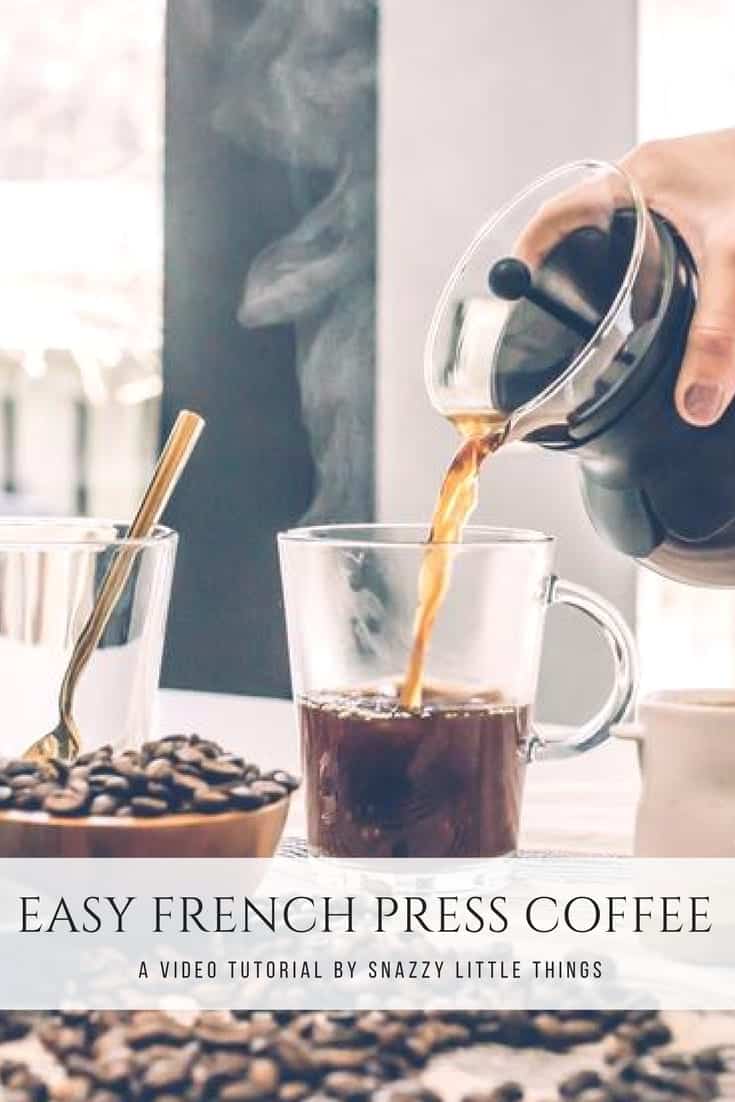 You can also pick up these cute little enamel mugs in The Shop. Grab them while they're still in stock!
Am I the last to know about French press coffee? How do you take your coffee? What's your favorite brand? I'll be on the lookout! We just might become coffee snobs :)