How to Paint a Stone Fireplace
Paint has always been my friend when it comes to giving my house a fresh, new look. When I built this house in 2005, I chose this original stone. But over time the mantel became harder to blend in with my current decorating style and appeared more like a patchwork quilt.
Fireplace, before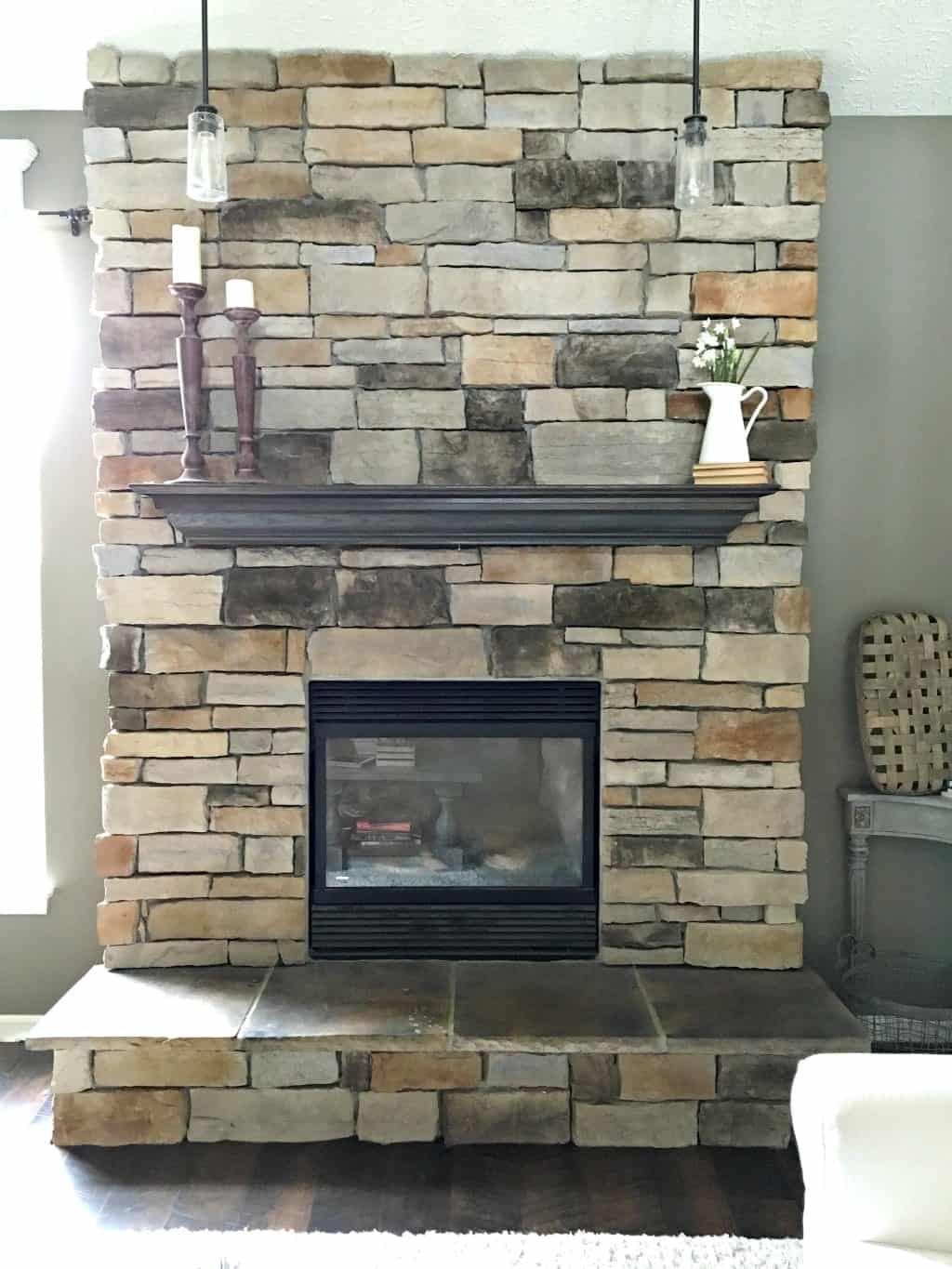 I wanted to neutralize the multicolored stones with a single color. The goal is to give my space a cleaner palette to work with when I decorate for the seasons.
How I Painted My Stone Fireplace
Affiliate links are included in this post
The only tutorials online were for painting uniform brick fireplaces, with very few tutorials on painting a stacked stone fireplace like mine. So I'm winging it a bit and hopefully can provide you with the courage to tackle this on your own.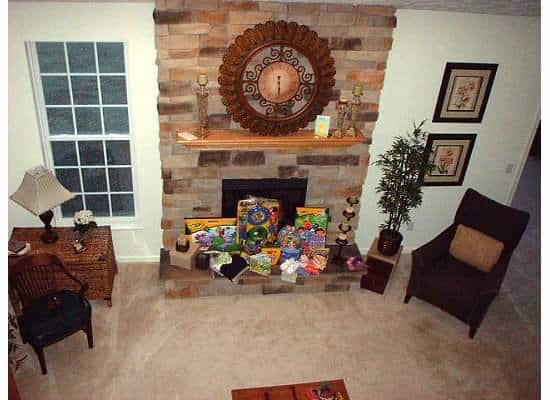 I color matched my favorite colored stone in the existing fireplace. This way it would look as natural as possible.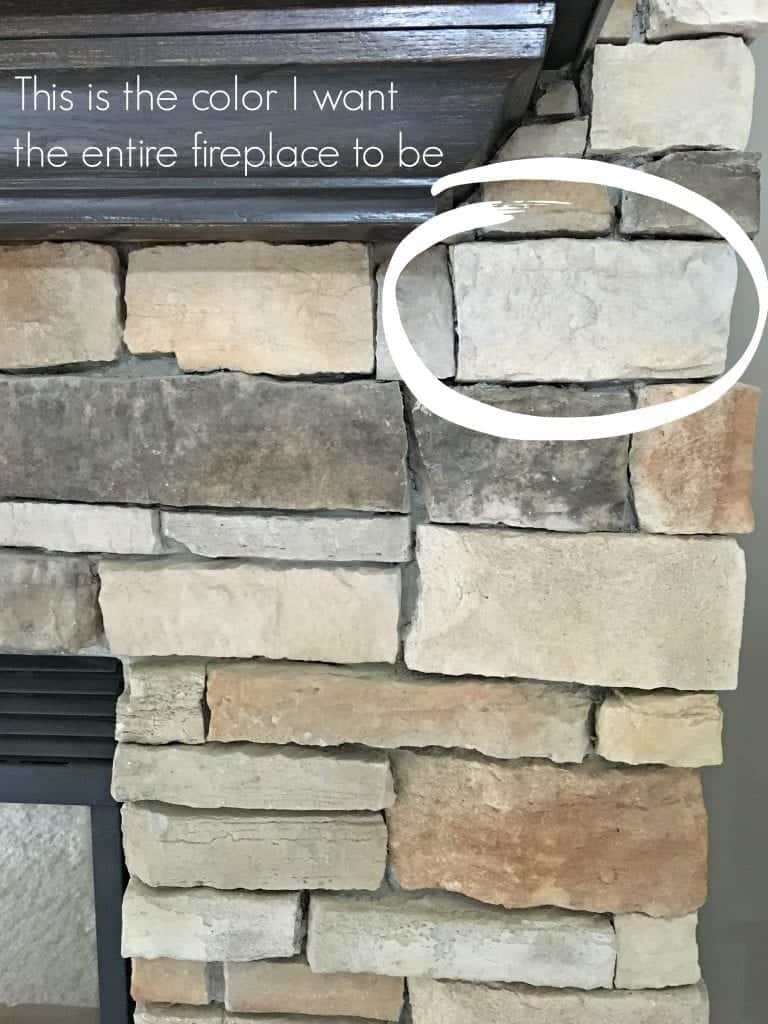 This is how far I've come, this is about 3.5 hours worth of work. The sides are finished all the way up to where I stopped just under the lights.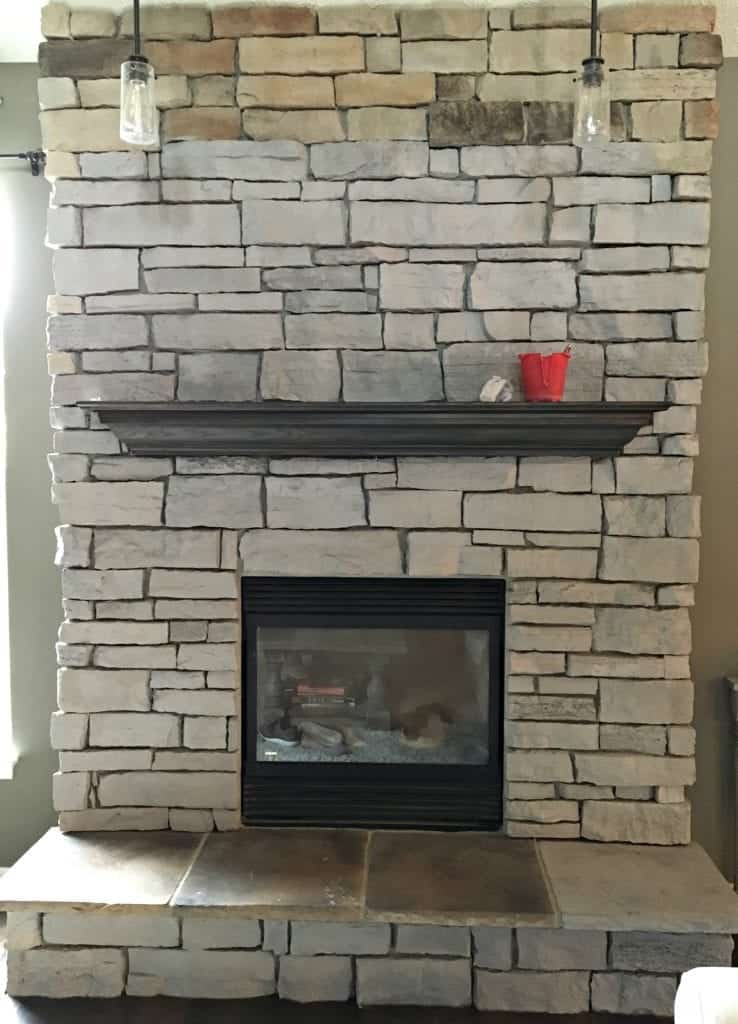 What paint to use?
I used 1.5 inch nylon brush in a circular motion along with a watered down paint similar to the consistency between milk and buttermilk, the color is Decoart in the color Grey Taupe. I only used 16 oz and this paint gave me full coverage. I didn't sponge off because I wanted the color to be consistent on all of the stones. Because stone is porous there is really no sheen. It soaks in and is high coverage.
No second step was needed since we loved how it turned out! Now I have a a pretty, neutral fireplace that I could change up each season.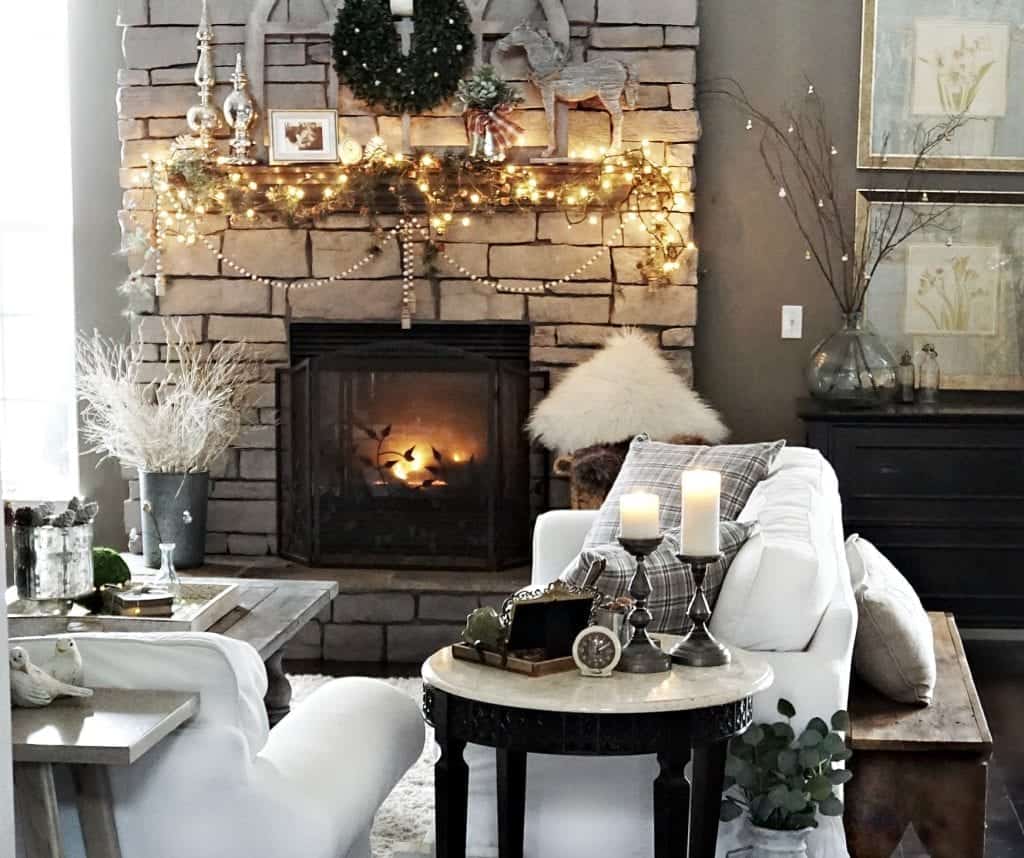 Update, we since sold this house and the new owners LOVED the color, too!