Update!!!
We've made easy for you to DIY your own window frame using our woodworking pattern that you can enlarge and take to a local printer.  This (along with a new design) will be available for purchase at our booth at Vintage Market Days in October!
Because I don't have the full-on farmhouse going on here ("cookie-cutter suburban colonial"…is that a decor style yet??) I pick and choose elements that blend well with my existing decor. I like to call it "refined" farmhouse. One of those must-have decor elements that I can't stop thinking about? That awesome Fixer Upper cathedral window frame.
You know which one I mean, this one that Joanna found in architectural salvage — and I'm sure she paid a pretty penny.
My inspiration photo below…we just wanted one small enough for our mantel.
As I searched online I could see Magnolia Home sells this version online, but it's often sold out. I also came across this article which inspired me. I loved how Laura personalized her window frame with her own finish. Since my fireplace makeover is underway I thought now would be a perfect time to do something similar, but I wanted to actually cut the frame ourselves in a custom size to fit our mantel.
DIY Gothic Window Frame
and, it's reversible!
I looked up the actual window for sale by Magnolia Home, and upon deeper inspection I could see that theirs is made of plywood. I wanted a much larger version than what I could buy online, so here is what we created:
Oversized: Mine is designed to fit my mantel — 40″ x 48″.
Reversible:  The result is a reversible window frame with a different finish on both sides.
It's Our Own Creation: We sketched this up ourselves! Much of the art in our home is our own creation 🙂
Version one…more wood grain with a subtle white wax (from Annie Sloan):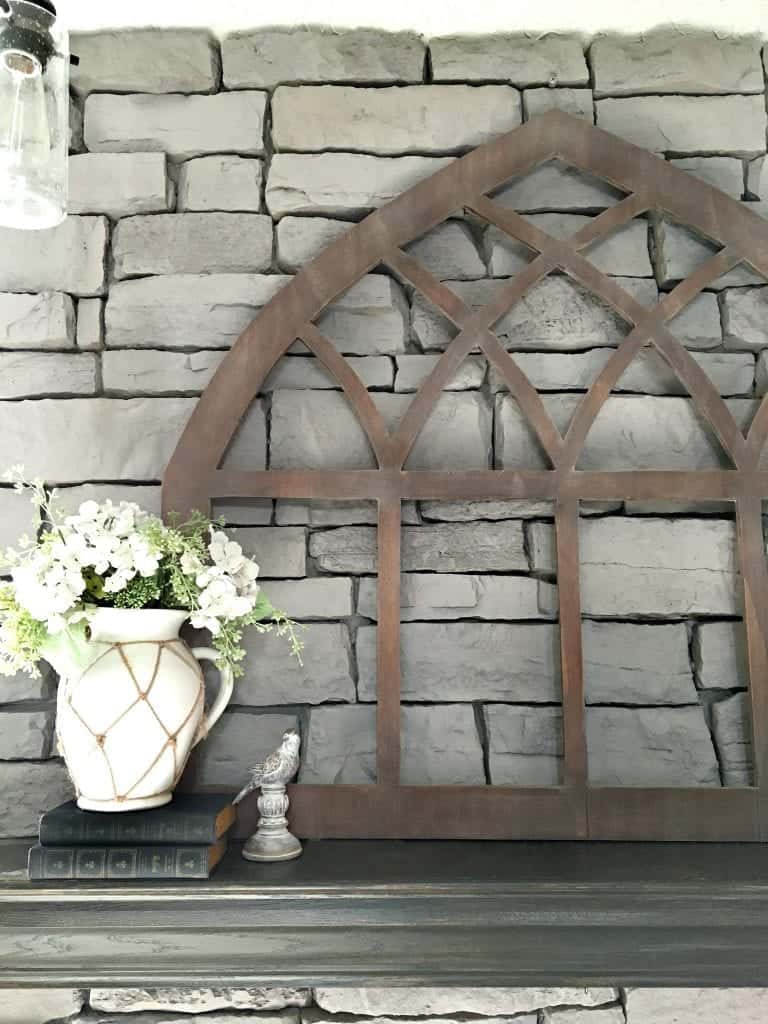 Version two…when you flip it you reveal the lighter, whitewashed version which more subtle against the newly painted stone fireplace):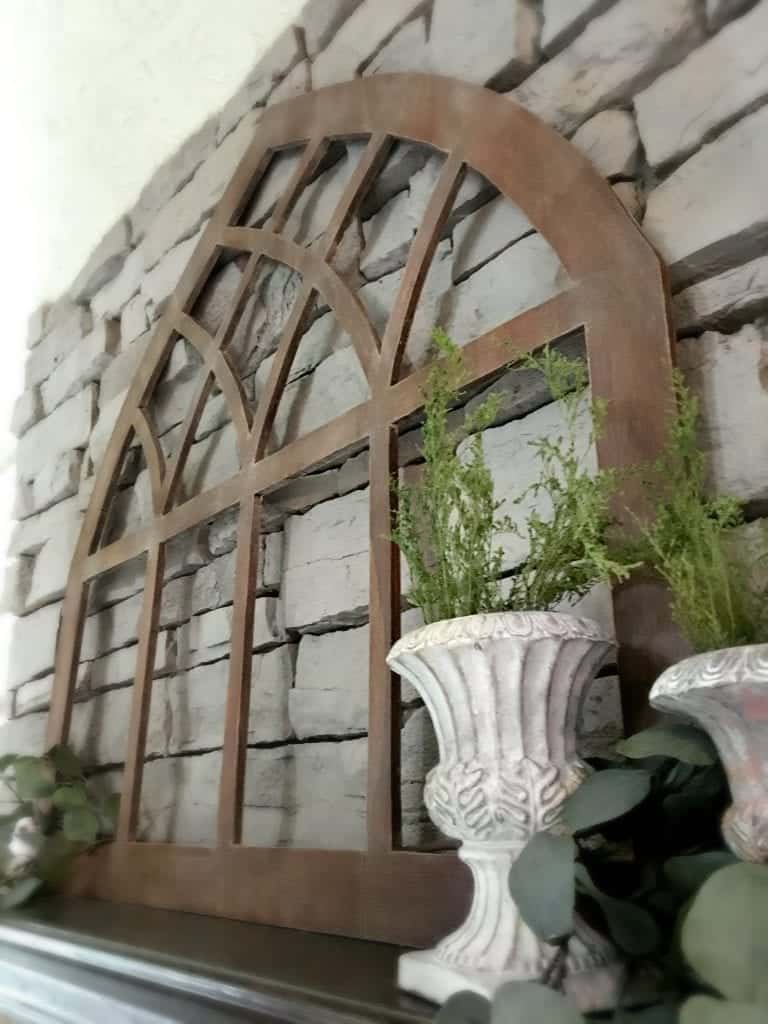 You can see from our wood markings, measuring was a bit tricky. But Mr. Snazzy made this easy for you to do at home by creating a pattern that you can print and download! He did the measuring, and I cut it with a jigsaw and added the final finish.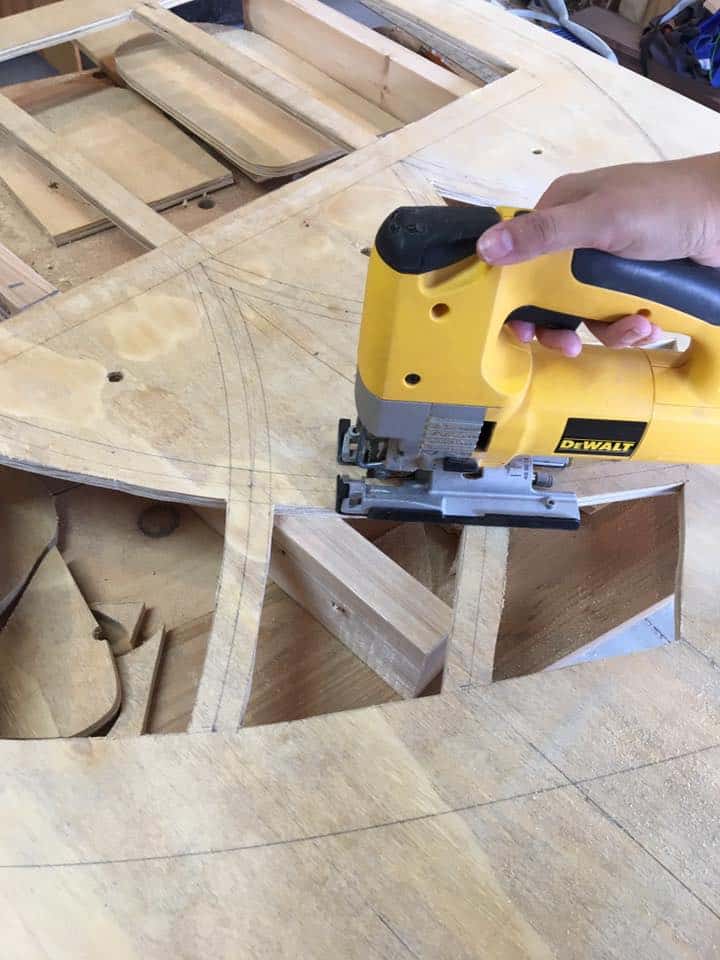 We sanded the edges using a sanding block. The final finish on both sides was a combination of Early American stain from Varathane + Annie Sloan White Wax.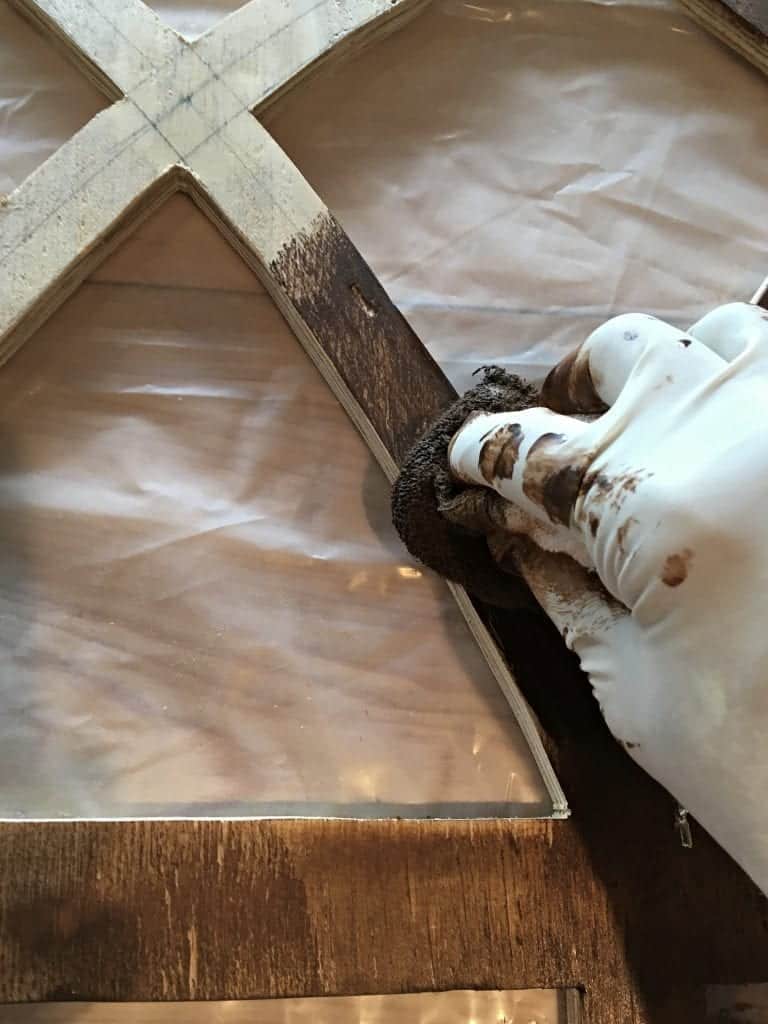 Then one side has a heavier application of Annie Sloan White Wax.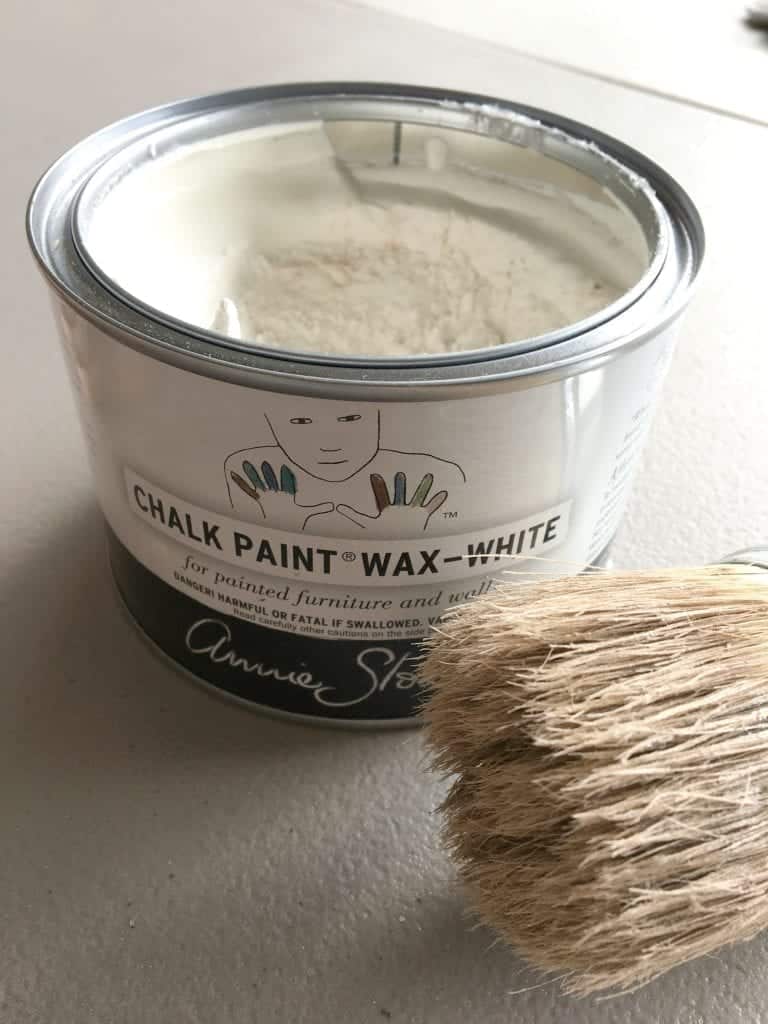 We are planning several more designs and we will probably be are selling these templates in our shop.
Download your own pattern to DIY today!