DIY Large Wall Art Using a Tapestry
Large scale wall art can be difficult to source at a reasonable price. In this tutorial I'll share how to make a frame for an inexpensive wall mural for under $50!
Tea staining is a project I've always wanted to try. The opportunity arose with a tapestry that I purchased – I expected to be more aged when I ordered it, but it didn't exactly posses the vintage vibe I had in mind. So I tried tea staining the fabric, and LOVED the results.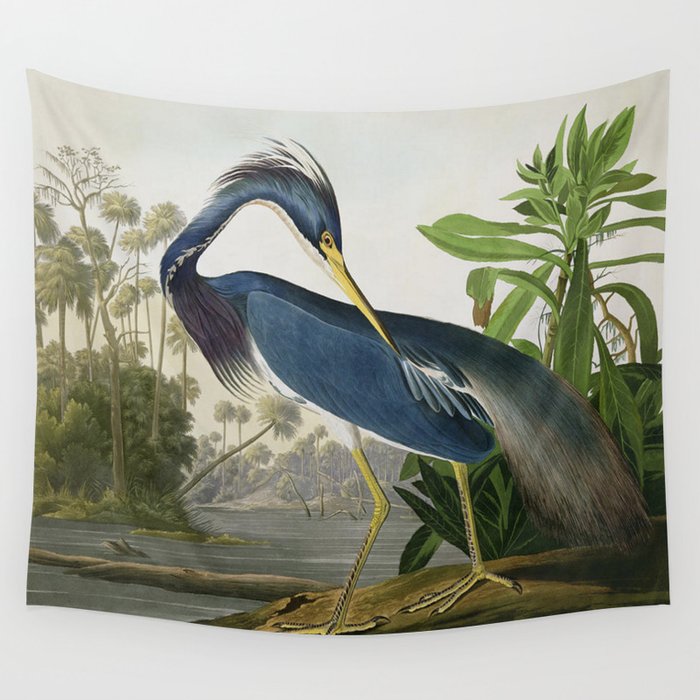 The mirror above our mantel is very practical – but I have never liked it, so I want to cover it up. The mirror emphasizes our unfinished landing upstairs. Instead of disposing of the mirror (my family likes it) I thought I could try covering it up with some DIY art.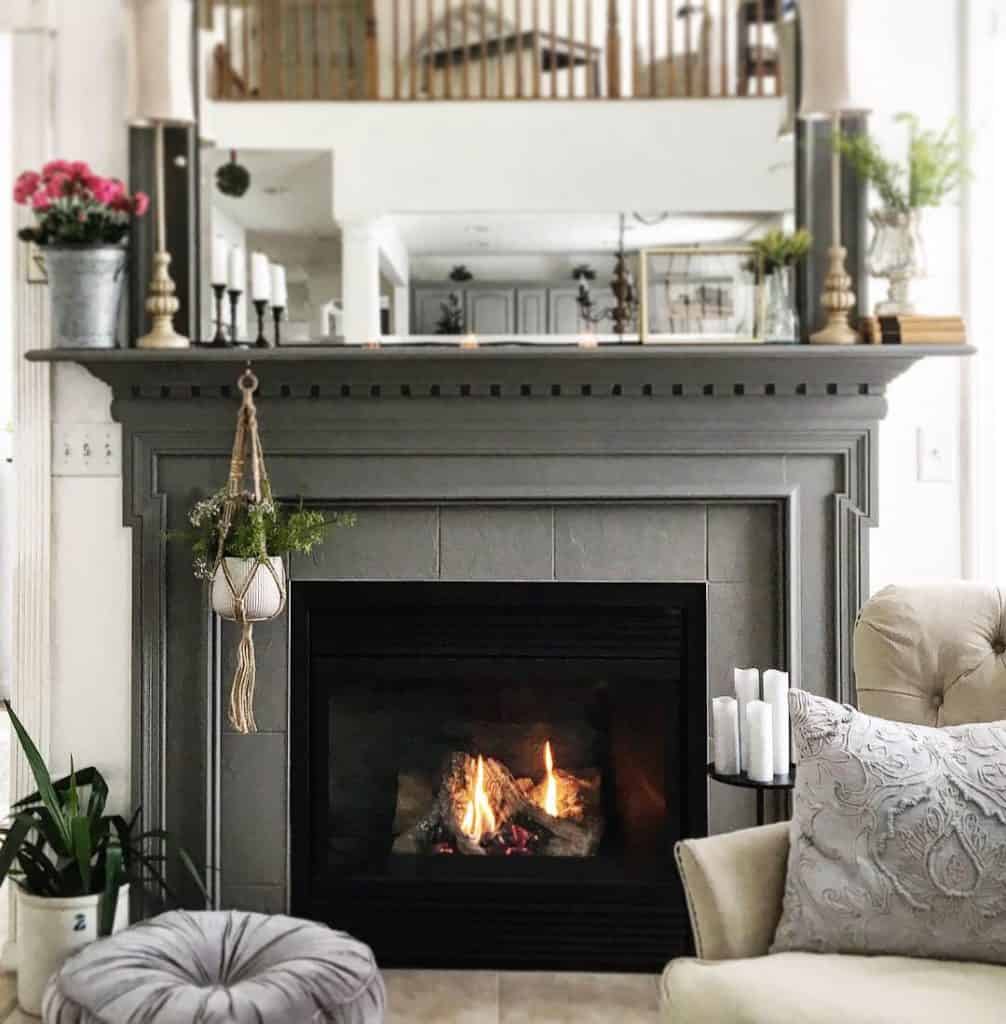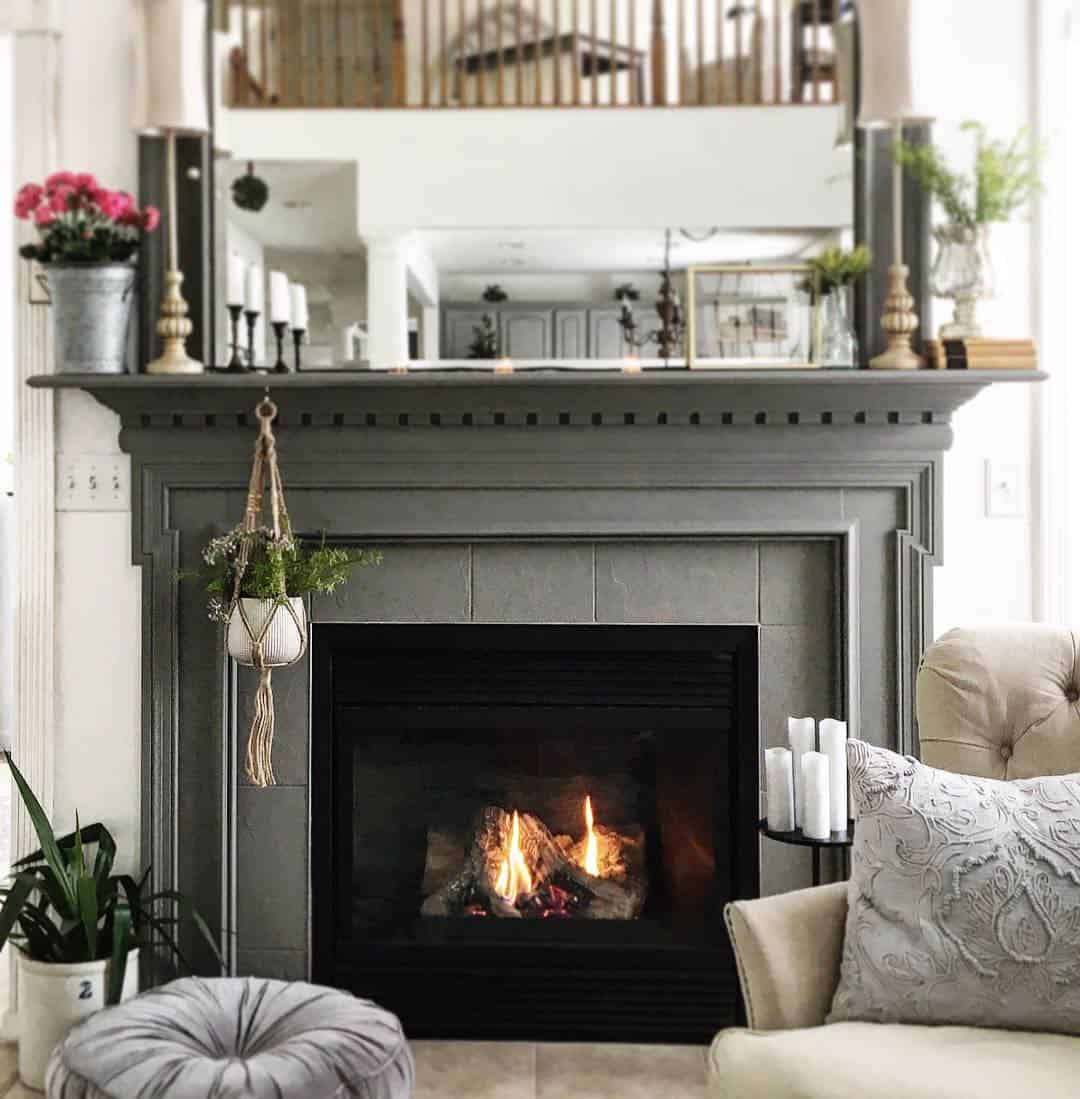 I found these tapestries on Society6 which support freelance artists. The tapestry sizing was perfect for our mantel project. But the fabric is very new, pure white.
I used about 5 teabags that I already had on hand. I did it twice, and it made the entire canvas look slightly aged. I dried it on our deck railing outside and shook off any tea leaves that got loose in the process.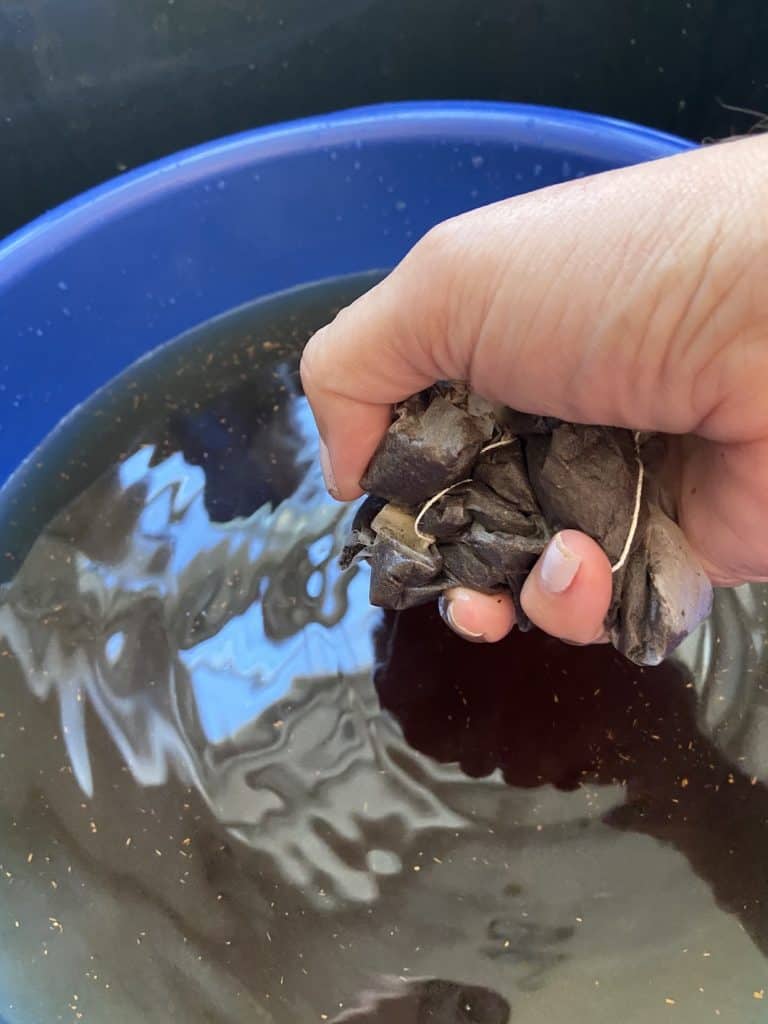 Once dry I ironed the tapestry. Then I constructed a simple frame using a Kreg jig. If you missed it, here is a quick video tutorial (I did this using a shower curtain on a previous project).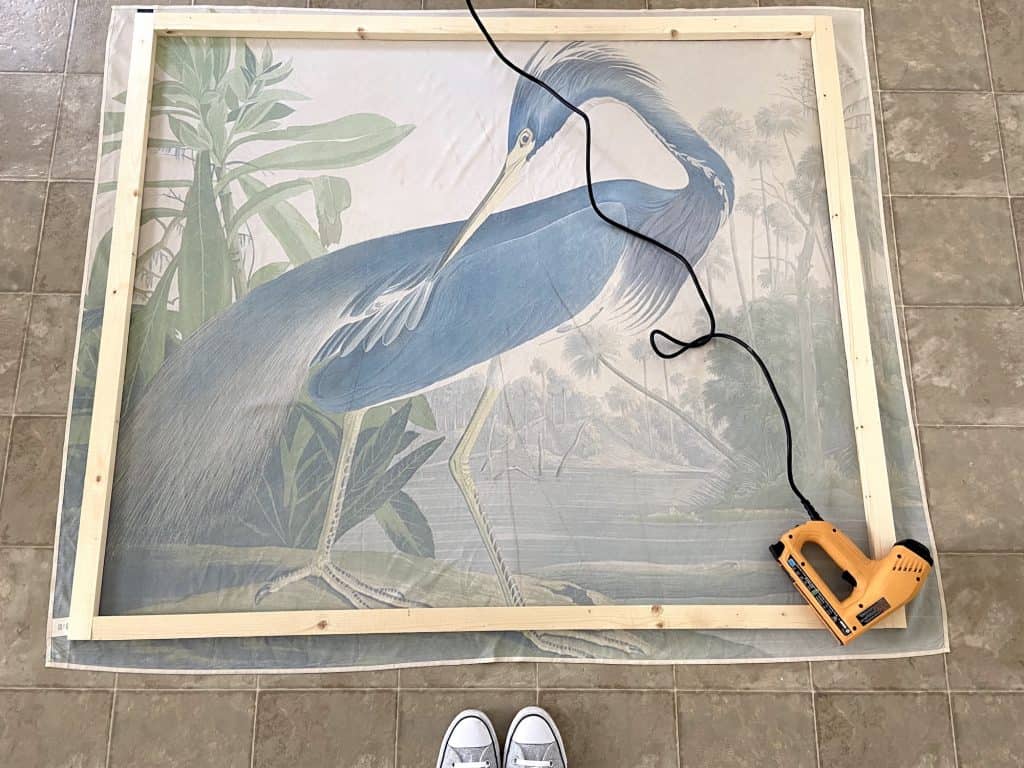 This process emulated an aged, vintage vibe! But once it was up, my family missed the mirror :)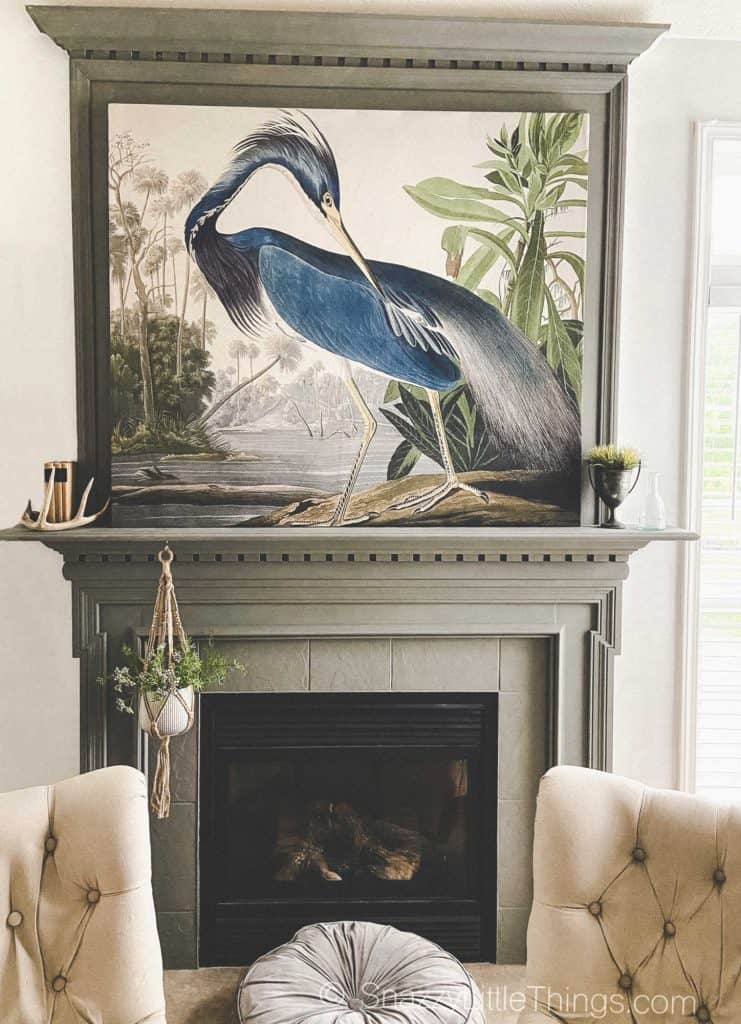 If you need inexpensive art, this cost under $50, and it's almost 55″ x 60″! Not bad for oversized art!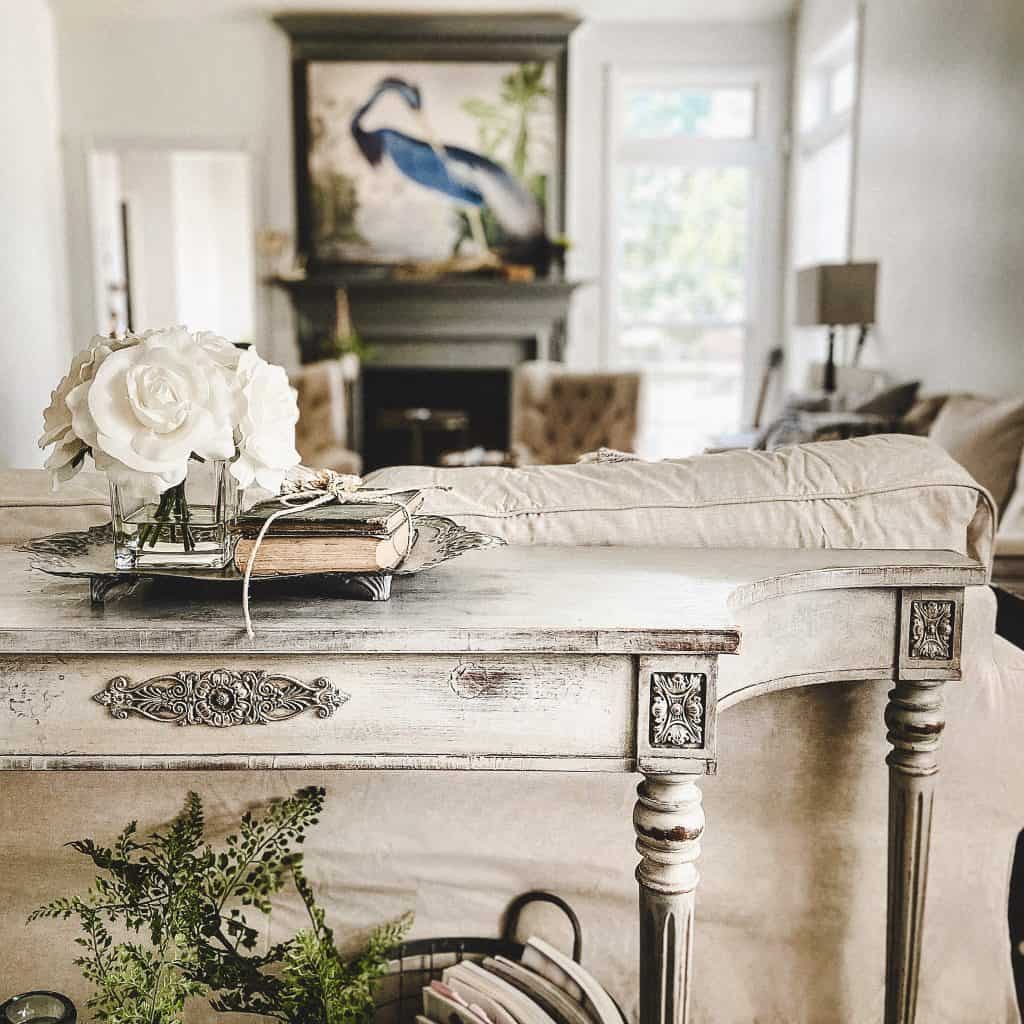 Thanks for following along…and if you missed it, be sure to read more about our basement accent wall (the art may end up in the basement at some point, too!)