Free Printable: "All That We Behold"
---
"All That We Behold…" – Free Printable
Lately, I've been teaching myself Photoshop. As DIY and decor blogger, trying new things and being self-taught is part of the gig. Through this process I've come to realize that I can make my own fun, kitchy art….especially if I'm working on a simple vignette for the holidays. So I create this printable, "All that we behold is full of blessings…".
A quote by William Wordsworth.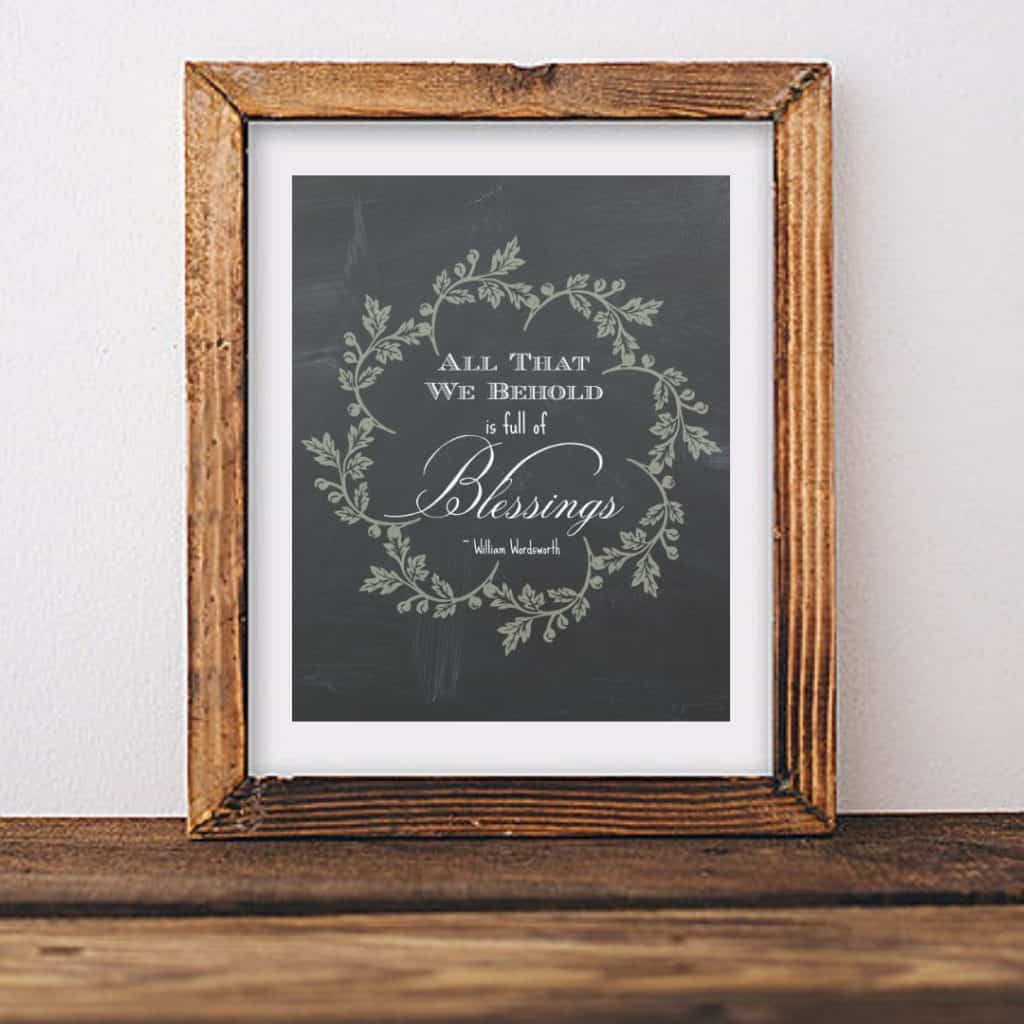 Do you like to create your own art? It's kind of become our thing…rarely do I purchase art from the store anymore, because I always know (deep down) that I could probably make it myself.
Hope you enjoy!
Cheers!