---
"All That We Behold…" – Free Printable
"We create beautiful things. Sharing craft, DIY, decor & woodworking tutorials. Tips & tricks that make your creative conquests a little easier."
Lately, I've been teaching myself Photoshop. As DIY and decor blogger, trying new things and being self-taught is part of the gig. But for some reason Photoshop has been extremely daunting. As I start to dabble…I'll share my creations with you. But hopefully you like some of what I come up with but it's a learning process.
You might not know this, but I really dislike shopping, so purchasing artwork that's seasonal is simply not on my radar. I realized that I can make my own….especially if I'm working on a simple vignette and I need just the right touch of something to reflect the current mood or holiday. So I create this free printable, "All that we behold is full of blessings…" to do just that.
A quote by William Wordsworth.  Download for FREE by becoming a subscriber, you will instantly have access to this, and all of my free printables, and old catalogue vectors.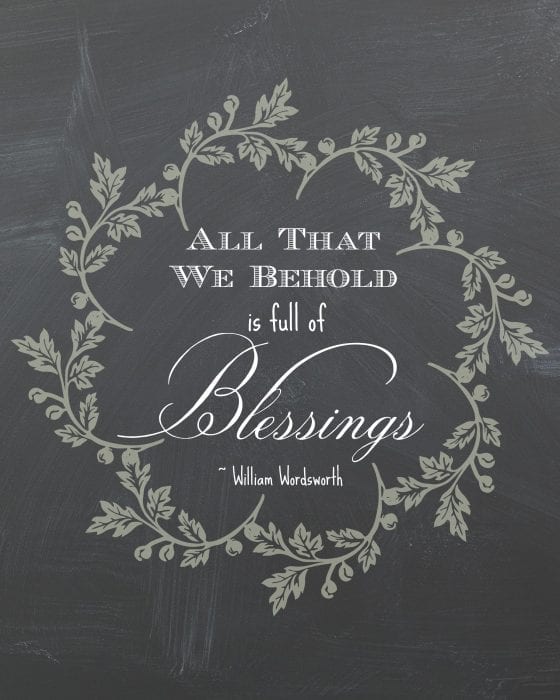 Do you like to create your own art? It's kind of become our thing…rarely do I purchase art from the store anymore, because I always know (deep down) that I could probably make it myself.
Hope you enjoy!
Cheers!