I was compensated with free paint for this post. All of the opinions expressed and the creation of the "S" are my own.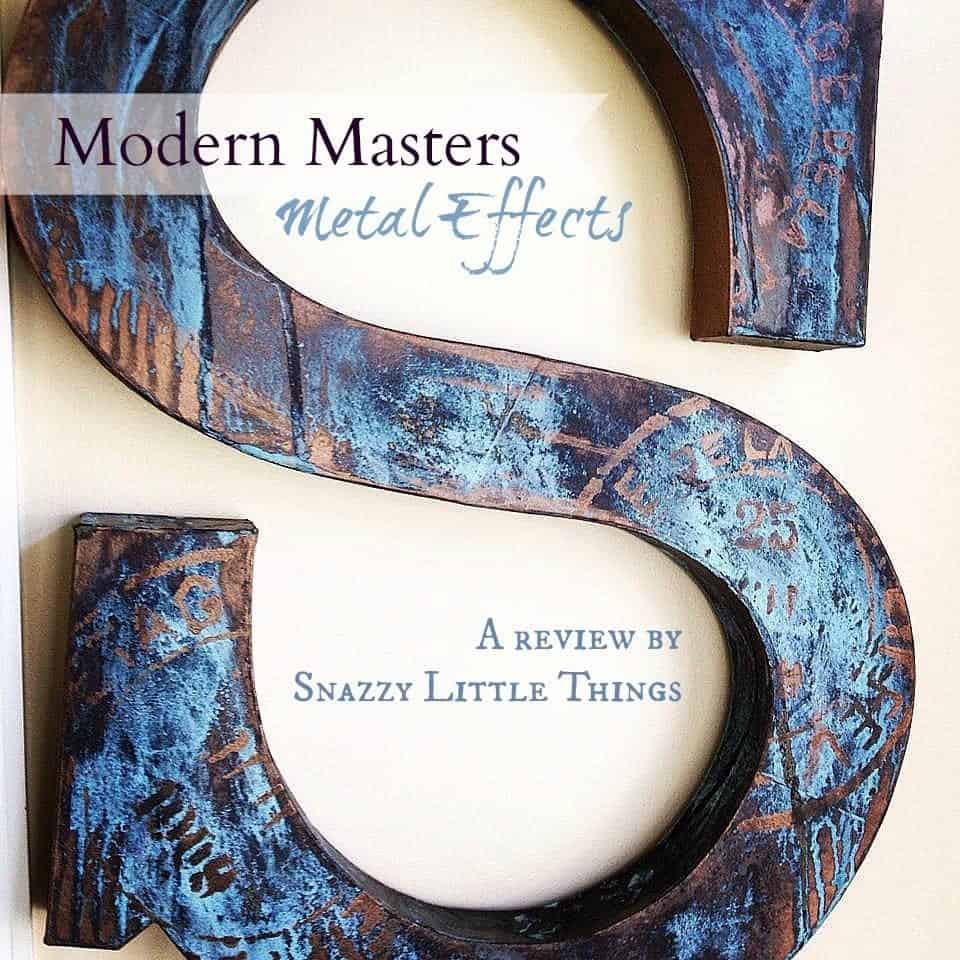 I love variation of color, depth, imperfections and flaws. Mixed media and grunge are right up my alley. And as much as I try to maintain a not-too-edgy, respectable, suburban home–my inner urban city girl comes out in the form of edgy, grungier DIY projects.
When I witnessed the effects that you could create using Modern Masters Metal Effects…I HAD to give it a try. I got lucky and met the nice people at Modern Masters who knew my blog and they agreed to send me a starter kit. So the only thing standing in my way was my lack of expertise. I felt lucky to review a product that seemed so complicated, and they trusted me to give it a try.
I picked up this "S" from
JoAnn Stores
in the paper mache section…it stands about 2 feet tall. (So yes, this can work on paintable paper as well!) I was originally picturing something elegant to put on a mantel during
our wedding reception at the French House
. My theory on wedding decor – buy things that you can reuse later to decorate your house. So I thought this could look really fun in our basement after the wedding was over.
To see all of my DIY vintage wedding posts, click here.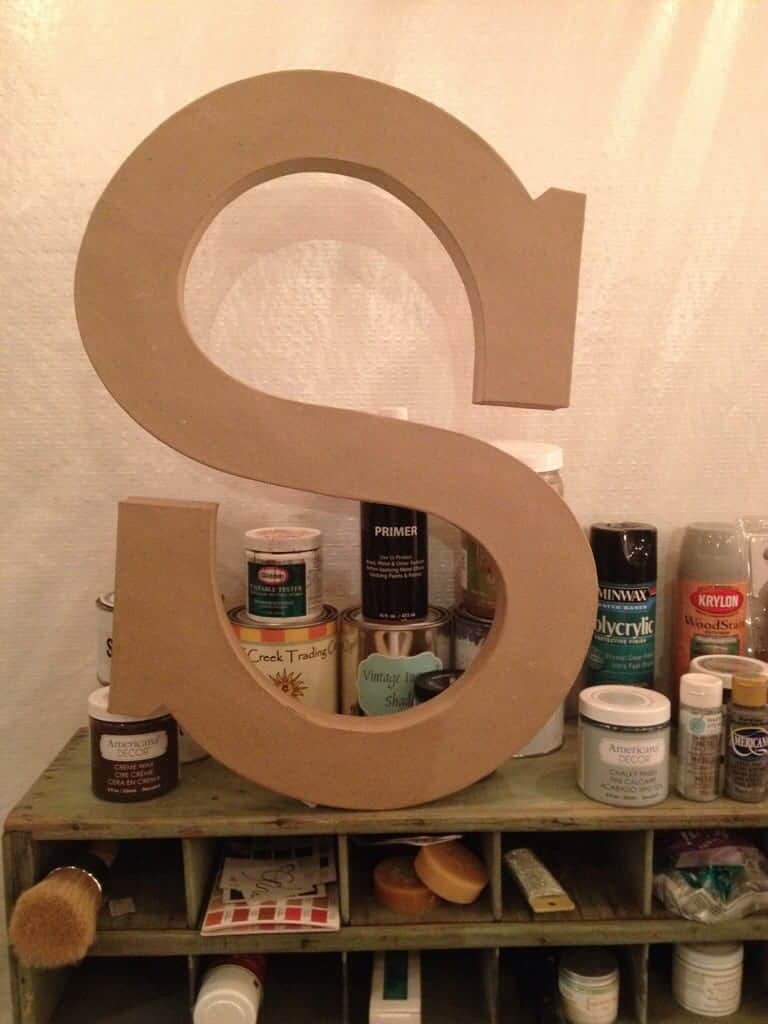 Step 1: Apply a coat of Metal Effects Paint (on the "S" I used Bronze Paint)
Apply Metal Effects Paint (Below) and leave it wet! Don't let it dry or the effect won't work.
Once I have a wet paintbrush in hand – anything is possible. I walk around and start painting everything around me. During this impromptu painting frenzy I snapped a picture. Here I am applying the Bronze reactive paint on
Tim Holtz
paper on a different project. Just one coat is all it takes: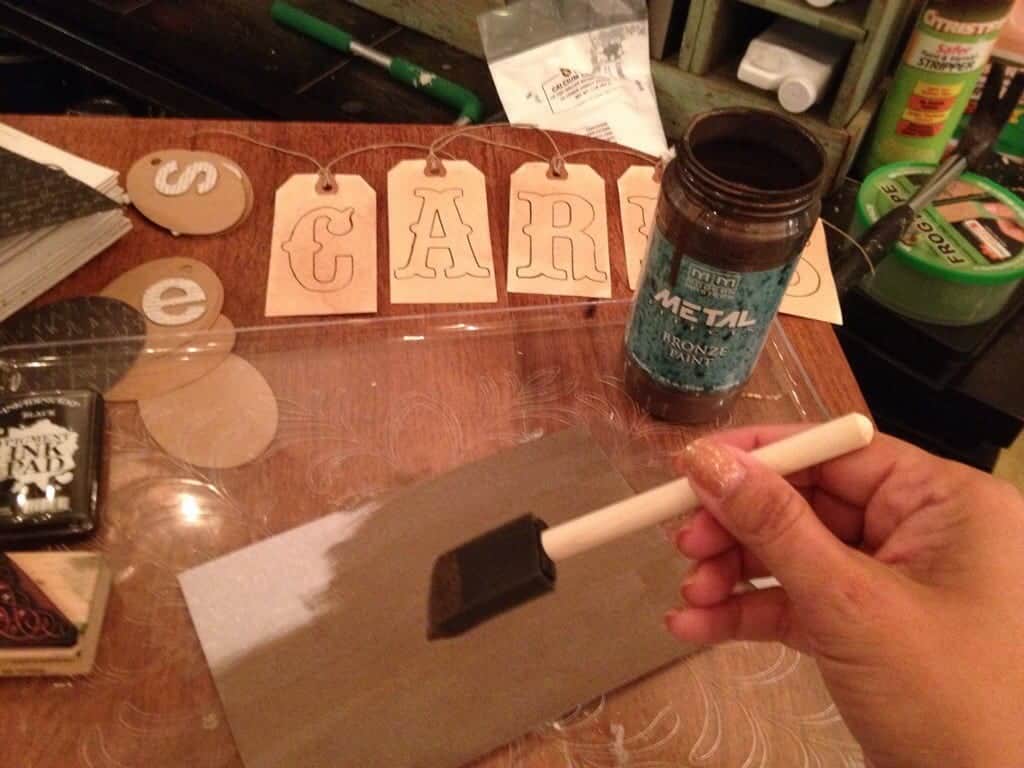 Step 2: (Below) Spray on aging solution WHILE PAINT IS WET!
Love the Blue Patina. You can
purchase it here.
and it comes with a spray bottle. Make sure you wear gloves when applying.
Step 3: To get the effect below, I simply sprayed on the Blue Patina, then set the "S" upright, allowing the drips to run down the front of the letter. (Of course, with paper towels catching drips on the floor). It took about 5 minutes to start seeing a reaction, and about 40 minutes later, the blue aging took over.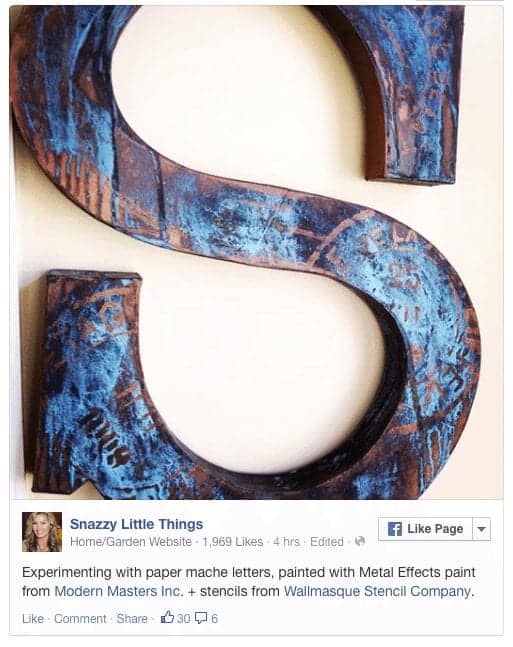 Step 4: Stenciled
It's subtle, but you see a faint image of a vintage stamp on my "S". I simply went back overtop of the metal effects with the Bronze Paint (used in Step 1) with a stencil that I purchased from
Wallmasque Stencil Company
. It's it lovely?
*****************************************************
My Experience as a Newbie to this Product:
Let's establish that I am new to using this medium, and while I consider the "S"a success, another not-so-successful project preceded this one. Blame it on user error. The results are very different 1) if you lay a piece flat and don't let the aging solution run down the surface and b) if you use the Primer (normally step 1). So you have to know the medium well (and I am an eager student). So I'm working on smaller projects. I love the product and it's potential and determined to become a "Modern Master".
Tip:
I skipped the
Metal Effects Primer
on the "S" and I have loved the results. But this is all personal preference, right?
Here is a past project WITH the Primer first. It looked very orangey to me, which I was going for more of a rich brown. By not laying it on it's side, spraying made the effect looked as if the item had been rained on.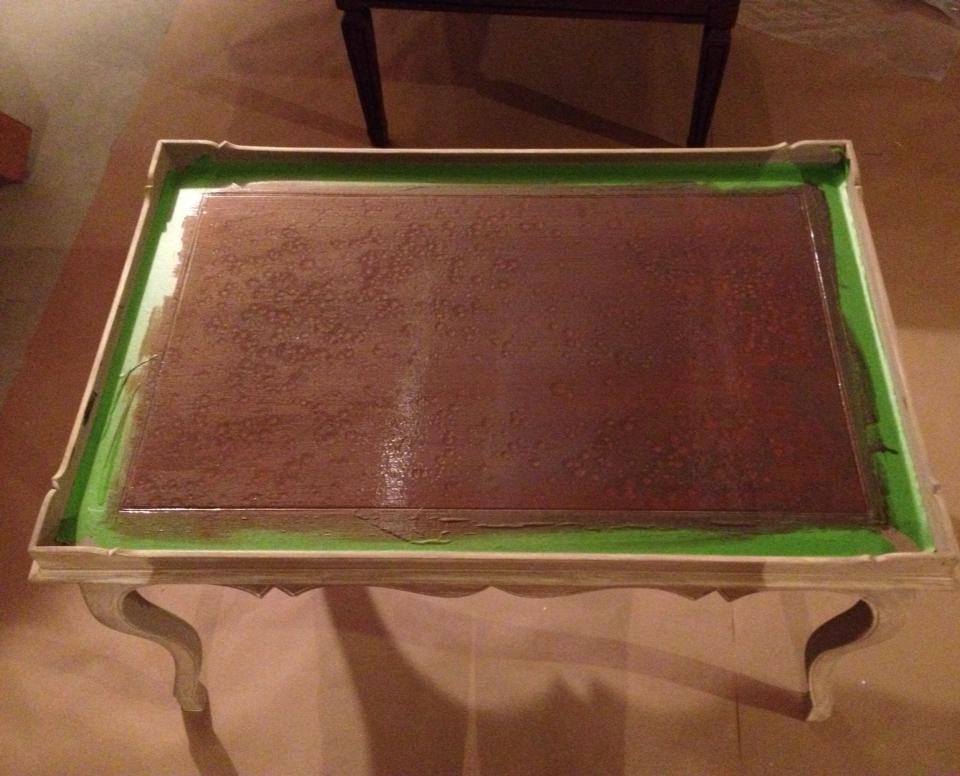 Although watching it transform was fascinating.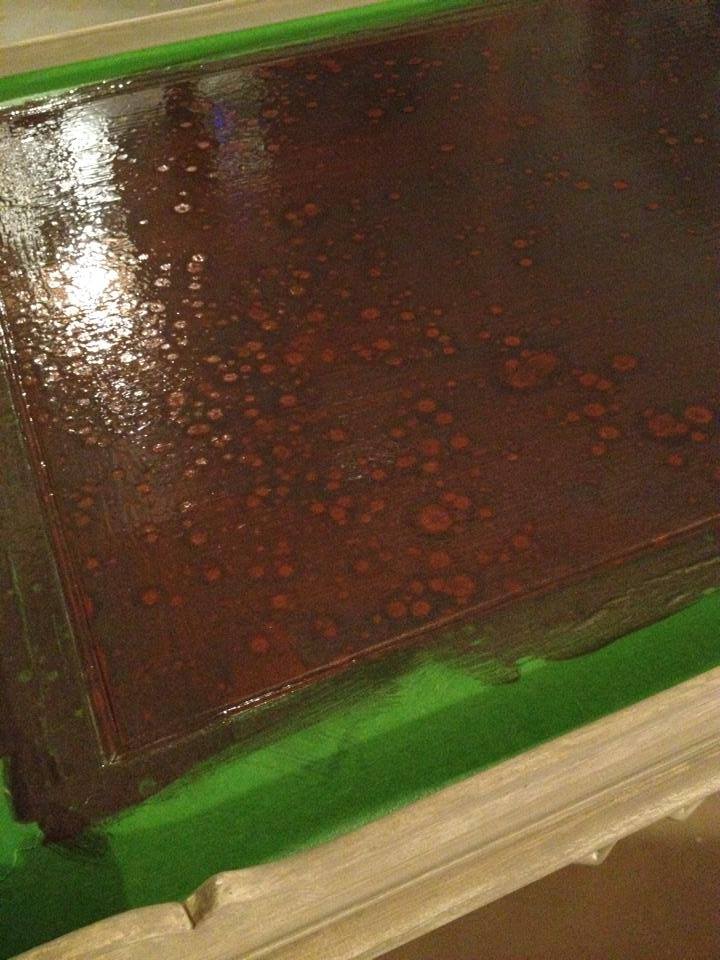 So bear with me as I teach myself how to use this stuff. I still have a lot to learn, and I owe Modern Masters a big "thank you" for trusting me as a new student to their products.
More crafts and wedding projects to come!
Cheers!