Upcycled Table with Decoupage
As you know, I LOVE transforming furniture with mixed media and decoupage.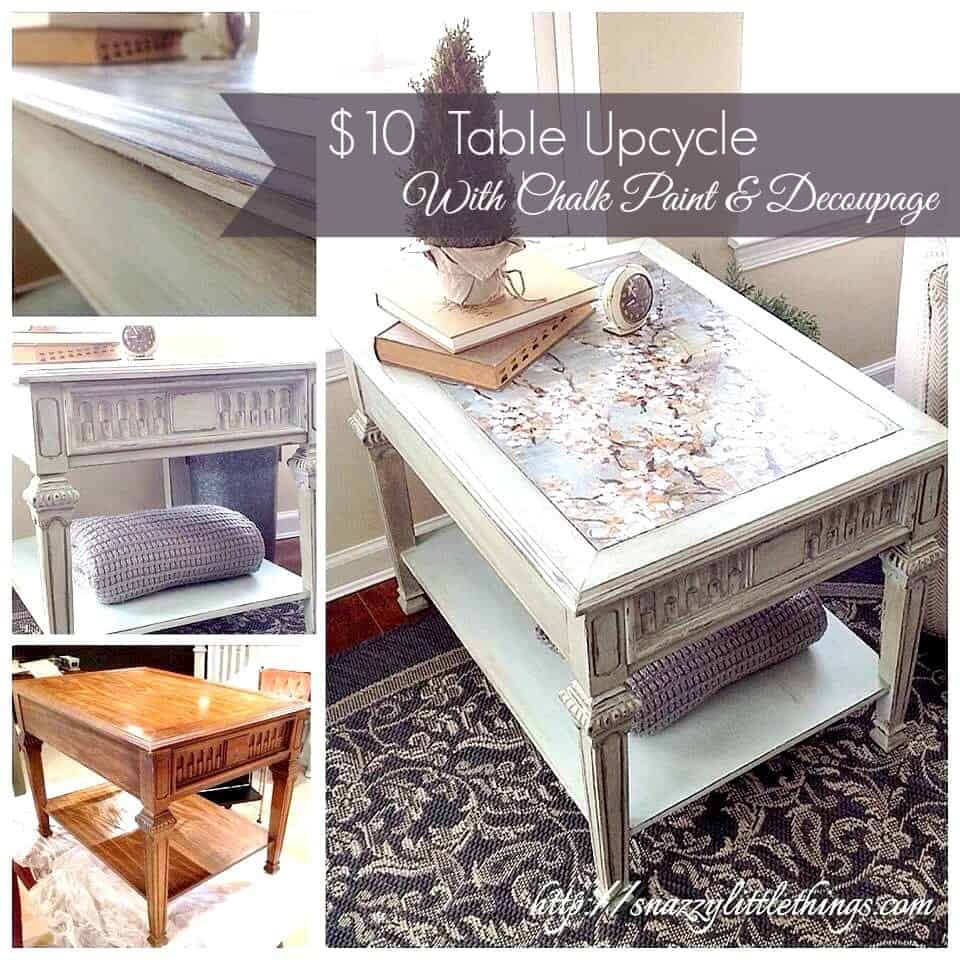 So every time I run across these tables at a thrift store (or in an old barn in -10 degree temperatures), total no-brainer. I simply buy it. Why? Because it's a quick turnaround project and gives me instant gratification…and I already have a plan.
So here is that plan:
Since I've done a similar tutorial before, (see my previous project) where I struggled with mod podge AND paint…please refer to that post for more details.  This project was much smoother than the previous post.
Are you a modpodge expert? I'd love to hear from you…what tips and tricks have you learned in working with this medium?
Here is a table, before. I found this from a former antique dealer who was liquidating their inventory: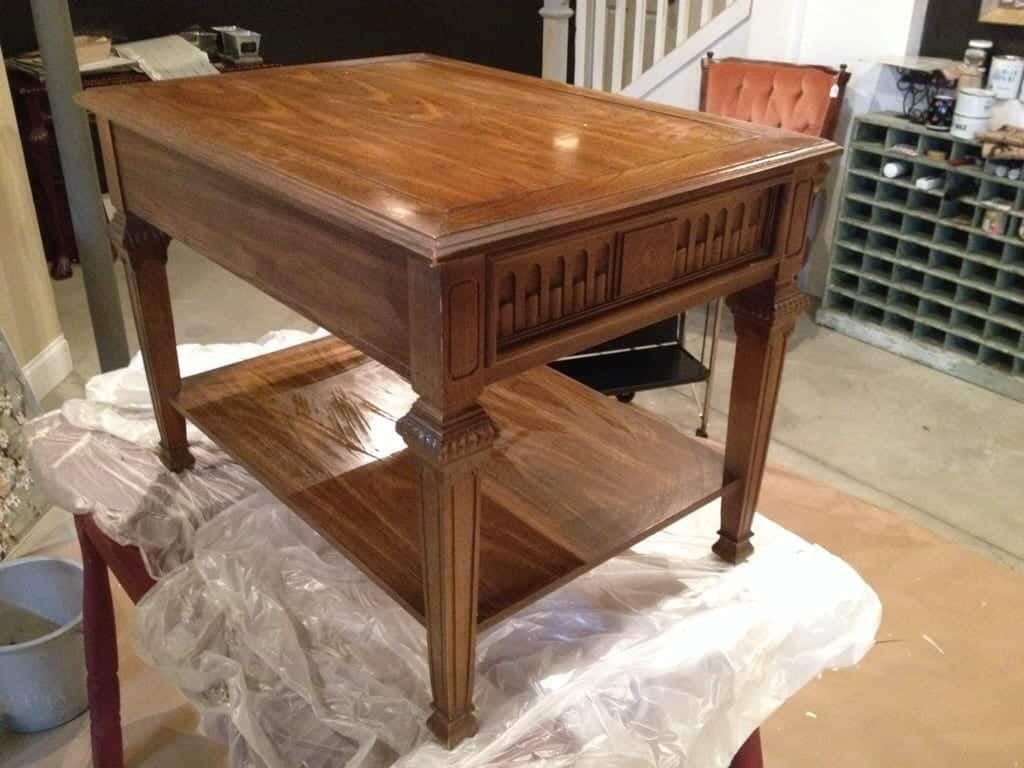 And the best part? It was only $10.  :)
Applying a mixture of Annie Sloan Old White and Duck Egg Blue (I painted the underside too):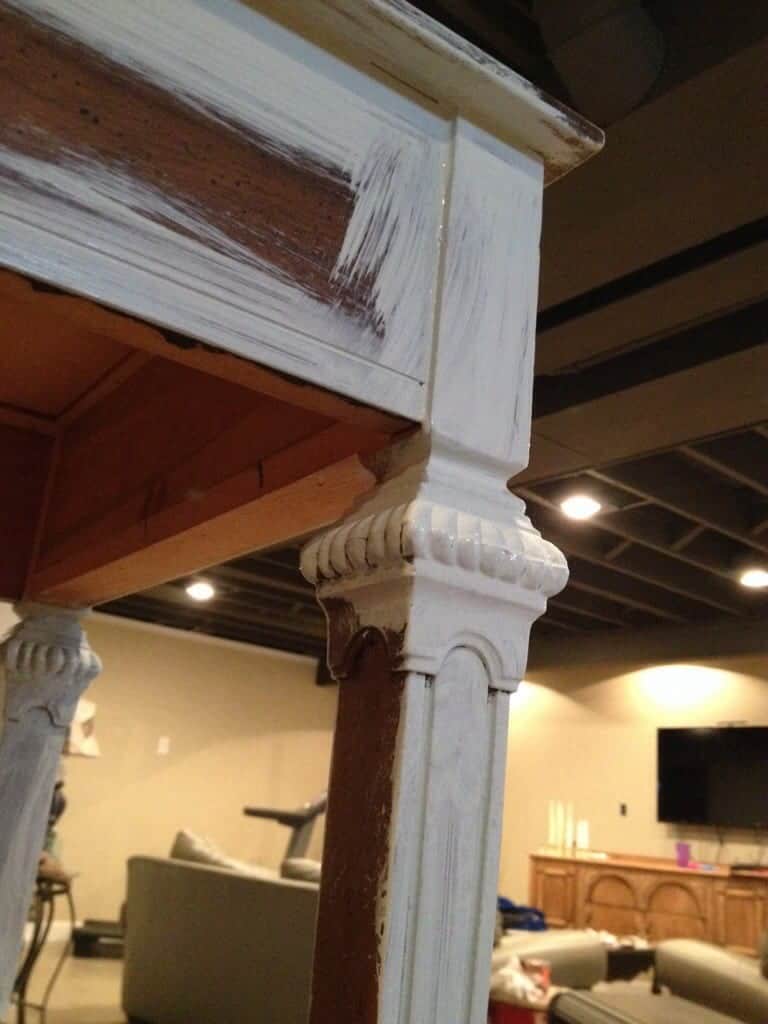 "Wet Distressing" means you take a wet cloth and distress the edges of the piece. A much cleaner way to distress as compared to sanding, less mess…especially for indoor projects. Believe me, you'll thank me: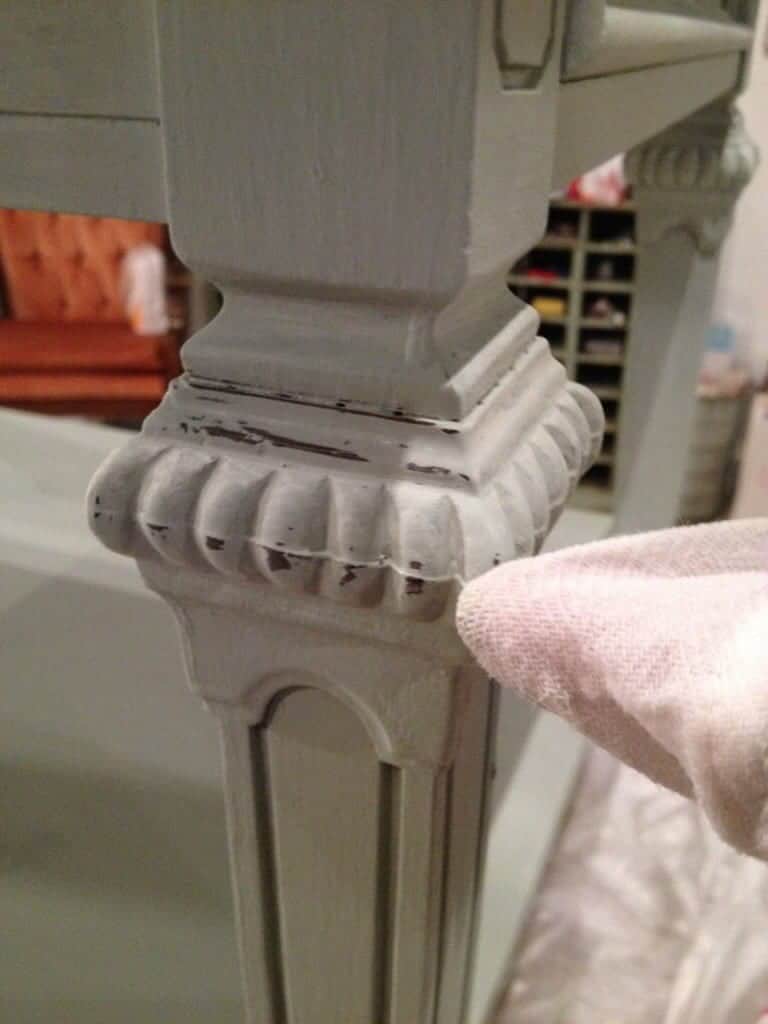 Carefully wet distressing edges to bring out and highlight the lines on this piece: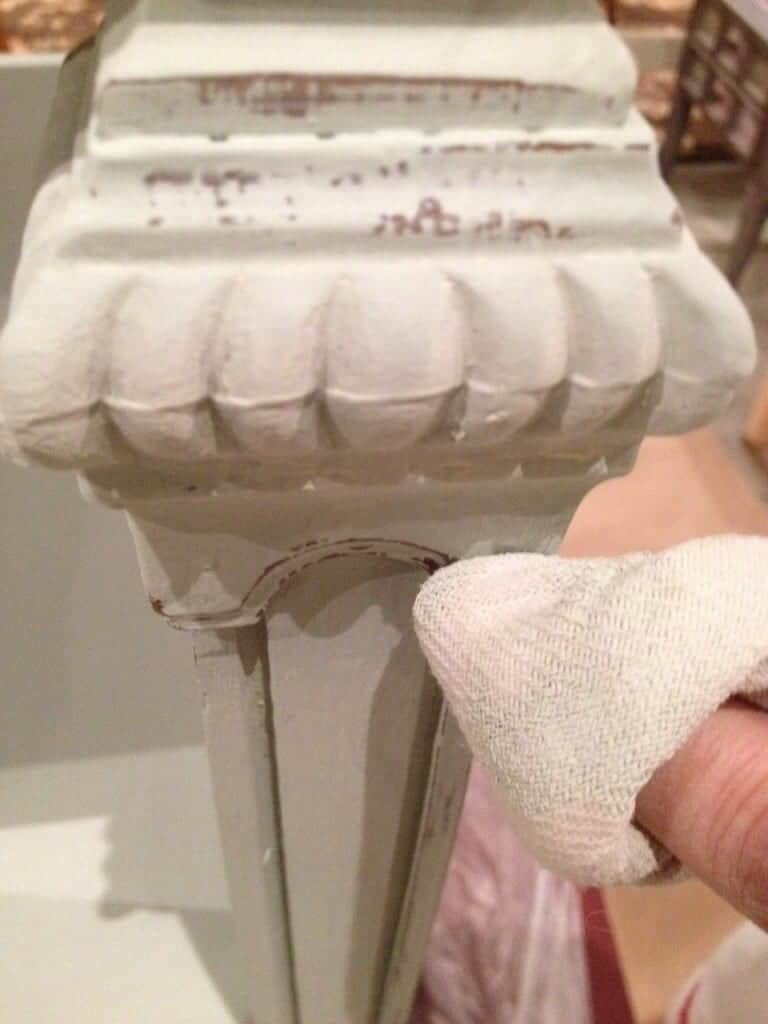 So I picked up some poster art from the craft store that I thought would look nice with the colors. Before I applied the image to the top I made sure I had some essential tools on hand. You have to work quickly with this medium. So I will share a few tips.
You need:
A wallpaper roller to smooth any wrinkles.

Mod Podge: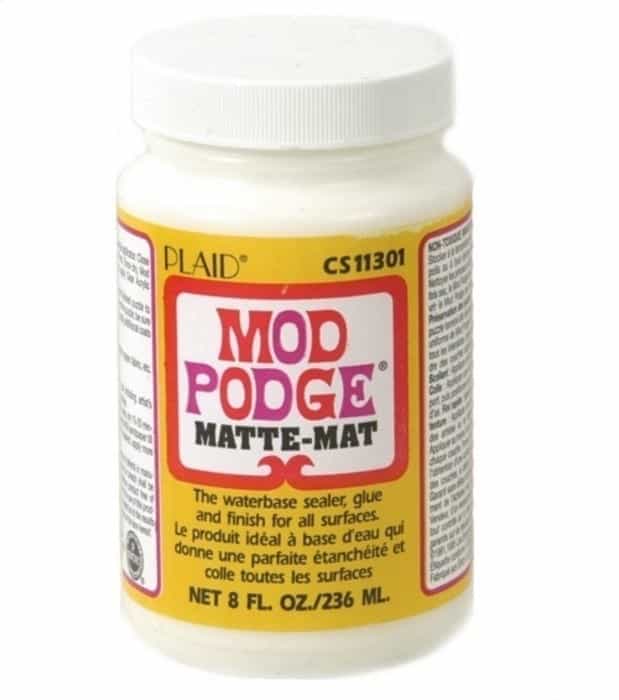 A brush that doesn't shed fibers into the medium.

And once again, because I've done this type of project in a previous tutorial, I'll just share pictures of the process.
I think this might be one of my favorite furniture flips yet.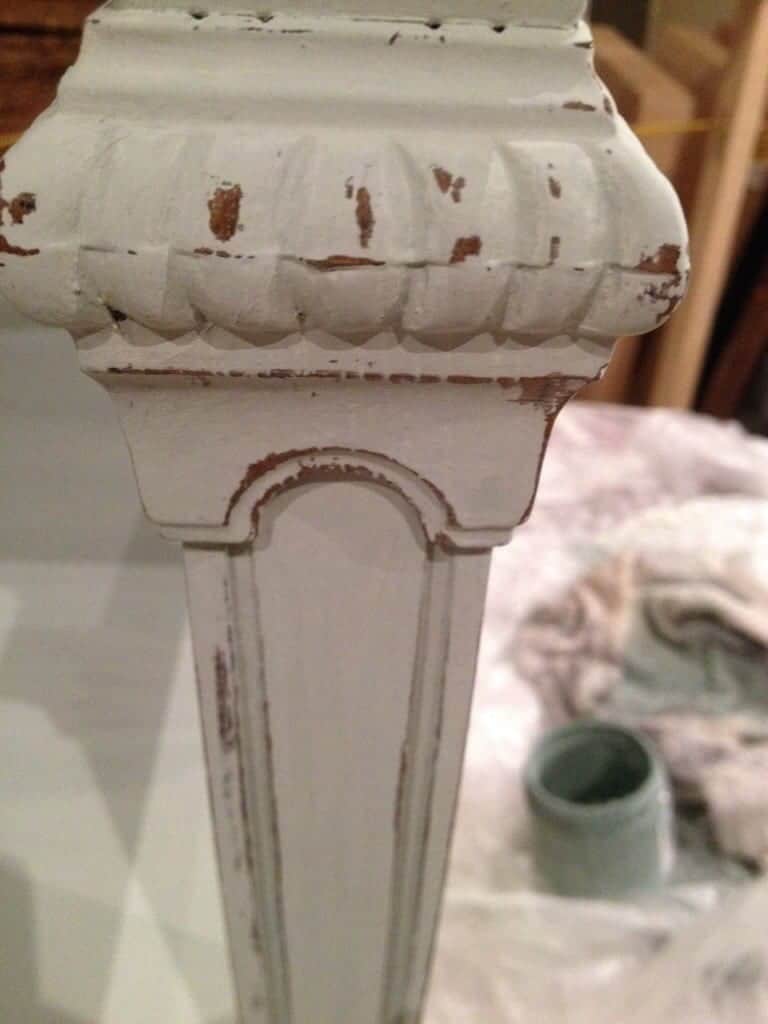 After I applied the Old White / Duck Egg Blue combo….I watered down some French Linen and created a "wash".  Then highlighted clear and dark wax all over the painted areas.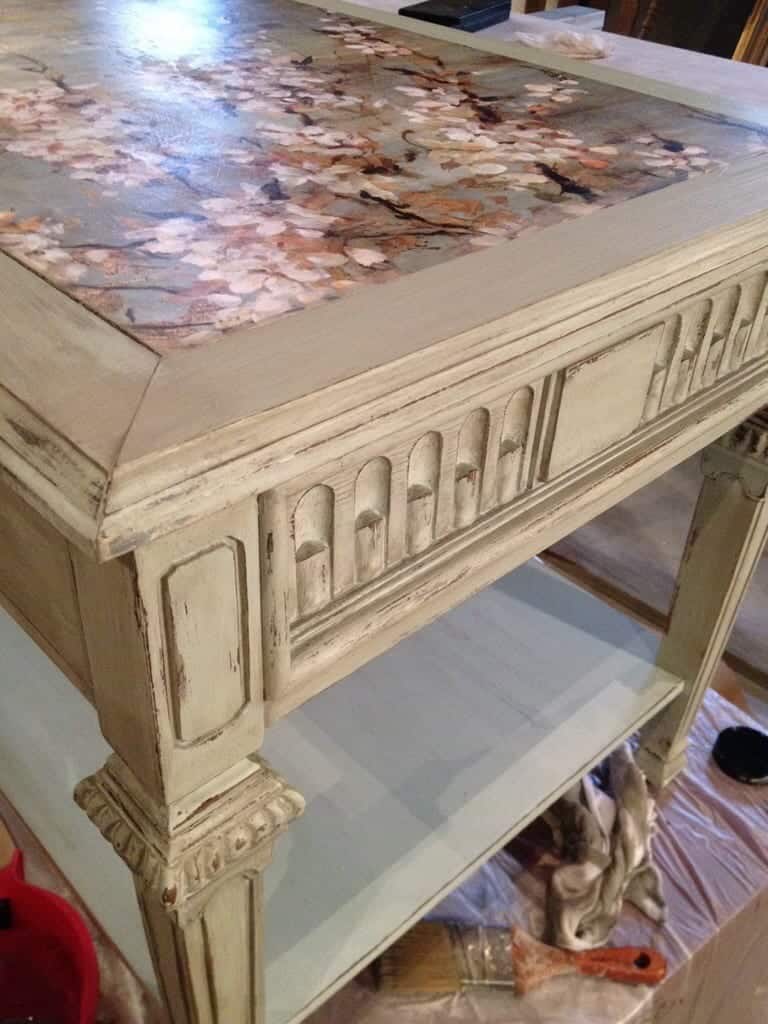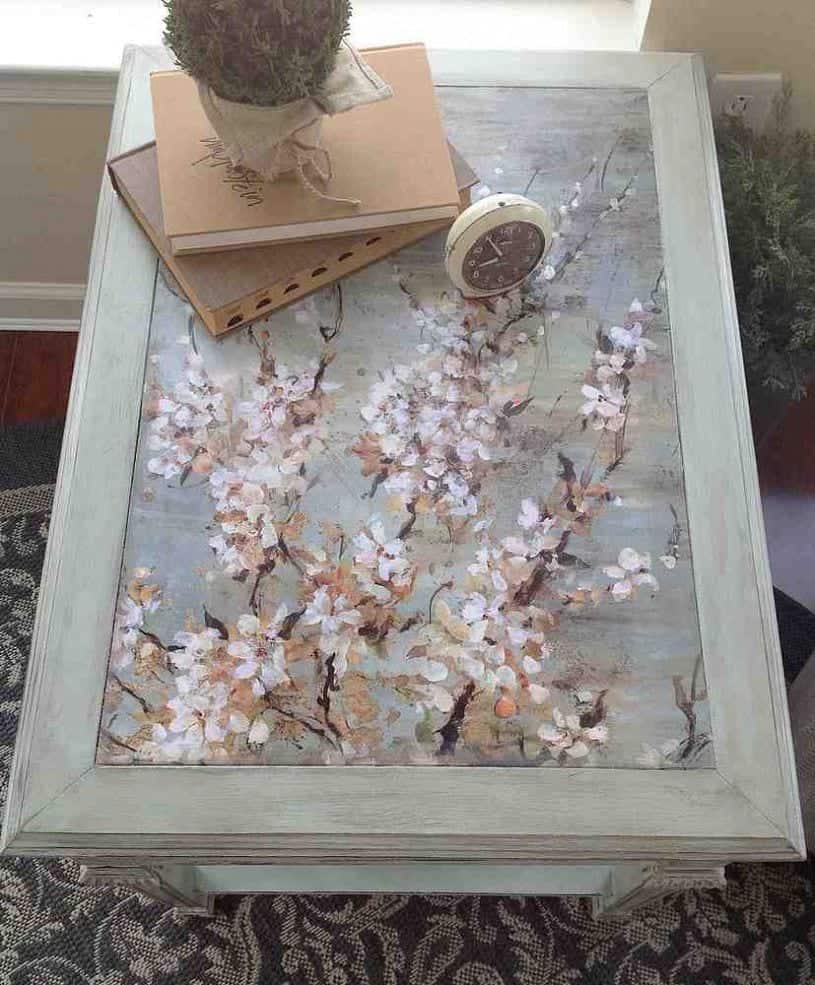 Here is the final result. And being stuck in the brutality of this midwestern winter…this table definitely makes me start thinking about SPRING!