The Sunroom
hover over the image to reveal links of similar items, affiliate links included in this post

Sunroom paint color: Kendall Charcoal by Benjamin Moore // Flooring: Pergo Outlast+ Molasses Maple
Here I'll share the various looks our sunroom has had over the years.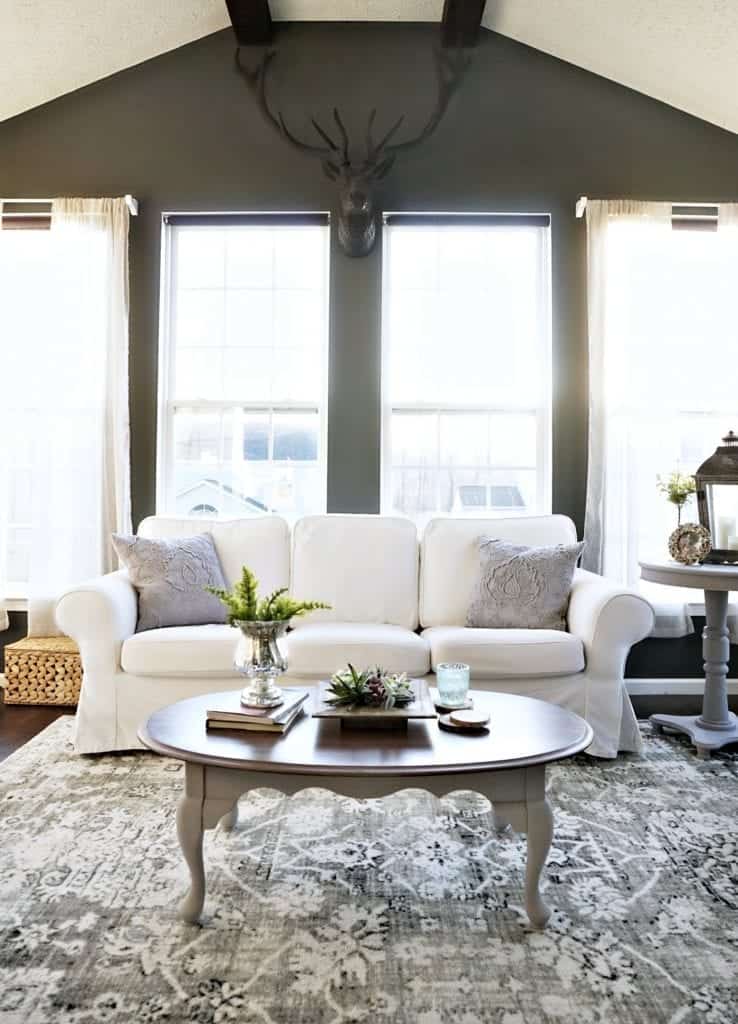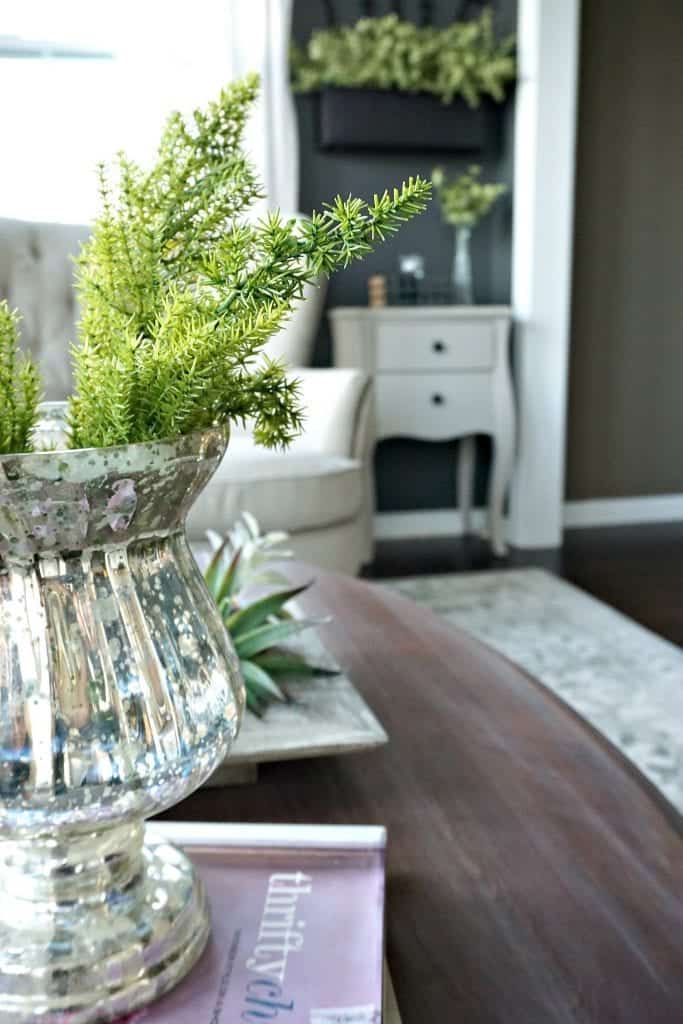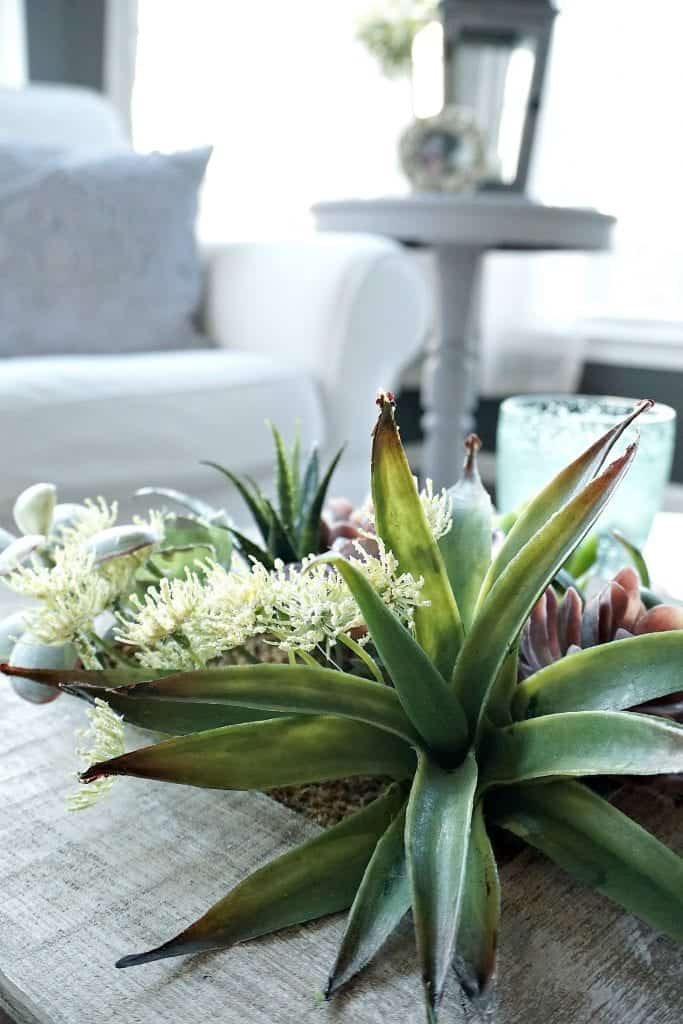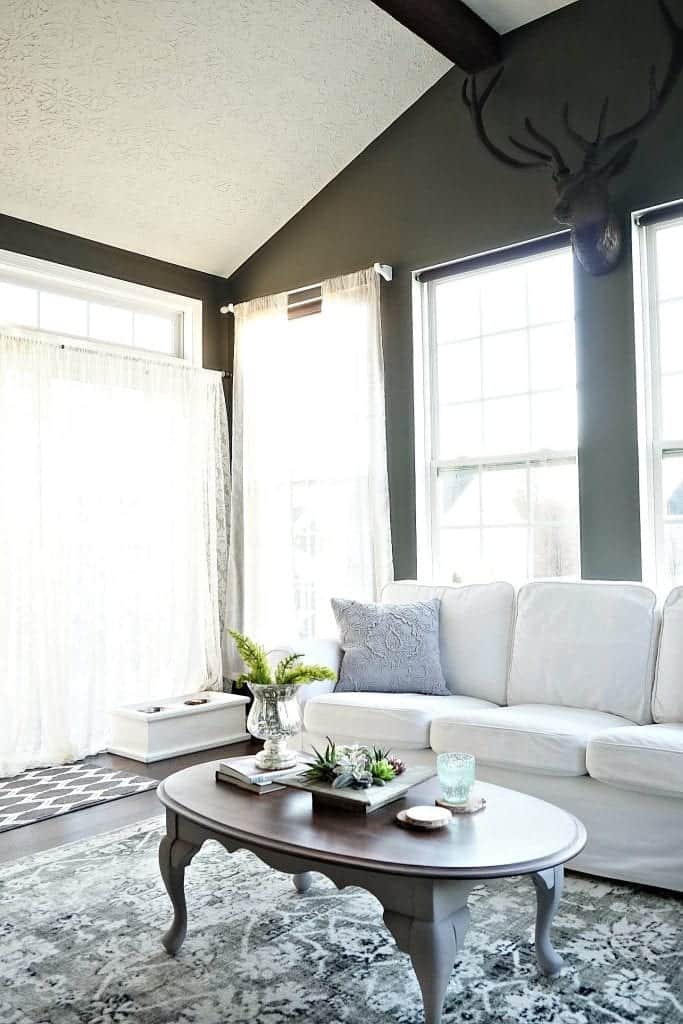 In 2016 I painted our sunroom a darker color for a change of pace.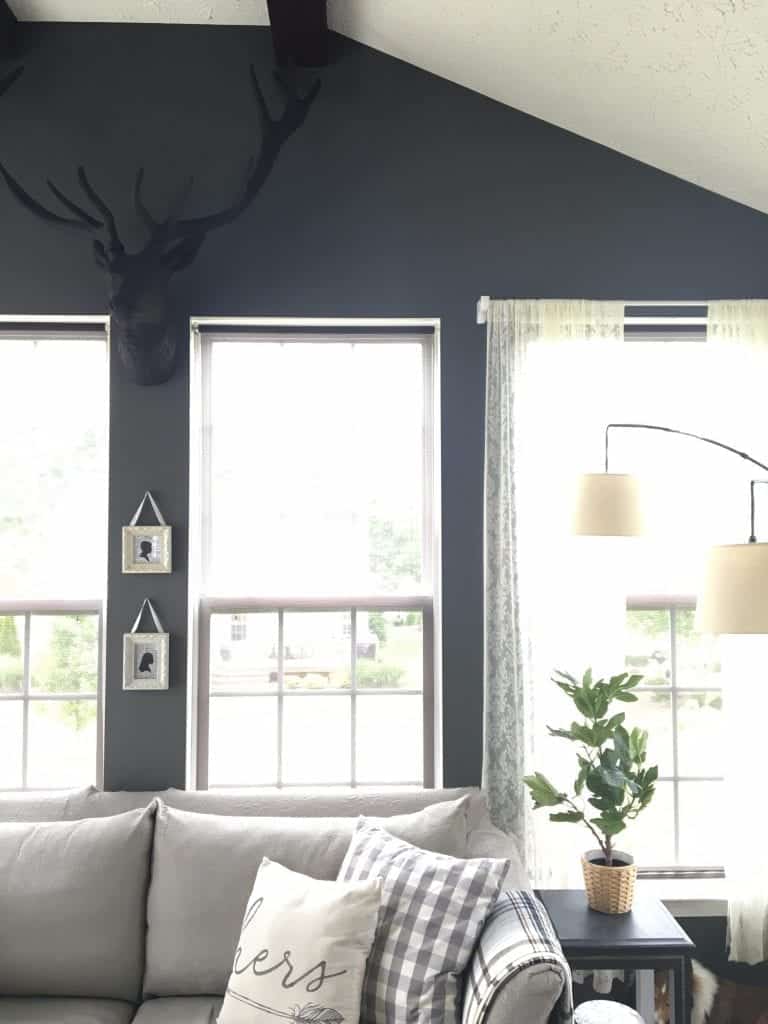 The wall color is Kendall Charcoal by Benjamin Moore, and it gave me a good reason to use our lace curtains that were used as decor at our tent wedding reception. I love to create dark & light contrast, which seems to be working really well for me.
Before we had an old couch that we eventually sold.  Below is how it looked before I finally replaced it.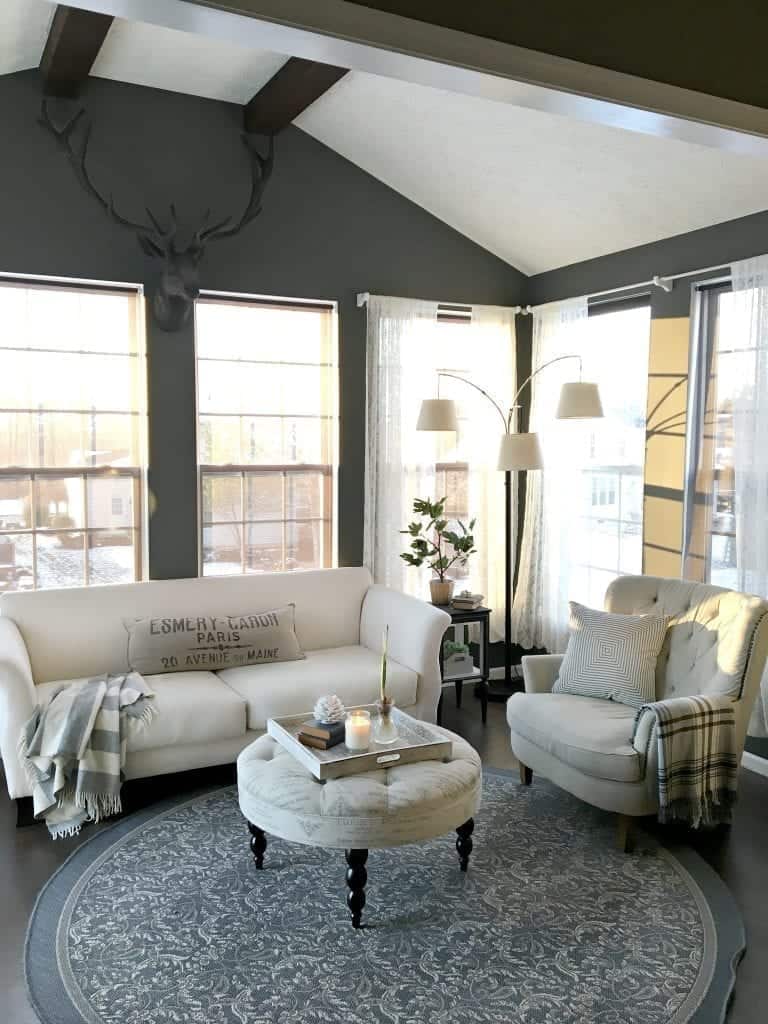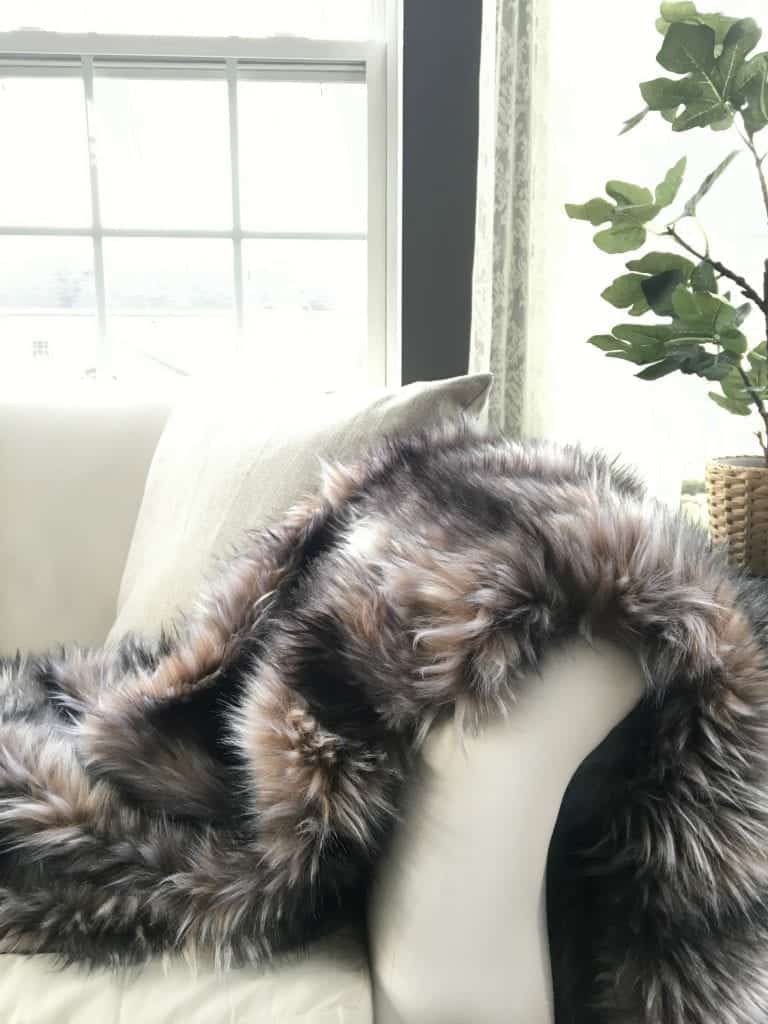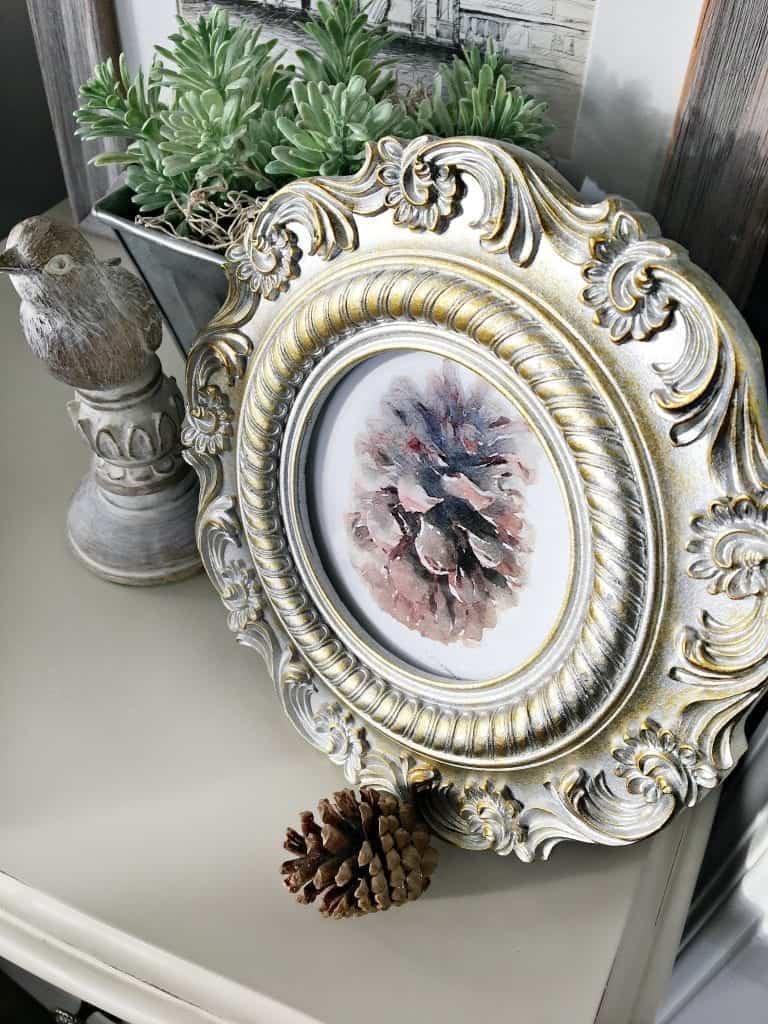 Buddy's dog crate table is a DIY which was published in the January 2017 Better Homes & Gardens issue.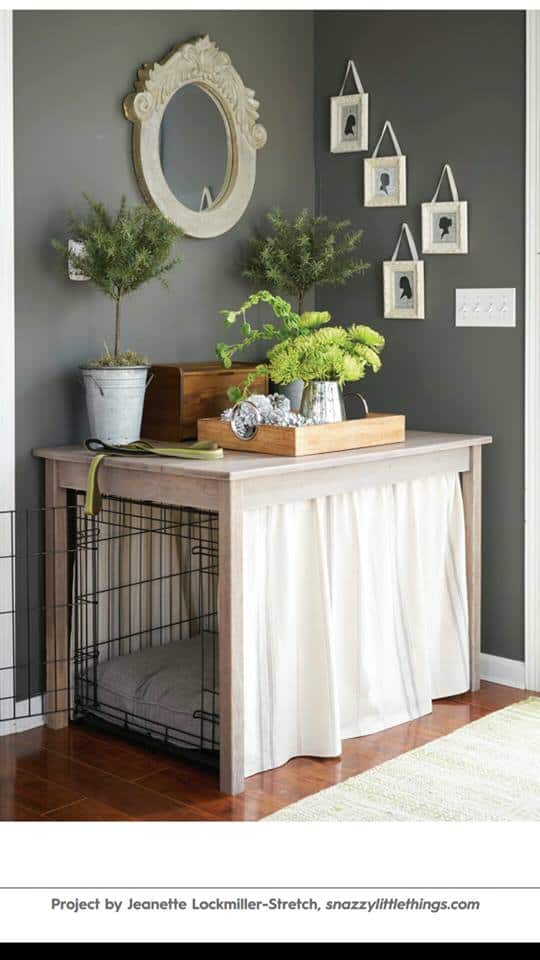 How it's looked throughout the holidays: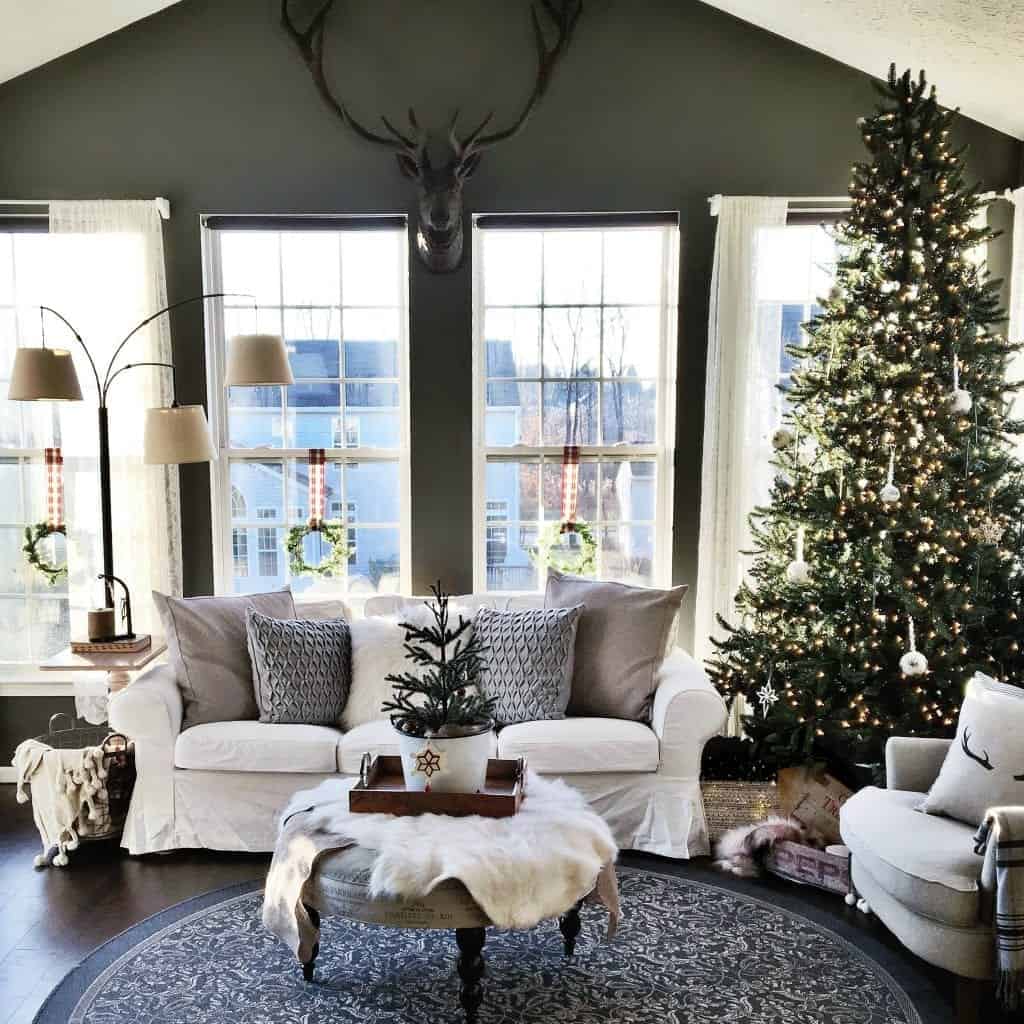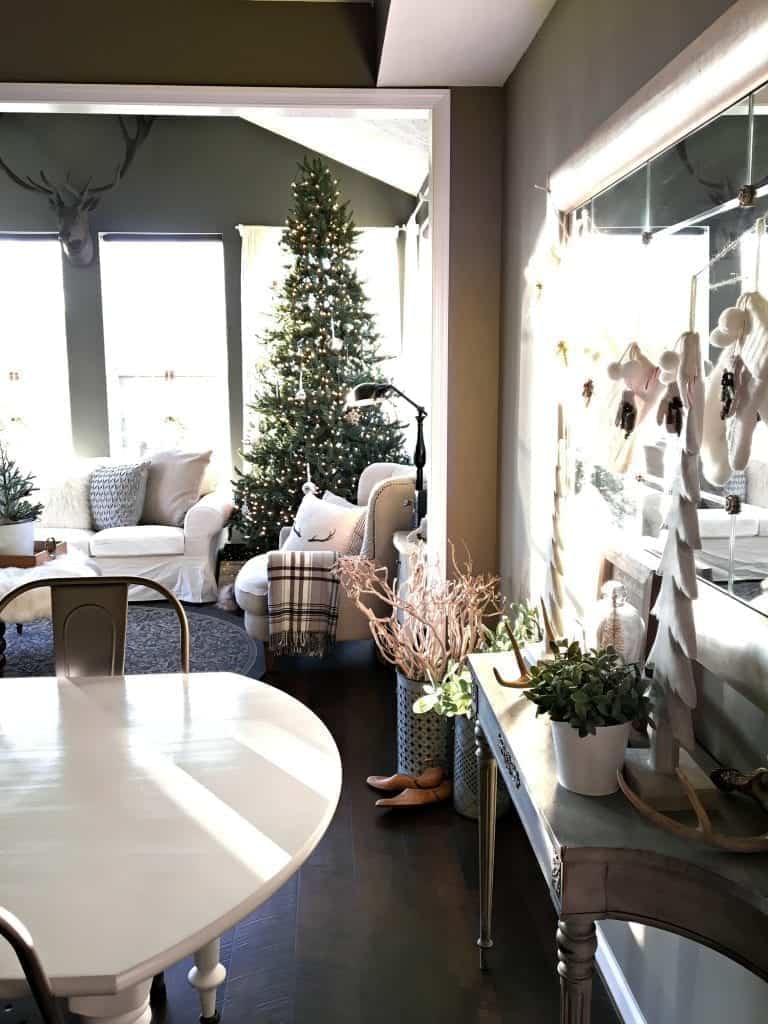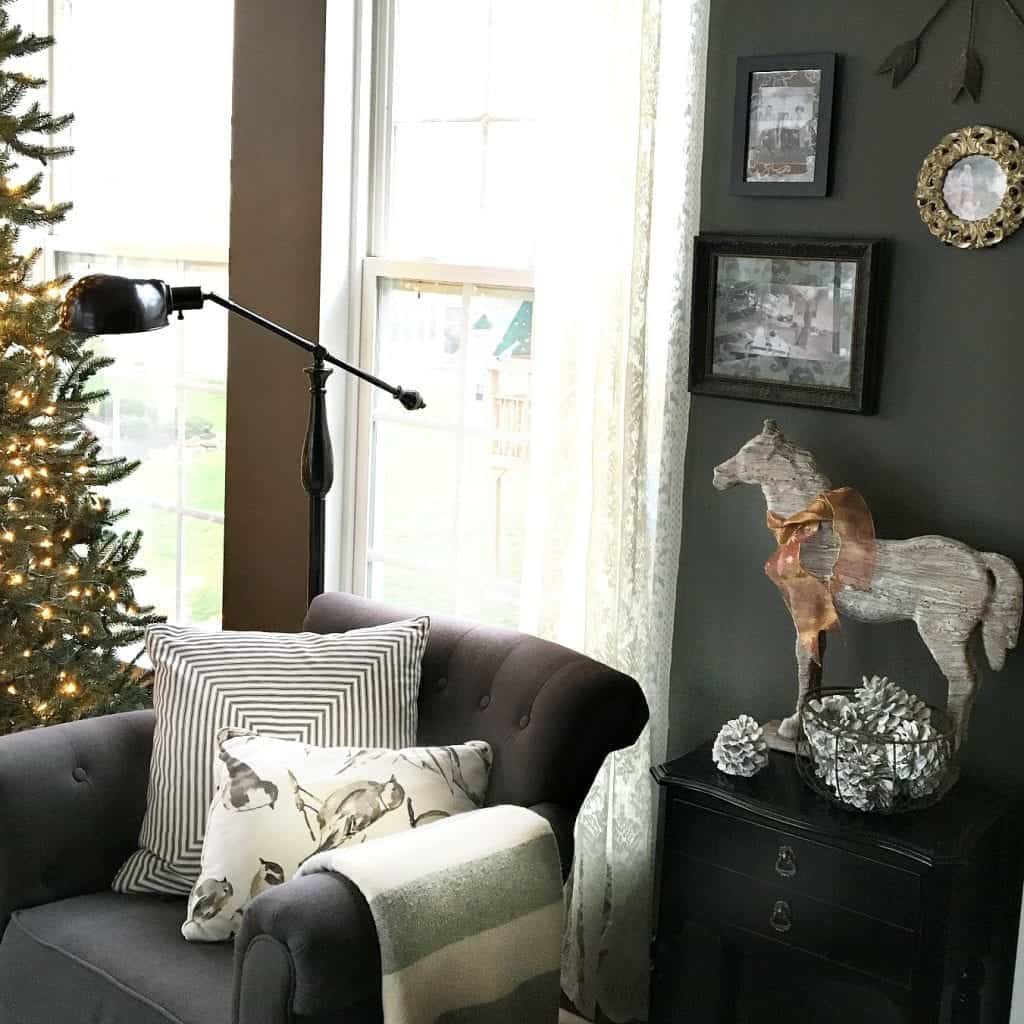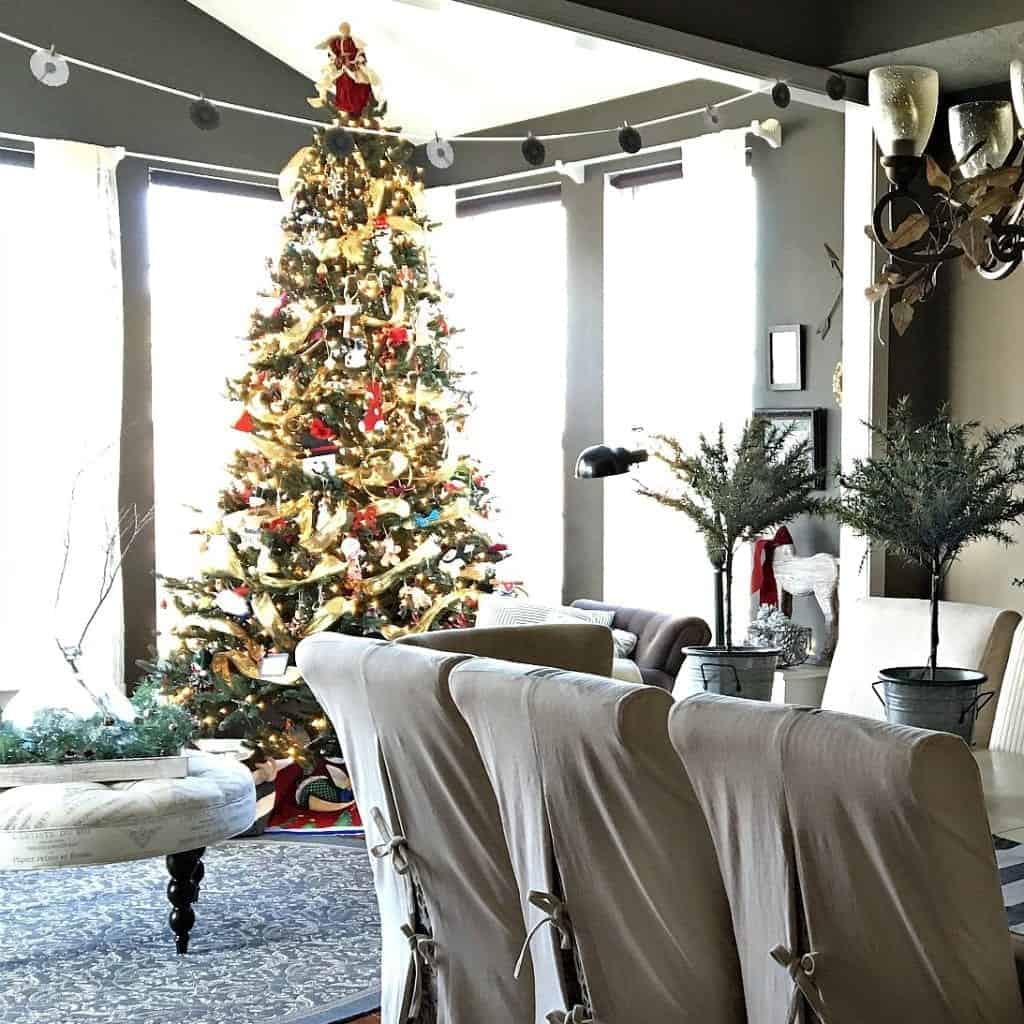 A look back…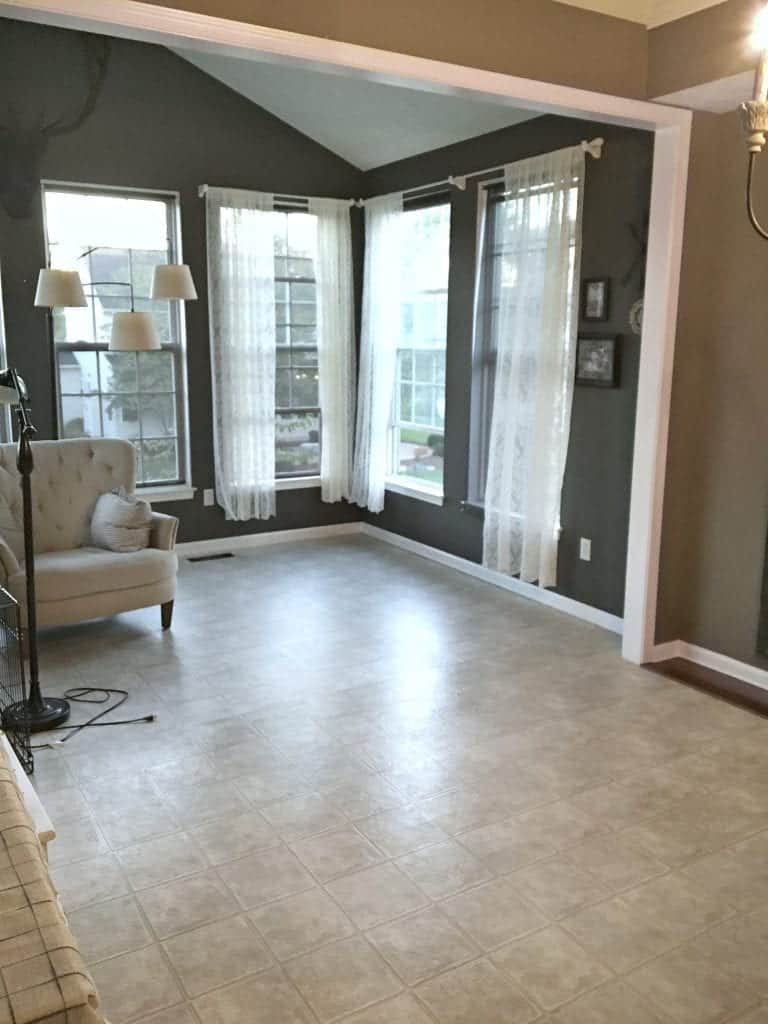 Here is a glimpse of what the room looked like prior to the dark wall paint update.  We've purchased new furniture since this photo was taken: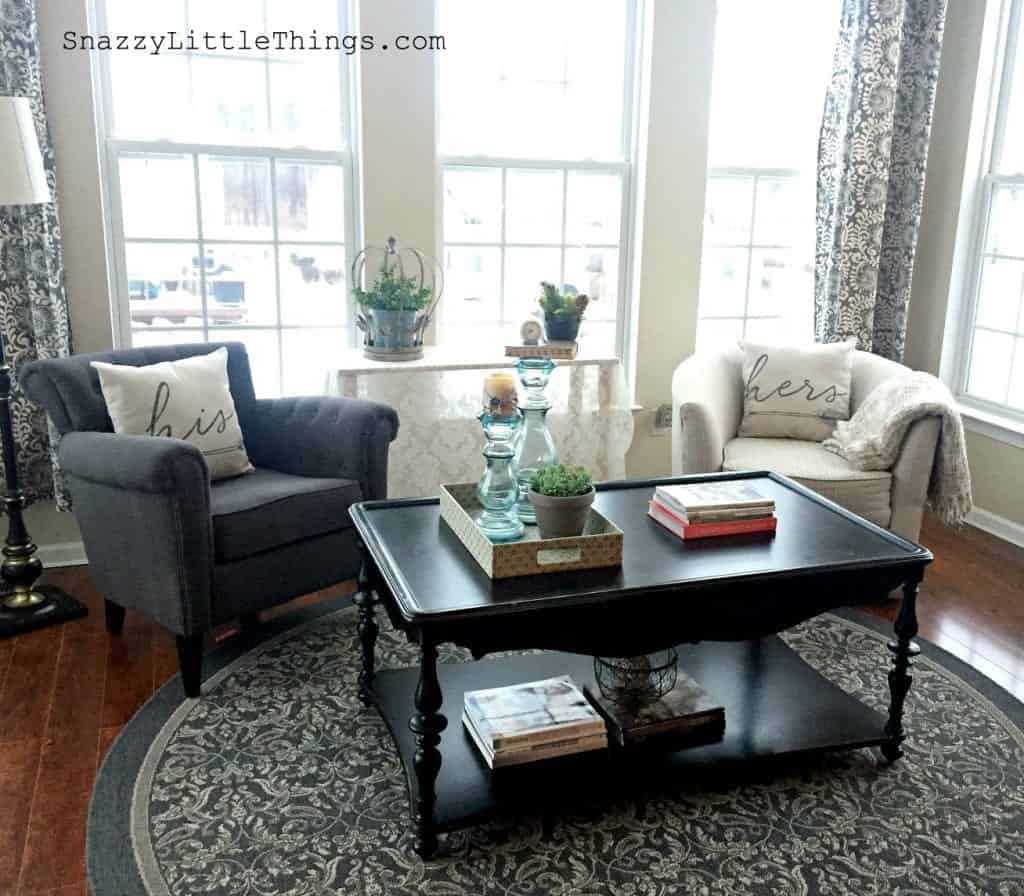 The sunroom serves as a backdrop for many of my pictures. It faces West and brings in a lot of afternoon light (and heat). So it has a few design challenges. We plan to add trim, wooden beams, light fixtures and a few other embellishments.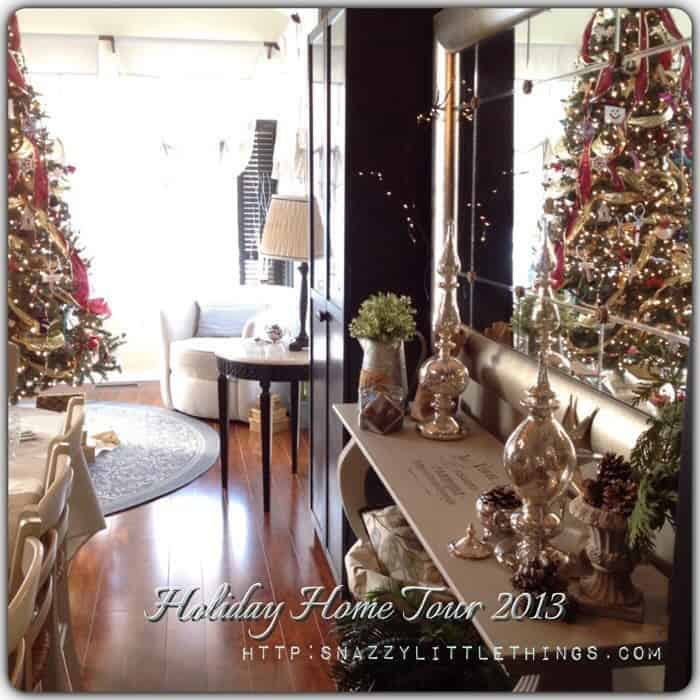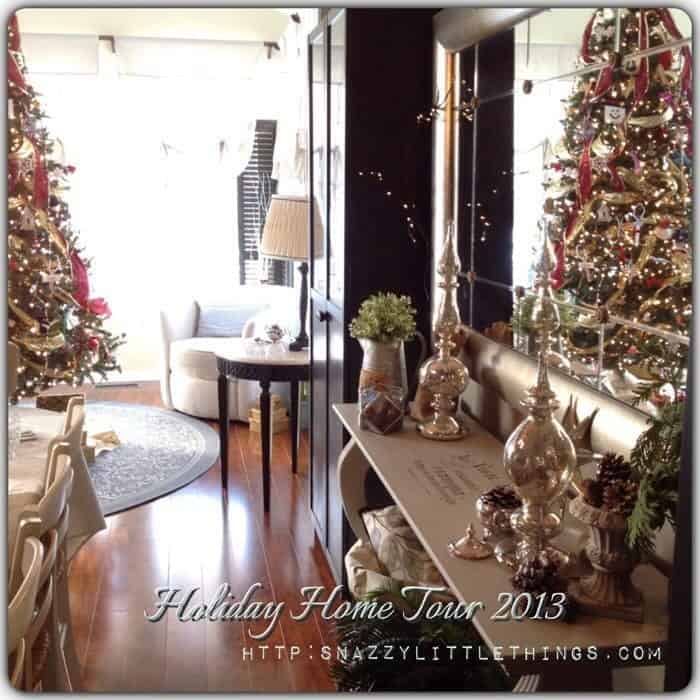 This room was an "optional" upgrade when I built it. To add it on would have normally cost $16,000, but– I got this room for FREE. How? When subdivisions are being built, builders want to vary the style of houses so they don't have the exact same color and style of home right in a row. My lot was the last vacant lot in "phase I",  and it had a lot of restrictions in terms of the exterior colors, and what elevation (model) I chose. It seemed everyone here was building tan-colored Dunkirk models with green shutters. I just happened to be a willing buyer who was agreeable to a) a grey home….b) the Esquire model and c) I wanted a front porch. It was part of the negotiation process, and it worked in my favor :)
By only having a few furniture pieces, this gives us full access to the windows. During the holidays, our tree typically sits in the center of the room. I've experimented with budget curtains, but almost always choose window coverings from discount department stores so I can change them often.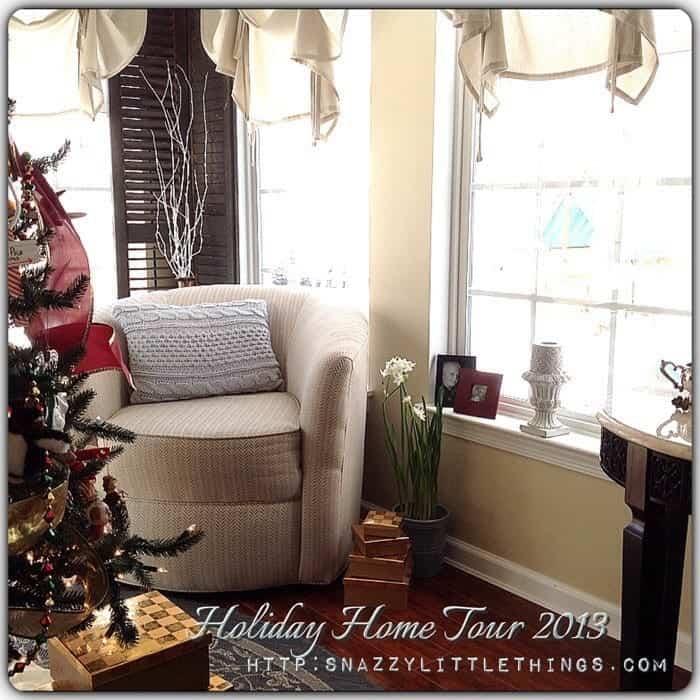 Source List: 
Round rug:  Frontgate Outlet
Lace Curtains (top picture):  Walmart
Driftwood Horse:  Joss & Main
Old Shutters:  thrift store find
Black Marbletop Table (round): Arhaus Furniture
Chevron Swivel Chair:  Homegoods
Grey Tufted Chair:  Homegoods
Black Coffee Table:  Thrift store find
His & Hers Pillows:  made by me (see tutorial here)
10′ Christmas Tree:  Flower Factory
Grey Patterned Curtains:  World Market
Tan Tie-Up Curtains:  Walmart.com 
Here is a glimpse of what it looked like when I first moved in. Amazing how time flies!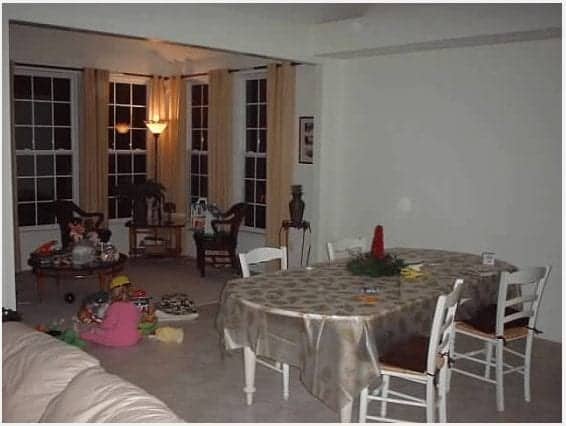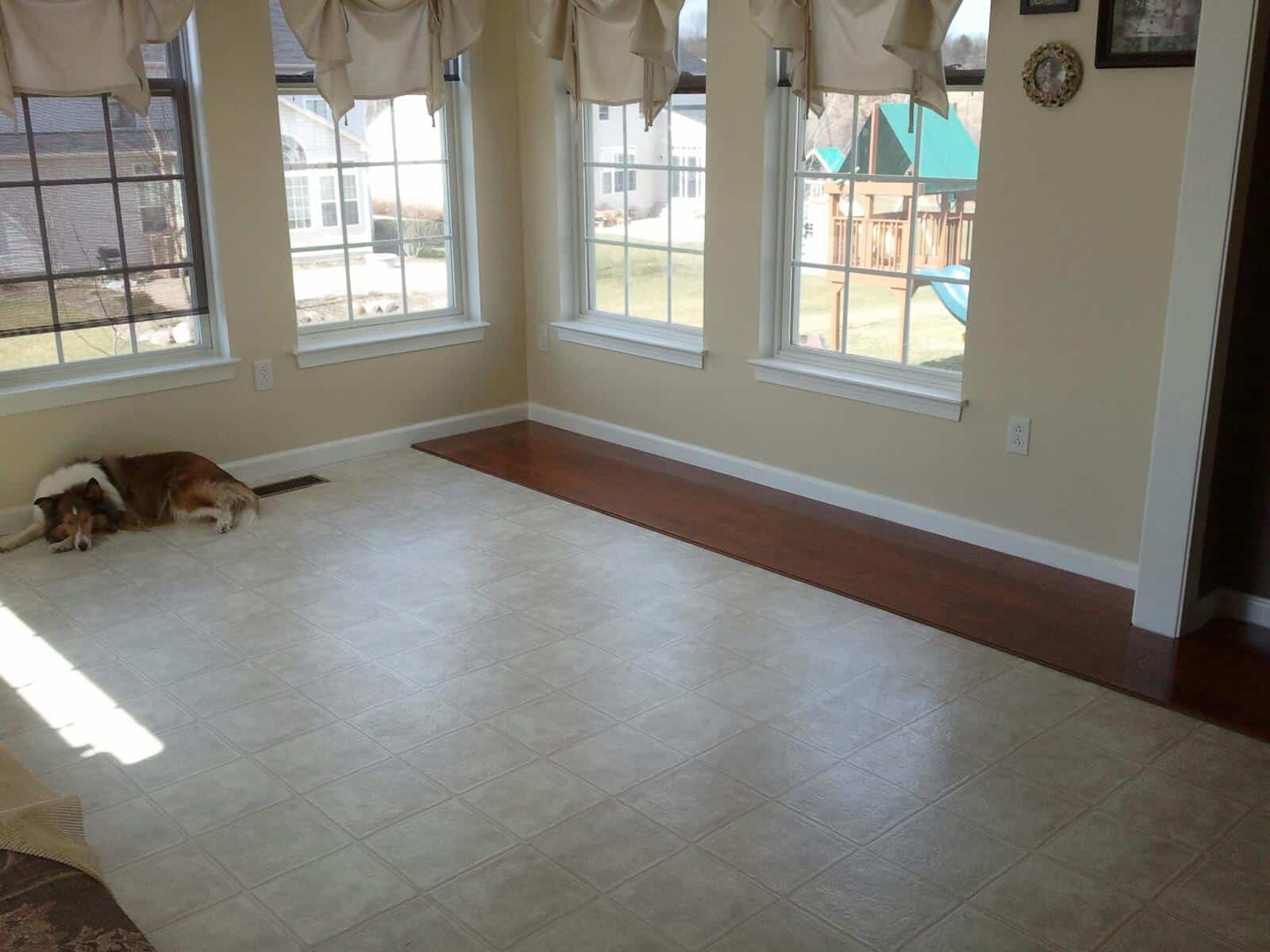 Installing the laminate floor. What a difference that made!