Like the rest of the house, we are doing most of the work in our basement ourselves. We most definitely are NOT finished. But I'm so excited to give you an industrial basement progress update. Here is where things currently stand:
BEFORE: Bottom of the stairs
AFTER: bottom of the stairs
BEFORE: Stairs & Alcove
AFTER: Stairs & Alcove
BEFORE: Living area / TV Wall (and my kids' former dodgeball arena)
After: TV Wall / Living area
BEFORE: Bar & bathroom under construction
After: Bar & bathroom (bar is still unfinished)
After: From the bottom of the stairs
Partitioning the open space
After: New Rug & Furniture
Industrial Basement Floorplan…
We still have a lot planned, just time and budget slows us down. 818 square feet of emptiness is a bit overwhelming. In order to make this less overwhelming, I'm focusing on ONE wall at a time.
We added LOTS of Bonuses:
A Craft Room (possibly a guest bedroom) + a full bath
Our bonus room was originally a bedroom for our daughter. But now she's out on her own, so we converted it into a craft room.
Craft Room
Craft room: Crib Springs Repurposed
Painting and acquiring pieces of furniture have taken us some time…so we move things around a lot to get the look that we want.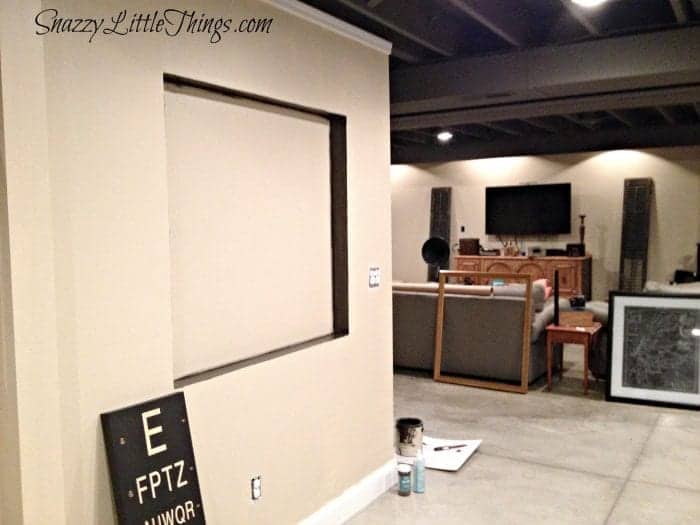 Painted the interior doors black.  We have most of them done…Most of what we have down here are thrifted finds so everything feels mismatched and random. I know it could be awesome, but we do what we can with our available time and budget.
Working on the craft room in this shot below. Outside of the craft room we set up a small sitting area using our vintage "wedding mantel" as an accent piece, plus an old window as a room divider.  I also ordered a new rug and love it!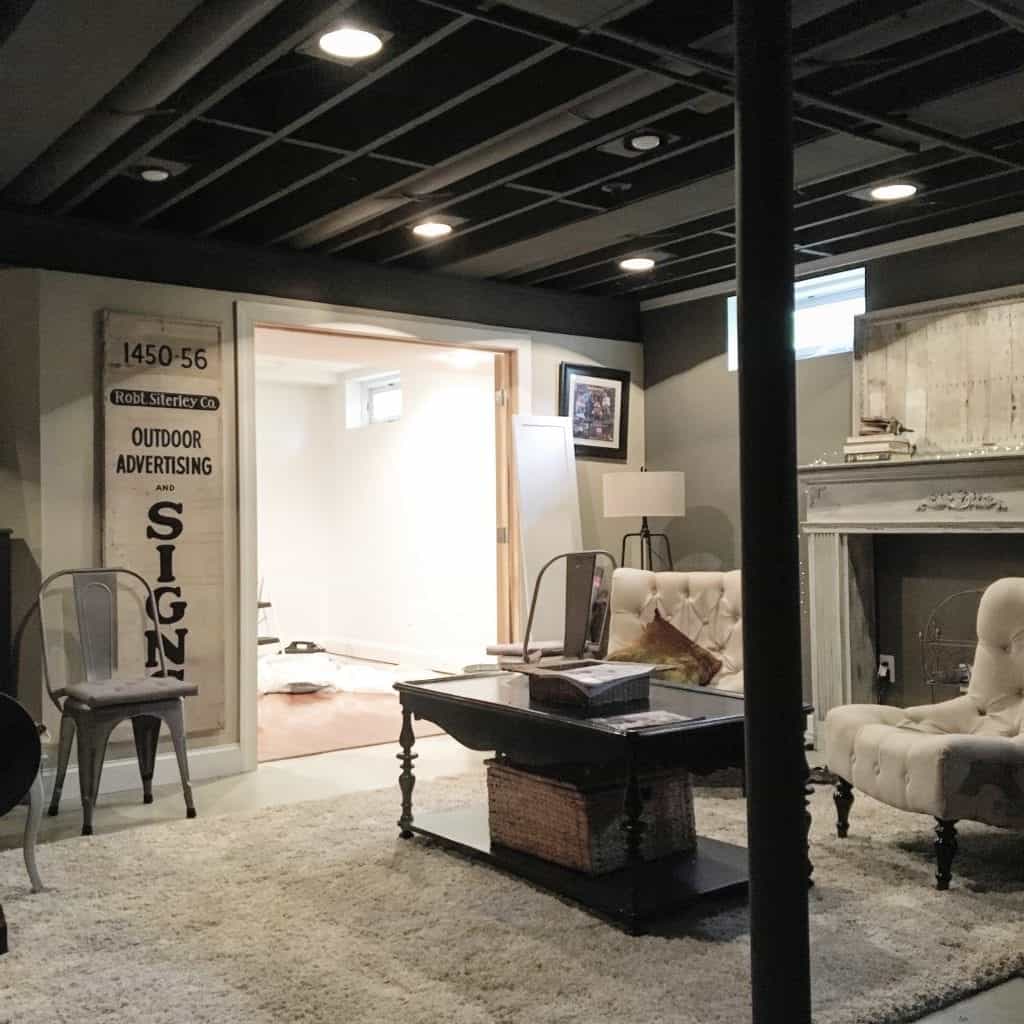 The tufted furniture…$179 each for the chairs! And here is a rendering of our future bar (which is still just studs at the moment):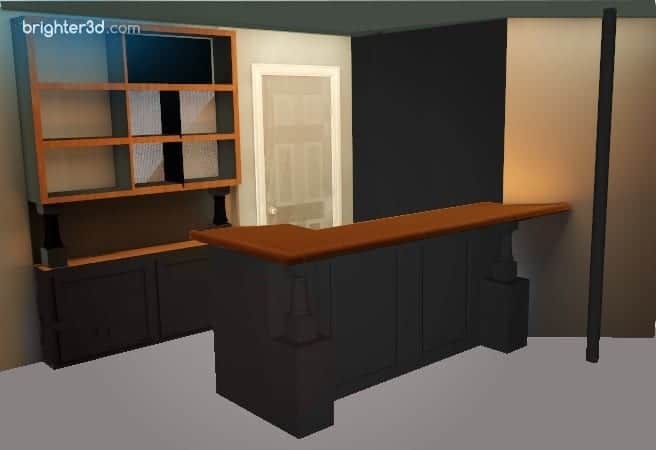 The "future" bar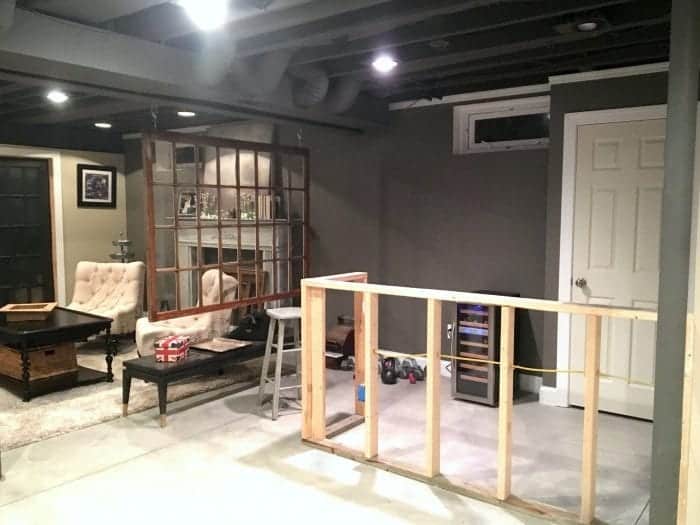 The "current" bar
A peek into the storage area – my former craft room. This entire L-shaped space offers about 350 more square feet of storage. This is where all of our real "junk" will go – plus I picture this becoming a wintertime painting area for repurposing furniture.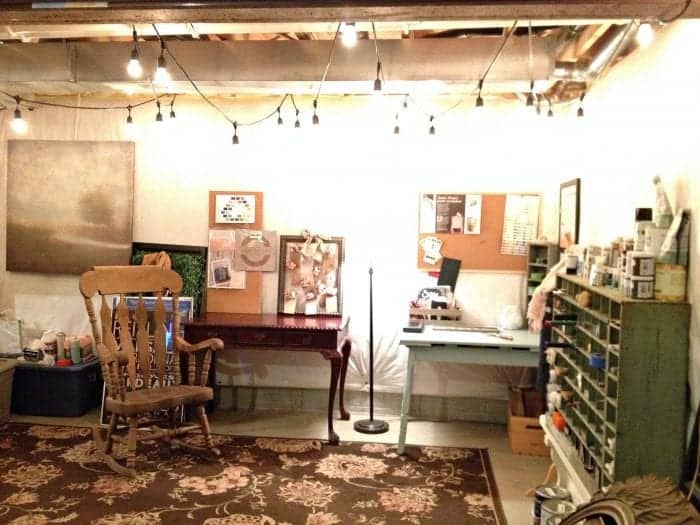 More to come! We have a ways to go…but moving some things around has made me feel so much more accomplished here.