Industrial Basement Remodel 800 square feet
Like the rest of the house, we did most of the paint and finish work in the basement ourselves, but hired out the big stuff. We've always had a thing for industrial style rooms. It turns out choosing this route is super practical and saved us several thousand dollars in finishing costs. The grand total was around $16K. In 2012 not many people were finishing basements in this style, so contractors were trying to talk us into a full finish for around $35K! We stuck to our guns and came out ahead financially at the time we sold the house. This was a huge hit with millennial home buyers. And it's a really inexpensive option for basement refinishing and it looks awesome with painted rafters.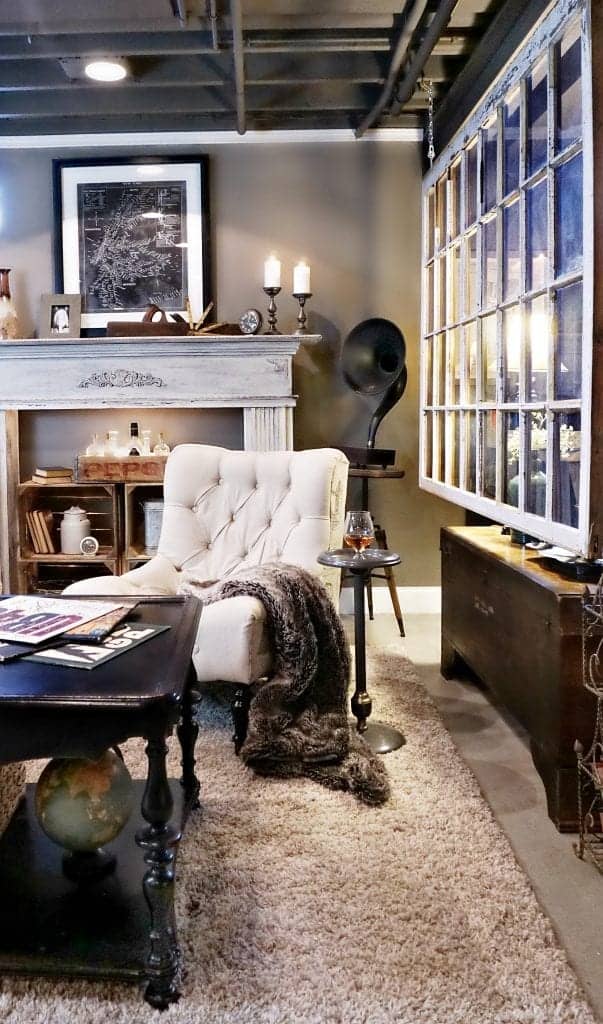 BEFORE: Bottom of the stairs

AFTER: bottom of the stairs

BEFORE: Stairs & Alcove

AFTER: Stairs & Alcove

BEFORE: Living area / TV Wall (and my kids' former dodgeball arena)

After: TV Wall / Living area. Behind the white wall is storage

BEFORE: Bar & bathroom under construction

After: Bar & bathroom (more pics below of these spaces)

After: From the bottom of the stairs. We finished the bar later.

Partitioning the open space

After: New Rug & Furniture

Industrial Basement Floorplan…
Some Fun Features:
We Added A Bonus Room (Bedroom or Office)
Our bonus room can be anything. An office, craft room, or even a bedroom. We didn't invest a lot of money in new furniture and used thrifted and secondhand items and converted it into a craft room. But at the time we sold the house we staged it again as a bedroom.
We added a full bar with sink
Mark created this drawing – these were our original plans for the bar.
Here is what we ended up building. Now the new owners can be inspired and take it a step further if they want.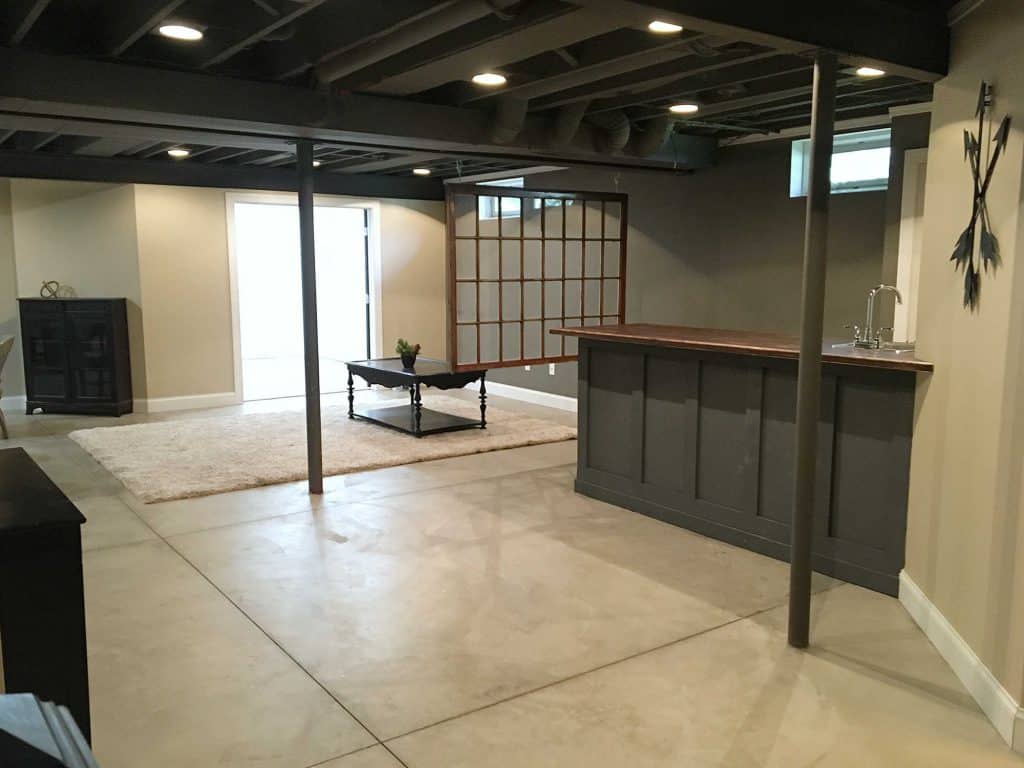 A full bath with stand up shower
We have very few photos of this room. It shared the right wall of the bar so it was easy to plumb this room. We also added faux wood ceramic tiles.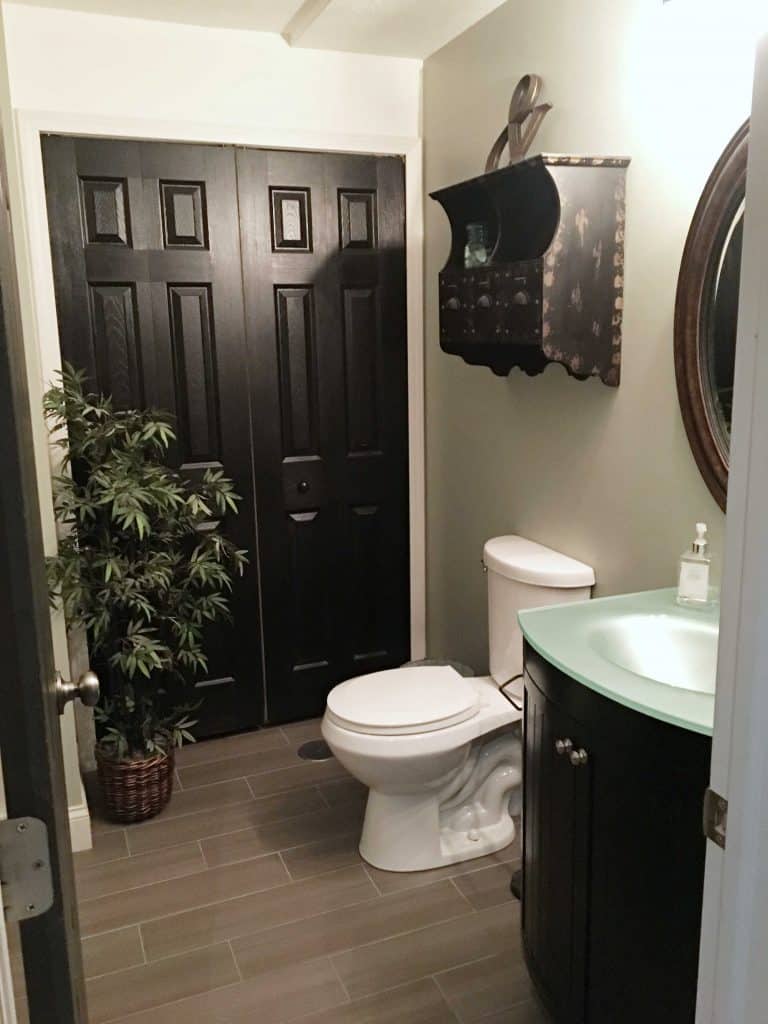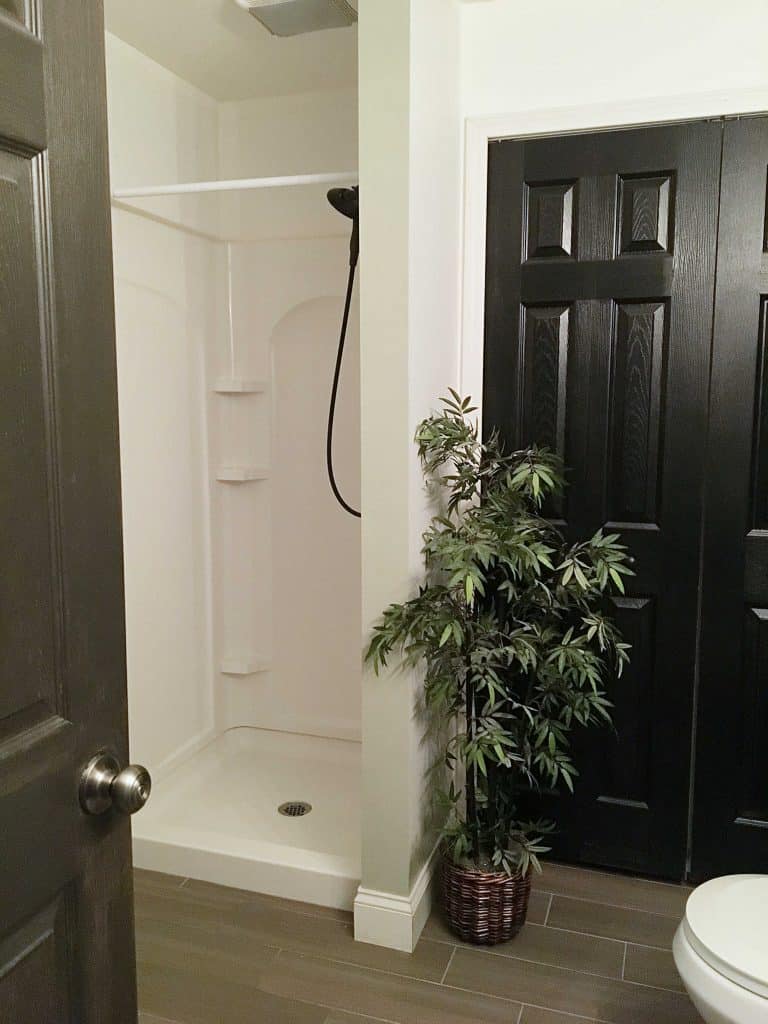 We also painted the interior doors black.
Here is an in-progress of the bonus room / bedroom paint project. Outside of the craft room we set up a small sitting area using our DIY vintage mantel as an accent piece, plus an old window as a room divider. I also ordered a new rug and love it!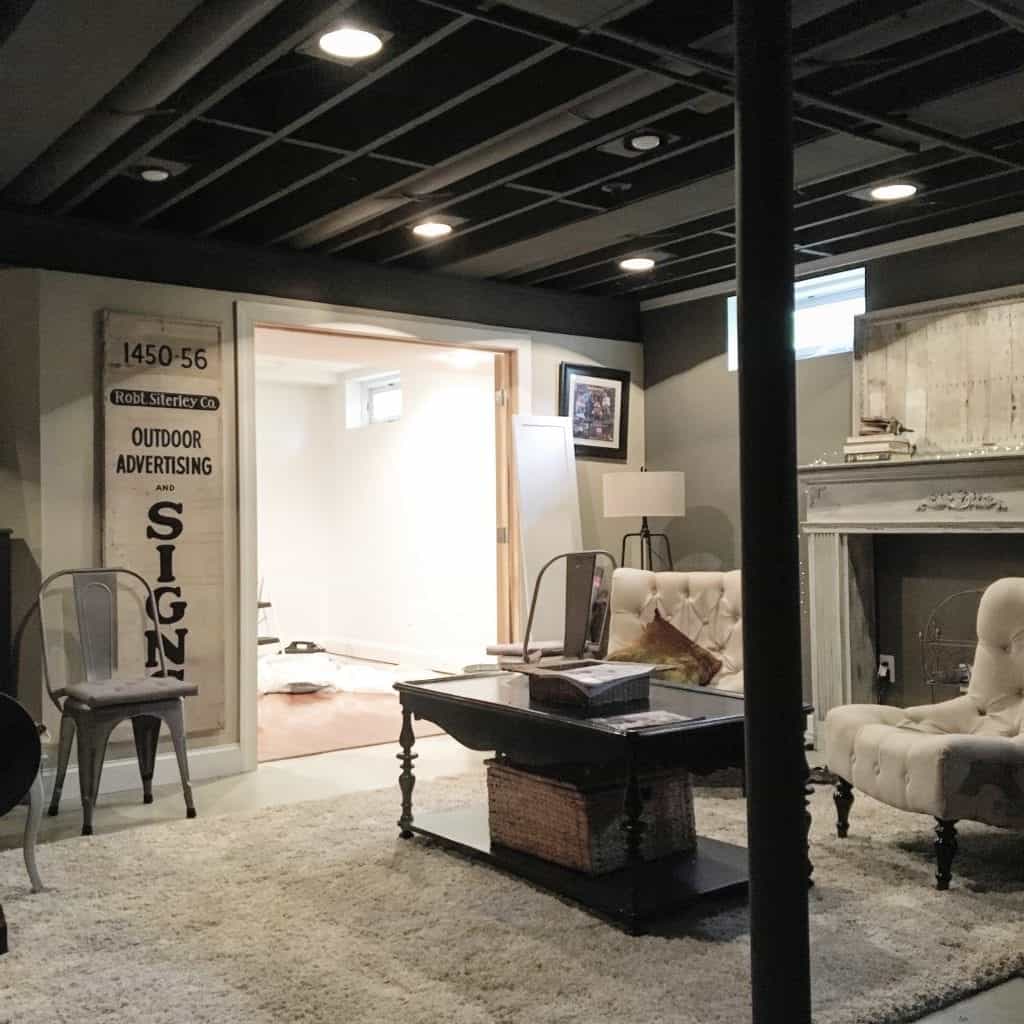 The tufted furniture…$179 each for the chairs!
350 Square Feet of Storage
A peek into the storage area. This entire L-shaped space offers about 350 more square feet of storage which was my furniture paint area. Vertical storag is where all of our real "junk" was stored.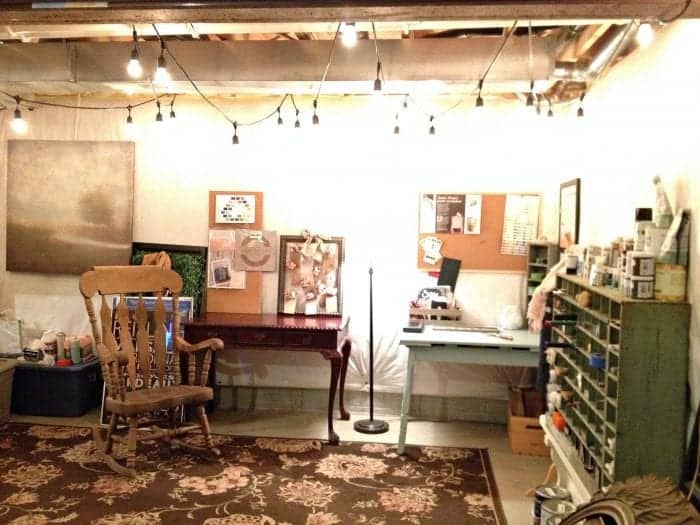 Be sure to subscribe for regular updates of our real life renovation of our current house. We're self taught DIY bloggers and love finding new ways to beautify our home on a real-life budget.