Home Staging Tips & Tricks
I am not a professional home stager, so this project represents my very first time staging a house! Recently I partnered with a local real estate investor who flips houses here in Ohio. She found me online and asked if I ever staged a home. Technically, yes – if you count the six or more years that it took to "stage" my own ;-). Staging an empty house under a time crunch is a bit daunting for someone new to the business. But then I toured the house…and wow!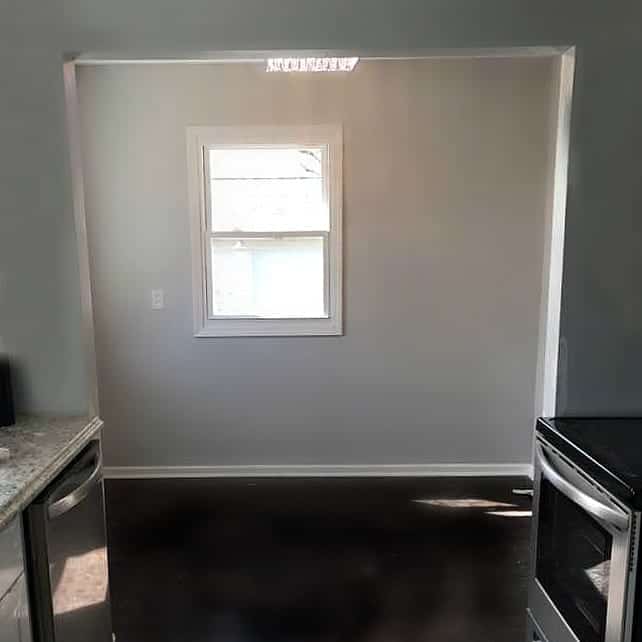 She flips homes in modern farmhouse style, so of course I was up to the challenge. The house was just beautiful. I immediately designed a mood board and shared it with my business partner. Once she approved, I was off to repurpose some old things and thrift some items online.
Home Staging Before and After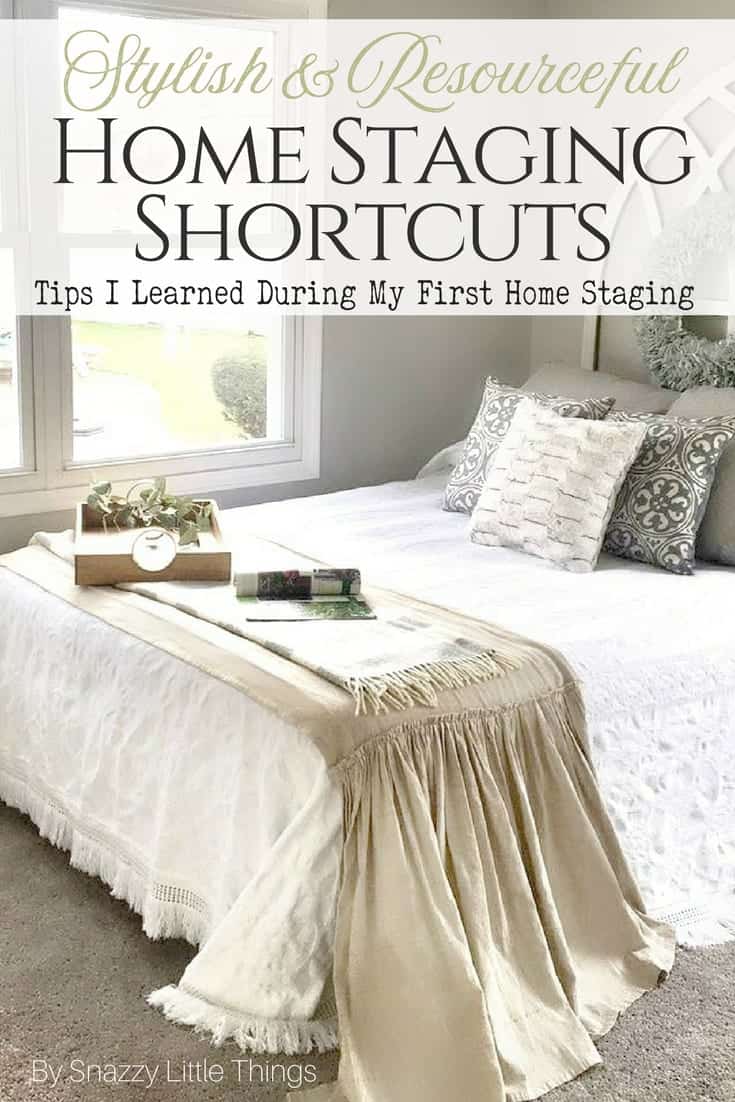 I had to snap these quickly with my iPhone as I finished up before the sun set. There was mud on the floor since we were in and out and the crew was working outside. But since I KNOW you're creative enough to see past that and you love before and after photos, I'll show you what I was able to pull off using my stash.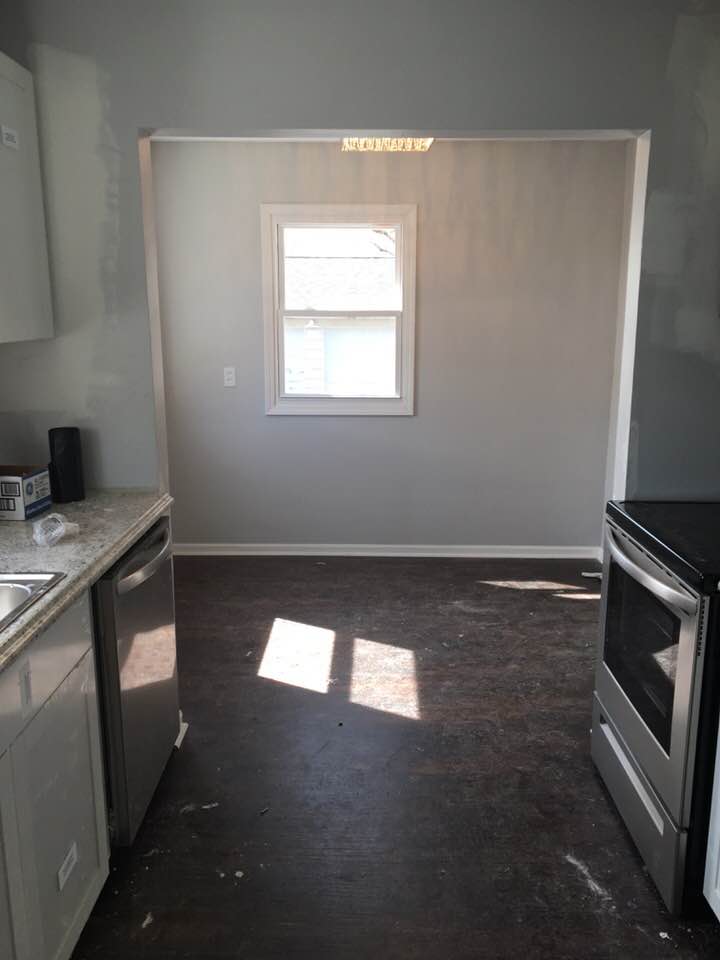 Tips I Learned:
Facebook Marketplace is ideal for last minute furniture and accessories. Since I was staging an empty house I searched near the zip code of the house and picked up gently used items at nominal costs.
A well staged house may receive an offer on the furniture.
Keep all the packaging for items purchased just in case you need to return any items to the store.
Photography tip: turn off all lights and photograph in broad daylight. Interior lights case a yellowish tone in photos. You want your colors to remain true for any potential buyers.

Never photograph at night – it casts shadows and yellow tones.

I used many items from my own house…and since I'm a fan of interior decorating I seemed to have enough "stuff" for every room in the house.
Look for cheap furniture with good bones online. Painting it white or a neutral color works wonders. You can reuse in future homes, too.
Your initial investment can be reused for future houses.
The Fake Bed Formula
(the approximate cost to stage for 3 bedrooms with this formula is around $250):
Master bedroom (queen): To create a standard height bed, place 6 file boxes on the floor, evenly spaced. You will purchase 2 queen air mattresses. Place the first queen Intex air mattresses on top of file boxes. Next, add the bedskirt overtop of first mattress. On top of the bedskirt layer, add second mattress. Then add bedspread and style the bed accordingly.

If you don't have a queen bedskirt: use a king bedspread instead of a queen which will cover sides of bed to the floor

Smaller bedrooms (twin): Follow the same process above, but this time you only need 4 file boxes supporting two Intex twin mattresses

If you don't have a twin bedskirt: use a queen bedspread instead of a twin which will cover the sides of bed and hang to the floor.
Bedding Suggestions:
No sheets needed, just add the bedspread (white is best!)
Lay a throw across foot of bed to add texture and visual interest.
Add a tray with home magazines / coffee cup / flowers, etc.
Add 2 standard bed pillows (from Walmart, under $3 each, I left mine in packaging).
Layer on 2-4 decorative pillows.
Headboard ideas (optional): I used a cathedral window frame from The Shop, which worked out nicely. If you find an old, brass headboard online (Facebook Marketplace or Craigslist) you can spray paint it a color of your choice – I would suggest black in a light colored room, or white in a dark colored room. You can also use oversized canvas art. Even an old window or door with a wreath can be very dramatic and beautiful. If you use Euro pillows and prop them up, you may not need a headboard at all.
With the right backdrop, you don't need much to make a home look beautiful!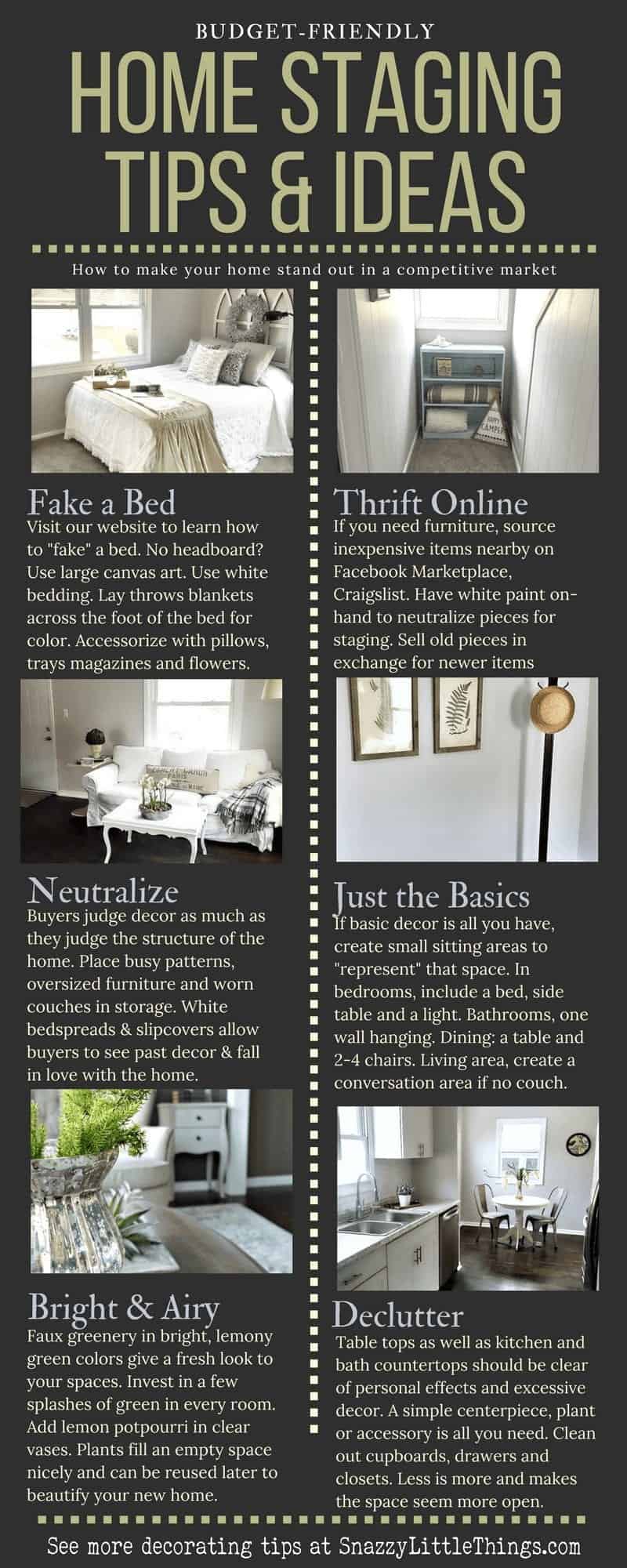 I'll be staging two more homes in the near future. Stay tuned!