8 Ways To Make Small Spaces Feel Bigger Instantly
While small homes and tiny rooms are trendy and a great choice for many, some of us live very big lives. It takes a bit of creativity to find new ways to live in smaller spaces. So today we'll talk about 8 ways to make small spaces feel bigger instantly.
My husband and I talk about downsizing, and our desire to do so is one reason we've embraced a more minimalist style. Even in our larger home, we've had some rooms that challenge us in terms of storage. So here are 8 ideas if you, too, are considering moving into a smaller home.
8 Ways to Make Small Spaces Feel Bigger Instantly
1. Increase the light
The more light you are able to get into a property (particularly natural light) the more airy and spacious it will feel. Light neutral shades rather than deep tones of color as this will help the light bounce around the room more.
Many small boutique hotels that now provide capsule rooms (often without a window) yet utilize such vibrant light in addition to softer mood lighting that people don't feel claustrophobic. If you're looking to feel better in a small space then light is your best friend.
2. DECLUTTER ONCE AND FOR ALL
Nobody likes to live in a cluttered, busy home. But I noticed that no matter how spacious our house seems, every corner inevitably fills up with "stuff". The more we have the more stressful life becomes.
Organization is impossible if you haven't taken the time to purge the excess. Declutter your wall space, too. Not every wall needs a picture and you can give your eye a rest. And don't forget your fridge – a few mementos are fun, but don't let this space become a magnet for clutter.
3. Circulate the Air
Small spaces can be synonymous with feeling stuffy. It's therefore particularly important you have an adequate supply of fresh cool air coming in or a great air conditioning unit installed. There's nothing worse than feeling like you're living in a sweat box in the height of summer. It's therefore worth getting in a company like ABC Home & Commercial AC Repair prior to the heat of summer to ensure you're air conditioning is performing optimally.
4. Go Vertical with Storage
My goal is to raise clutter off the floor. Can you imagine this room without all of this storage? Add cabinets, or open shelving with pretty baskets. Creating storage in wasted spaces such as on top of units, around the bathroom sink and on top of kitchen cupboards can also help.
Ikea offers a plethora of on-trend, stylish solutions for storage in small spaces allowing you to make better use of vertical space.
5. Fill the voids
Do you have an empty loft? How about your under sink storage? Can you add baskets in your TV console? or replace a standard coffee table with a storage ottoman? With some carefully selected home decor and furniture, you can maximize the space you already have in your home.
If you have an empty attic, it's often a wasted space or a place of storage. Add some boards to the floor and slide your seasonal decor where it's out of reach. – the other thing to consider in converting your attic, though there is often a substantial investment attached to this; it will increase the value of your home as it will provide an extra bedroom.
6. Right Size Your Furniture
When decorating a small space, be mindful of the size of your furniture. Overstuffed furniture was all the rage about 10 years ago, but in smaller homes it could overpower the room. In tight quarters, consider finding a lower profile couch that is still comfortable.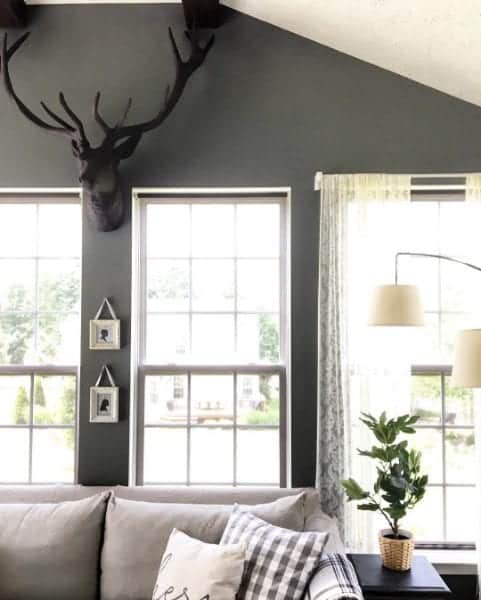 I love our new Ikea couch which doesn't block our windows and sits comfortably in our sunroom. Even coffee tables can become difficult to navigate around if they are on the larger side.
7. REMODEL
Even the smallest rooms can be remodeled into something beautiful and functional. Almost any project we've tackled here at Snazzy has had storage and organization at the top of mind. Our laundry room was a challenge because of the tight quarters, so we remodeled it!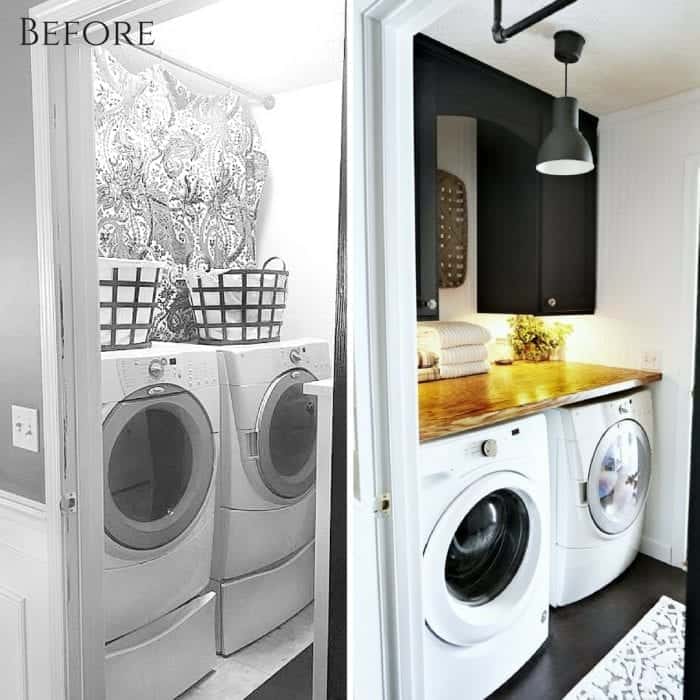 So when you can't quite make it work, draw up your "dream room". Add cabinets. Shelving. Whatever you can afford in small phases to improve your quality of life.
8. CREATE AN OUTSIDE LIVING SPACE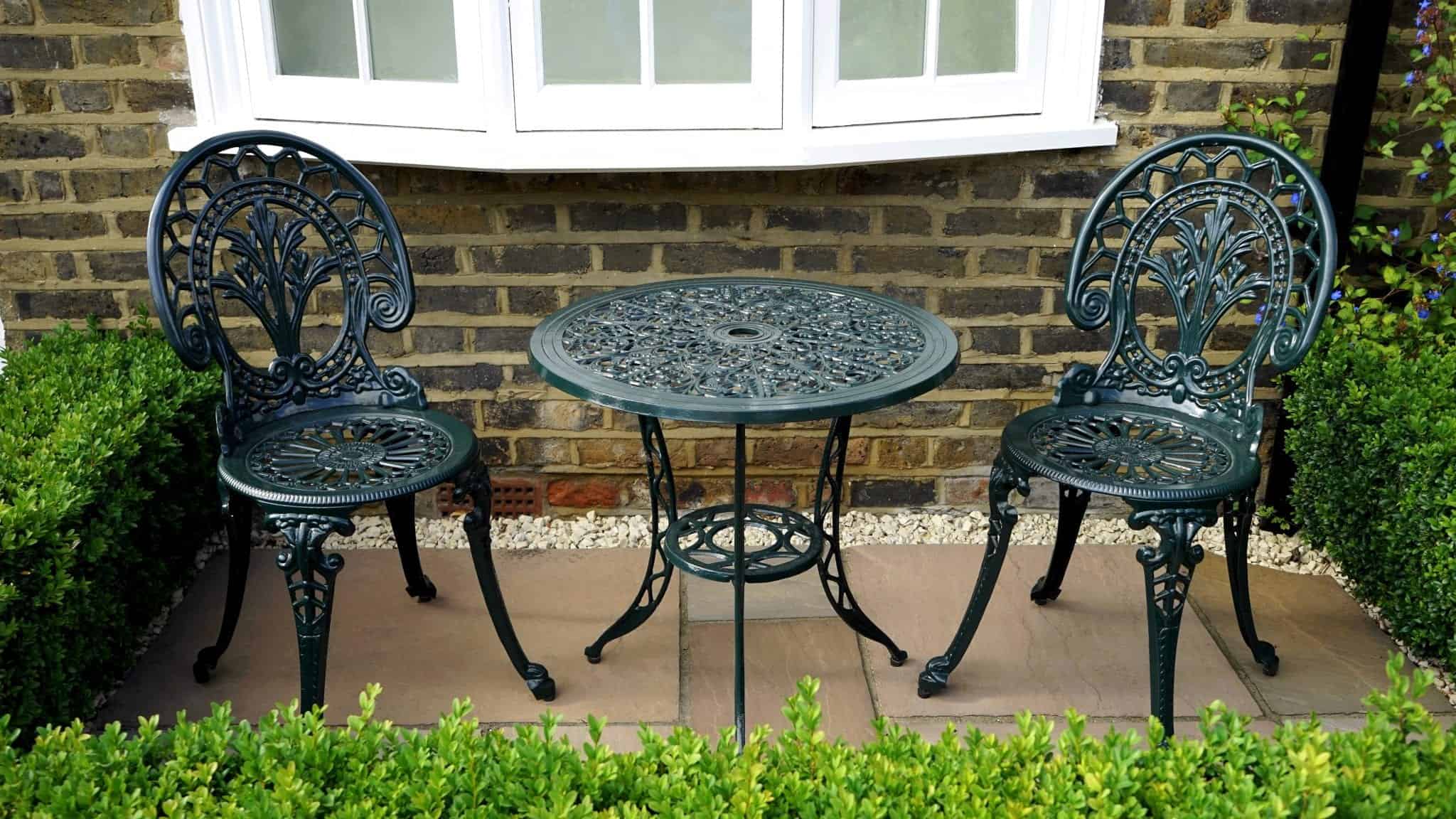 If you don't have enough space inside to entertain guests it's time to consider moving outside; with the use of outdoor seating, heater lamps, and the use of a porch or gazebo for shelter you can make use of your outside space in most climates. And don't forget Pinterest is a great resource for image based inspiration on how to make a cosy outdoor living space, too!
Do you live in a smaller home? What tricks do you have up your sleeve to help others wishing to downsize?