Stenciled Vintage Tea Towels
Get silkscreen-like results (at home!) using my favorite materials, source links all provided below. Watch my premier video on Hometalk tonight where I demonstrate exactly how to use (and re-use) these gorgeous stencils.
Faux Vintage Tea Towels

Turn a Walmart towel into gorgeous vintage tea-towels! Grab the materials here! https://bit.ly/3gmH21O

Posted by Hometalk on Tuesday, August 25, 2020

Choose from a variety of colors and many different mesh stencils. With the holidays coming, there are SO many cute designs coming out!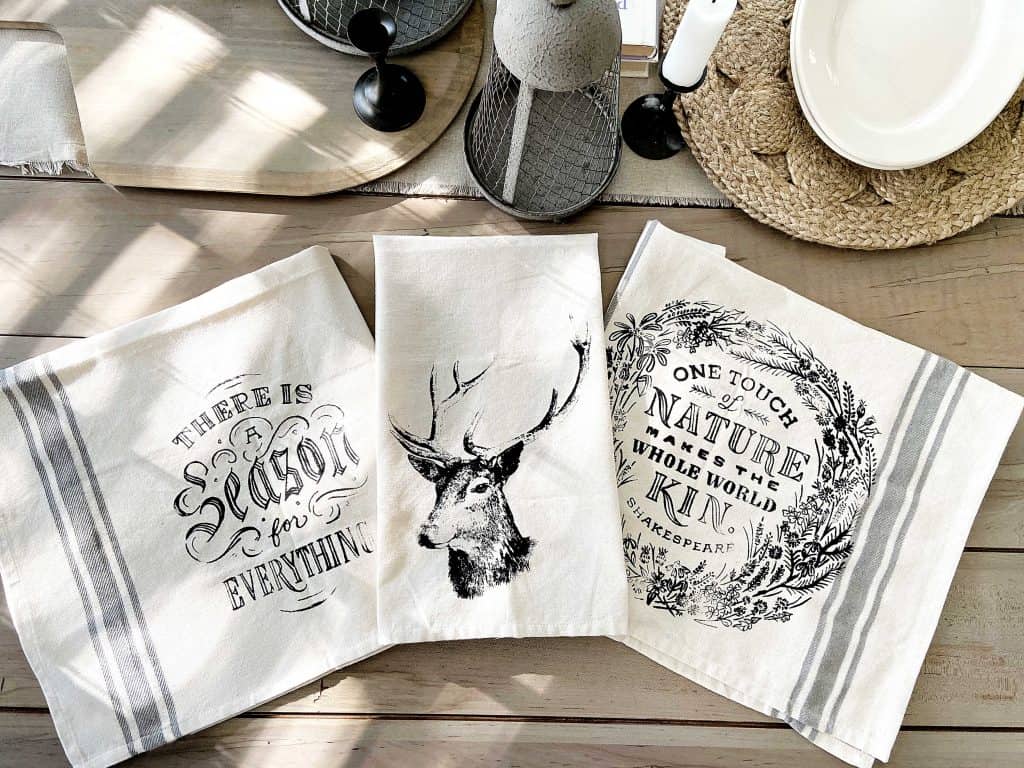 Later this week I'll be sharing a video of a simple aging technique on a cutting board and image transfers on paper. Along with some more mug designs. Be sure to sign up for my newsletter for notices about new projects!