Take Your Laundry Room to the Next Level With These Simple Upgrades
Although spaces like the kitchen and bathroom get a lot of the glory, your home's laundry room does its fair share of heavy lifting. Since the average American family uses more than 300 gallons of water each day at home, it's likely that your washing machine is responsible for at least a good portion of that water usage in order to get your clothes, towels, and linens clean.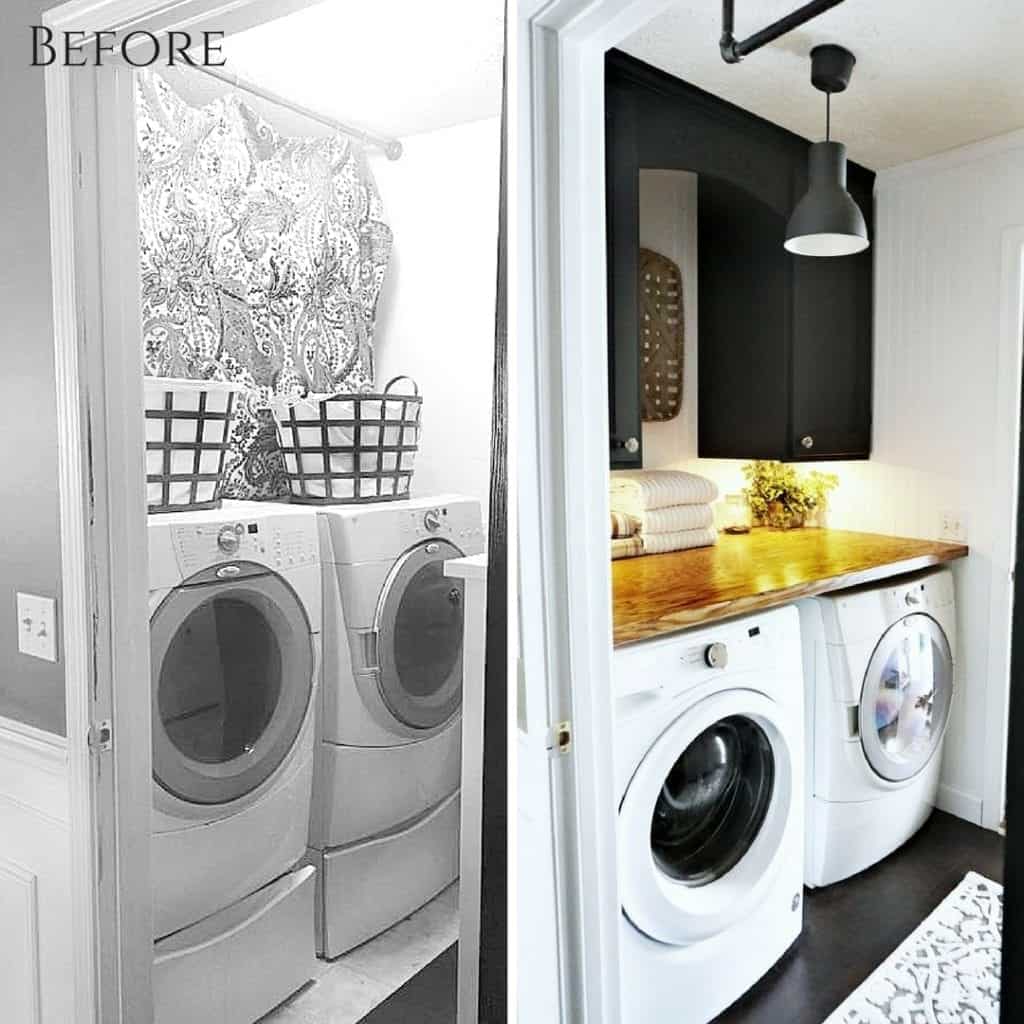 But your laundry room doesn't merely serve a practical purpose. Although having a working washer and dryer is essential for many of us, this is really just the bare minimum. If you're tired of having a boring or cramped laundry room, you can often increase the value of your home and your own enjoyment of the space with a little makeover. However, you don't have to tear down any walls to make a major home improvement. The simple upgrades below — which can easily be DIY'd — will quickly take your laundry room to the next level.
Take Advantage of Vertical Storage
It's likely that the square footage in your laundry room is precious. Rather than taking up even more room for storage on the floor itself, you can make use of the walls by thinking vertically. Add some basic shelving and some hanging organizers for everything from laundry detergent to clothespins. You can even install a hanging rod or suspended clothes rack for easier air drying. Considering the average family does eight to 10 loads of laundry every week, you'll want to make use of every bit of usable space without disrupting the room's layout or traffic pattern.
Incorporate Better Lighting
A dark laundry room can feel gloomy — and it can make it harder for you to notice stains, rips, and other flaws. If you've never touched the lighting in your laundry room, you might be dealing with harsh fluorescents or a sad, single bulb with a pull string. Do yourself a favor and swap these out for better options. While you might not be in a position to add wall fixtures, you can definitely come up with a more stylish solution than what you currently have. Even using LED bulbs and adding an extra table or floor lamp can make a big difference!
Add a Sense of Privacy
Many homeowners will have their laundry machines tucked away in a large closet or an entryway. Having a door specifically to hide your washer and dryer can certainly make your home look more appealing. But if you don't have any semblance of separation, your laundry duties may end up causing a bit of an eyesore. If you want to establish some privacy in a laundry room that serves more than one purpose, you can easily add some visually appealing curtains to keep your machines accessible yet hidden. Privacy screens can also do the job in some situations, while pocket doors are another popular option. Being able to keep your washer and dryer (as well as your dirty laundry) out of sight can make for a much more attractive home overall.
Use Easy-to-Install Flooring or Wallpaper
Although there were $394 billion in total home improvement sales made in the U.S. during 2018, you don't need to gut your laundry room to make an impact. Still, white walls and old linoleum flooring don't exactly inspire poetry. Whether you rent or own, you can add some temporary wallpaper in a bright color or bold hue to make the space pop. Alternatively, try some peel-and-stick vinyl tiles to give your laundry room floors a fresh look without spending a lot. Adding just a little bit of character can actually make you look forward to doing the wash each week.
For many of us, the laundry room is treated as a bit of an afterthought. As long as it works the way it should, it's tempting to keep it as it is. But if you really want to make your home stand out without much effort, these easy upgrades can be a great way to go.