Writing with Cricut Explore Air 2
This is a sponsored conversation written by me on behalf of Cricut. The opinions and text are all mine.
If you roll back the clock, I started blogging with no fancy tools, a broken iPhone 5, and only a home printer (see my pre-Cricut life here, there are SO many amazing things you can create without all of that fancy stuff). Well, I'm a bit spoiled now, and while you don't need to own a Cricut to follow my blog, I'm excited to share how a Cricut has made my crafting life SO much easier.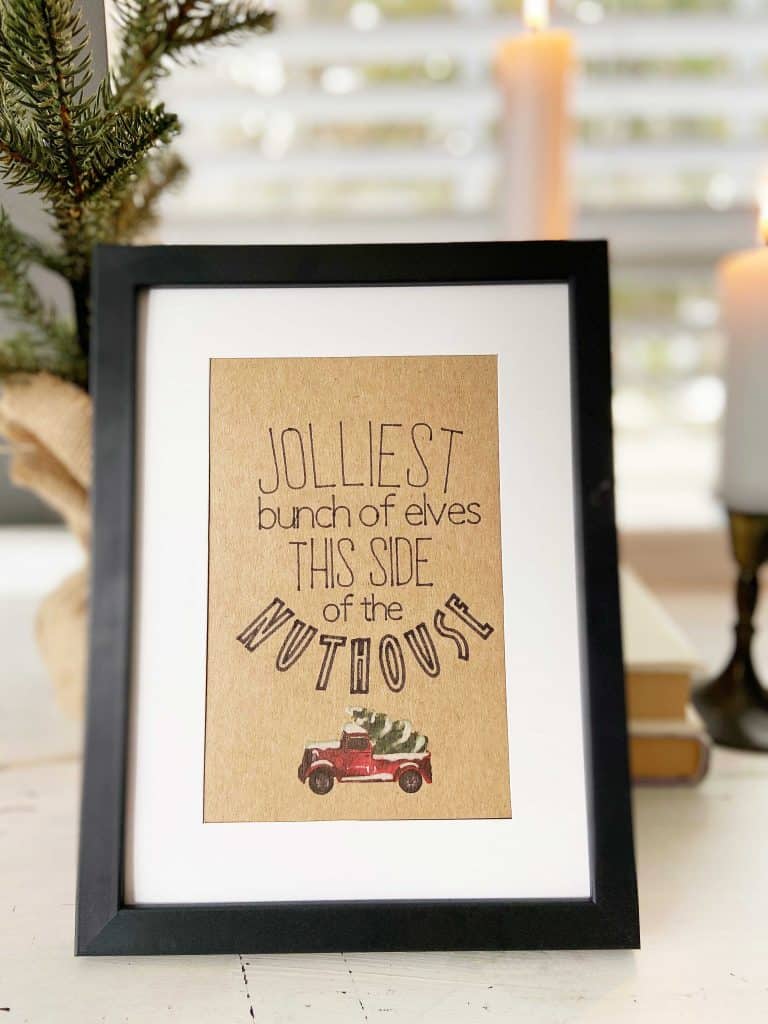 Did you know that a Cricut Explore Air 2 isn't just a die cutting machine? It can actually write and draw! This is SO great for calligraphy invitations, holiday cards and so much more (even iron on transfers). For this beginner project, I simply purchased these cute blank cards at my local craft store (the car was already on them).
I'm still getting used to working with fonts inside of Cricut Design Space. I will get much more proficient with my tutorials in the future. Since we are all beginners here, I used these settings: I highlighted my text then I clicked "Draw" "Flatten" and "Attach". Then click "Make It"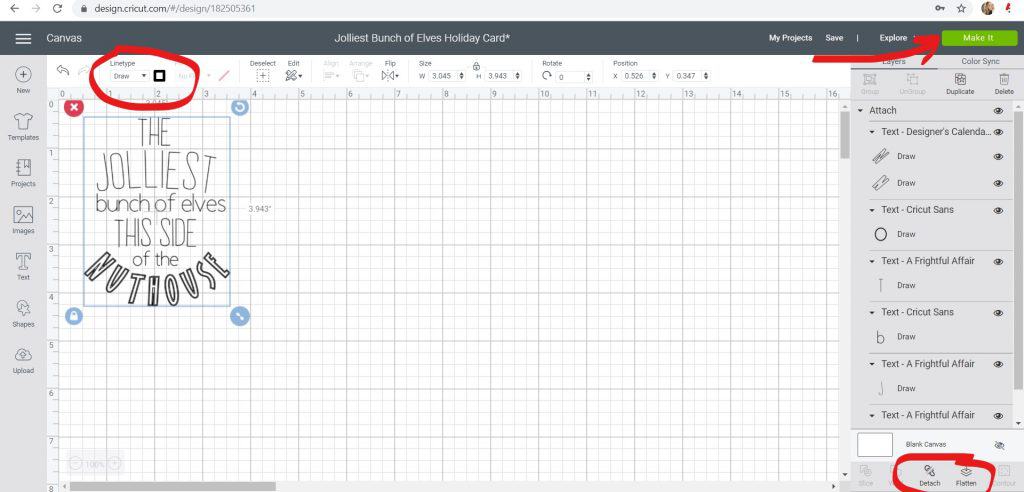 The fun part is seeing the Cricut do all the work…
My hands don't quite work as well as they used to, so if you're a carpal tunnel sufferer like me (no, I don't throw my phone across the room intentionally) the Cricut takes a load off for sure!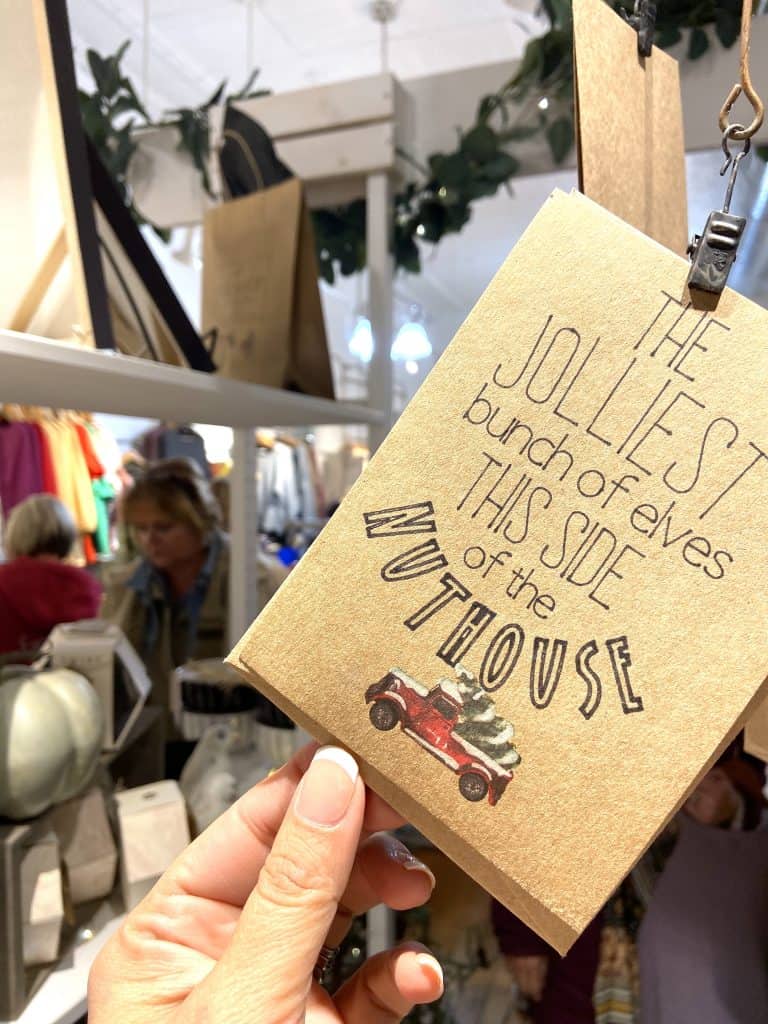 I handed these out as freebies during my recent holiday pop up shop, customers loved them either as gifts (or to frame).
The holidays crafter in me is coming out of hiding, which also means that I tend to destroy my house in the name of my 'craft'. I moved my the mess to the basement just to keep it contained just a bit and so I can enjoy experimenting.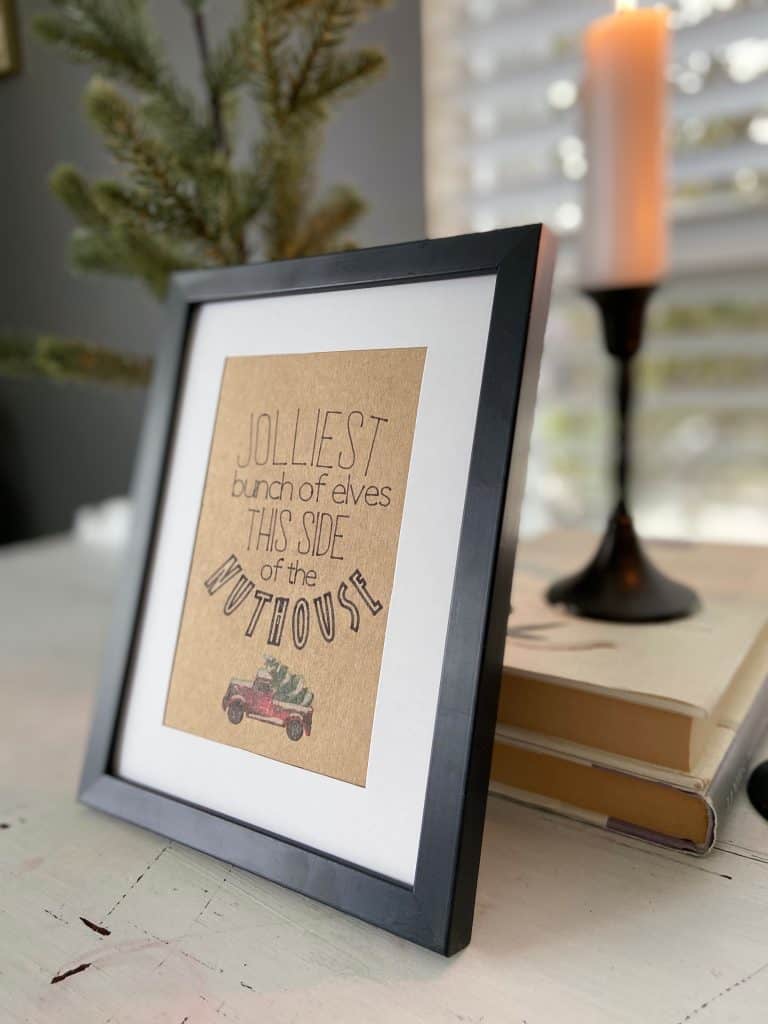 So if you're on board and would like to see more non-Cricut projects and some home improvement, I hope you'll stick around. Thank you to Cricut for sponsoring this post, so happy to join the Cricut Ambassador team.