Lighting is like the jewelry for your home. Interior lighting trends change so often it's hard to know what is a passing fad, or what is considered truly timeless styling. I find myself changing our lighting in our home about every five years. Once we painted our kitchen cabinets and added new hardware, we knew it was a matter of time to choose a new light fixture in the dinette. I'm pretty sure the lights were the original from when the house was built 15 years ago.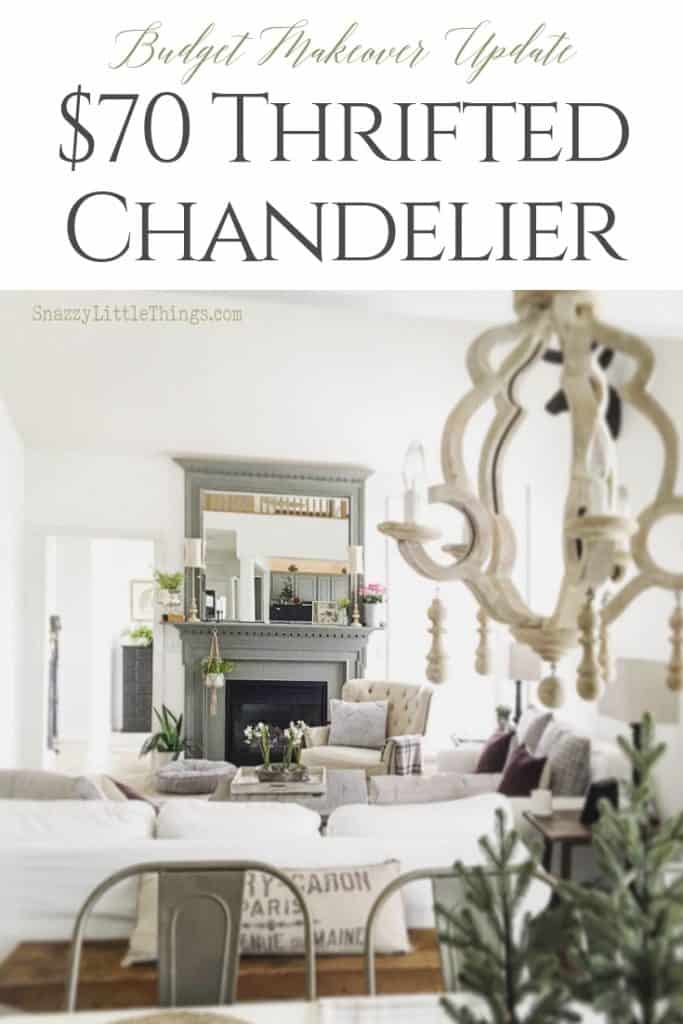 I came across this $70 wood chandelier on Facebook Marketplace, and I knew I had to have it. This brings our total investment in the DIY kitchen remodel up to $230! Seems we're going for a lighter, airier look which is sooo different than our previous home. Natural wood tones and organic fabrics make my heart sing.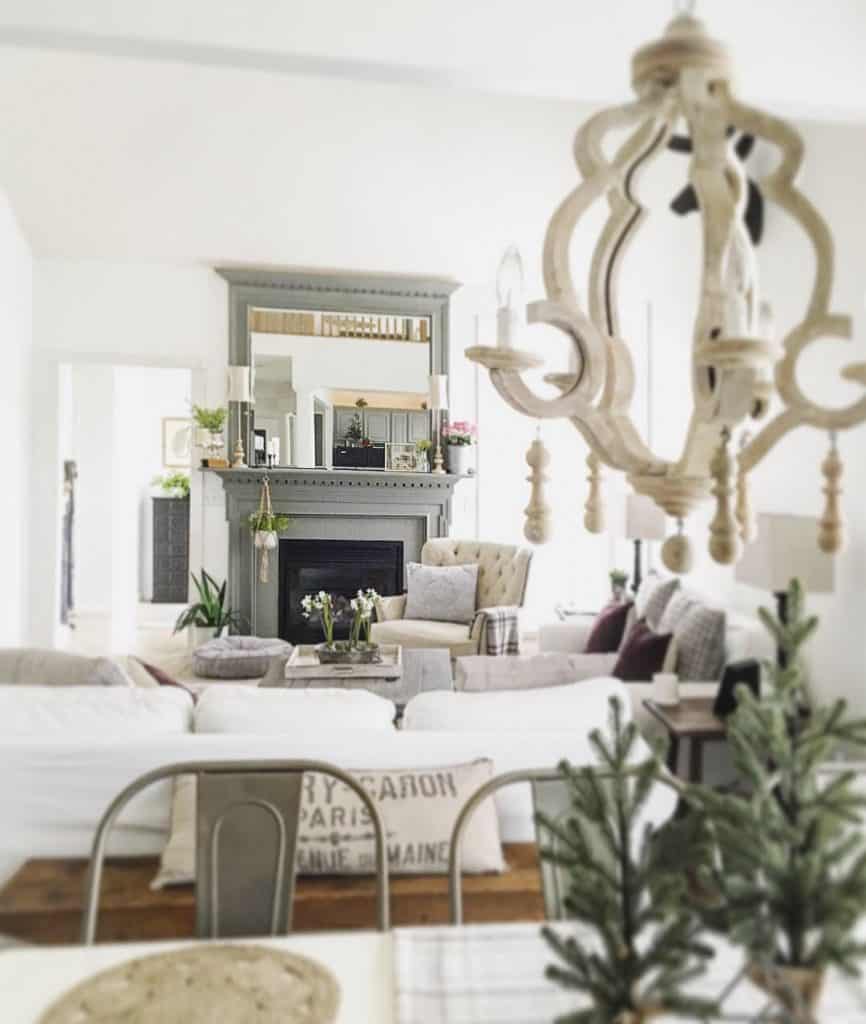 The new chandelier leans more towards the modern-classic with a twist of "farmhouse" — but I think I love it. Notice our "dark and moody" mantel makeover I shared the other day? It doesn't look so dark when surrounded by white walls. Without the dark paint it was a little lost over there.
Our subtle nod to the brass trend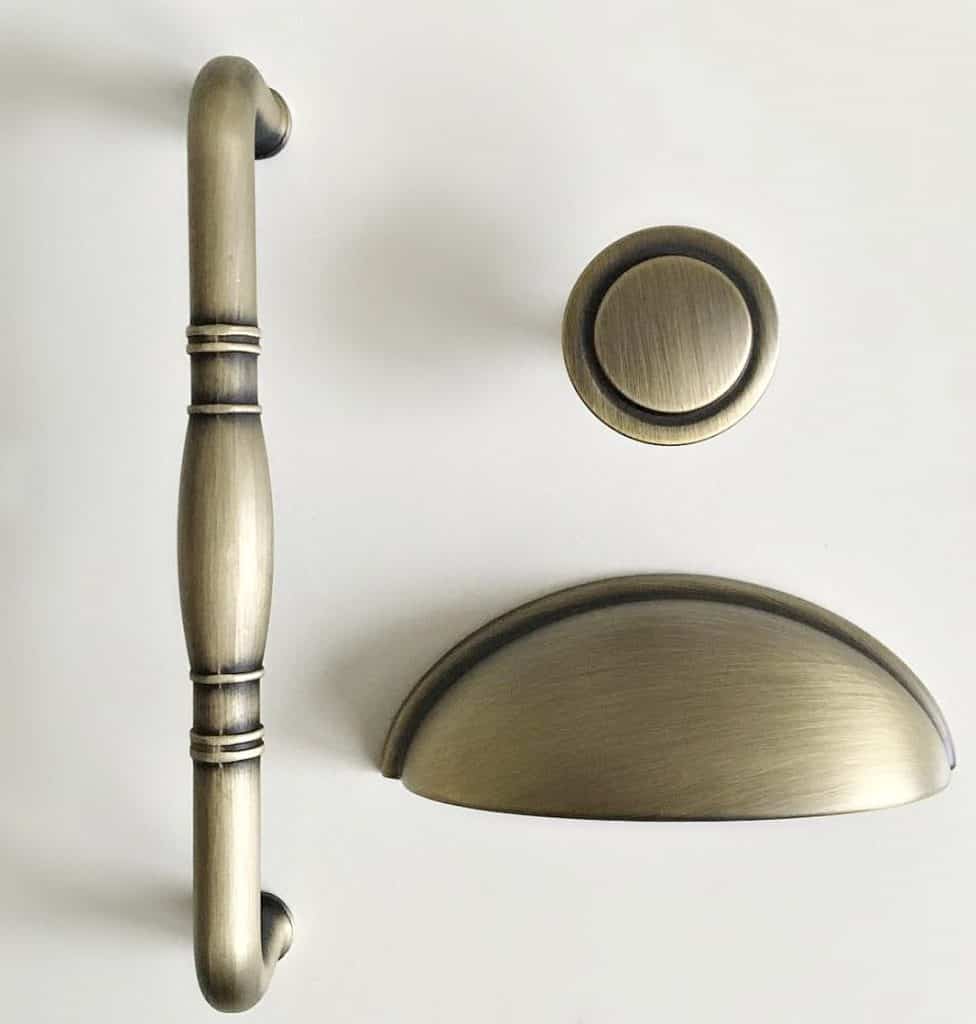 I see lots of bold, brass fixtures these days. I tried to go there…I really did. I haven't fallen in love with it yet -or- maybe brass lighting is just not for me. Having lived through the 80's and 90's — I just couldn't make myself go there — especially for light fixtures. My subtle "nod to the trend" is to work in brass picture frames and mix metals elsewhere. But not in my lighting. So organic, woodsy tones it is. And if we don't love it here…I have another great place this chandelier will work (an upcoming bathroom renovation).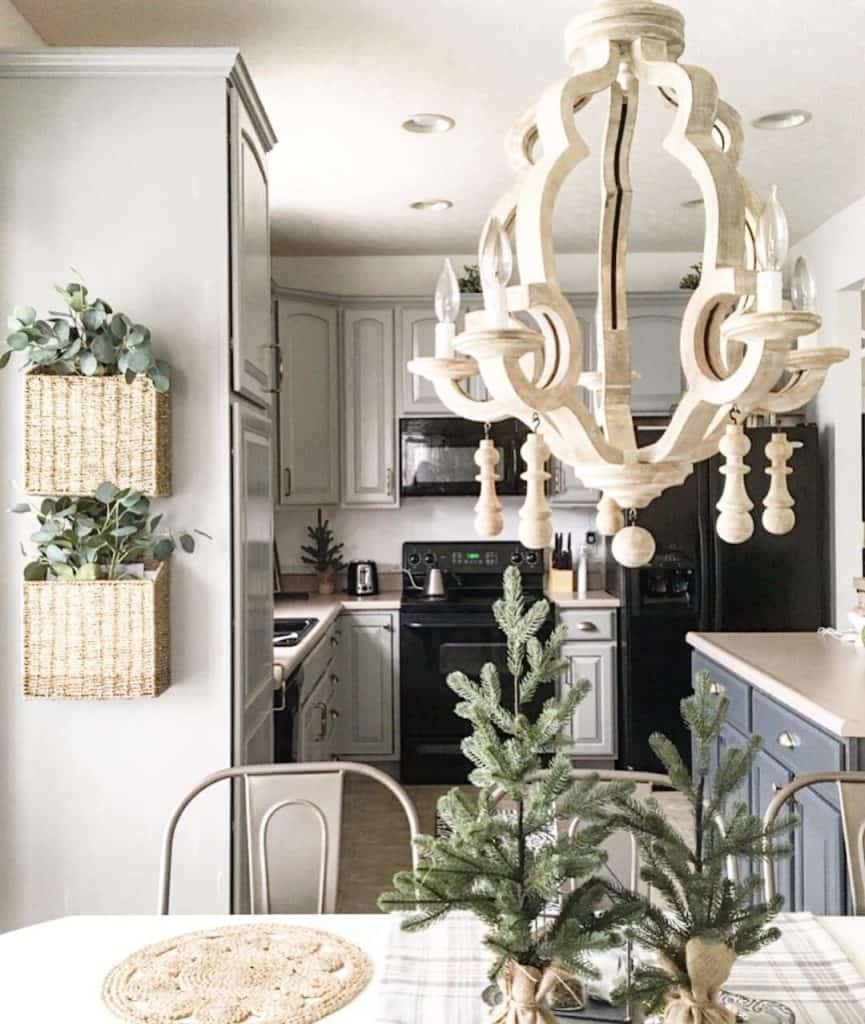 And here's a quick reminder of what the kitchen looked like when we moved in (August 2018).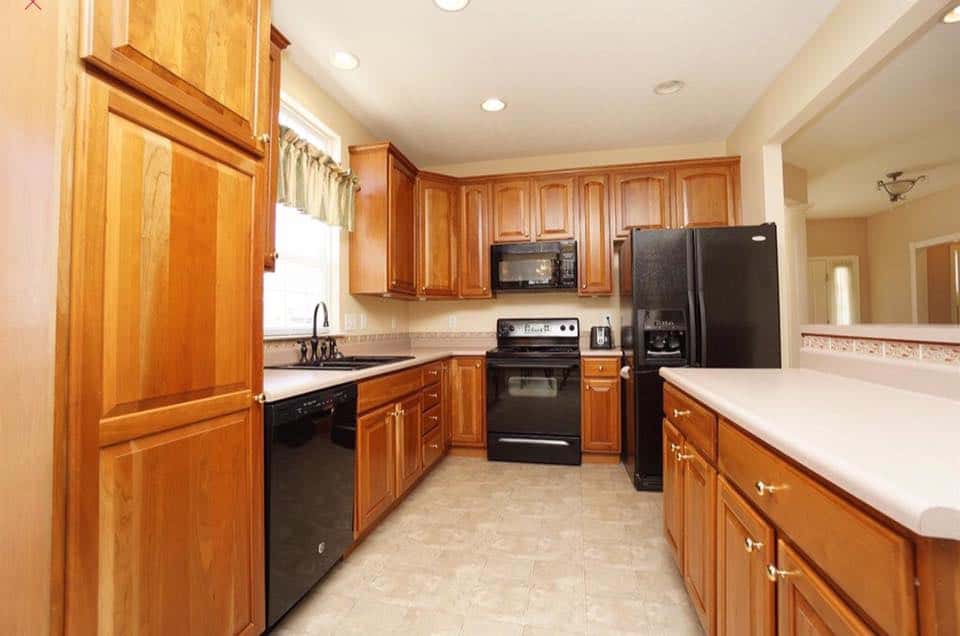 In an upcoming post – I'll share a life-changing life hack that I'll call my "right click shopping trick" that I use to find items I see online with unknown origins. It's kind of fun playing detective online when searching for the perfect products for your home.
All of My Kitchen Sources