Dark + Moody Mantel Makeover
Happy almost Valentine's Day! I've had a "hot date" with my fireplace these last few weeks because of the extreme cold snap. Lots of hot tea, blankets, a crackling fire and Netflix going on here. Mark's been traveling overseas with his new job so I've had a lot of TV time. How about you? If you live in the south I'm sure you're seeing signs of spring, but not here in Ohio. Not yet. We're still enjoying negative temperatures for awhile. :)
Dark & Moody Mantel Makeover with Paint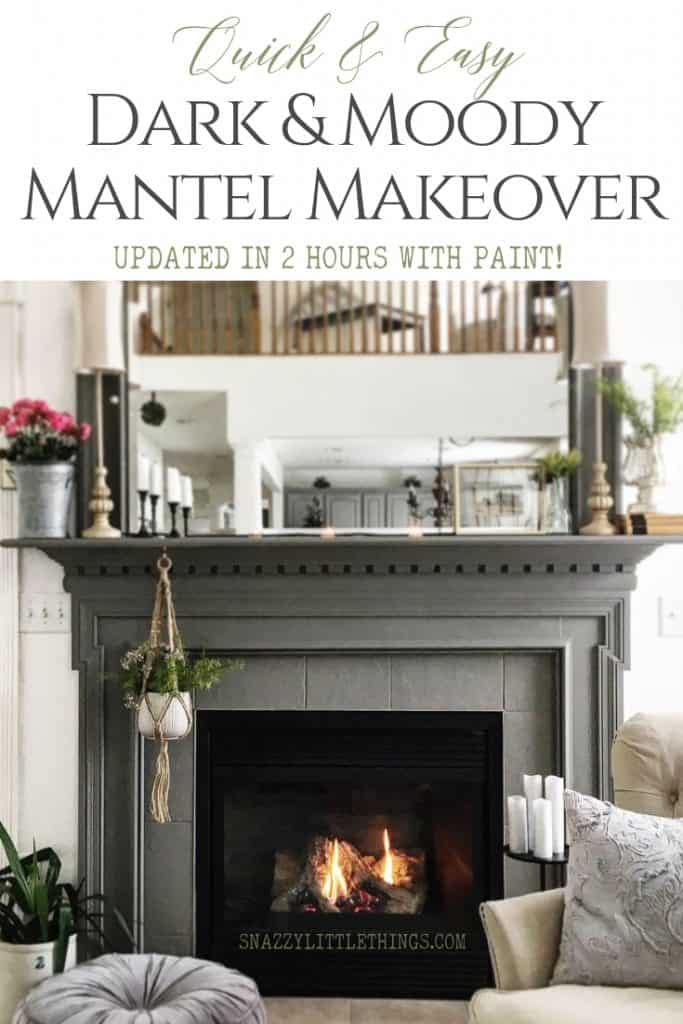 Before: Our White (Yellowing) Mantel
Here is our pink interior on the day we moved in. We had a lot of painting to do!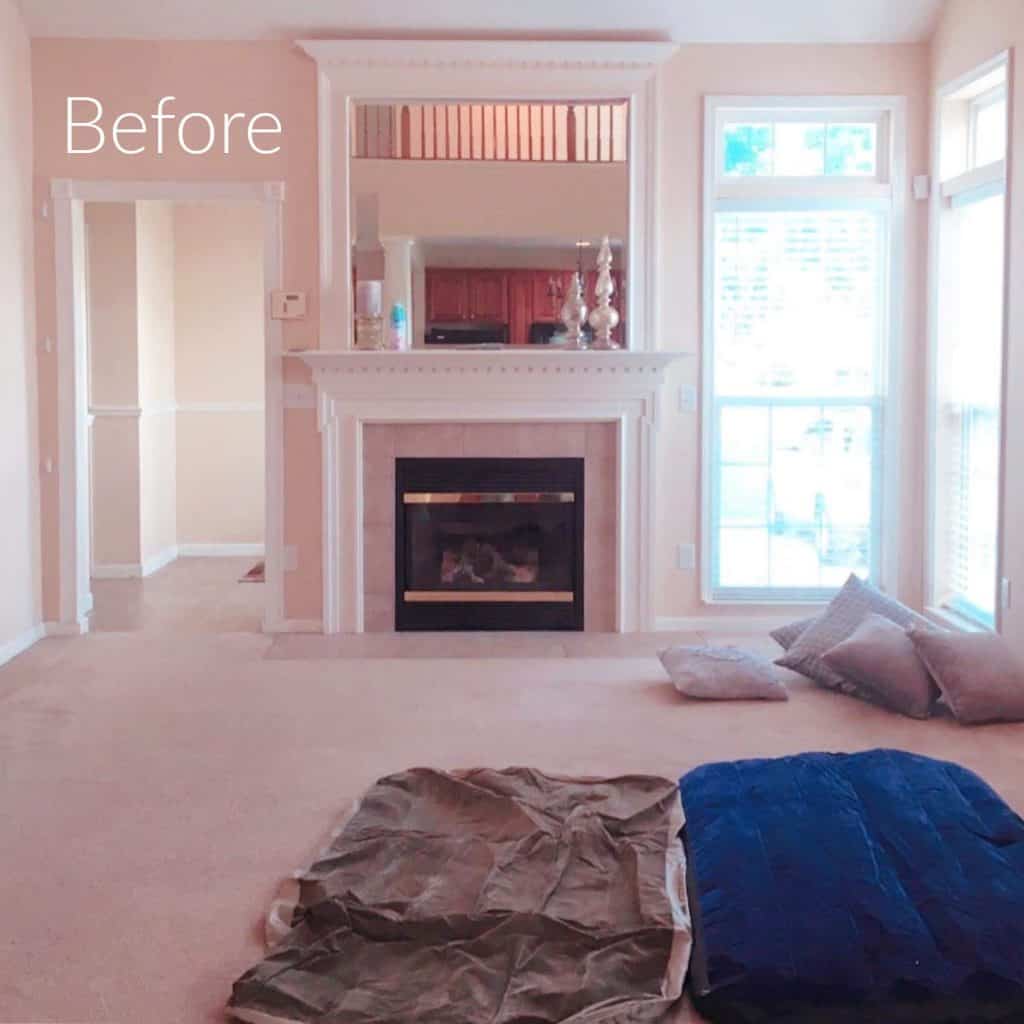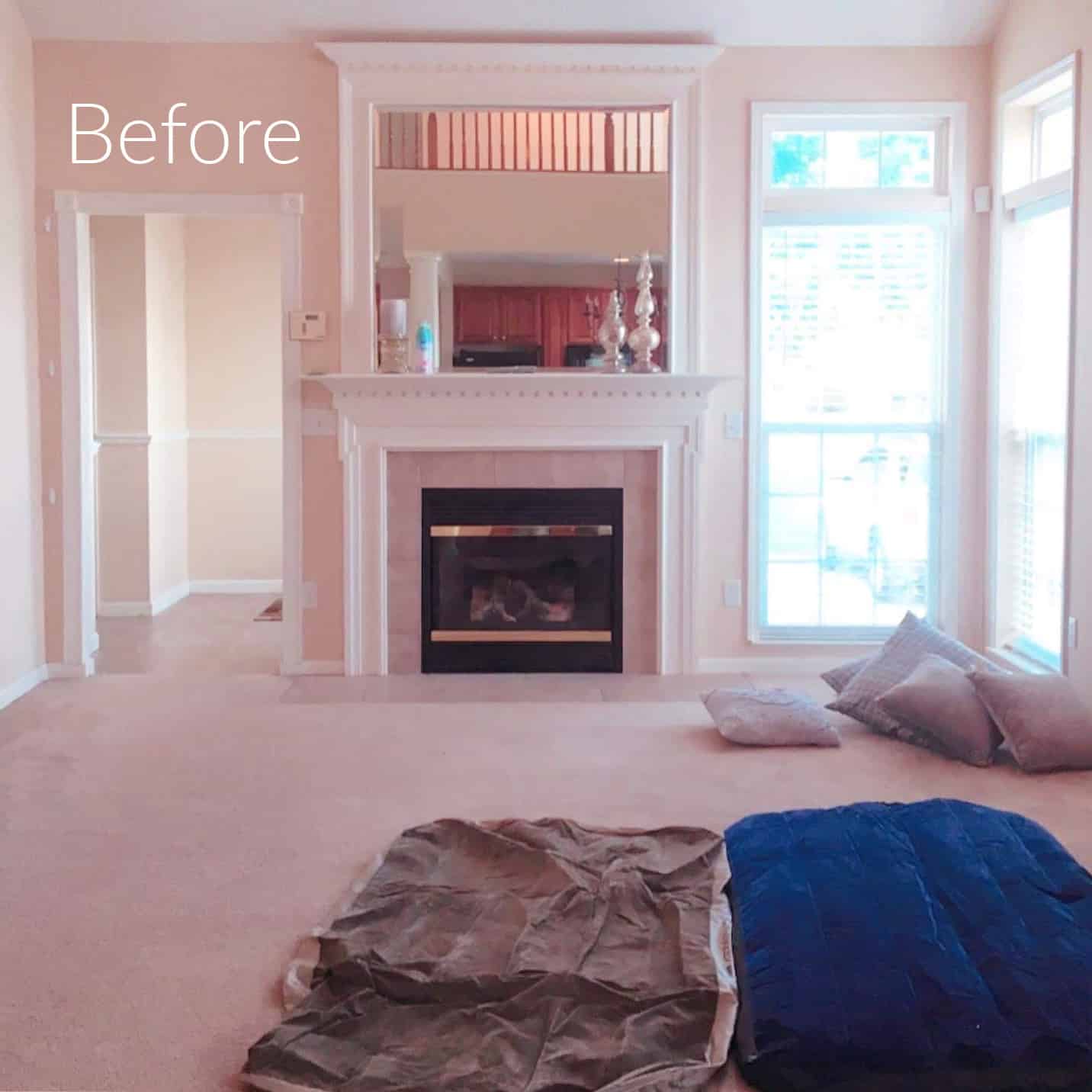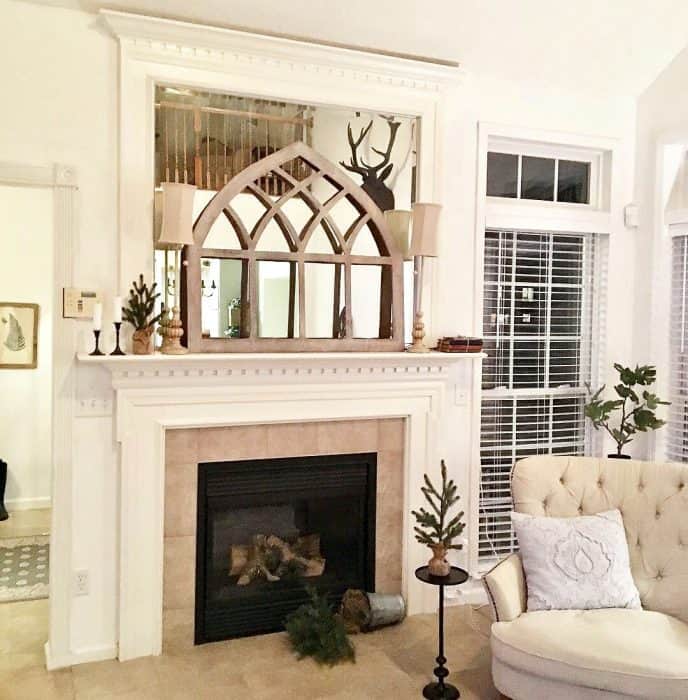 The mantel was on hold since we moved in. I wanted to paint the "peachy" walls as a first priority, then let the rest fall into place.
This has been my view. As you can see the decor elements we used in the last house aren't working too well.
We knew this house didn't require major construction, which is the exact reason we chose it. It just needed simple upgrades like paint, trim, hopefully new floors this year. After living here a few months we're starting to see things a bit more clearly and the low-hanging fruit opportunities to upgrade it. The house is well-made, just outdated.
I contemplated whether I should paint the wall a dark color — leaving the wall white? Or just paint the mantel. So here is what we chose: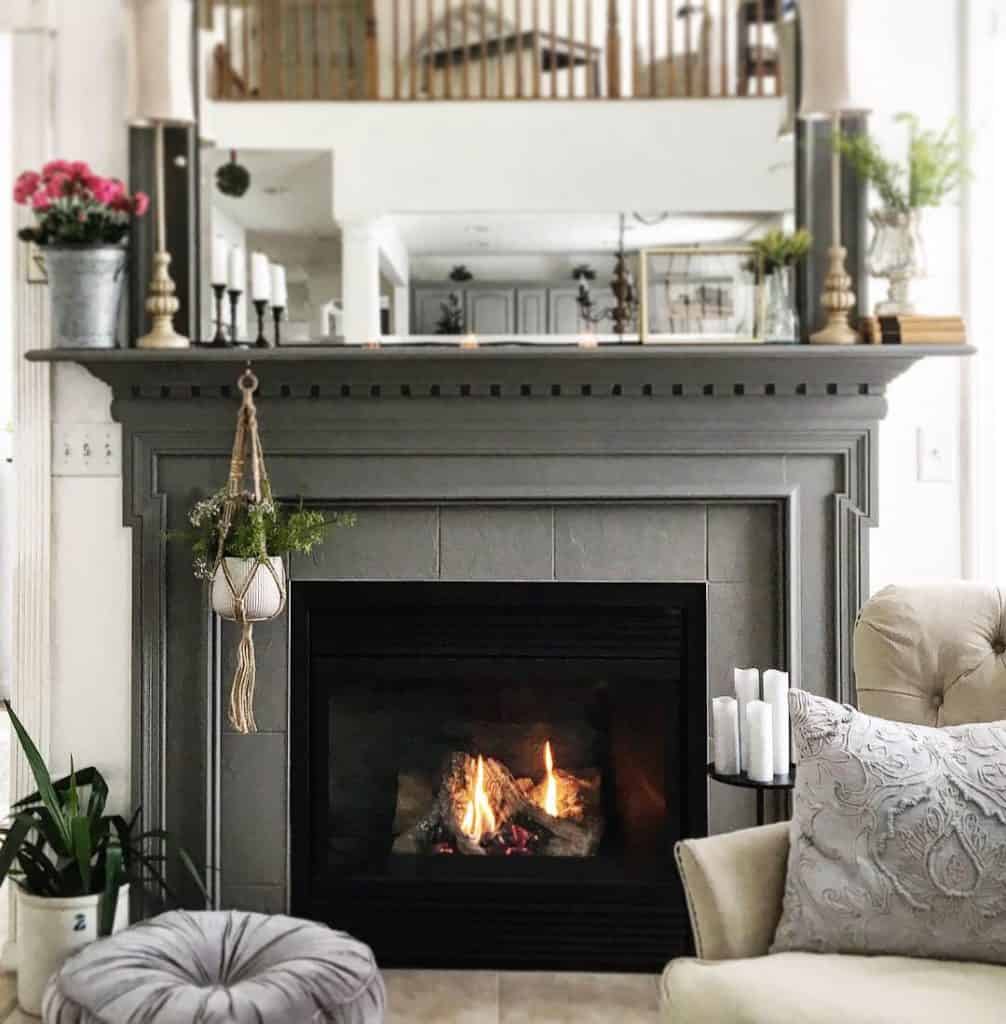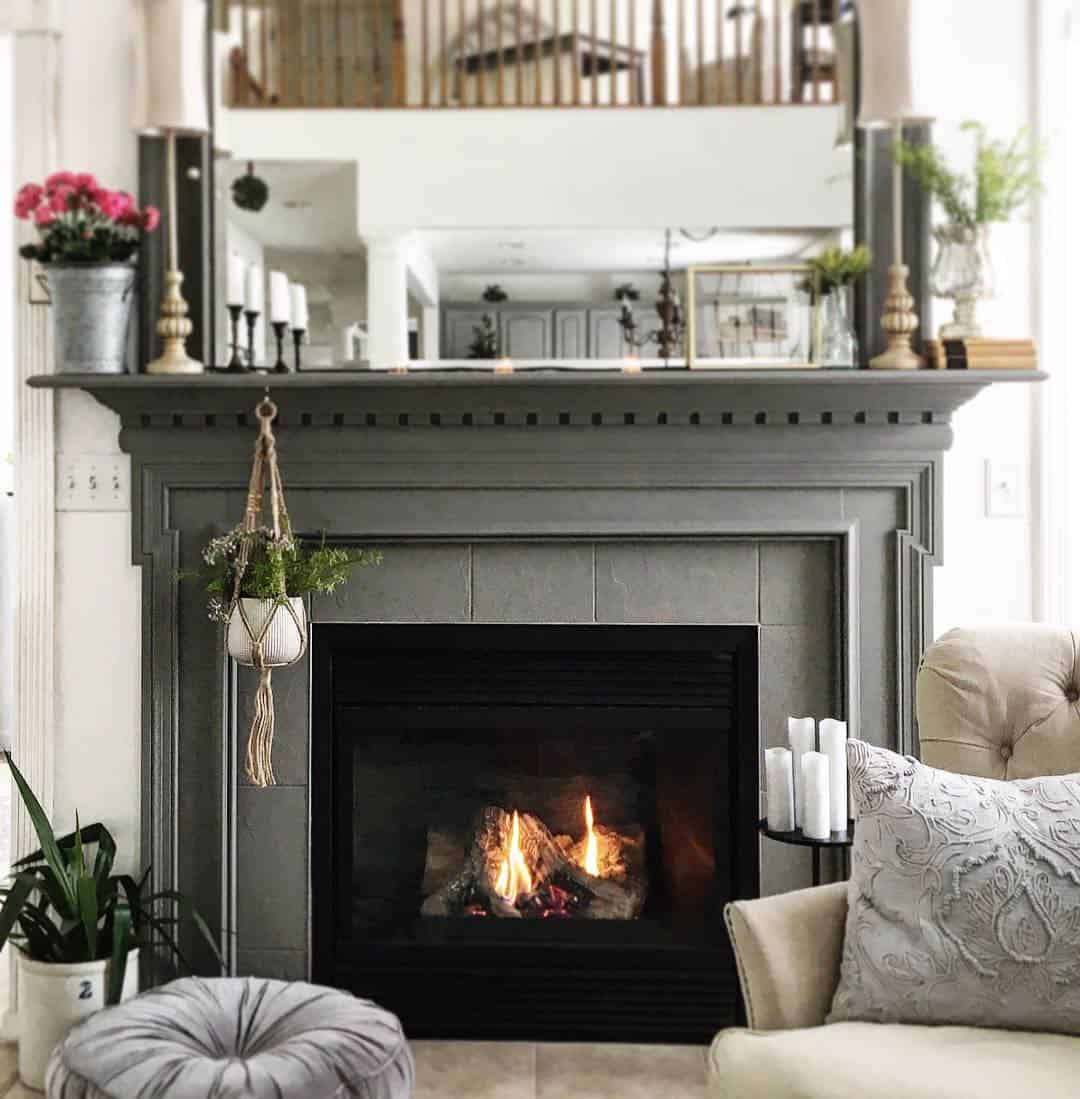 Shop the post and the paint color below:
[show_shopthepost_widget id="4928830"]
Simple changes like this to the house make such a big difference, don't they? Our fireplace mantel had the original builders-white paint. But it was starting to yellow and was just a bit too shiny for my taste. This paint did the trick! (And we also painted the tile the exact same color with the same paint).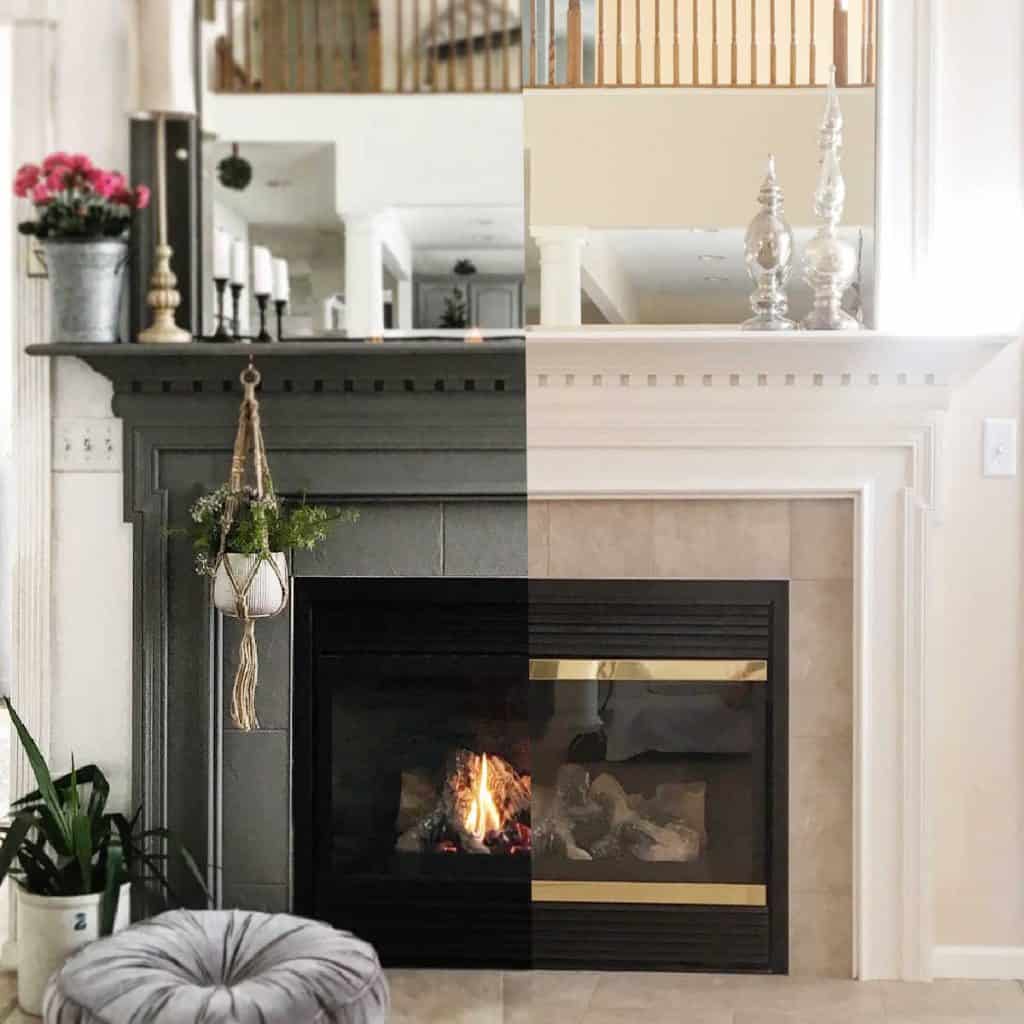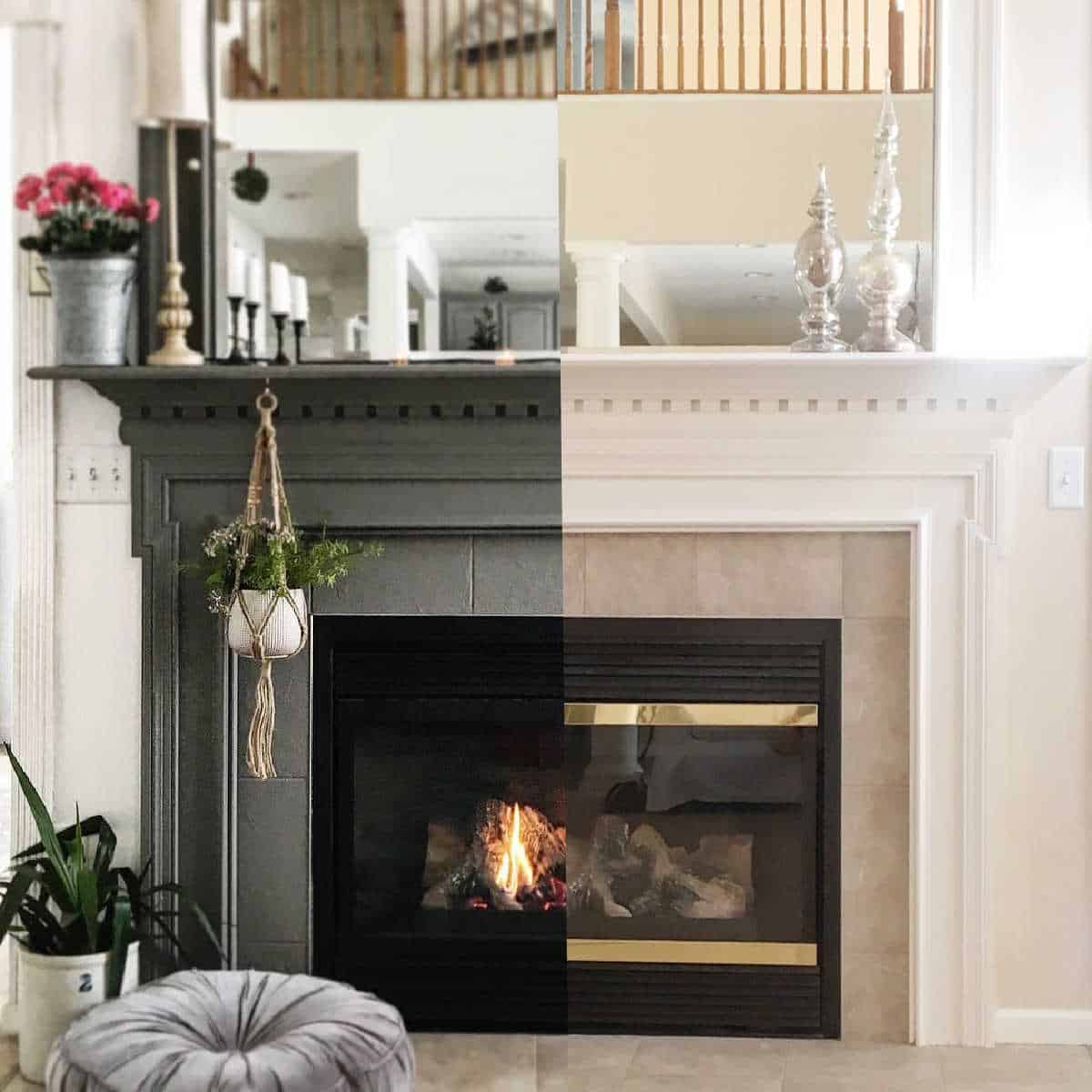 And this time I broke out of the farmhouse look and went for some more fun, boho elements to make it interesting.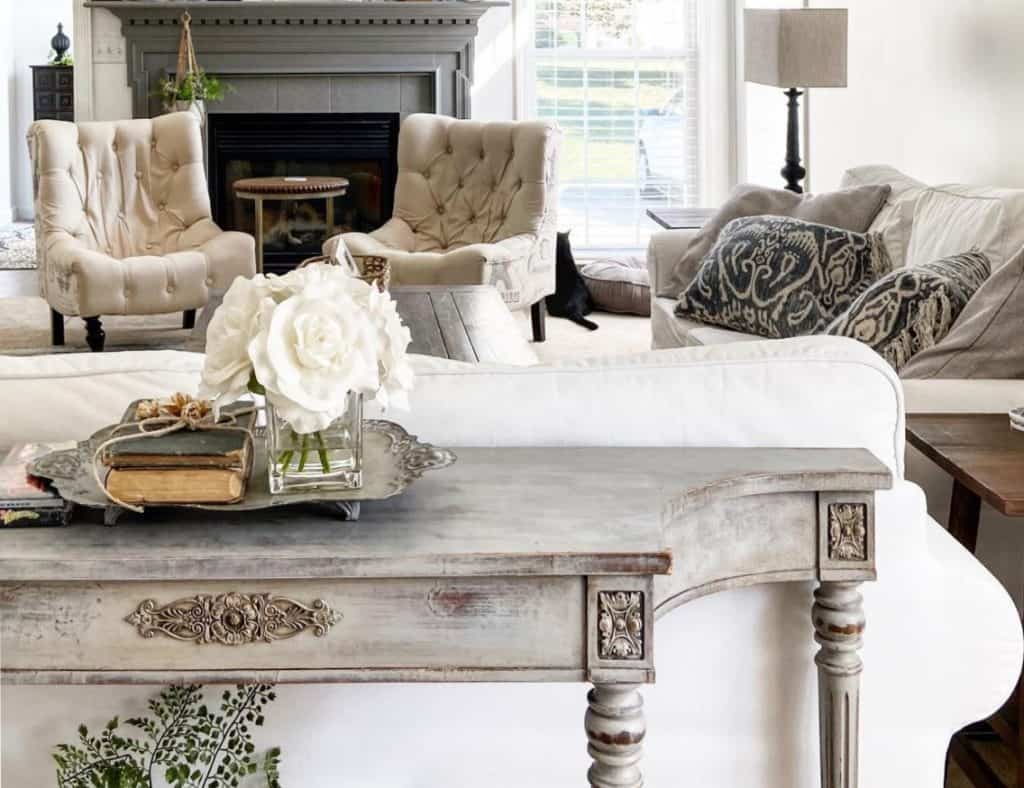 I'm going to be on Rachael Ray!
Tomorrow, I've been given the chance of a lifetime! I'll share more once I'm able…but for now, here's the update on Instagram (Update! all the details of my Rachael Ray appearance can be found in this post).