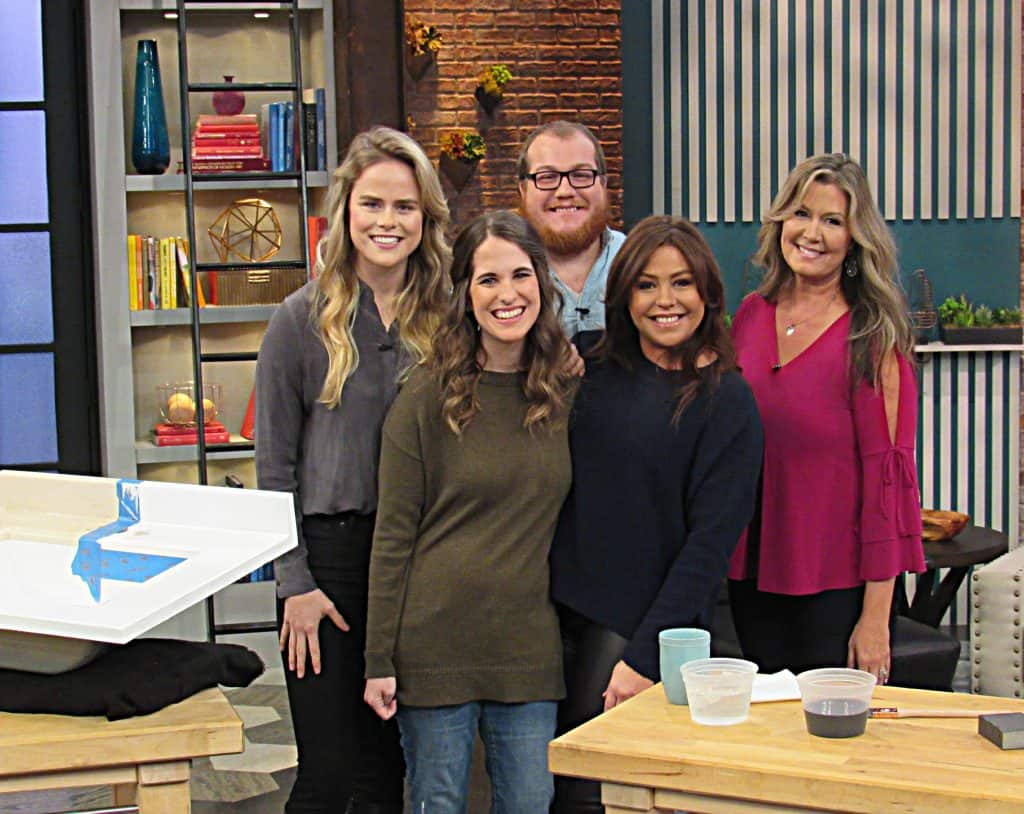 Yesterday I came out of hiding in a BIG WAY. My DIY segment for the @rachaelrayshow aired on Friday, February 15th! Today I'll share all the details about how this happened, direct links to the projects they featured…and a video chat talking about the "behind the scenes" experiences.
The segment was all about what $1400 will buy you in housing across the U.S. It began with an email from a producer, and we set up a call later that day. During the call I answered a few questions in regards to our housing costs and the size of our house. The next day (Friday) I heard back that I was chosen for the segment and would be flown to New York on Monday for filming! It was so surreal and it happened within a 5 day span!
Over the weekend I had homework — I was asked to create a home video of our DIY projects. I asked if there was any specific DIY they wanted to focus on, but they said "film every DIY" we've ever done. I don't think they realized just HOW MUCH we've done ourselves…so I shared hours worth of video (more about that in the behind-the-scenes video). It made me laugh hearing the audience chuckle at how I hide my mail. You never know what's going to resonate with readers or a live audience. I was happy to join a budget DIY segment — because that's what this blog has always been about!
Watch: My Home Video for The Rachael Ray Show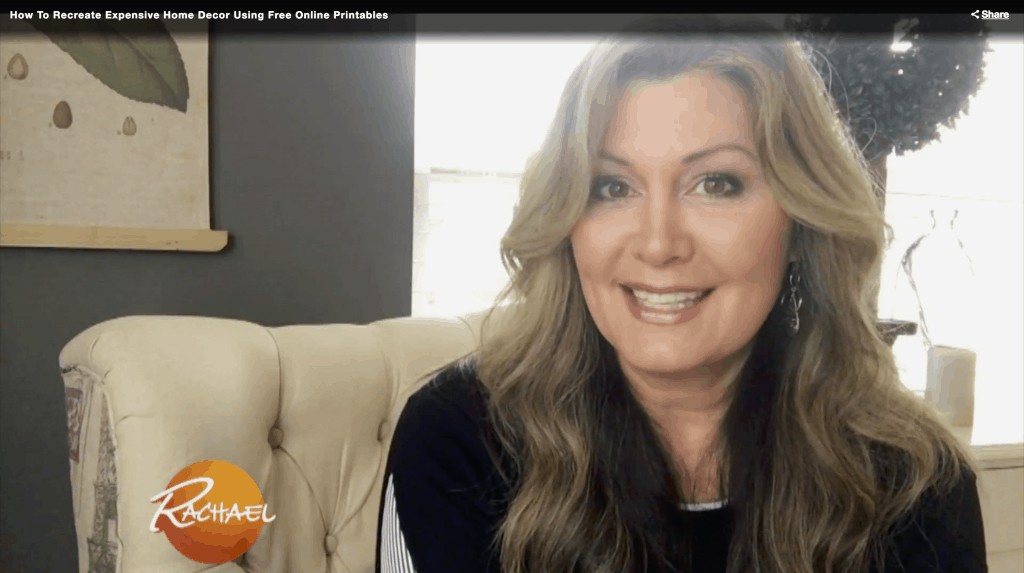 Then we were flown to New York to film the DIY segment with Rachael in front of a live audience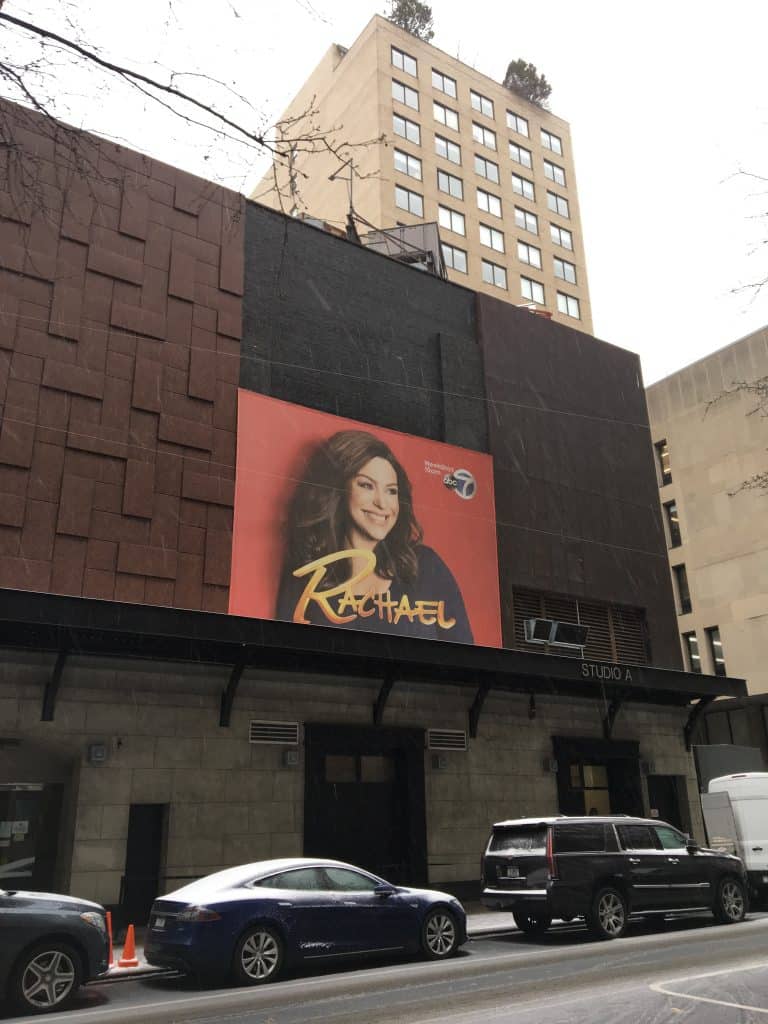 My episode wasn't recorded but it's syndicated. You can Google season 13, episode 95. After my home video, I had the chance to to do a live DIY on stage with Rachael. @rachaelray is every bit of her adorable self in person as she is on tv (and so is her amazing staff). This is the lady who taught our generation to cook, and now her #30minutemeals is making a TV comeback!
Projects they featured:
I filmed SO many projects! I was SURE they would choose our BIGGEST projects to feature, like our whole-home DIY Pergo installation, or some of the furniture we've built. But they chose simple, achievable DIYs. It's a good reminder that not everyone has a woodshop, power tools or a willing "significant other" to put to work. I'll share more of those projects — after all, this blog began when I was a single mom learning how to fix up my home on a budget.
If you're new to my blog, here are some of the links to the projects they shared:
How the Rachael Ray Show found me:
If you're wondering how all of this happened, this came out of the blue. Here's a 3 minute video clip about everything from the day I got the email, to our real life the behind-the-scenes experience. I start giggling in the middle of it, it's funny now but making the home video was a little stressful at the time.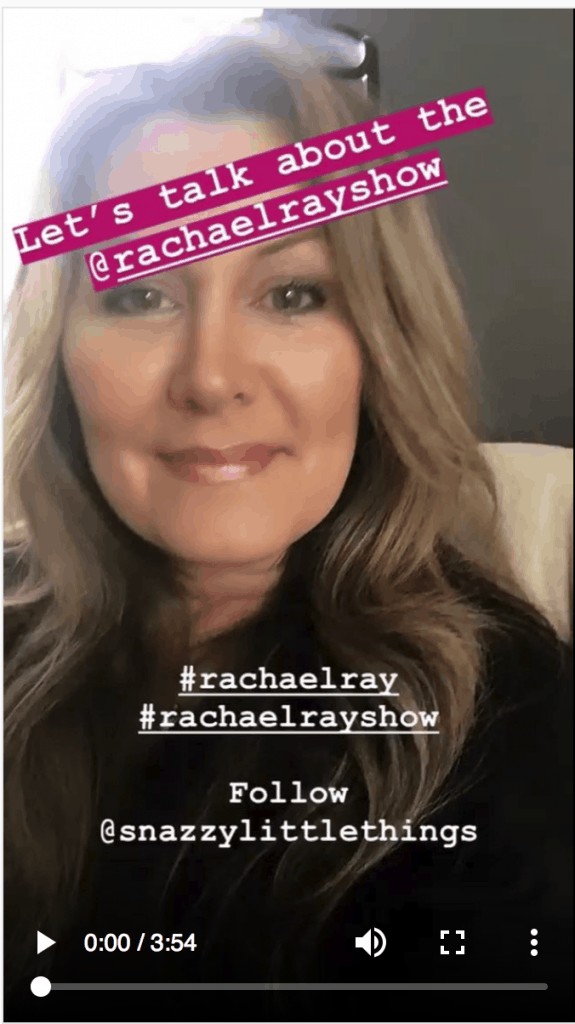 I don't love doing video because of the real life interruptions. Maybe that's something I need to get over — but for Rachael Ray they wanted it to be professional, and as hard as I'd try there was either a technical glitch (my iPhone storage would fill up or a toilet was flushing). The nerves started to kick in at home while filming and it was the hardest part of the entire experience for me. We're going to try to fix that so that filming is a bit easier. :)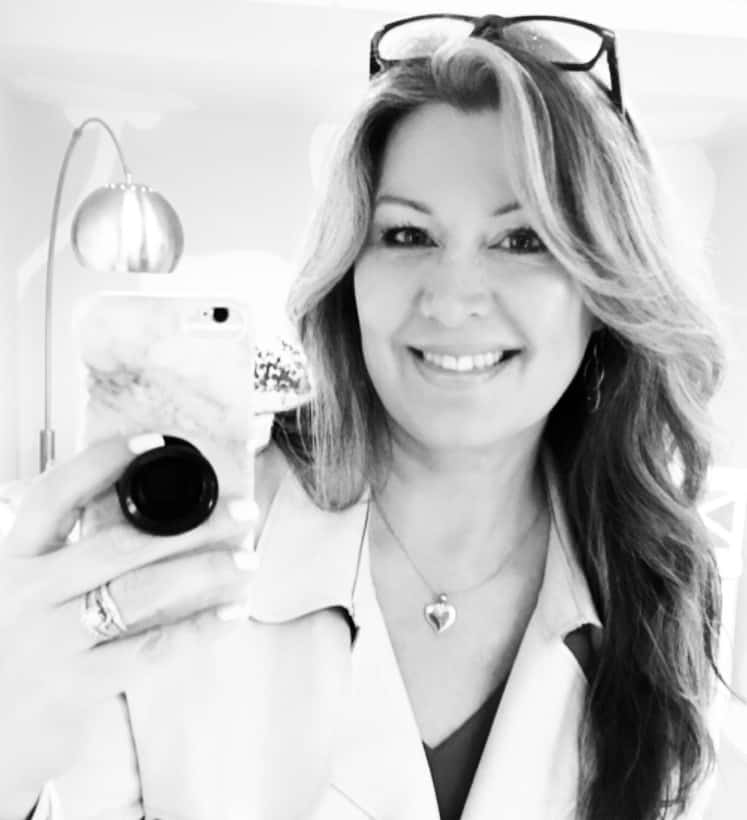 I'm beside myself that this opportunity even happened. And to be honest – it's my family that made this possible. My husband let me leave my software sales career behind to pursue my creative business. He helps me execute all of my ideas, makes all the wood cuts and takes on home projects without complaint. He's a saint. My kids have gotten used to my creative pursuits and watched me wreck the house — only to put it all back together again in better form. They're awesome and creative souls, too. My family is my "why" – even though it isn't always apparent in the chaos of home renovations and my consulting business, it's my love language.
Even if this TV appearance becomes a one-time thing, it feels like the universe is telling me to tune into a higher frequency and to step out of my comfort zone. Not everyone will love me —or— my projects. I won't gain everyone's approval. Some people are critics. Maybe I bombed and I don't know it yet. ? But none of that will matter if it's my calling and it's something I love to do.
But something tells me people are really looking for unique ways to beautify their home on a budget. Not a TV budget…one for real life. If that's what you're looking for then you've come to the right place!
Thanks so much for all the encouragement and well wishes. This has been such an exciting adventure. ?