How to Age Galvanized Metal Quickly
This post contains affiliate links
How to Age Galvanized Metal Quickly
Without harsh chemicals
I am still in love with elements of farmhouse style, including galvanized metal used as home decor. I came across this galvanized metal pail from Amazon, and planned to use it as a centerpiece. But once it arrived I realized it was a tad too shiny for my taste and it could use a little tarnish, but I wanted to age galvanized metal quickly.
Here is the stock image from Amazon.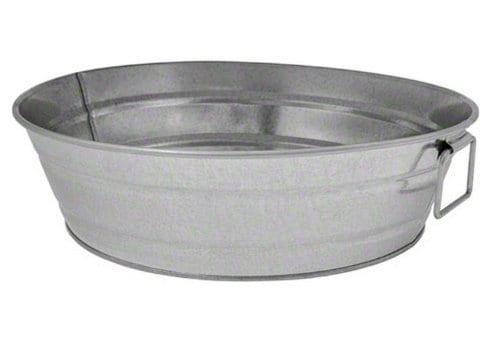 To age the metal, I decided to hand paint the aged metal patina. I've read about aging metal using chemicals, but I didn't have those materials on hand. Plus, it would not age galvanized metal quickly, and I would have to wait overnight. So instead, I pulled out my Martha Stewart Craft Paint in "Gunmetal" — I always opt for materials that I already have lying around my house.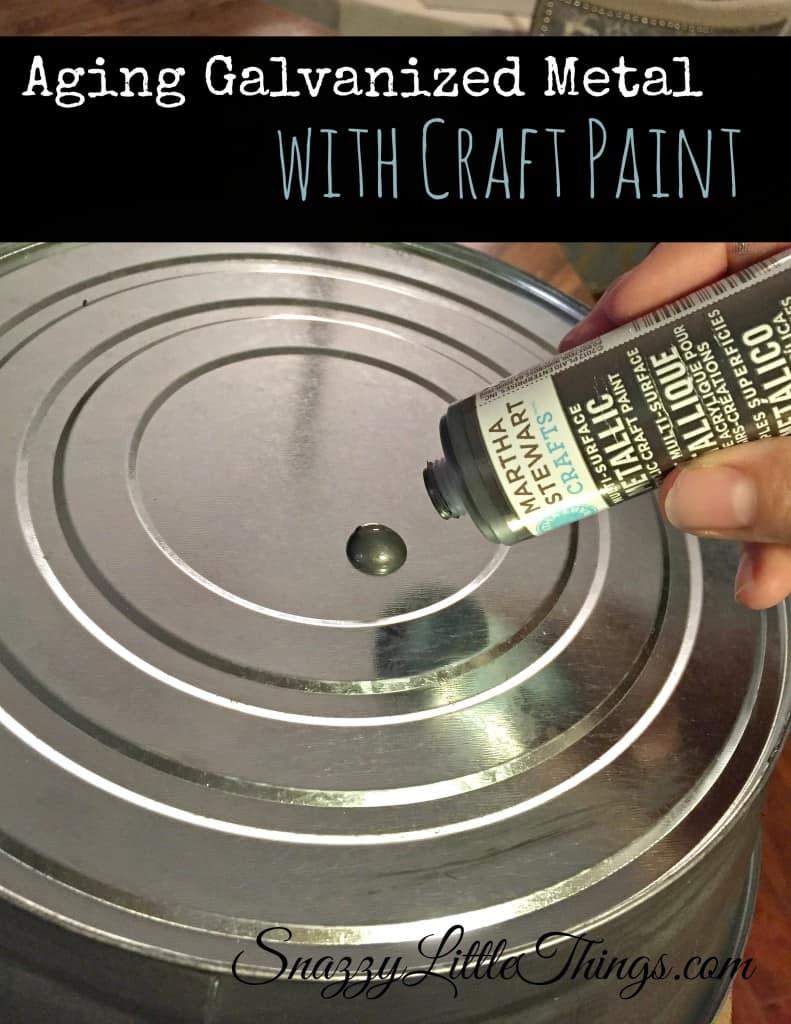 I used an artist brush at first to spread the paint. Then I realized the technique made it look too "perfect". So I painted while standing over my kitchen sink using a combination of brushing it on and sponging it OFF with a wet sponge. I kept working with it until it looked natural. (What, doesn't everyone paint while standing at their kitchen sink?) :)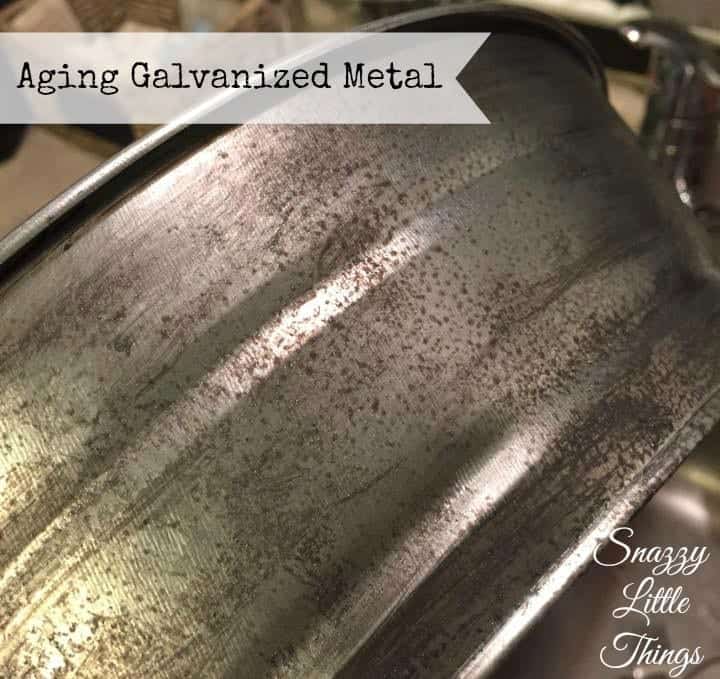 Perfection isn't required for aging. At first, I was planning to add another layer of copper paint, but I scrapped that idea once I saw how pretty it was with the natural metal showing through. My advice when aging a piece – don't overdo your layers. When you do, sometimes the results backfire. It takes very little effort to get an aged effect that looks natural. Plus, you achieve the aged galvanized metal look more quickly than you would using chemicals, and waiting overnight.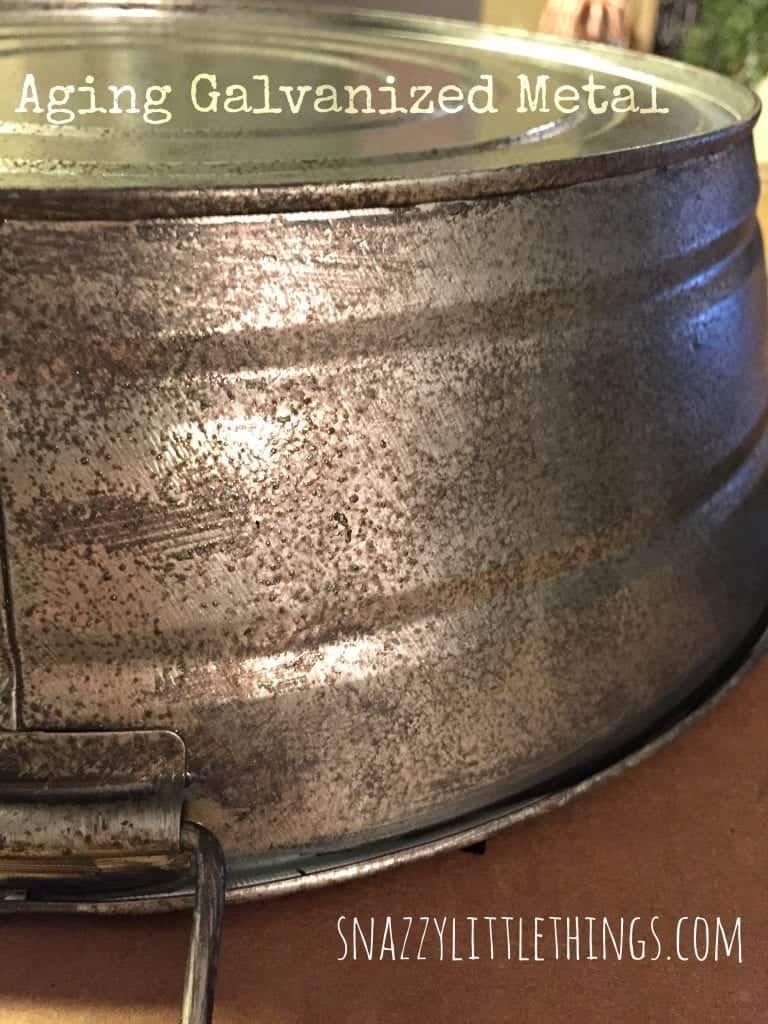 So now, I have a farmhouse style centerpiece. Not busy. Just fresh, simple and pretty. And aged galvanized metal effect dried quickly, within an hour or so, I had a brand new centerpiece. As the weekend progresses I may add a few ornaments here and there.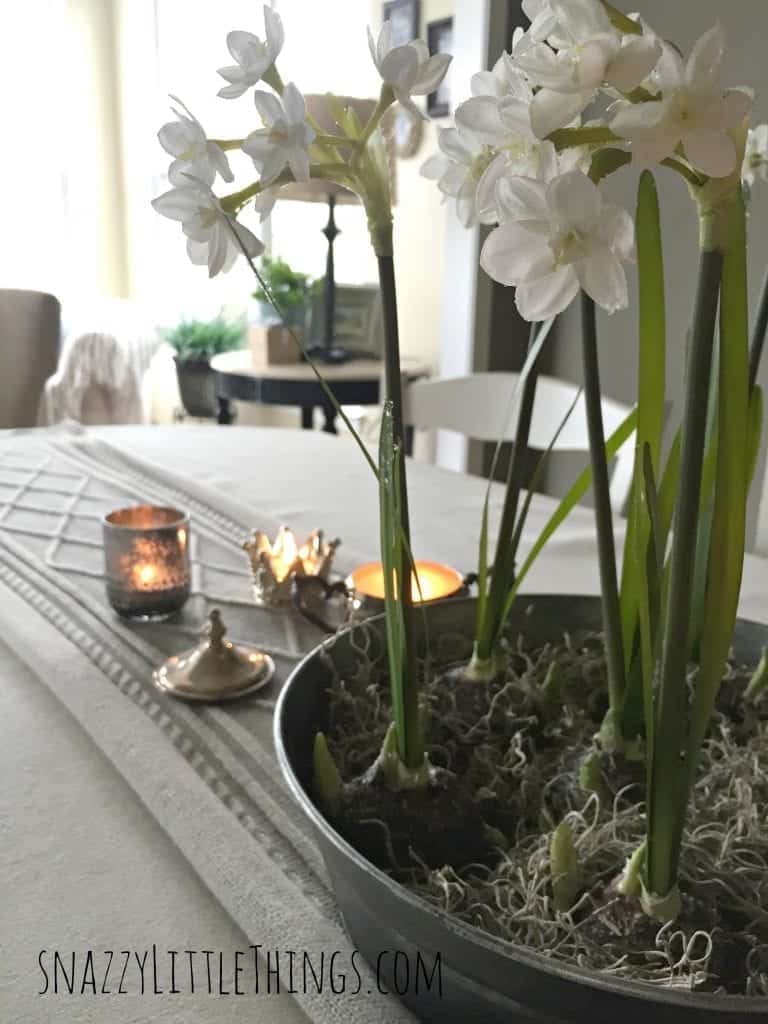 For our dinner party this weekend, I found these pretty paper placemats, a pack of 24 for only $7! It's really hard to find things like this locally, and when I do they're extremely pricey. (I found something similar for $24!!) Yet another reason I love stumbling around online, I always find items that look expensive that fit within my budget.
I am a Prime Amazon member, so anything I order on Wednesday always shows up on my doorstep by Friday. Perfect for party planning and DIY projects.
Shop Amazon – Give the Gift of Amazon Prime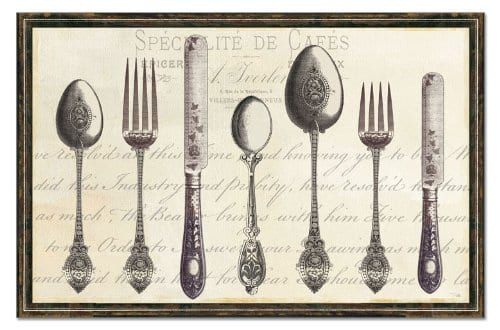 Source List:
TableCloth – I made this from canvas painters' drop cloth & hot glued trim from Joann Fabrics
Galvanized Pail: Amazon.com
Faux Paperwhites: World Market
Spanish Moss: Joann Fabrics
Cable Knit Table Runner: Homegoods
Mercury Glass Votives: World Market
Vintage Paper Placemats: Amazon.com
Thanks for following along! More simple holiday decorating ideas to come!