Free "springtime" printable
Many of you have been taking my reader survey to tell me why you subscribe to my blog. Do you know the top three reasons? Here they are:
#1: Home improvement projects (on a budget)
#2: Decorating ideas (vignettes, styling)
..and the #3?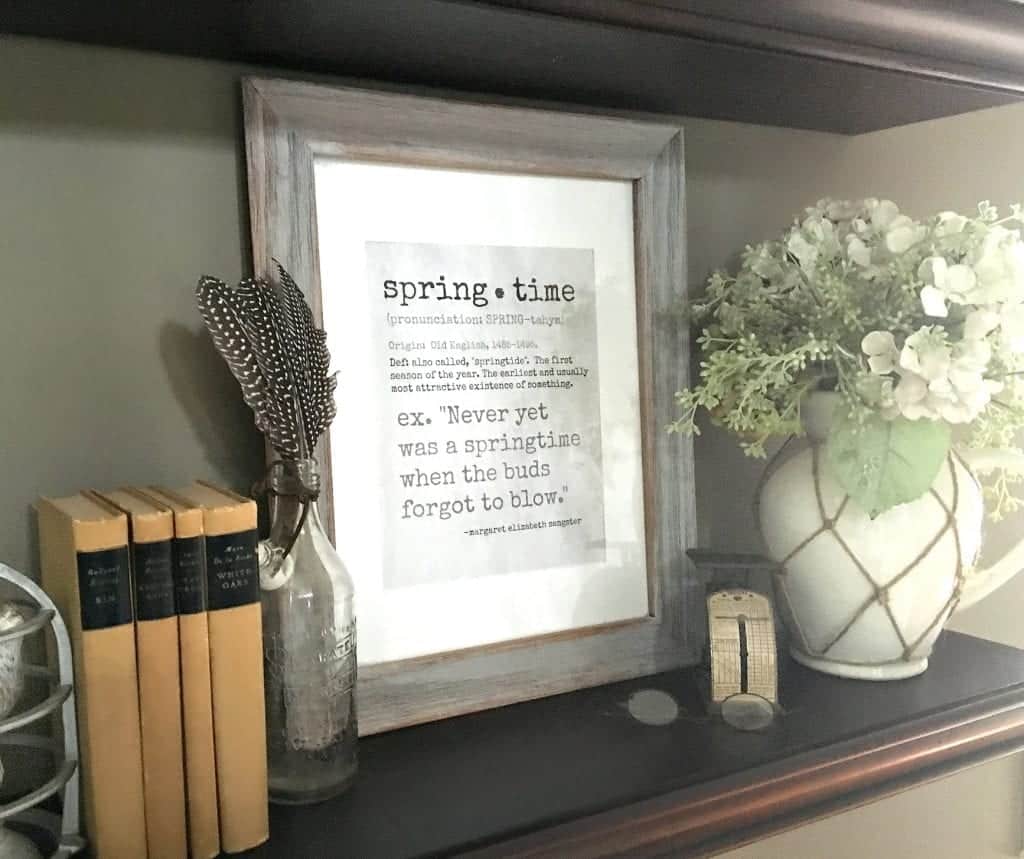 Printables.
Thank you to everyone who has taken the time to take the reader survey — it does help me stay in tune with why you love to stop by and visit. If you can, take a moment and let me know what brought you to my blog, this way I can continue to write about all the things that you also enjoy.
So today I'm sharing my new springtime printable with you.
This is very similar to my "Autumn" printable that I created, I managed to forget to create one for winter…sorry about that! There's always next year.
As you know, I love fonts, especially old typewriter fonts. I perused Pinterest and found some inspiration, then merged two ideas into one.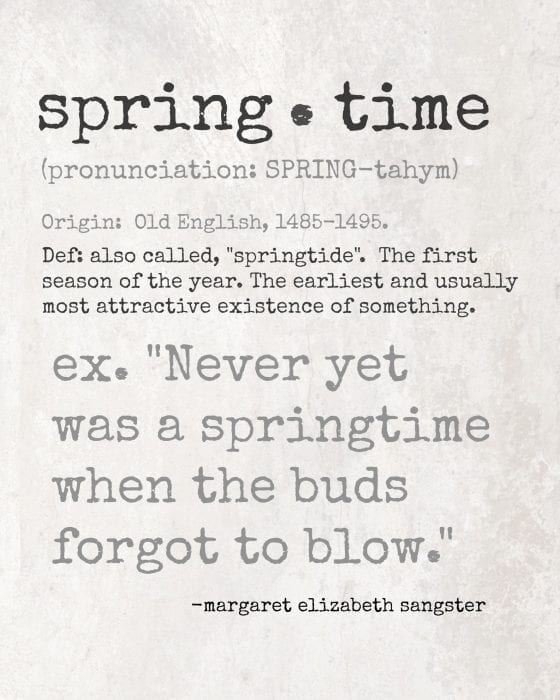 Once you subscribe, you will immediately have access and receive a link to download your own printable, along with a link to all of my other freebies that you can use in your home decor. Sign up by clicking the button below, and then check your inbox! More printables are promised in the future…
Enjoy!