My absolute favorite room in any house to decorate is a girl or boy bedroom. I love when you ask kids what they want in their rooms – they usuall have a very clear vision and their imagination is limitless :) When my son was a baby, his room was an arctic animals theme. Later he became the beneficiary of my love for Art Deco, vintage transportation and world maps. He is now really loving the steampunk and industrial stuff and is excited about decorating the man cave in the basement. Nowadays the man cave is his favorite place to be.
Boy Bedroom
My son's room upstairs
His room flows into an open catwalk overlooking the great room. I do love the colors in here, it's all very soothing. His room looks out over our porch roof, which is a tempting hang out spot for my teen.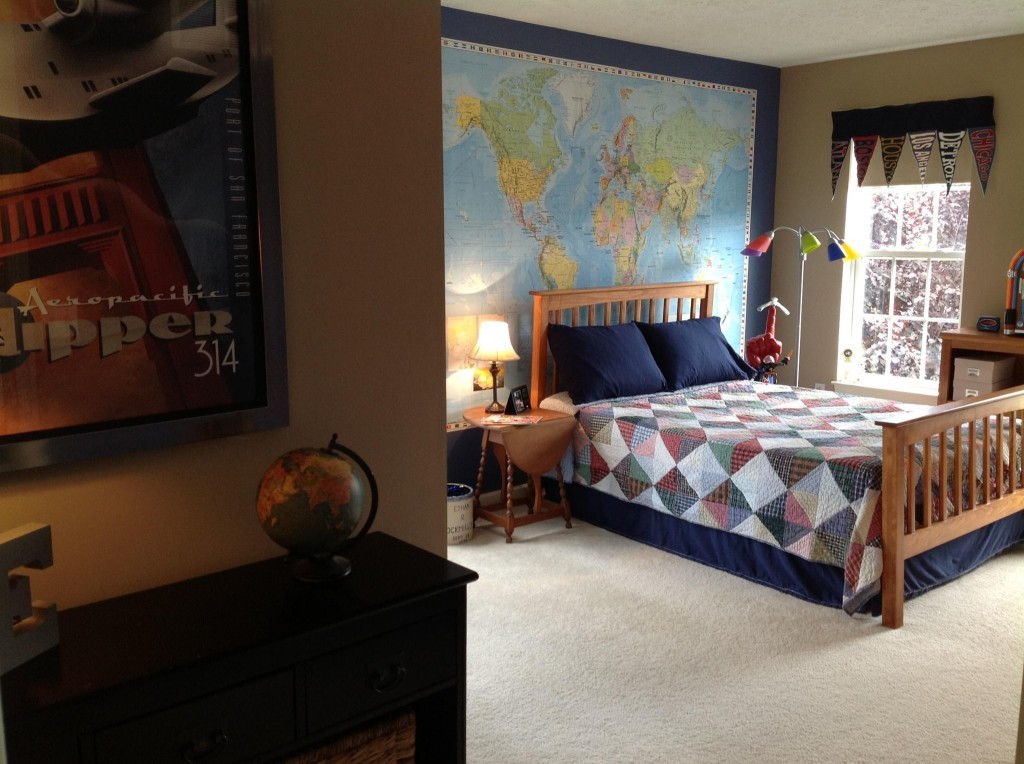 Below is the doorway to his room and how we handled the corner with frieze molding. The long wall is the loft area above my kitchen. More on our molding project can be found here.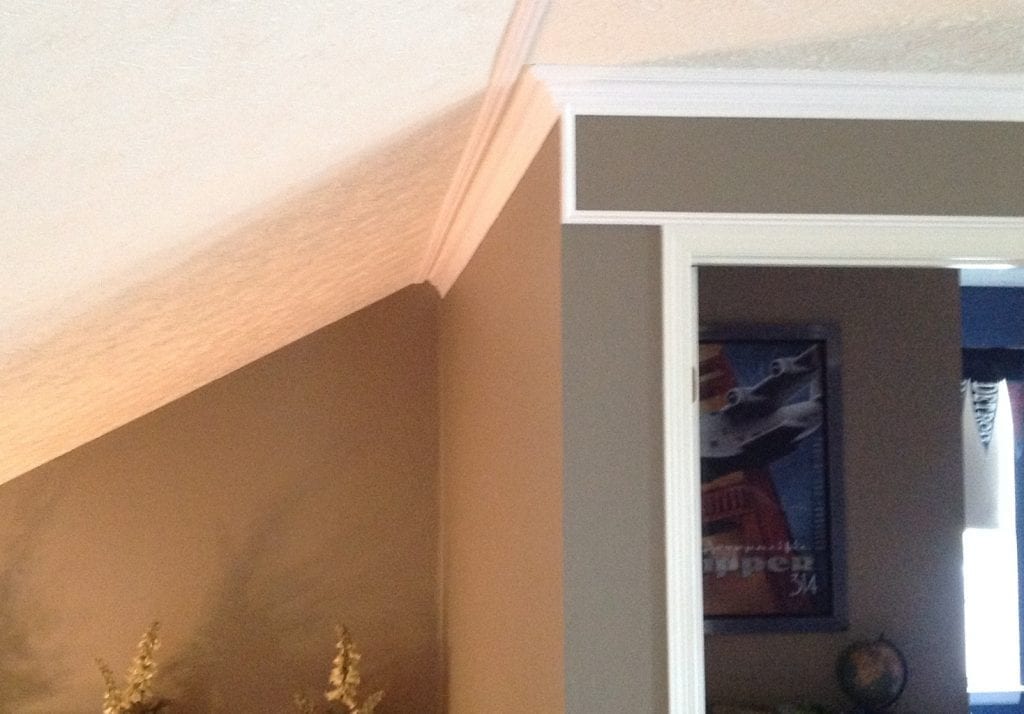 Both this room (and my daughter's room) are part of the open loft area. They overlook the family room, the front foyer, the kitchen.
Whether I'm decorating a girl or a boy bedroom, keeping their possessions minimal is so helpful to your family in the long run. I learned this the hard way over the years; having too many "things" makes life a bit tough on them, so keeping it simple and well organized has been the key to having happy kids (and a happy mom).