Bathroom Remodel — here are all the projects that we tackled in this space.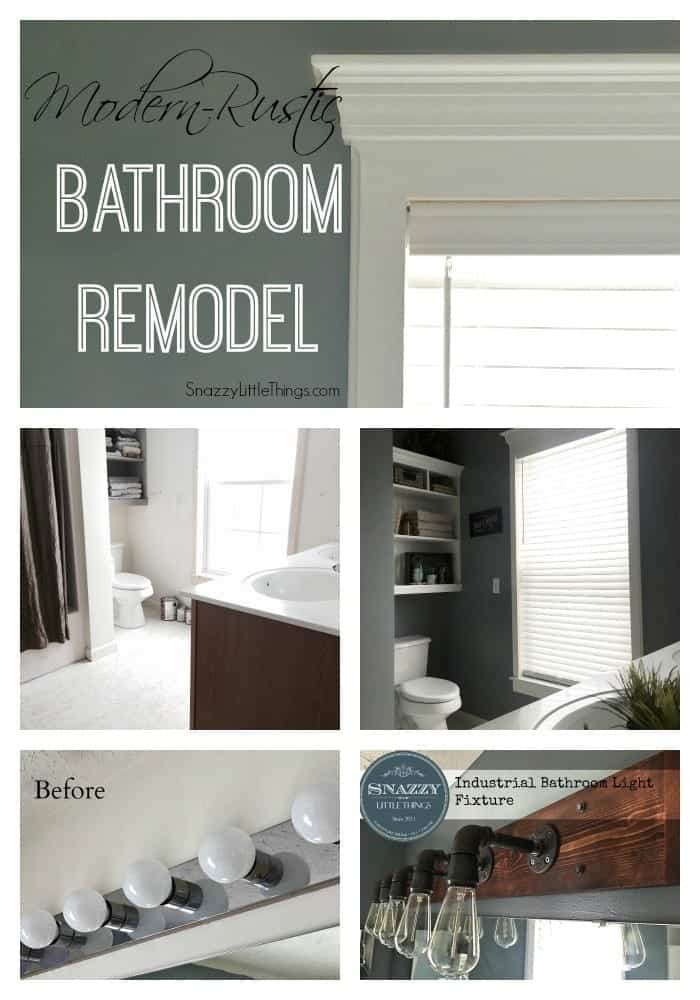 Be sure to subscribe and follow along with all of our DIY projects!
We are about a week and a half into our bathroom refresh. I wouldn't call it a full-on bathroom renovation yet since we are mostly doing surface and cosmetic fixes just to make the space more livable. Our goal was to make this project a priority on our 2015 DIY to-do list. I followed my own advice (see "6 Tips for Prioritizing") when I assessed this room for what we could accomplish with a low-cost, high-impact approach to update the room. As mentioned in the article, I consider this "Phase 1" and we are dreaming of doing a much more intense upgrade soon.
Here are simple upgrades that we've accomplished so far :
Replace old, ugly blinds with cordless, Custom Size Now Levolor® blinds – check! 
Found the source of the leak through the drywall, and fixed water damage – check
Choose a new paint color that isn't beige or brown – check…and check
Replace windowsill and add new, custom molding – check (thanks, hon!)
Paint the new molding – check!
Add cool new industrial light for the vanity (cost = $67) – check! (did I say I loved my husband?)
Add built-in shelving over toilet (since our room has no linen closet) – check (major points for hubs)
Have yet another debate over beadboard (I like it, he's not a fan)- check! 
This project was back-burnered until we found the source of a mysterious water leak through our siding which was seeping through our drywall. Once we found the leak, we could finally tackle this space.
My favorite part of this room so far are the new blinds from Levolor. We had these custom cut and hung the same day we bought them.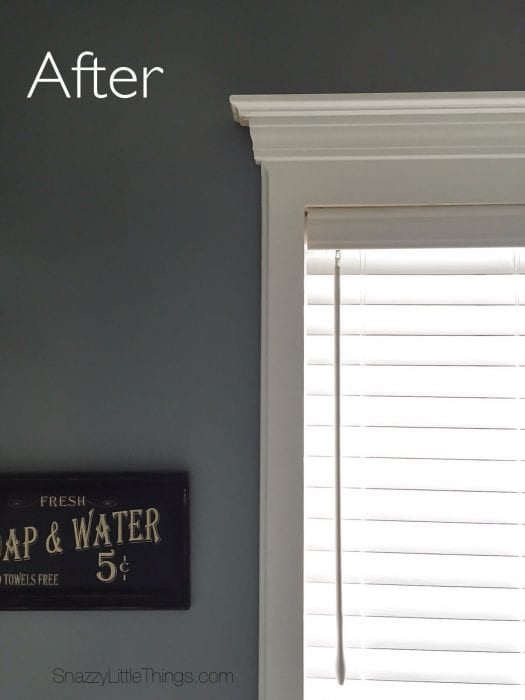 These blinds are exclusively found at Lowe's and are cut-to-width free of charge. Instead of waiting for a special order to arrive, you can take them home same day. (Which is great for impatient DIYers like me who throw away old blinds in haste). The blinds are cordless, which is important because having a dog is a lot like having a toddler in the house.
The white blinds inspired us to go with white trim throughout the room for a nice, clean look.
To add to our industrial theme, here is the the new vanity light made by Mr. Snazzy.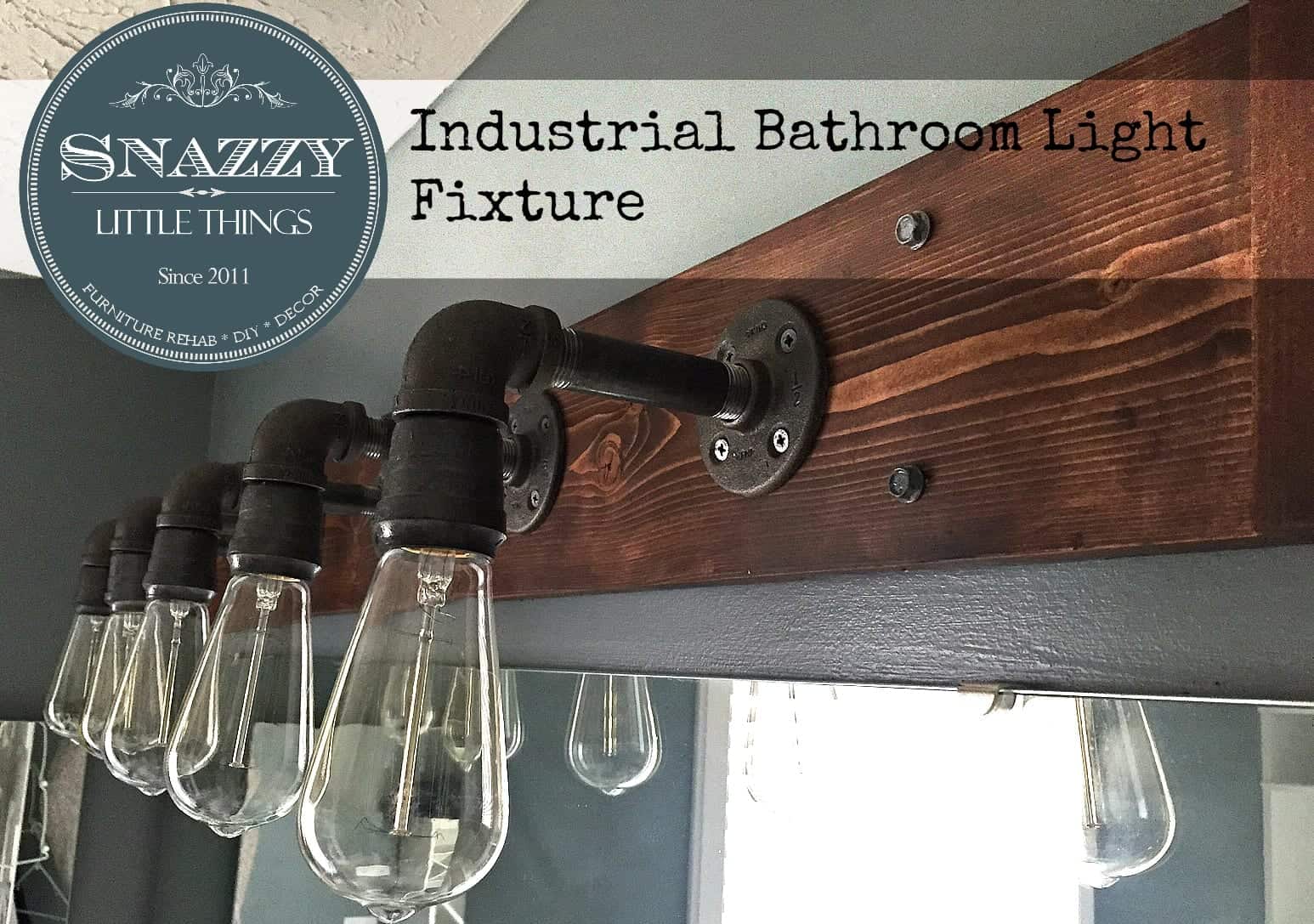 Here is another view of the before + after:
Now some confessions…
…our master isn't my favorite space. It's kind of tiny as a master bedroom goes, and it feels like an afterthought in this floorplan. Our "master suite" includes the the main bedroom, a glamour dressing room….and this standard bath.  (See our floorplan here).
Some of the challenges:
We also need more storage since there is no linen closet.
Our master closet was too small…so we turned it into a dressing room.
We added the Ikea PAX closet system on one wall, which reduced our closet size considerably.
We are thinking of extending the Pergo Outlast+ flooring into our master bath.
I would love to find an old sideboard and repurpose it as a vanity.
I definitely want to rip out the dull white colored shower and replacing it with a gorgeous, tiled walk in shower.
What do you think so far? Sometimes you just have to roll with the floorplan you have…and make it as livable as possible.