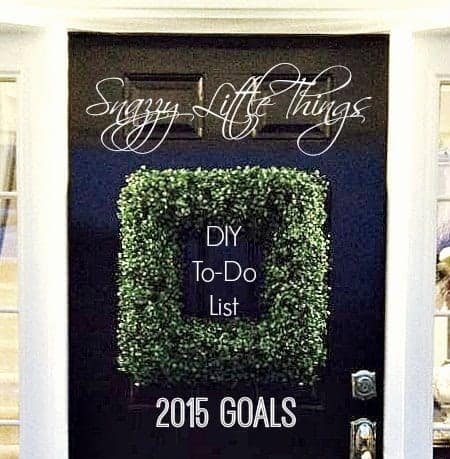 Last week I wrote about making lists and prioritizing your DIY goals. So today, I put together our 2015 DIY to-do list, which includes some pretty lofty goals. We may not get all of these done, but it will sure feel good checking these things off of our list if we do.
Join me for our monthly DIY challenges called the #30DayFlip! These challenges have really helped me progress with some of my unfinished projects.
---
DIY To-Do List 2015:
(see links for "after" pictures)
Master Bath Refresh (all completed projects are linked)
Replace flooring
New plumbing hardware
New mirror (or frame the old one)
Frame in bathtub / shower
Replace sill / trim around window  finished 1/8/15 – come and see!
New window covering   finished 1/8/15
Paint shelving above toilet   finished 1/8/15
Patch drywall where there was damage  finished + painted 
Paint  finished! See what colors we chose.
Replace (or paint) vanity  finished! Painted the vanity for now to save $$
Create storage solutions (we have no linen closet!) 

finished! 

created built-in shelving + added a linen closet
New lighting 

finished!

 see our new vanity light 2/2015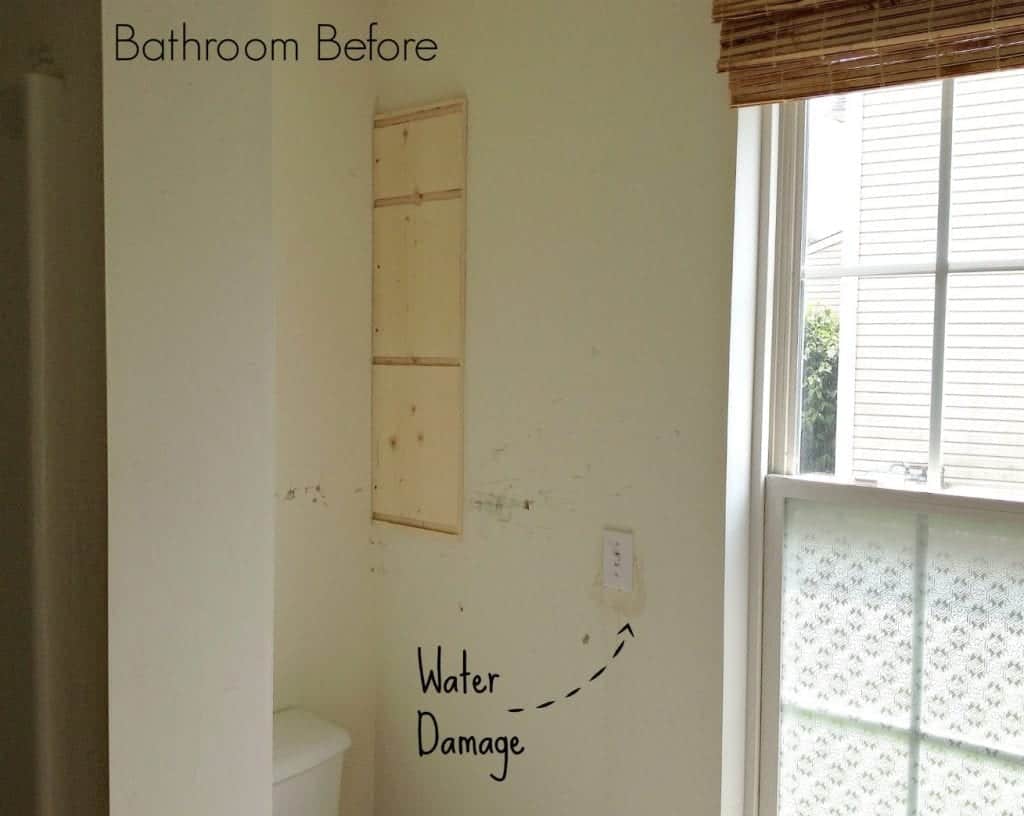 Bathroom, after!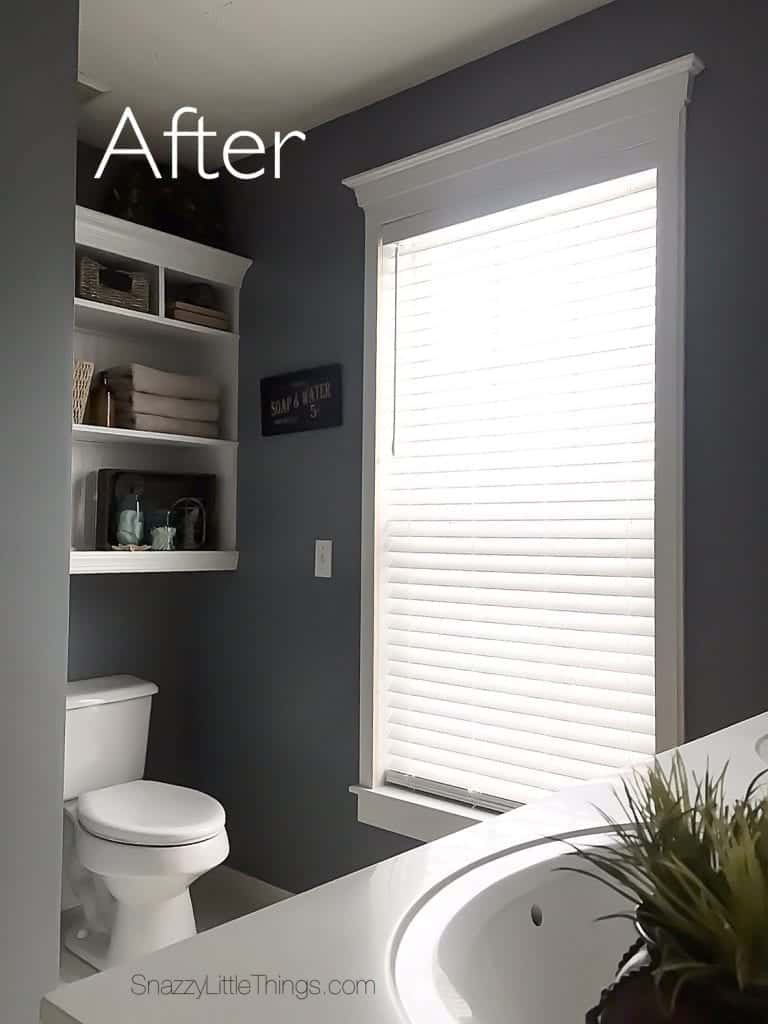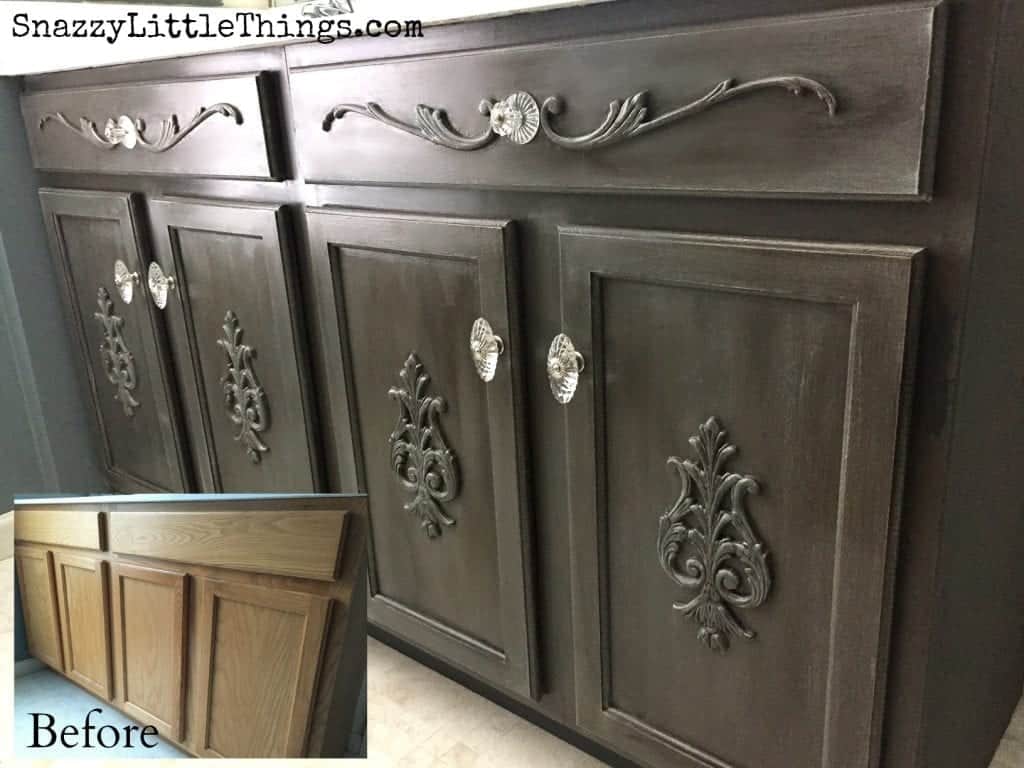 Kitchen (Phase II Upgrades) see the most recent post here: 
Paint cabinetry (again)
Finish island
Finish faux leaded glass on second set of cabinets (a future post).
Update pantry
New dishwasher. (it's on it's last leg)
New sink (farmhouse style?)
Possibly new faucet.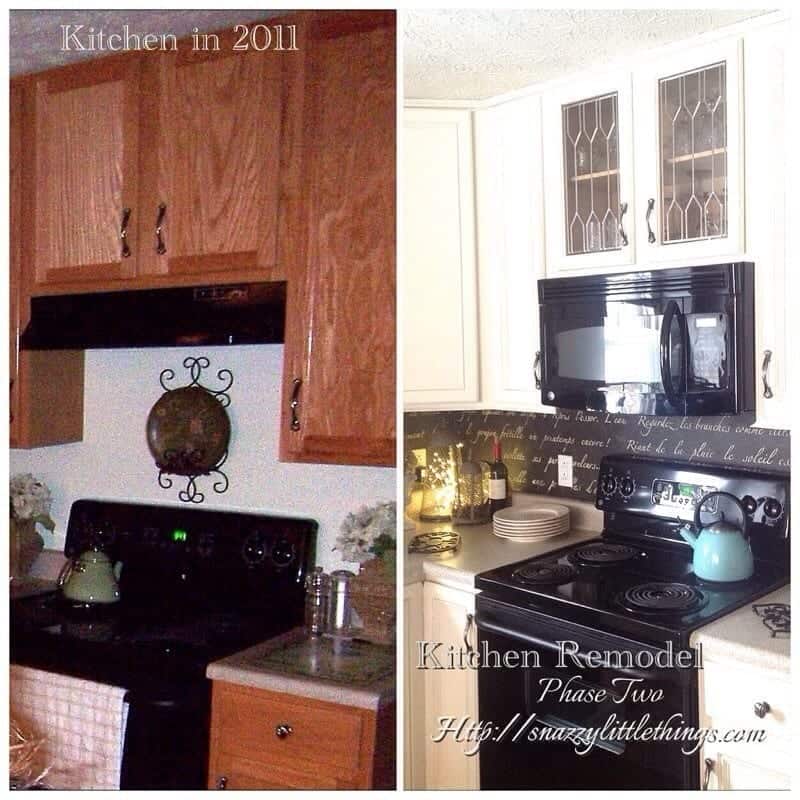 Home Lighting Upgrade (link to our project below):
Update builders-grade lighting throughout the house
Dining area
Office
Daughter's Bedroom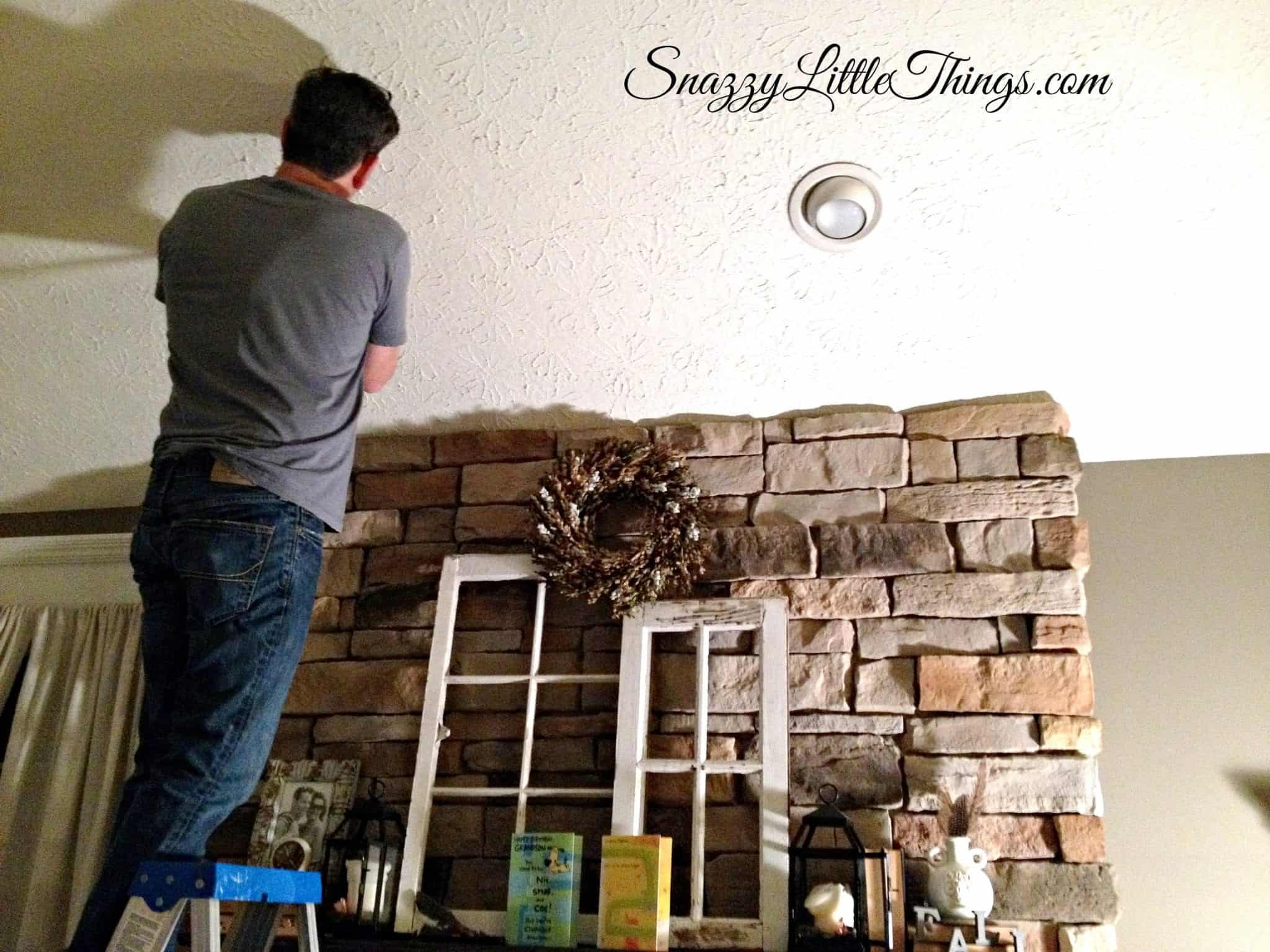 Guest & Kids' Rooms Refresh:
Son's room – refresh (he wants to start adding more stuff that's his style – he's 15)
Daughter's room (she's 11, this is our June project)
Guest bedroom (in basement) – finish the space, add carpet, cover French doors
Son's bedroom…current: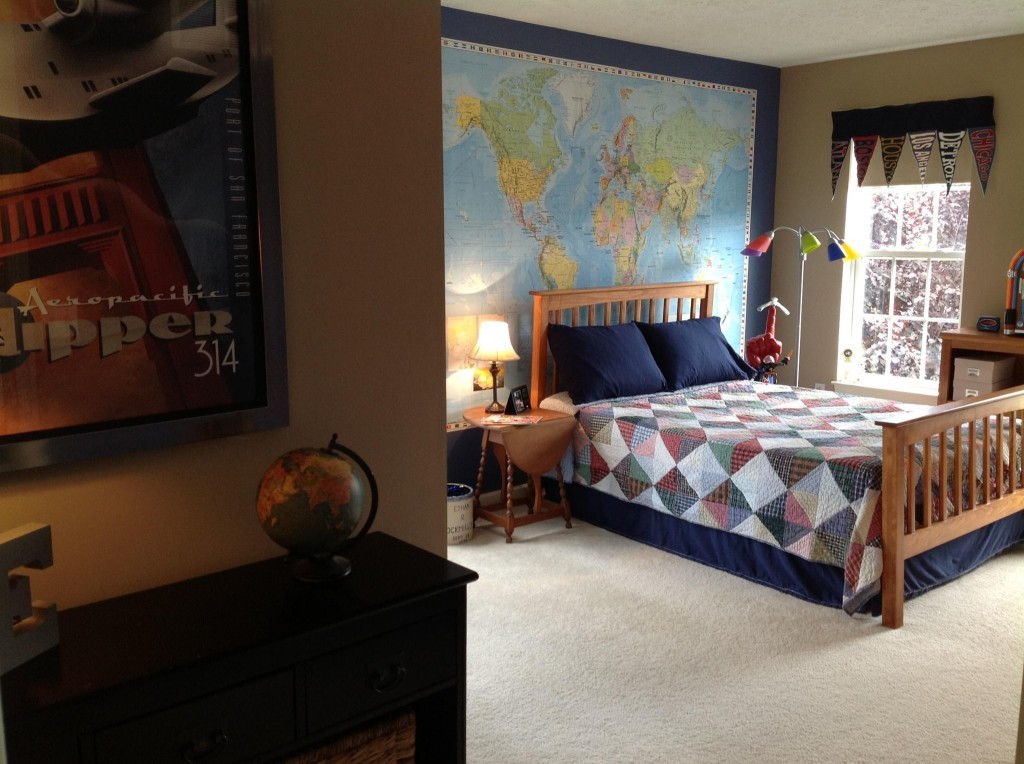 Master Bedroom (a link to our Ikea closet addition): 
Finish trayed ceiling (paint / stencil)
Build window seats
Room-darkening curtains  finished! Come see!
Replace mattress
Refresh bedding
Better storage solutions
Retain the corner fireplace as the dog's house?
Master Bedroom, current state: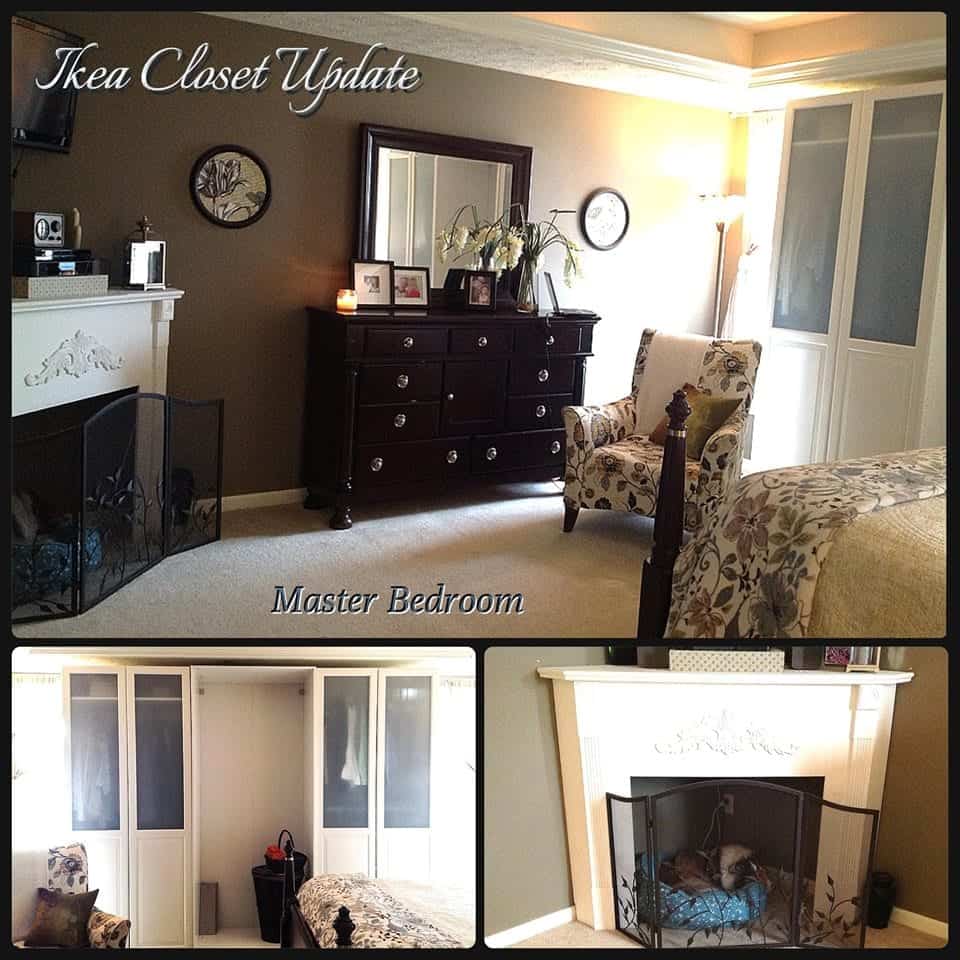 Family Room – finished feature wall: 
Before:  family room feature wall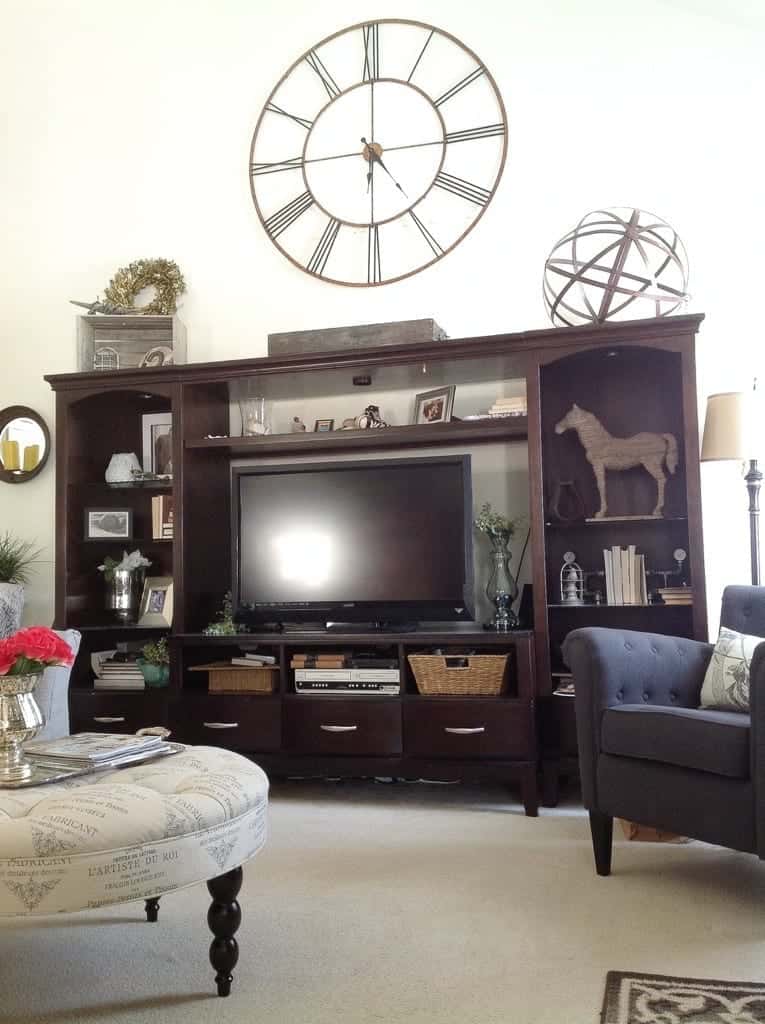 Family room, after (See where it was featured!)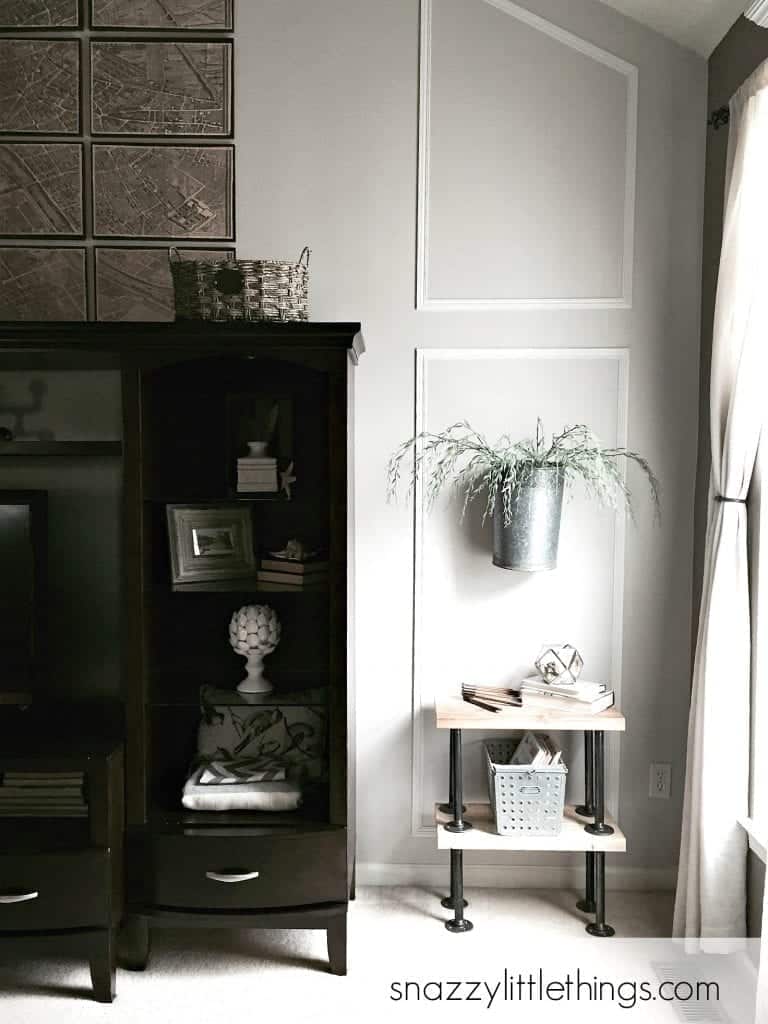 Craft Room Build & Styled (link to my "inspiration" room here):  
The future craft room is nothing but studs, and is an extension of our private storage area, so this is a ground-up DIY.  I may need longer than a 30 day challenge to tackle this space.
Below: future craft room? 
Woodshop / Furniture Builds (below): 
Mark wants to do more furniture builds –in progress! See our new "woodworking" section
…and publish woodworking plans – he did!
Insulate exterior walls for warmth
Continue expanding storage options & tool supply
Install a dust collection system
Paint the walls and floor
Garage woodshop, before: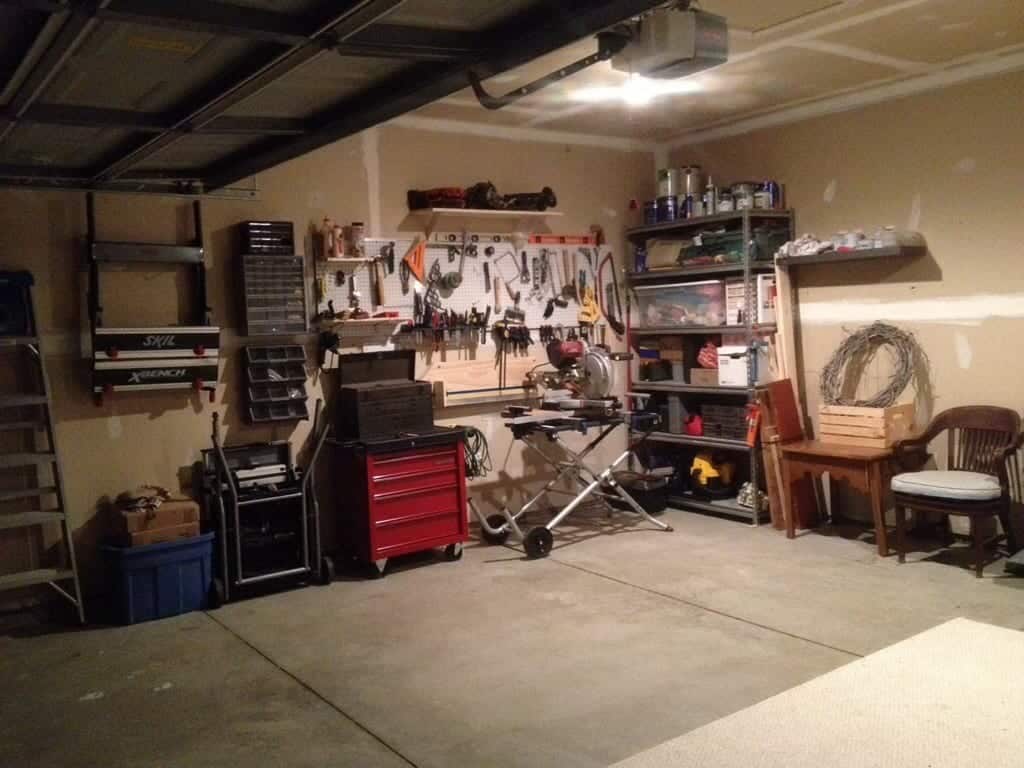 Updated: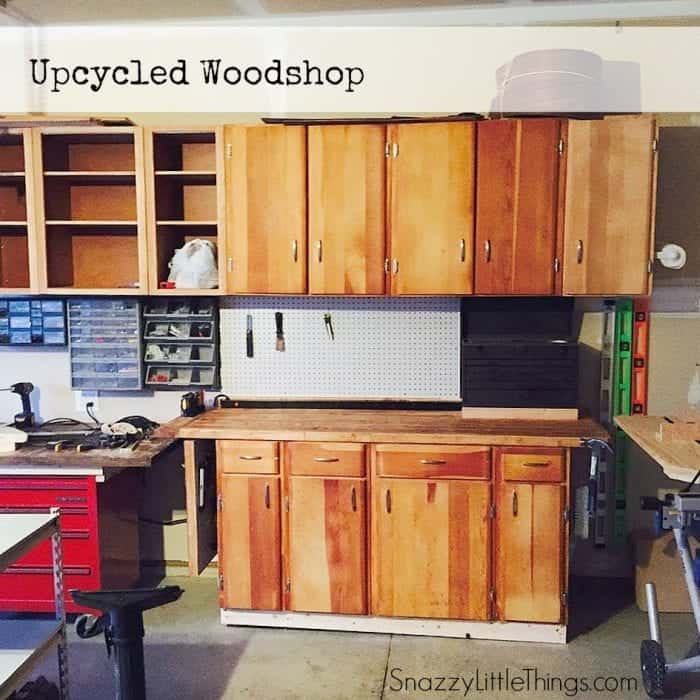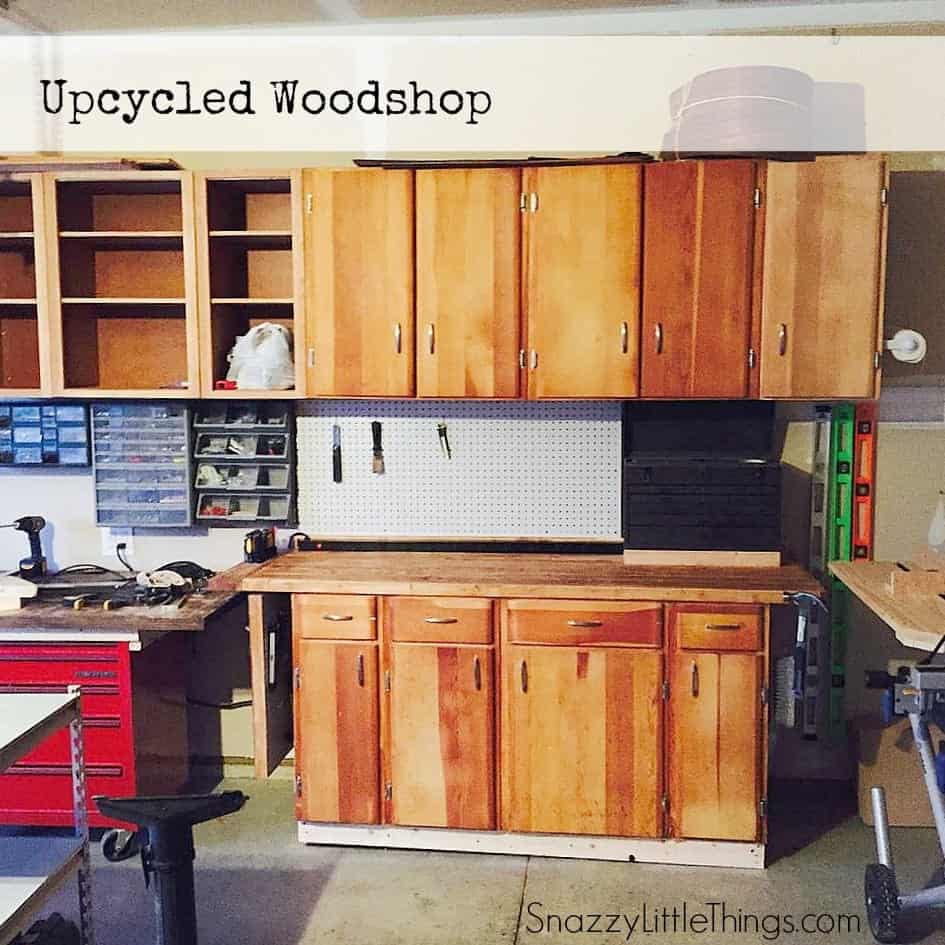 See our updated woodshop (as of May 2015)
Basement:
Right now it's a matter of furnishing and styling it. With everything else going on, I hope we can get to this.

Finish stairs / risers
Finish the bar / entertainment area
Finish bathroom addition (future blog post)
Deck / Outdoor Living space:
The entire deck needs to be refinished.
Deck — Add More Sun Protection. We talk about creating an outdoor living space with canopies / new chairs.  The deck faces directly west and gets afternoon heat.
Update mailbox (rusting) –

finished!

(See post)
Repurpose the kids' cedar playset –

finished!

 

gave away on Craigslist
Deck (before powerwash)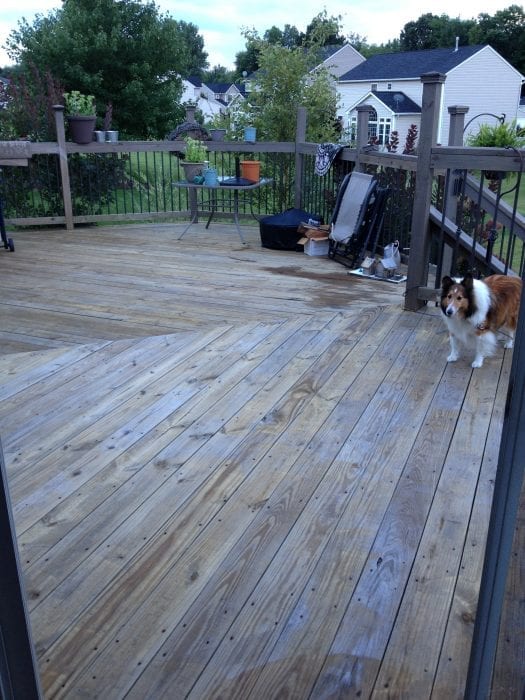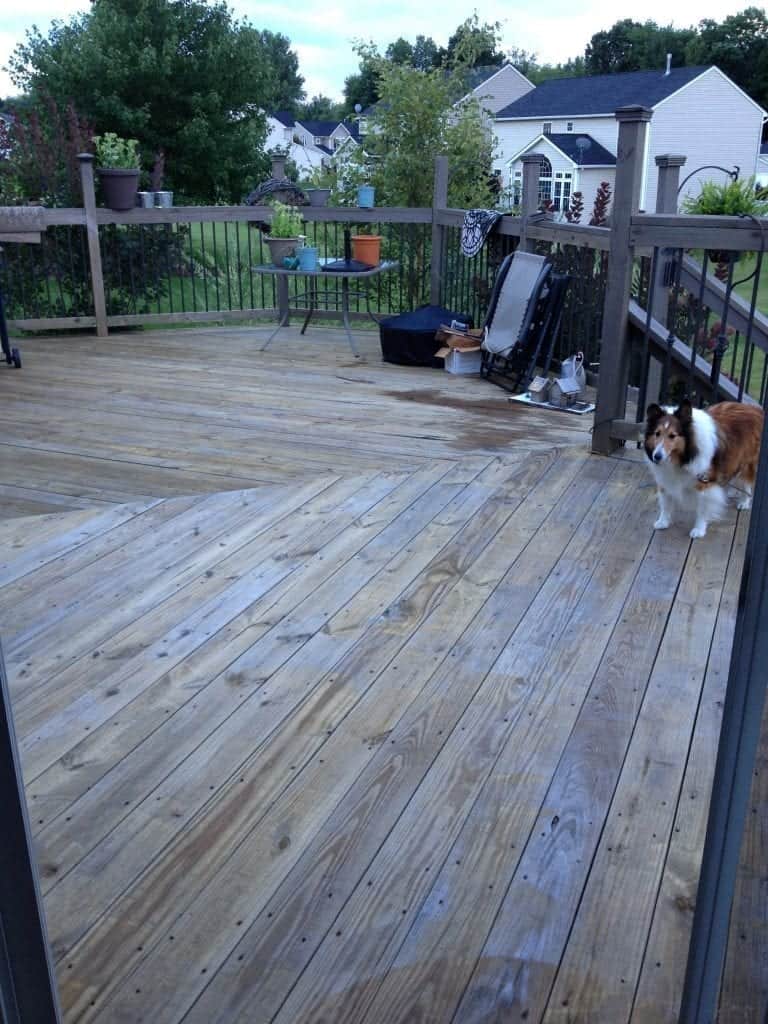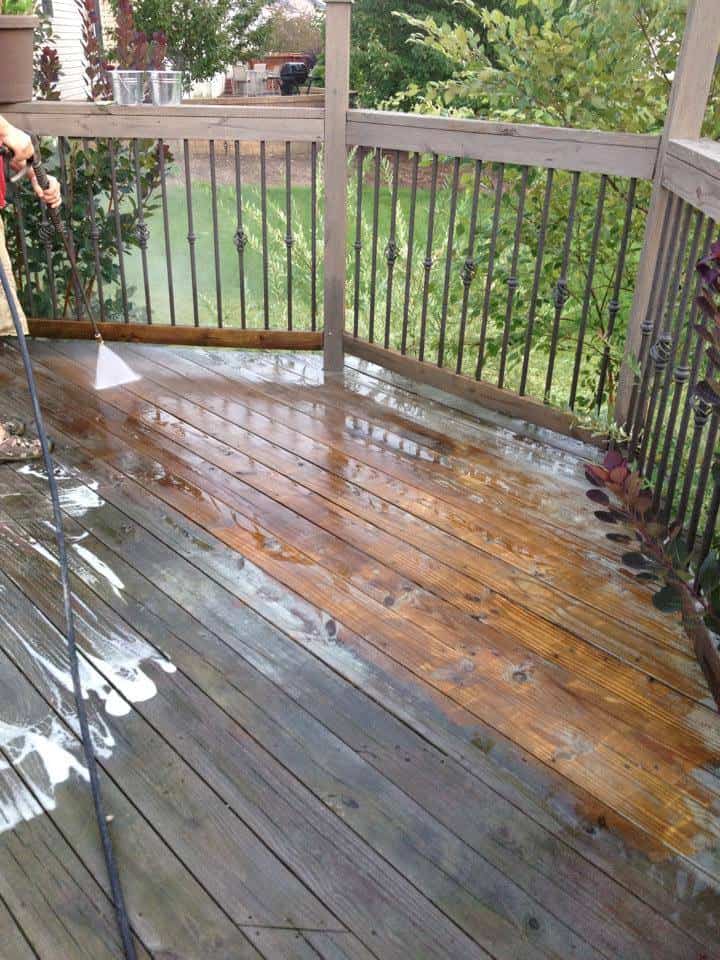 After powerwashing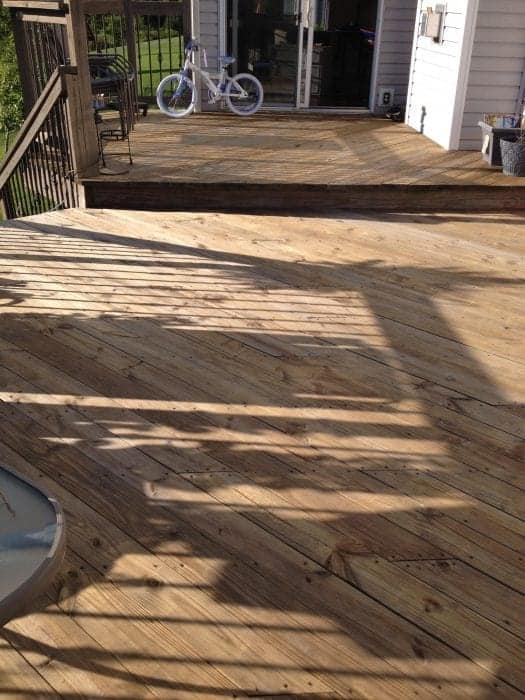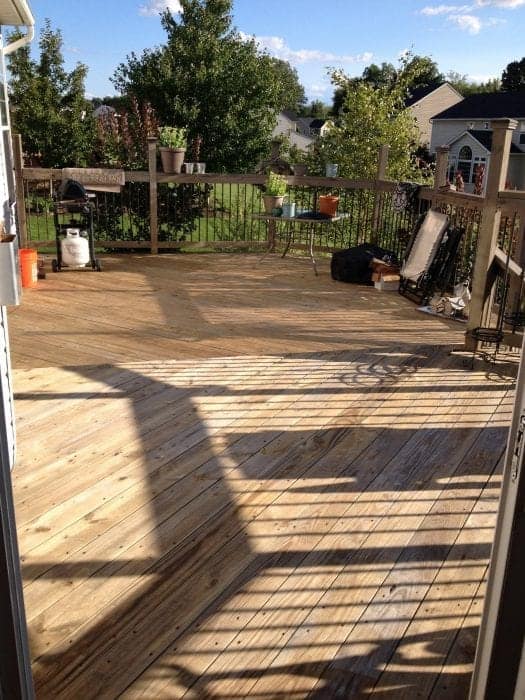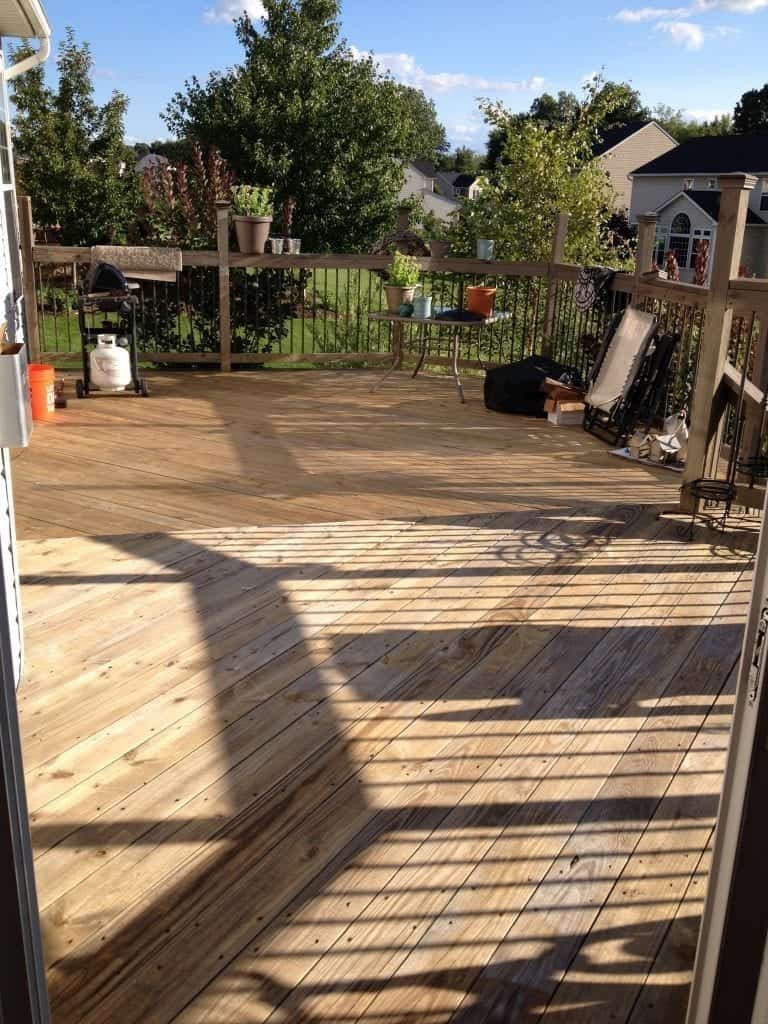 Next up, stain (for the #30DayFlip May outdoor challenge)
Come see the deck, after!
Sewing Projects:
Old picture below. Finish the slipcover for our Arhaus Brynn couch (to buy a replacement was over $1500). Whew! I need to become a better seamstress. Even though I DIYed my first upholstery project, this sewing project was a bit ambitious and has me stumped. Plus my sewing machine broke.
Reupholster an old 1930's soft that's still sitting in the garage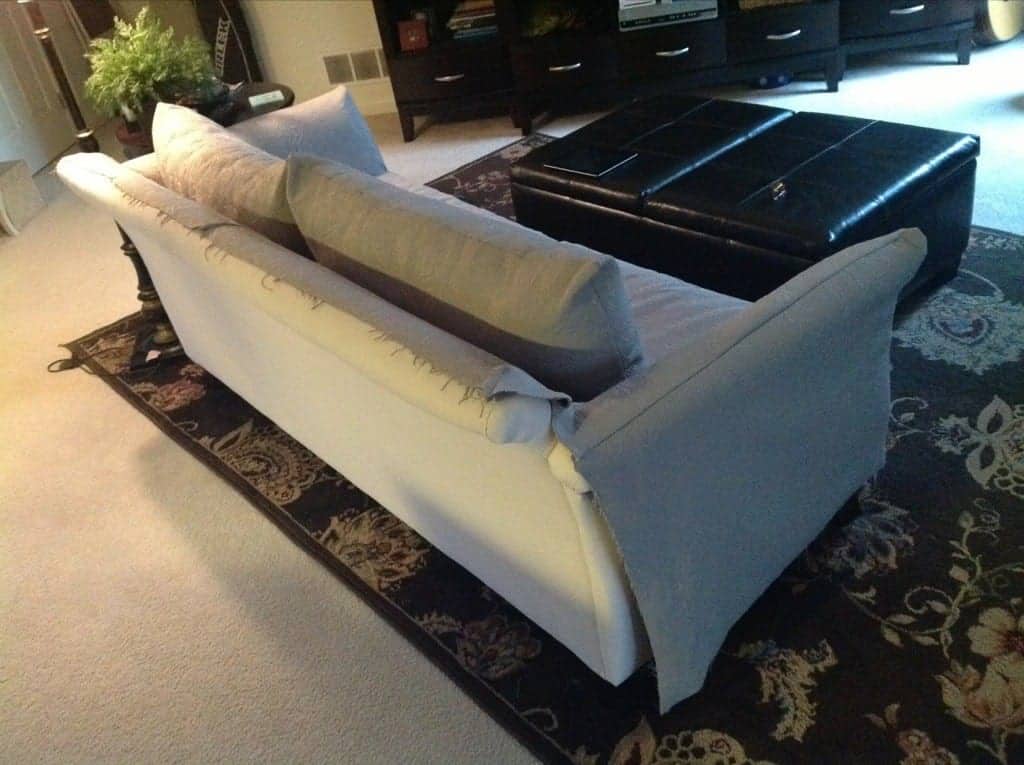 Landscape:
Purple plum tree-keep your fingers crossed that she survives this winter — update, she's gone. Now we have to have her removed.
***
Thanks for following along!