DIY arch over our mantel mirror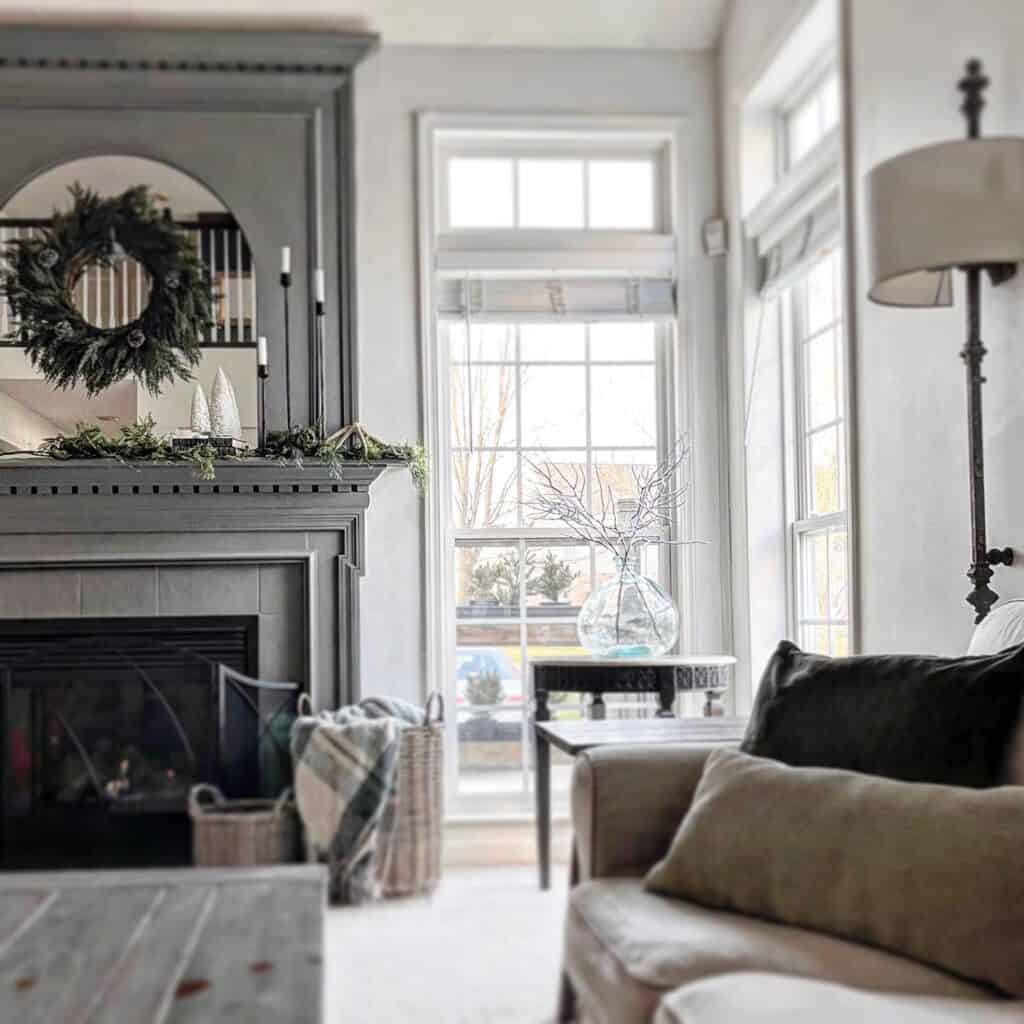 Easy update to our fireplace mirror
Modifying a built-in, oversized mirror can be as easy as adding a wood overlay. We cut an arch out of wood and secured it overtop of the existing mirror to give it more architectural interest.
Affiliate links are included in this post to help you source similar items and recreate this look!

After 4 years of thinking, rethinking, and overthinking…we finally found a simple solution to modify the oversized mirror over our mantel. The big mirror had us stuck for a long time.
Even contractors didn't really want to help us remove it for fear it would break into a million pieces.
Here is the mantel when we moved in. Our dark and moody mantel makeover using paint was a good first step to make it stand out, but it wasn't quite as dramatic as I was hoping it could be.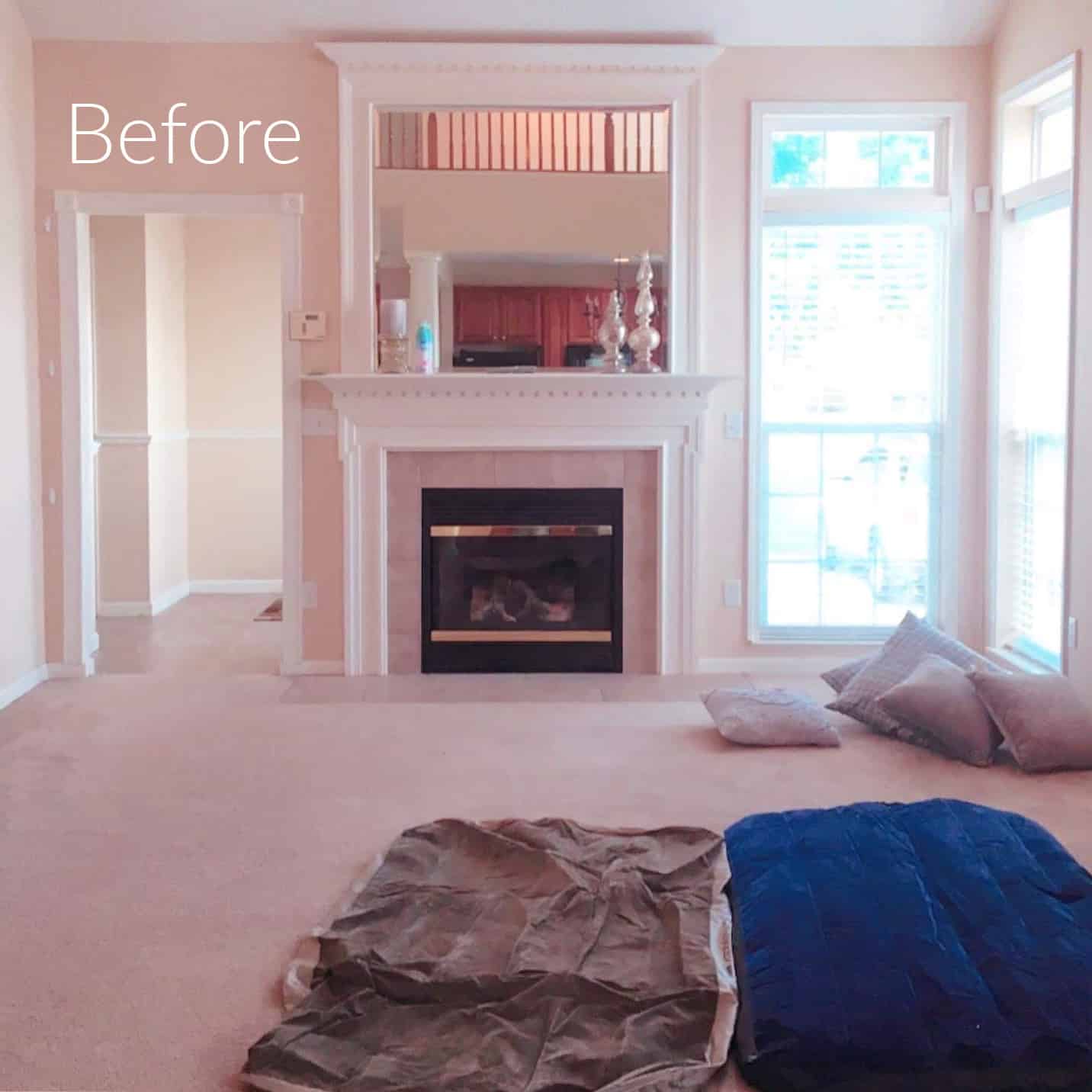 We have nothing against mirrors – but this particular mirror is a huge focal point in the room and it felt slightly dated. It also provided a perfect view of the messy chaos upstairs on the landing (the landing is another work in progress). I enjoy changing the mantel with the seasons, but its large presence limited my options (other than using a suction cup to attach a wreath).
Adding the Arched Wood Overlay
Finally a simple solution and it looks like it's been part of the house for years. We cut a wood arch using a Jasper jig and placed it overtop of the mirror to give it a slightly more modern look.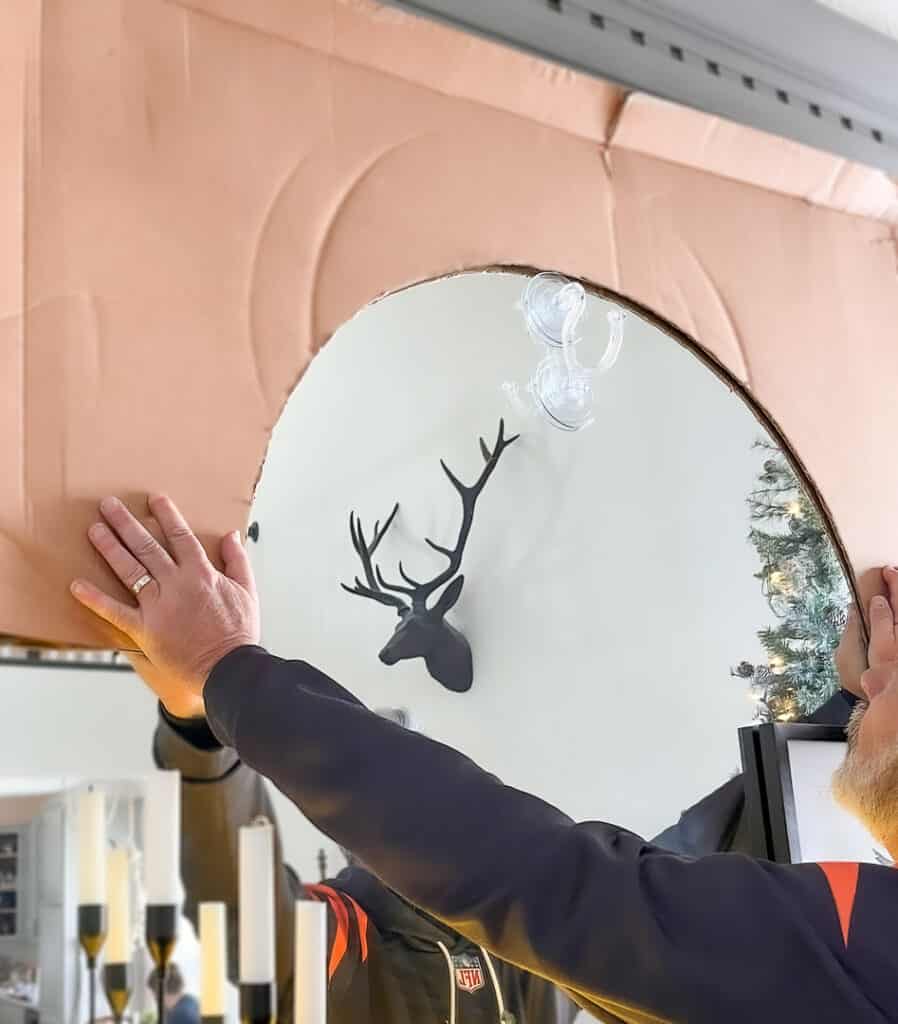 Slow design is a great way to describe us. We aren't rushing. Only doing what feels right and fits our commitment to classic styling. And we HOPE this look has staying power for years to come!