Expanding Our Kitchen Wall Storage with Ikea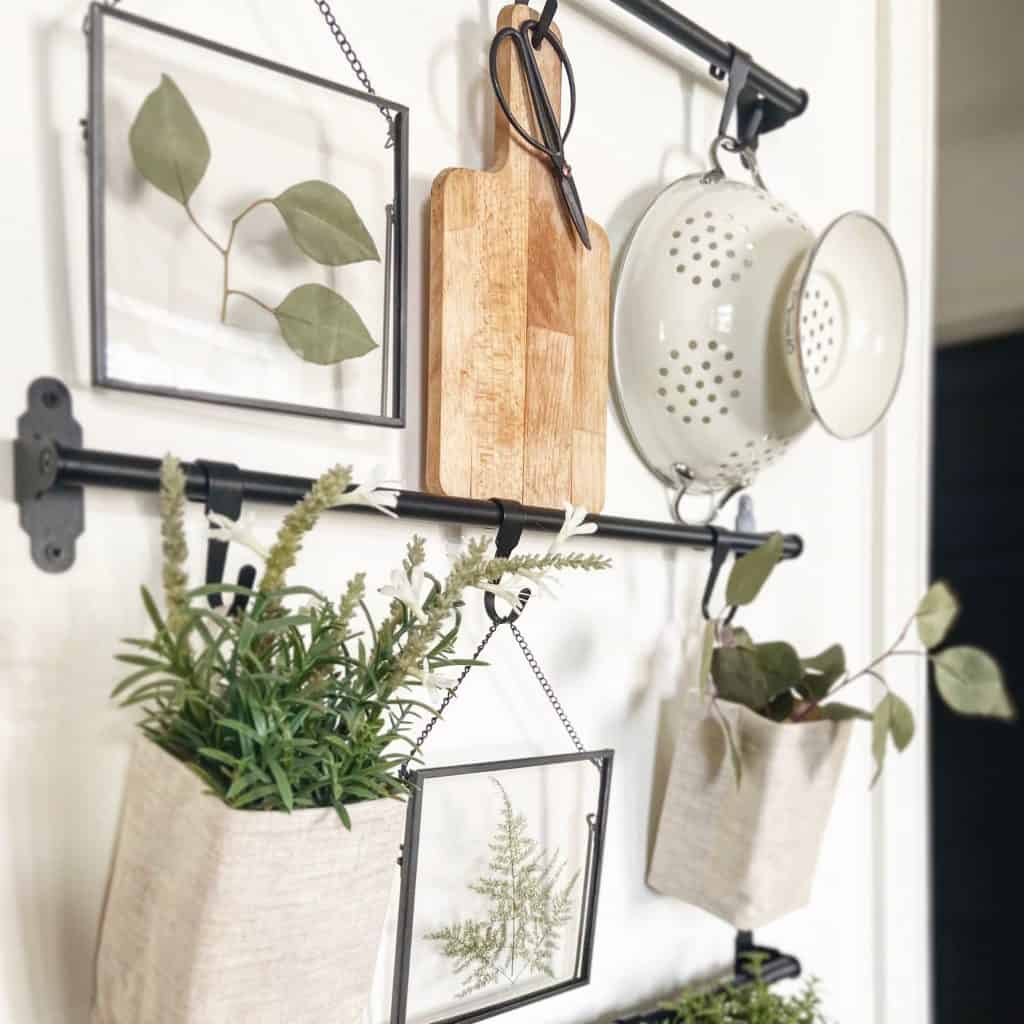 Ikea Wall Storage in the Kitchen
I tried the Ikea Hulatar wall rail system offering a perfect way to expand your kitchen storage display that you can change with the seasons. It would make a perfect herb garden, too! Click the images to shop similar items in this post!

Welcome to another iteration of my kitchen wall! Forgive me as I experiment yet again with decorating this spot in my house. Our home is a long, narrow — almost row house configuration, so it has been a bit of a learning curve as I learn to decorate each space. I wouldn't say the Ikea wall system is a permanent display, but I do love these wall systems so I thought I would try my own version.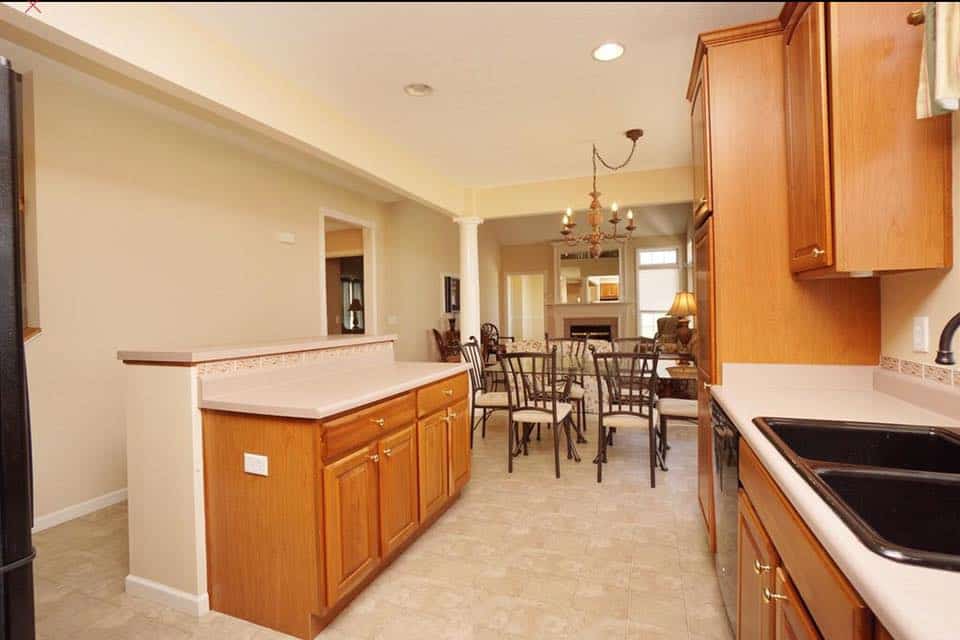 I've already used the Ikea Hulatarp wall rail with a slightly different configuration in my basement craft area. I love the practicality of the bucket storage systems. In the kitchen's case I added a few plain hooks, scissors and some canvas planter bags.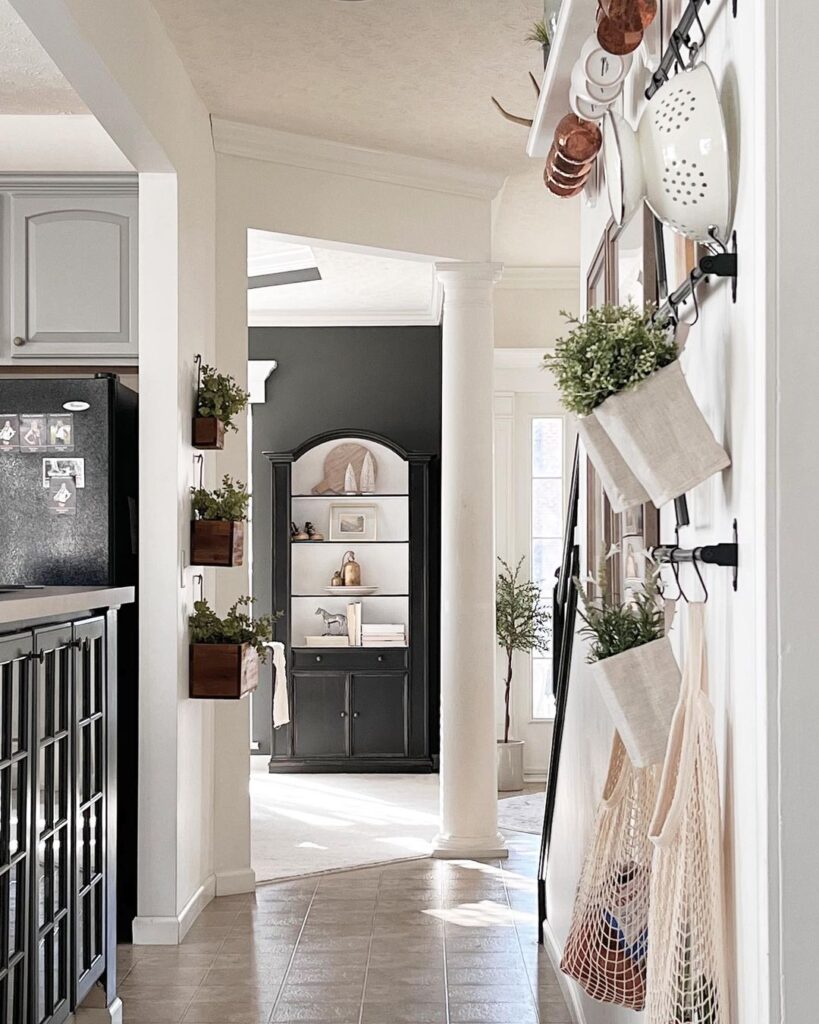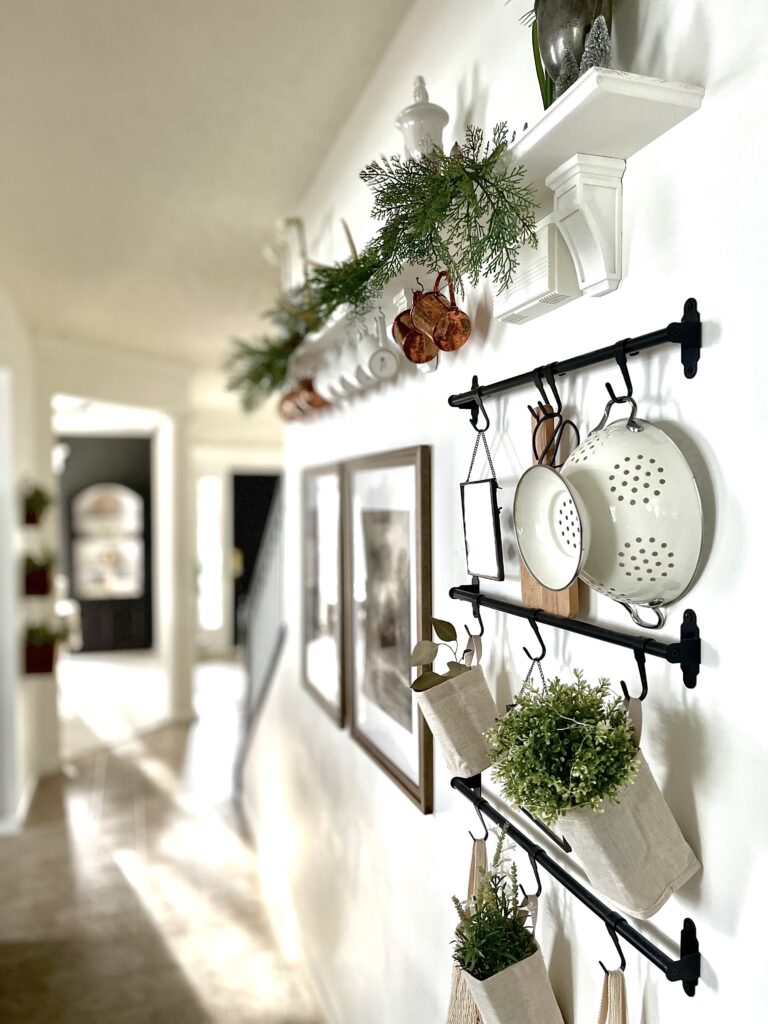 Future Plans for the Kitchen Wall:
We haven't purchased this piece but I am SO close to buying it! I have been a long-time believer that stripped and natural furniture is a spectacular addition to any room. I was stripping furniture back when everyone was painting it. Alternating natural wood with painted pieces has been the key!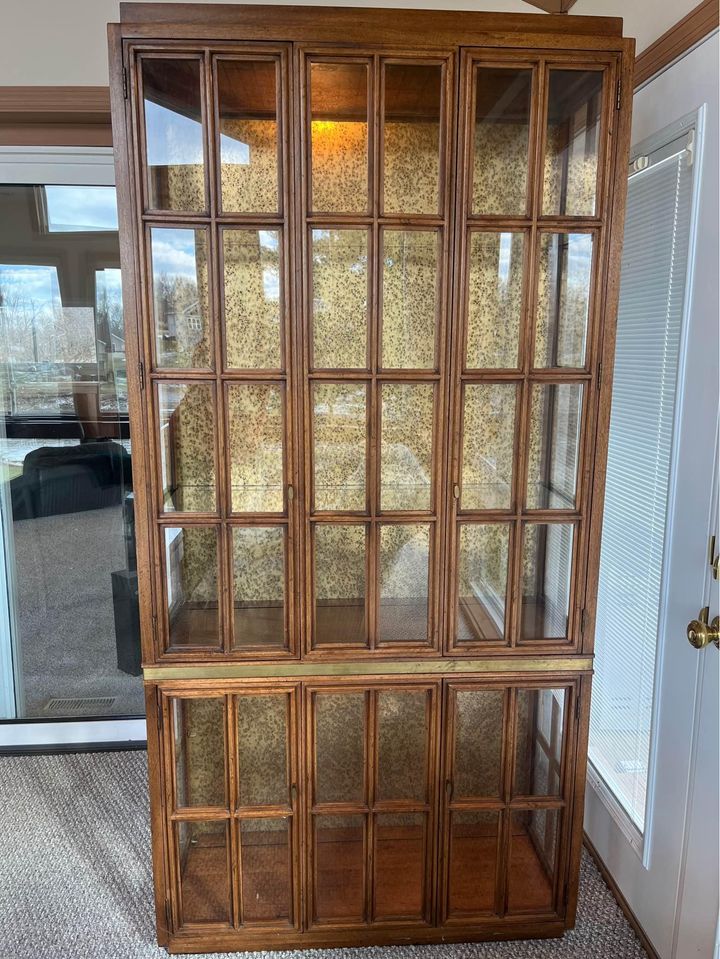 We made this reel on Instagram when Mark made the top shelf using some extra corbels we had laying around. I think the wall is a bit busy now, but it definitely incorporates this wall into a meaningful part of the kitchen layout.
For now, this is the look that we have landed on. If I get the nerve to bid on the big oak cabinet, I will keep you posted! I think it would look amazing if it were recessed on that wall. Stay tuned!