Basement Picture Frame Molding

Accent walls are an easy, eye-catching project that enhances your interior spaces. We are huge fans of the "wow" factor an accent wall can bring and we are thrilled to partner with KILZ® for their #accentwallchallenge. This challenge helped us beautifully transform our basement home office and homeschooling space in a single day. (And YOU can, too!)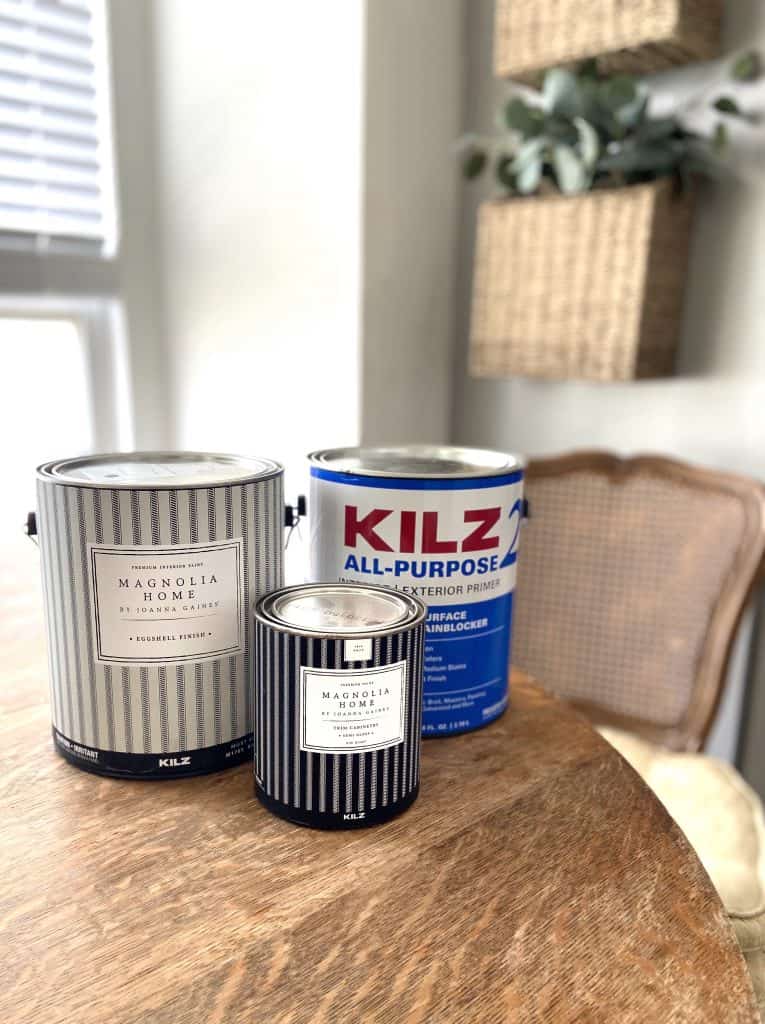 Paint Colors We Chose:
In addition to choosing KILZ 2® ALL-PURPOSE Primer, it was important for us to choose a color scheme that feels soothing and peaceful. Working at home when you don't have a defined workspace can make your job, homeschooling (or even crafting) chaotic and stressful.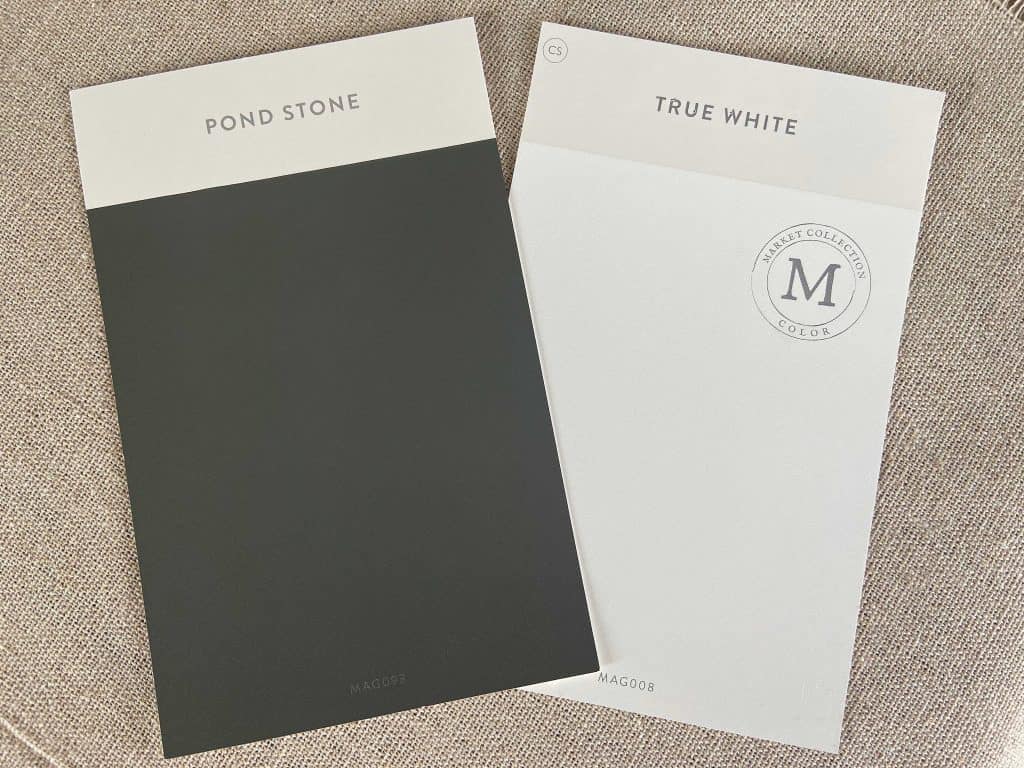 BEFORE: Basement Office Wall
This project was a chance to organize and define our workspace (much needed!) Below is the "we just moved in" look — after 2 years! It serves as a homework station, craft room — and my husband avoids it completely.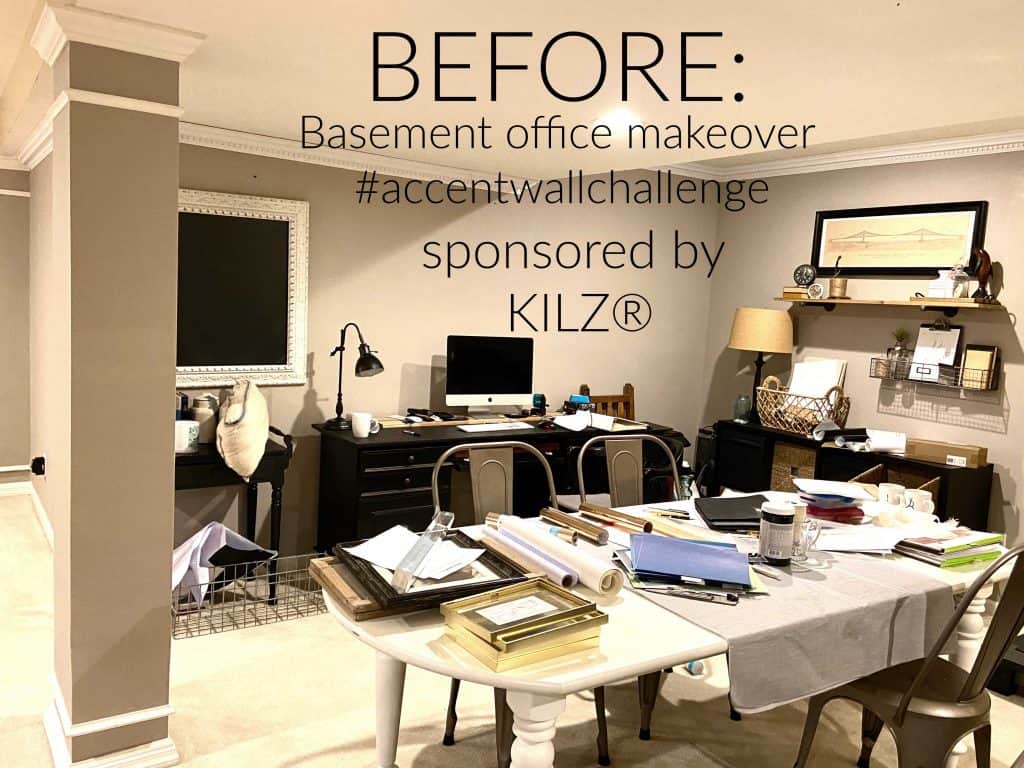 Instead of setting up a private home office, we opted for a guest bedroom. So this is the corner we chose to act as our office. The upside? When we bought this house our basement came with lots of upgrades and wall trim.
How to upgrade your walls:
Time needed: 12 hours
Easy Accent Walls for ANY Room:
Prime Your Surfaces

Apply KILZ 2® ALL-PURPOSE Primer to walls, trim and baseboards. This primer blocks musty smells and minor water stains, rust, grease, ink, pencil and felt marker. Especially recommended if you're drastically changing your wall color, or painting in your basement. Primer is an ideal first step and lessens the number of coats of paint required. Works with oil and water-based paints.

Add Architectural Interest

A simple 45º cut on 4x pieces of trim (in a profile of your choice) will enable you to create a pretty box trim on your walls. Apply wood glue to the back of each trim piece. Secure with a brad nailer. Caulk any remaining gaps. (If your trim pieces are not pre-primed, be sure to prime them using KILZ 2® ALL-PURPOSE Primer). For this project we measured down 2.5″ from the crown and 2.5″ from the baseboard.

Paint!

Apply 2 coats of KILZ® paint in the color and finish of your choice. We chose eggshell which still appears to be a matte finish.
Before & After: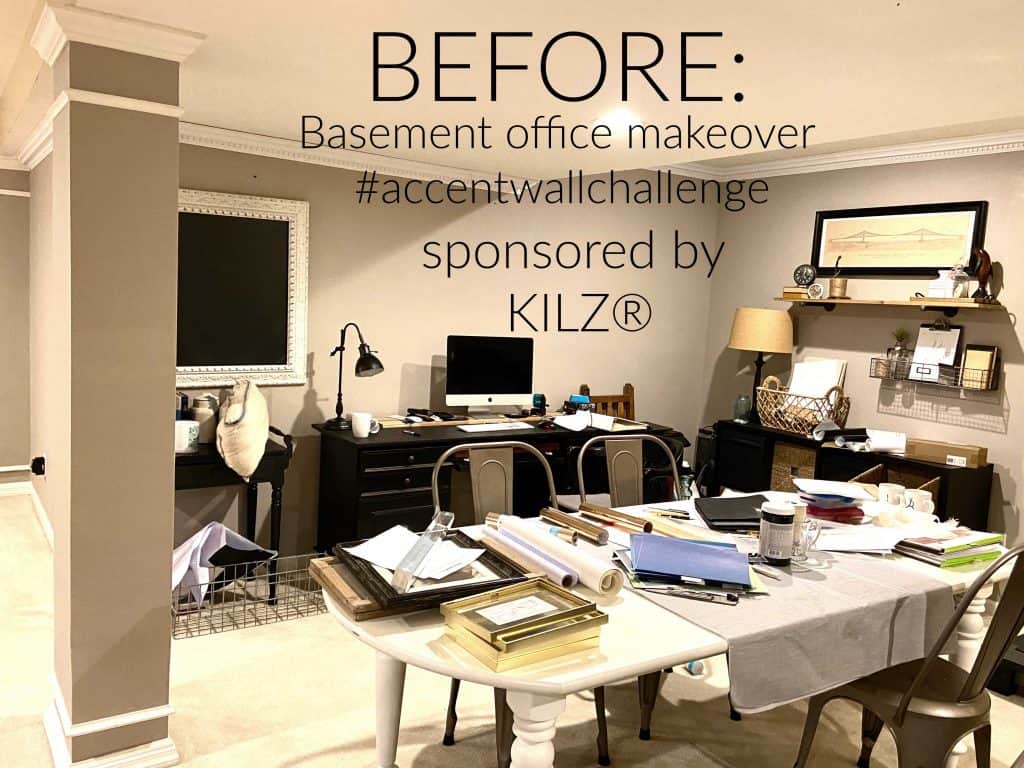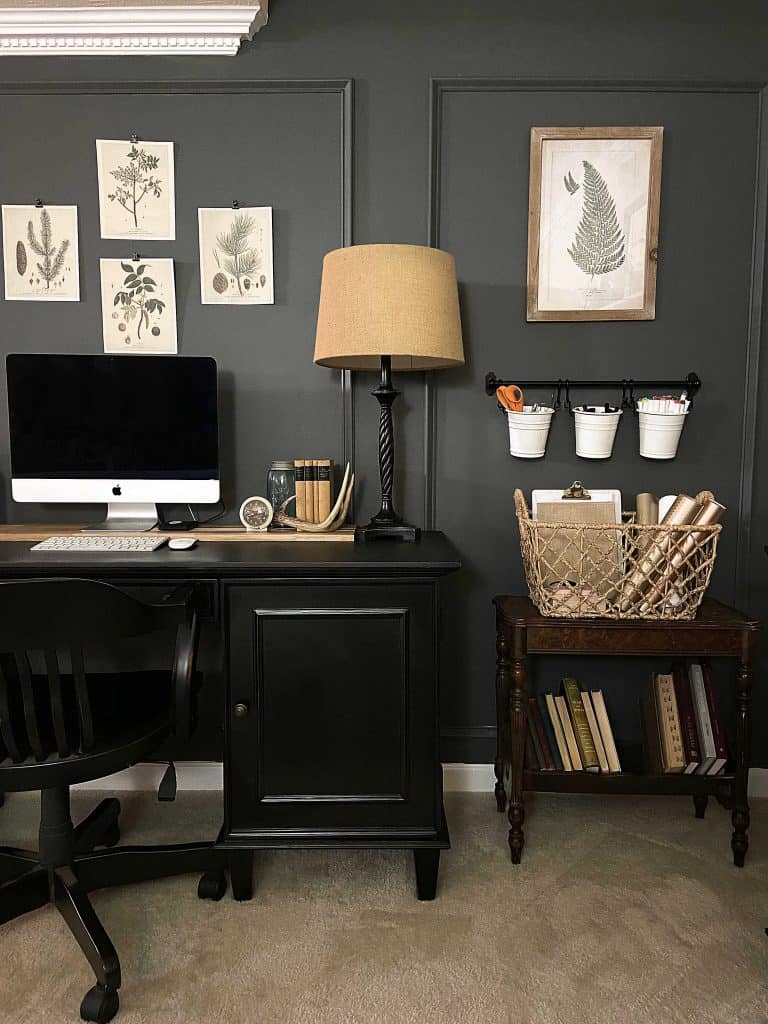 My DIY Accent Wall "Rules"
Choose the ideal wall //
I always choose a section of a room that…
my eye is drawn to naturally.
is a dull space in need of the "wow" factor!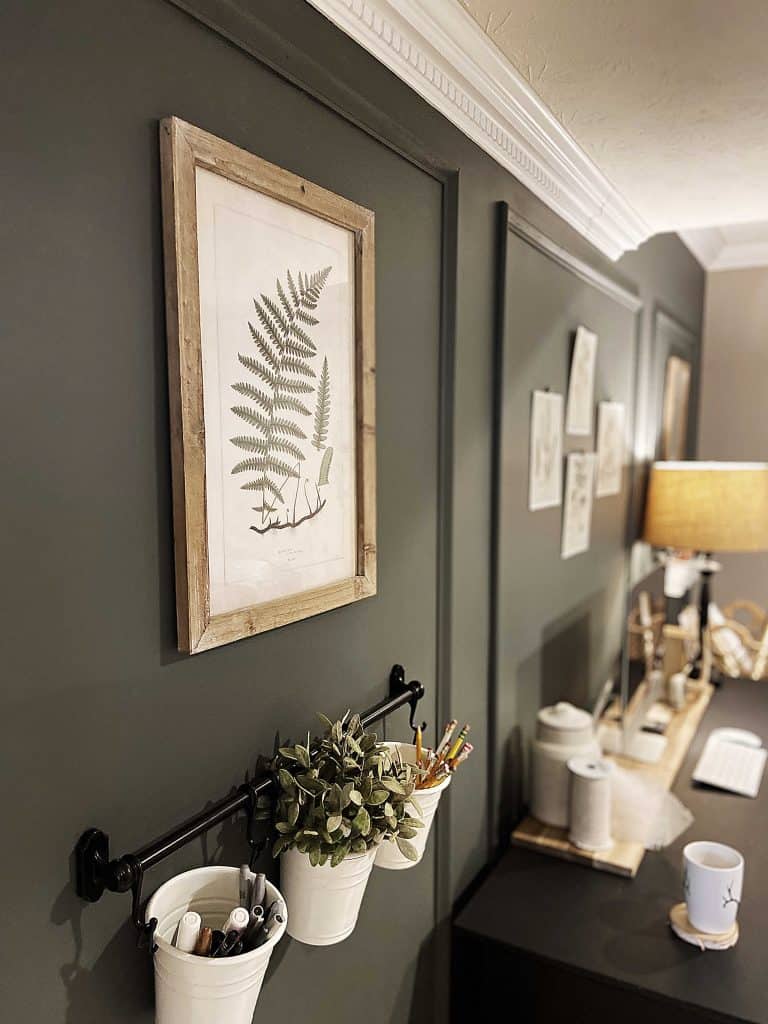 Instead of following complicated decorating rules, pay special attention to what part of the room feels right.

— Jeanette, Snazzy Little Things
Don't be subtle! // Now is not the time to be subtle! Going for the "wow" factor is the whole point of adding an accent wall! Bold color choices that complement but contrasts the adjacent walls is recommended. You will want a noticeable difference between the adjacent walls. Ultimately the accent wall color has to make sense in that space.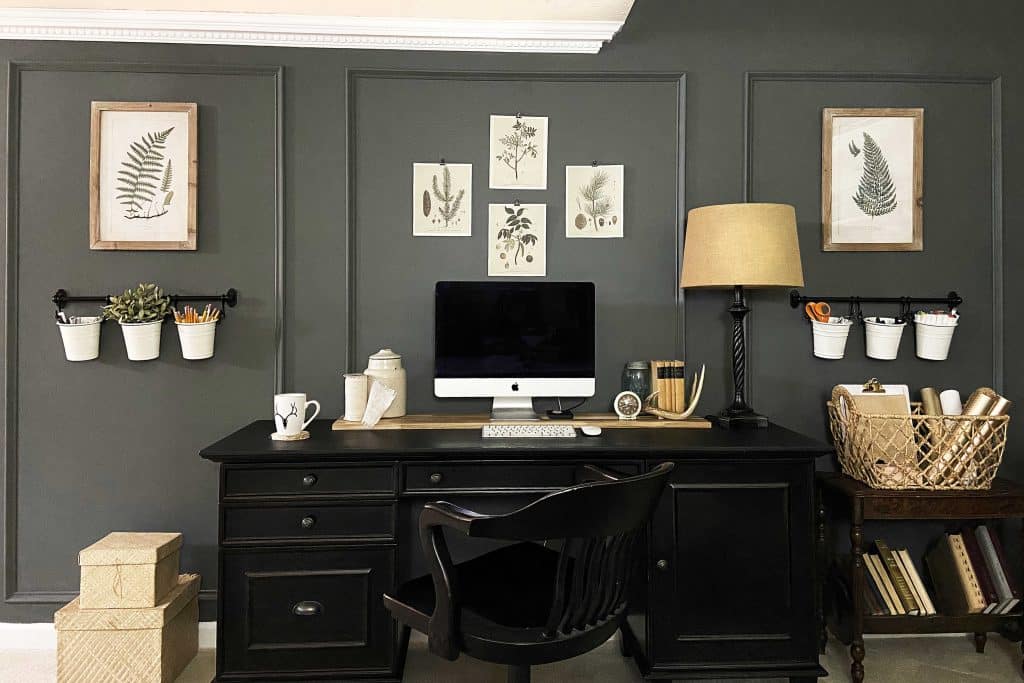 Add wall trim // Investing in wood wall trim is my go-to method for creating architectural interest on any accent wall. We have done this for several projects throughout the years, and accent walls with trim always get noticed!
About KILZ®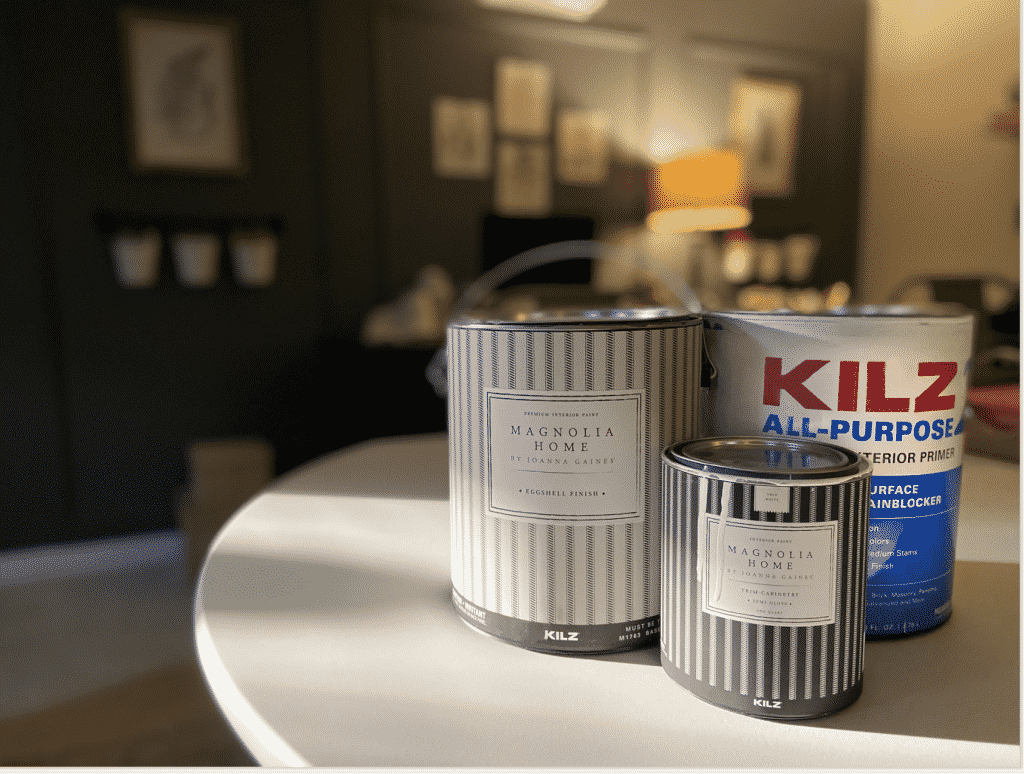 KILZ® makes a full range of surface coatings, from primers, to paints and specialty products, that are widely distributed and available at over 30,000 retailers, big and small, both online and off, across the United States and Canada. No matter what product you choose, and no matter what project you're working on, the KILZ® Brand is trusted by DIYers and Professionals alike to deliver excellent, long-lasting results you can be proud of for years to come.